As the clock struck midnight on Sunday morning, the NHL's collective bargaining agreement expired. For the second time in under a decade, a work stoppage has halted play in the league. As a result, training camps will be either shortened and likely missed. There is still a possibility of the season starting on time, but the gap between the two parties involved seems too far for such a dream to come to reality. In all likelihood, there will be no hockey on October 11th.
After the first scheduled week of the NHL, I would have reinstated the "week that was" series that highlighted interesting moments from the week of hockey. However, there will be no hockey to recap. Instead, we'll do the opposite. Instead of a review of the week, "what we'll miss" will highlight the more interesting games that us hockey fans will be deprived of without their presence.
In the first week and a half of scheduled games, there are countless matches that would've been a treat to watch. One involves a 'somewhat' familiar face 'returning' home, another has a conference final rematch, while another continues the greatest rivalry in the game today. Here is what we'll miss between October 11th and October 20th.
A hated "return"?
 On October 13th, newly acquired Oiler Justin Schultz would've made his NHL debut. In fact, it would've been his pro hockey debut. On October 19th, Schultz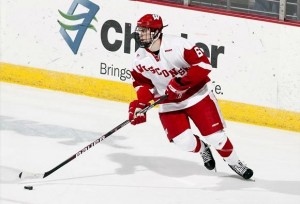 would've been suiting up in his 4th ever game as a pro against the Anaheim Ducks. The game is already being pinned by Ducks fans as, "we hate Justin Schultz night". That's right, a game between Anaheim and Edmonton could've potentially turned into a bloodbath because of a rookie. Sounds weird on the surface, but the backstory justifies the name given to the potential game.
In 2008, the Ducks drafted Schultz in the first round. For three years Schultz played NCAA hockey and refused to sign a contract with Anaheim. Finding a loophole in the CBA, the prized defenseman became an unrestricted free agent and bolted north of the border to oil country. Basically Anaheim wasted a first round pick and got nothing in return. It was a slap in the face to the organization and the fans who all sounded off on their displeasure of Schultz's actions. The meeting between the two teams could've been quite the barn burner with countless fights and tons of run-ins with the Edmonton rookie, all fuelled by angry and emotional fans. However, the lockout ruins hope of seeing this match. We will have to wait until later in the season to see these two teams meet, and at that point tempers could've cooled.
Not-so-"new" Rematch
 On October 17th, the New York Rangers are scheduled to head to New Jersey to take on the Devils. The last time these two teams met at the Prudential Center, Adam Henrique slipped a puck past King Lundqvist to win their third round series and send them to the Stanley Cup Final (where they ultimately lost in 6). The two teams are very competitive, both coaches hate each other, and both squads aren't too fond of one another either. There might not be a lot of scoring, but there would be lots of rough stuff and tons of excitement.
The game would also be very interesting to see due to the fact that both teams drastically changed during the offseason. In Manhattan, the blueshirts lost some key players but added star power forward Rick Nash. In Newark, the Devils locked up key contributors like Brodeur and Salvador, but ultimately lost their prized possession in Zach Parise. The match would've been interesting, as both teams changed their look in opposite ways. It  would've left a chance for either New York to get revenge or New Jersey to remain dominant. However, the lockout prevents Henrique from potentially repeating history on the 17th, and he'll be in the AHL instead.
"Penn"ciling in a Rivalry
 Last year the Penguins played the Flyers 12 times and a lot happened. Like this. And This. Also That. Also notably This.  And let's not certainly forget about This. Basically the season series (which ended in one of the most epic and non-existent defensive series of the 21st century) had everything hockey fans want to see. There were fights, big hits, bad blood, close games, and lots and lots of goals. The Penguins got 10 goals in one game. Peter Laviolette stood up on the boards and yelled at Pittsburgh during a line brawl. Sidney Crosby and Claude Giroux fought. What more could you ask for in a series? With the scheduling rules remaining intact for another year, these two teams would've played one another six times in what has become the most exciting rivalry in the league. Unfortunately, the lockout will remove at least one of those meetings.
That's such an underrated casualty of the NHL lockout. Of course it's a shame to see people laid off from their jobs because of a lockout being fought over billions of dollars. It's also awful that plenty of fans won't be able to see the teams that they love play 82 games this season. However, a loss as a result of the work stoppage that isn't garnering much attention is that of the play itself. Cancelling games such as this one deprives everybody of seeing amazing hockey being played. Simple as that. Hopefully the season resumes at some point this year and we get to see at least one meeting between these two great sides.
Nostalgic Clip: First Goal of the 2011-12 Season
Every edition of "what we'll miss" will include a highlight from the 2011-12 season to make sure everybody gets to see some sort of hockey during this unfortunate time for the sport. As we're talking about the first week, it seems fitting to show the first goal of last season.