Goaltending plays a significant role in a team's success over an 82-game season. The New Jersey Devils had their fair share of ups and downs in between the pipes in 2017-18. Their team save percentage (SV%) at five-on-five varied from .930% through the season's first month to a league-worst .894% from Jan. 1 to Feb. 13. They will need more consistent performances from Keith Kinkaid and must have a healthy Cory Schneider for a consecutive playoff berth in 2018-19.
Schneider Looking to Get Back on Track
Schneider had a strong start to 2017-18. He had a .923 SV% at all strengths and a .932 SV% at five-on-five in his first 28 games played. He compiled a 17-6-4 record during that span and helped the Devils climb into one of the top spots in the Metropolitan Division.
There was a notable downturn in Schneider's play after the turn of the calendar, though. He had a .863 SV%, including a .915 SV% at five-on-five, over his last 12 appearances. The Devils were 0-10-2 in those contests and didn't get a victory in a game started by Schneider until their playoff series against the Tampa Bay Lightning.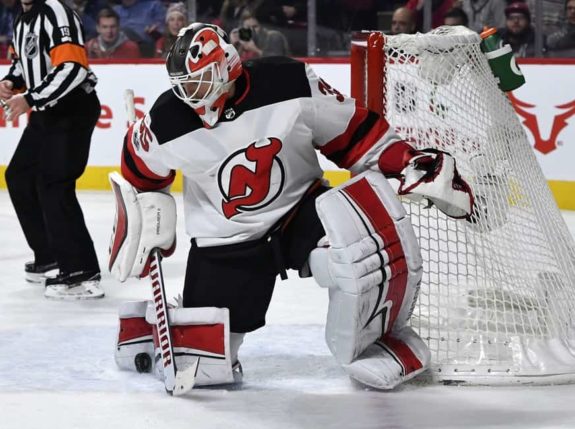 Schneider won't admit it, but injuries could have played a part in his second-half struggles. He missed a month-plus with a groin injury and was still out of form when he returned at the beginning of March. He also had offseason surgery to repair torn cartilage around his hip, an injury that first flared up in 2016-17. Schneider hopes the procedure will get him back to playing at a high level.
"In consultation with trainers and doctors, and just some of the other issues I had going on in that area, we felt by fixing this, it could hopefully, make me feel better, and give me more mobility that I kind of forgot I'd had over the last year or two," Schneider told Chris Ryan of NJ Advance Media. "But sort of settle everything else down and kind of put everything else in equilibrium in terms of how things are feeling. The doctor went in, did a great job and he was pretty happy with it, saying that it was a pretty good idea to get it done. He was pretty excited about how I should feel coming off of it."
Devils Need Consistency from Kinkaid
As strong as Schneider was to the start year, Kinkaid topped it in his final 20 games. He posted a .932 SV%, which was fourth-best among goalies with a minimum of 500 minutes played. He also had a .938 SV% at five-on-five, which was sixth-best among goalies who logged 500 minutes or more. Kinkaid finished that stretch with a 15-3-1 record. Without that performance, the Devils would've likely missed the playoffs.
While Kinkaid was fantastic for the Devils down the stretch, his season didn't come without its struggles. He finished his first 21 games played with a .891 SV% and a .893 five-on-five SV%. Those numbers don't usually give you an 11-7-2 record, but the Devils managed to get by with their offense.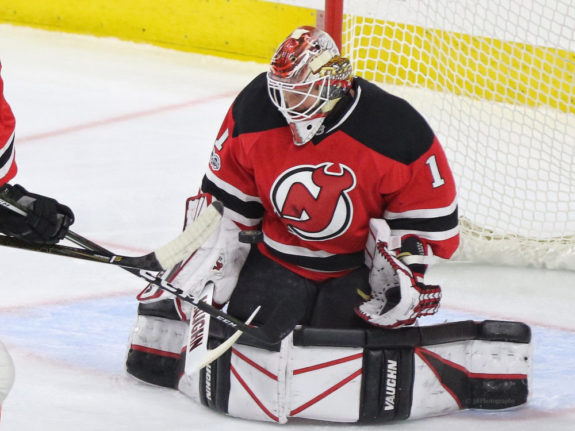 Kinkaid will be called upon early with Schneider expected to miss the start of 2018-19 due to his surgery. He can't afford to start with a .891 SV% because it could put an end to the Devils' playoff hopes in the first part of the season, especially in a division as competitive as the Metropolitan.
The main issue for Kinkaid is finding consistency. He's not as bad as his first 21 games, nor is he as good as his final 20 games. He has a .912 SV% for his career, which is .001 below where he finished for the season. The Devils will take that, but it has to be less of a rollercoaster than it was in 2017-18.
Related: Keys to Devils' 2018-19 Success
Schneider's Health Key for Devils' Long-Term Success
If the Devils want to make a deep postseason run, they will need a healthy Schneider. Kinkaid got them to the playoffs but had just a .804 SV% in two starts. Meanwhile, Schneider appeared in four games and posted a .950 SV%. The Devils fell in five games to the Lightning, but Schneider gave them a fighting chance in each of his appearances.
The Devils don't need Schneider to post a .920 SV% or above over a full slate of starts. They also can't afford for him to finish with an SV% below .910 for a third straight season. New Jersey was fortunate Kinkaid played his best hockey when they needed it most. They might not be as lucky next time around and is why they need Schneider healthy. If he can give the Devils an SV% between .915-920, they should be in good shape.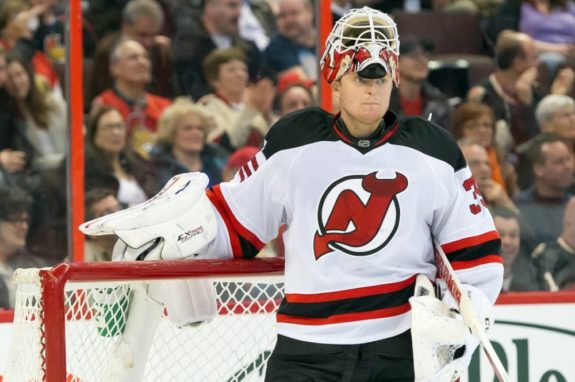 Great goaltending can mask a team's flaws just as much as poor goaltending can drag down a team's strengths. The Devils don't want to be in the latter in 2018-19. They can only benefit from Schneider returning healthy and performing close to his first half of 2017-18. If Kinkaid can give them consistent league average numbers as Schneider's backup, it'll be a big boost to their postseason chances.
*    *    *
Advanced stats from Natural Stat Trick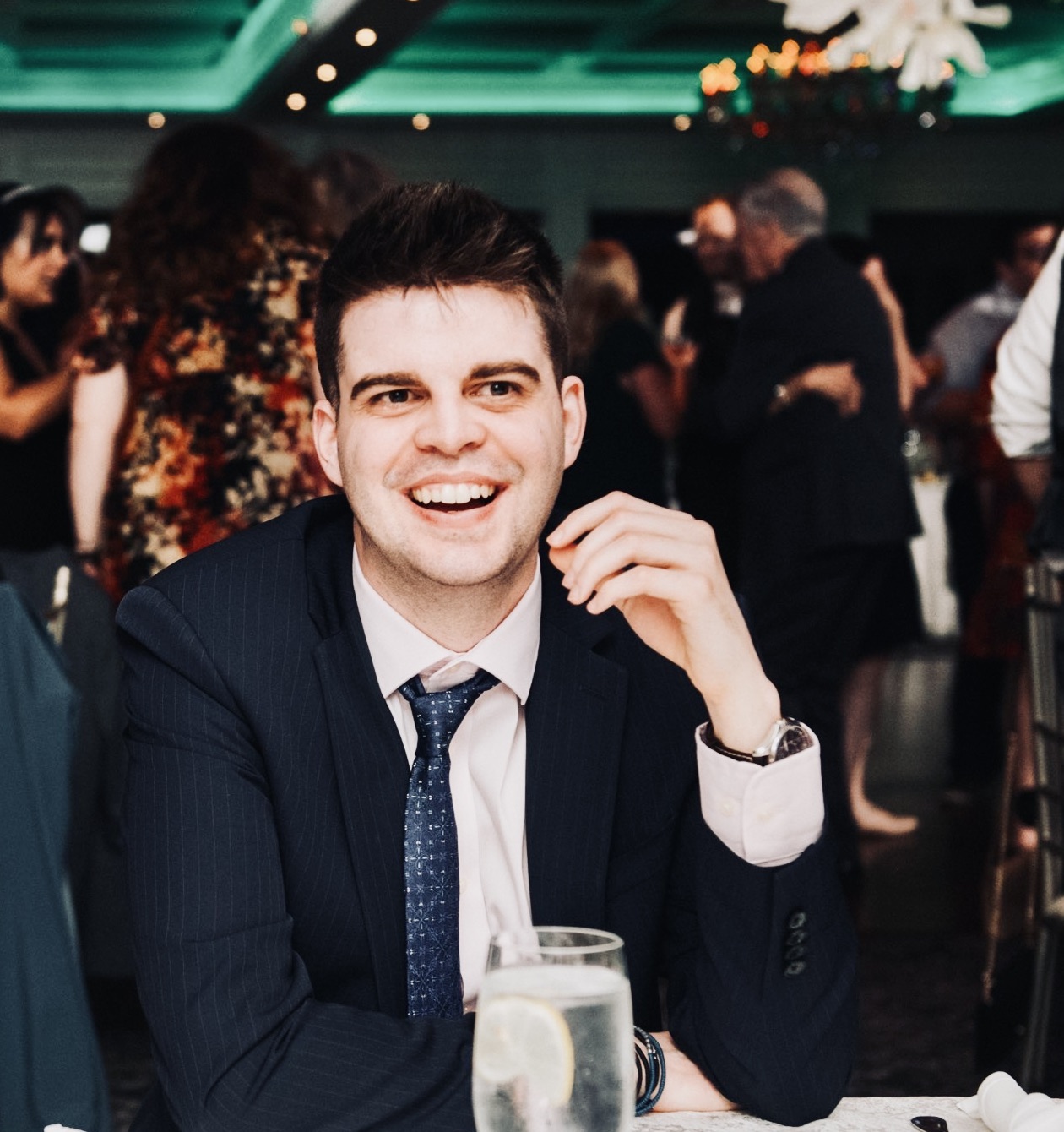 Alex Chauvancy is a New Jersey Devils writer for The Hockey Writers who has a penchant for advanced stats, prospects, signings and trades. He previously wrote for Devils Army Blog, a New Jersey Devils fan blog, from 2015-2017