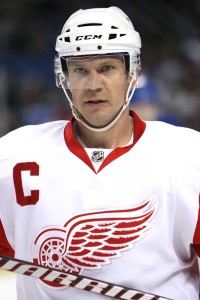 In any conversation about the most prolific defencemen of all time you will undoubtedly hear the mention of names like Bobby Orr, Doug Harvey, Raymond Borque, and Paul Coffey. Along with these past NHL greats often comes the suggestion of current Detroit Red Wings captain Nicklas Lidstrom, and why not?
At the end of every season since 1953-54 the James Norris Memorial Trophy has been awarded to the player deemed the best defensemen during the regular season (as voted upon by the Professional Hockey Writers' Association). Among the recipients of this esteemed defensive award are of course the names previously mentioned in this article. And who has the most? That would be Boston Bruins hero Bobby Orr, who won the trophy 8 consecutive times during his career. Montreal Canadien/New York Ranger Doug Harvey pulled off a similar defensive domination, winning the award 7 times in the first 9 seasons of its existence. Since those incredible performances there has never been another player to control the award so many times. That is, until Nicklas Lidstrom stepped onto the scene in 2001.
Lidstrom, by that time in his 10th season in the league, had already made a name for himself prior to winning the award that year. Playing for a powerful Red Wings team, then captained by Hall of Famer Steve Yzerman, Lidstrom had already won 2 Stanley Cups and made several All-Star appearances. So it came as no surprise that the Swedish D-man won the award that year, or even when he won it the next season, which also saw him win his 3rd Stanley Cup with the 'Wings and receive the Conn Smythe as playoff MVP because of his notable play. Lidstrom went on to win the Norris again in 2003, before surrendering it to Scott Neidermayer in '04 and the lockout of '05. In 2006 Lidstrom would reclaim the honor and again win in 3 consecutive seasons. Then in 2011, after 2 seasons without the award, Lidstrom was once again crowned the king of defencemen, winning his 7th Norris Trophy, tying him with Doug Harvey for 2nd all-time.
At 40 years of age, one would expect Lidstrom's career to be dwindling instead of building, but in his 20th NHL season (all spent with the Red Wings) Lidstrom appeared to be closer to his prime than the end of his career. Lidstrom finished 2nd among all defencemen in points (62) during a 2010-11 campaign which also saw him captain an All-Star team, and become the oldest defencemen to record a hat trick, as well as the oldest player to win the coveted James Norris Memorial Trophy. 'The Perfect Human' as he's often called among the Detroit faithful, clearly wasn't getting any worse with age after putting forth such an incredible season.
There's no reason to believe Lidstrom can't do it again in 2011-2012 either, in fact, history would suggest that he'll win the Norris for the next 2 seasons. Now 41, age certainly isn't a limiting factor for Lidstrom, who still logs nearly 24 minutes of ice time, playing for one of the NHL's most elite teams. Lidstrom also clearly isn't a one hit wonder, winning 4 Stanley Cups, a Gold Medal, and making 12 All-Star appearances certainly backs that up. 'Saint Nick' also recently played in his 1,500th game, the most of any active player, and of any European player in NHL history. In order to hang around for that long, you must have an immense amount of skill.
Lidstrom certainly does, and is one of the greatest to ever play the game, and while he'll have stiff competition from Zdeno Chara, Shea Weber, and others, most anyone will tell you he's still the best defencemen in the game. Even sporting a new linemate in Ian White hasn't seemed to slow him down so far, and why should it? You don't win 7 Norris Trophies because of good defensive partners. No, you win them because you've proven you're among the elite tier of NHL players, and despite his age, Lidstrom is still a part of that tier, and will be until he decides to call it quits. Whether he wins Norris number eight or not, Lidstrom will go down as one of the greatest defencemen, captains, and players of all time. He'll undoubtedly be inducted in the Hall of Fame, and have his number retired, and you can bet he'll be revered by the Red Wings community for ages to come. Let's not get ahead of ourselves though. This year, perhaps Lidstrom's last, he has a chance at making history. A record many though would never be touched could potentially be equaled before our eyes. I, for one, will be keeping my eyes wide open so as not to miss a moment of his on ice excellence.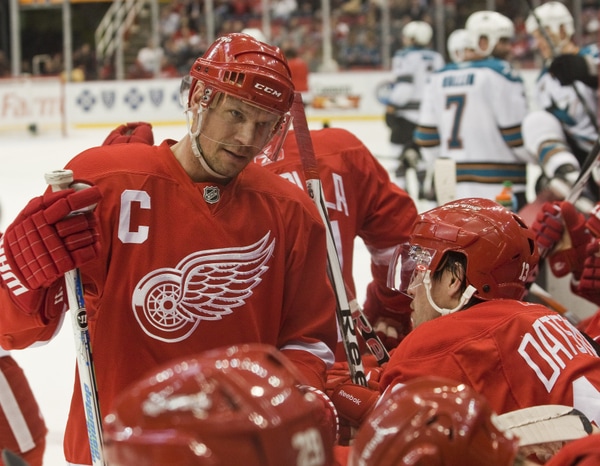 Andrew is a passionate hockey fan at heart, and has been since a very young age. Residing in Michigan, he grew up with the team he currently covers at THW, the Detroit Red Wings.