The NHLPA recently released their 2017-18 player poll last week and the Edmonton Oilers got some kudos from the league. When you're on vacation (like myself), sometimes you have to catch up on content you might've missed. The player's union held a survey covering an array of topics with the caveat that only the players themselves could vote on them. The big takeaway? It may seem like everyone looks down on the Oilers but they came up a big in the poll.
The one guy who kept coming up was Connor McDavid, but he wasn't the only Oiler to earn votes. Some of the player topics included the fastest skater, most difficult to play against, toughest player and many others. The reigning Hart Trophy, Art Ross Trophy, and Ted Lindsay Award won multiple categories.
McDavid Highlights Several Categories in NHLPA Poll
It comes as no surprise that the 21-year-old was voted the fastest skater by his peers. The surprising factor was that he ran away with 81% of the 501 votes. Michael Grabner (3.6%) was the runner-up, followed by Nick Leddy (2.4%), Dylan Larkin (2.2%), and Chris Kreider (1.6%). There's a lot of fast players in the league, but the fact McDavid is seen as the fastest by a wide a margin is astonishing.
McDavid also finished second in the voting for the most difficult player to play against. Sidney Crosby won a close vote (29.9%) with McDavid finishing just behind him (23.7%). Others named were Patrick Kane (4.6%), Shea Weber (4.1%), and Anze Kopitar (3.2%). McDavid is a generational talent and can burn you if you give him too much space, or if he catches you flatfooted. When you see some of the things he does, it's not surprising to occasionally catch opposing players watching him too.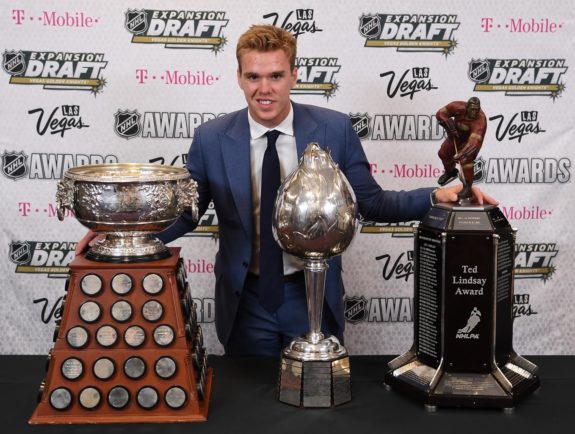 The voting was closer when it was limited to which forward is the most difficult to play against. Crosby (30.4%) and McDavid (30.1%) are in a league of their own according to the data. Kane (5.7%), Kopitar (5.2%), and Patrice Bergeron (4.7%) also drew consideration. Crosby's still an incredibly talented player and doesn't look to be slowing down anytime soon. With some more success and hardware, McDavid will eventually take over this category.
More NHLPA Accolades for McDavid
One of the bigger surprises was that McDavid didn't finish within the top five for the best role model for young fans. Crosby (33%) once again walked away with that vote, followed by Jonathan Toews (9.6%), Patrice Bergeron (6.0%), Shea Weber (3.1%), and Patrick Marleau (2.6%). When I was growing up, Joe Sakic, Steve Yzerman, and Jarome Iginla were the guys I looked up to. The current generation has eyes on Crosby but in a few years, if it's not already happening, McDavid will be the guy younger fans will be emulating on and off the ice. His personality will shine through all in good time.
Related: Connor McDavid's Optimal Wingers
When it came to which player the players would build a franchise around, McDavid (48.6%) ran away with the votes while Crosby (23.8%), Auston Matthews (5.8%), Toews (3.1%), and Erik Karlsson (1.9%) rounded out the top five. I think this is another obvious choice. If you were to ask me who I'd build a team around for the next ten years, my choice would be McDavid and Matthews in that order.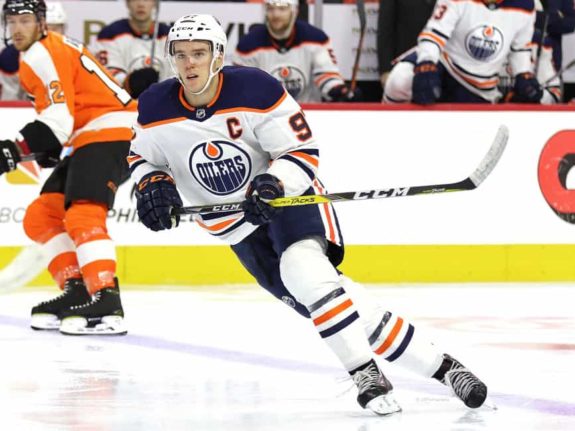 Crosby's skill is still very respected amongst his peers and McDavid, while great, is still earning that esteemed respect. The players were asked if they needed to win one game, which player would they want on their team. Crosby (42.7%) is still the game-breaker according to the players. McDavid (15.3%), Carey Price (9.7%), Kane (3.7%), and Karlsson (3.4%) were the others. Call me a homer but you can't go wrong with either Crosby or McDavid.
Wayne Gretzky & Paul Coffey Are Timeless Wonders
When it came to voting on the best forward of all time, the players went with the obvious, Wayne Gretzky (72.7%). Mario Lemieux (11.3%) finished a distant second. It's hard to argue against a guy who's point totals with the Oilers alone (1,669) would've ranked ninth in all-time NHL scoring. When the next guy on the all-time list is 936 points behind you, people take notice. 
Related: Wayne Gretzky & A Season Like No Other
It's likely why the players chose Gretzky again when they had the choice of any player, past or present, that they'd like to have as a teammate. Gretzky won that vote with 13.4%. For me, it would also be Gretzky and hopefully Patrick Roy or Grant Fuhr in goal. In the present, it would be a toss-up between Crosby and McDavid, and the fan in me would likely take McDavid.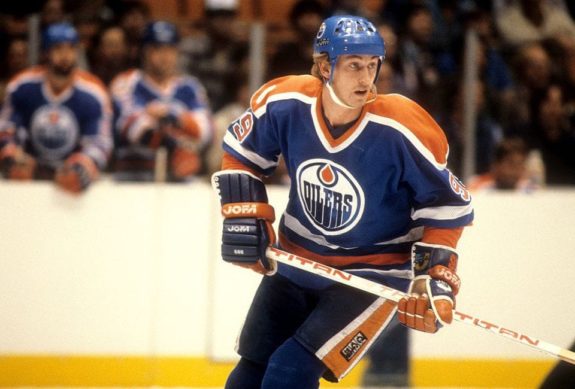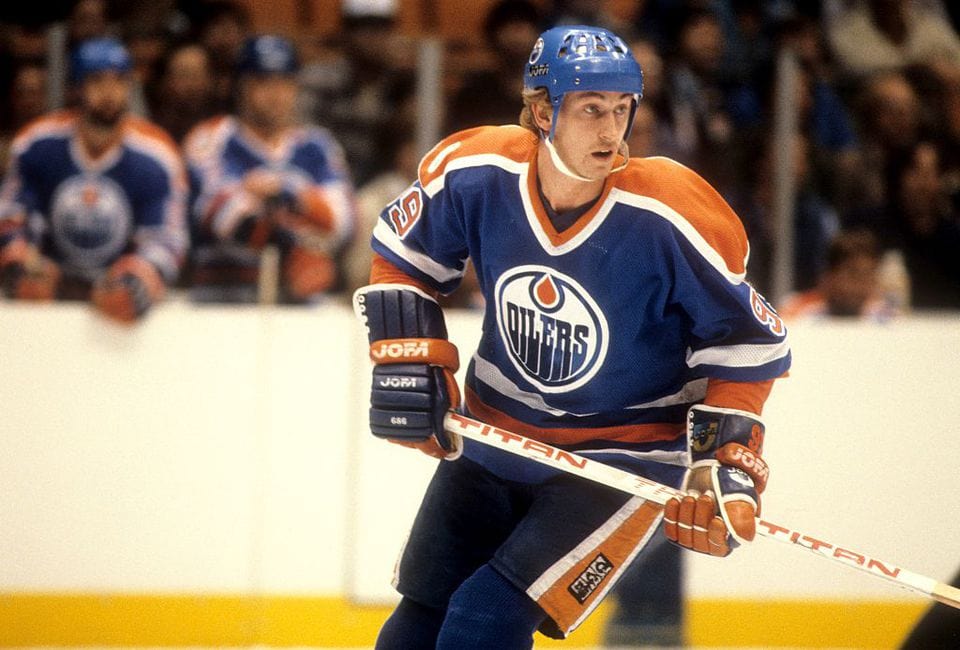 Another Oilers legend, Paul Coffey earned consideration as the best defenseman of all time. Bobby Orr (61%), Nicklas Lidstrom (29.1%), and Ray Bourque (2.6%) finished ahead of Coffey (1.8%) and Scott Niedermayer (1.3%) rounded out the top five. For players that grew up in my generation, we heard the lecture about skates, thanks to Coffey wearing his skates two sizes too small. He was such a smooth skater with an effortless stride.
Other Oilers Notes & Takeaways from NHLPA Poll
Despite having an unimpressive year offensively, Milan Lucic is still feared as one of the toughest players in the league. Ryan Reaves of the Vegas Golden Knights ran away with 44.7% of the vote but Lucic finished second with 14.8% of the 405 votes. Zdeno Chara (4%), Michael Haley (3.2%), and Matt Martin (2.7%) were the others. This might explain why so many teams don't engage Lucic anymore. They probably still believe that they shouldn't poke the bear.
Related: What Do The Oilers Do With Milan Lucic?
Despite being a finalist for the Jack Adams Award last season, Todd McLellan didn't receive enough votes to finish in the top five for which coach the players wanted to play for the most, which is pretty self-explanatory after the year the Oilers have had. Joel Quenneville (16.5%) took home those honors while Jon Cooper (14.2%) and Gerard Gallant (11.6%) rounded out the top three for that category.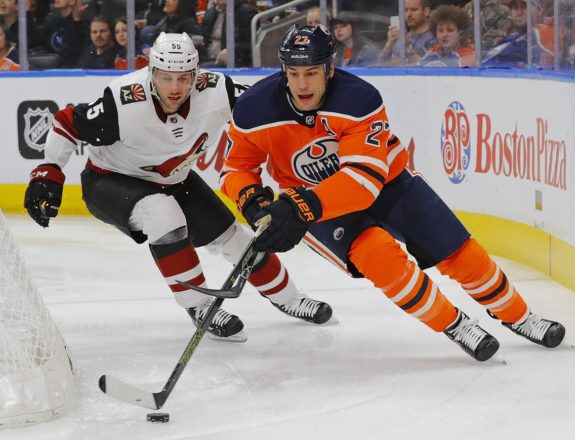 Edmonton's new home at Rogers Place might not be amongst the most favorite rinks to play in, but it did earn some votes for the best ice. The Bell Centre in Montreal (28%) won the vote, with Rogers Place (21.7%) finishing second. Bell MTS Place (Winnipeg), Xcel Energy Center (Minnesota), and the Scotiabank Saddledome (Calgary) also earned consideration. Edmonton's always had great ice and it's interesting that four of the top five best arenas are in Canadian cities.
These polls are fun for fans to see what the players think. After a bad year for Oilers fans, seeing results like this is a boost for a fanbase that needs some positivity regarding their club. The 2017-18 season might not have gone the way fans would've wished, but there's always Connor and when there's Connor there's hope.
It's only fitting that we conclude this post with some McDavid highlights. There's light at the end of the tunnel Oiler fans.