The Edmonton Oilers still must free up a bit of cap space to sign Ryan McLeod, another free agent, and to hopefully not be forced to play the season with fewer than a 23-man roster. That being said, we are going to look at the three most likely trade candidates and which would benefit the Oilers the most by being dealt this offseason. We're not going to discuss certain players or teams that could be coming back, but more what space and opportunity it would create for the Oilers if each player is moved.
Warren Foegele
The first player up is one that has and will likely have the least impact on the Oilers. Warren Foegele started on the third line last season, but with the addition of Evander Kane and the emergence of Ryan McLeod, Foegele was bumped down to the fourth line where he should remain next season.

Once the Oilers acquired Foegele in a trade with the Carolina Hurricanes for Ethan Bear, they signed Foegele to third-line money ($2.75 million average annual value (AAV)). He is younger, so the signing made sense at the time seeing as nobody could have predicted Kane would fall in the Oilers' laps at the perfect time and remain with the team. But now that he is being overpaid to play on the fourth line, Foegele is expendable and Edmonton can find someone much cheaper to replace him in his role.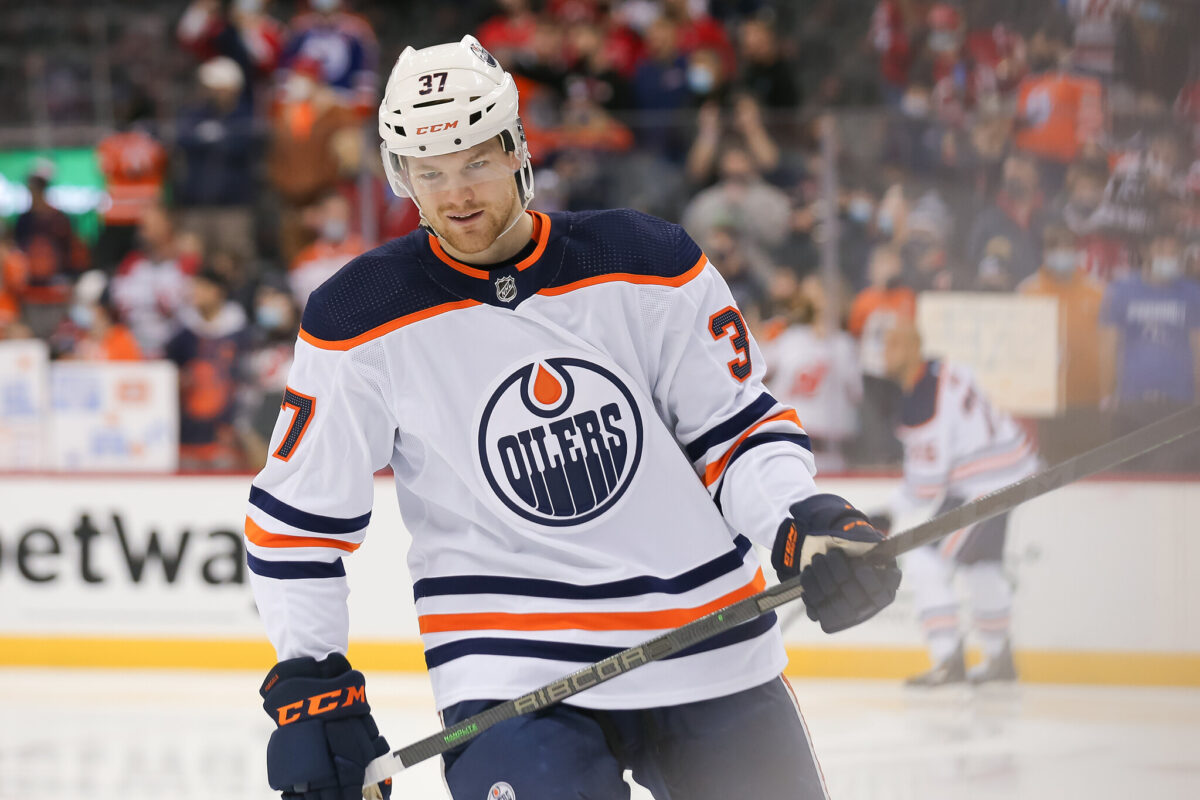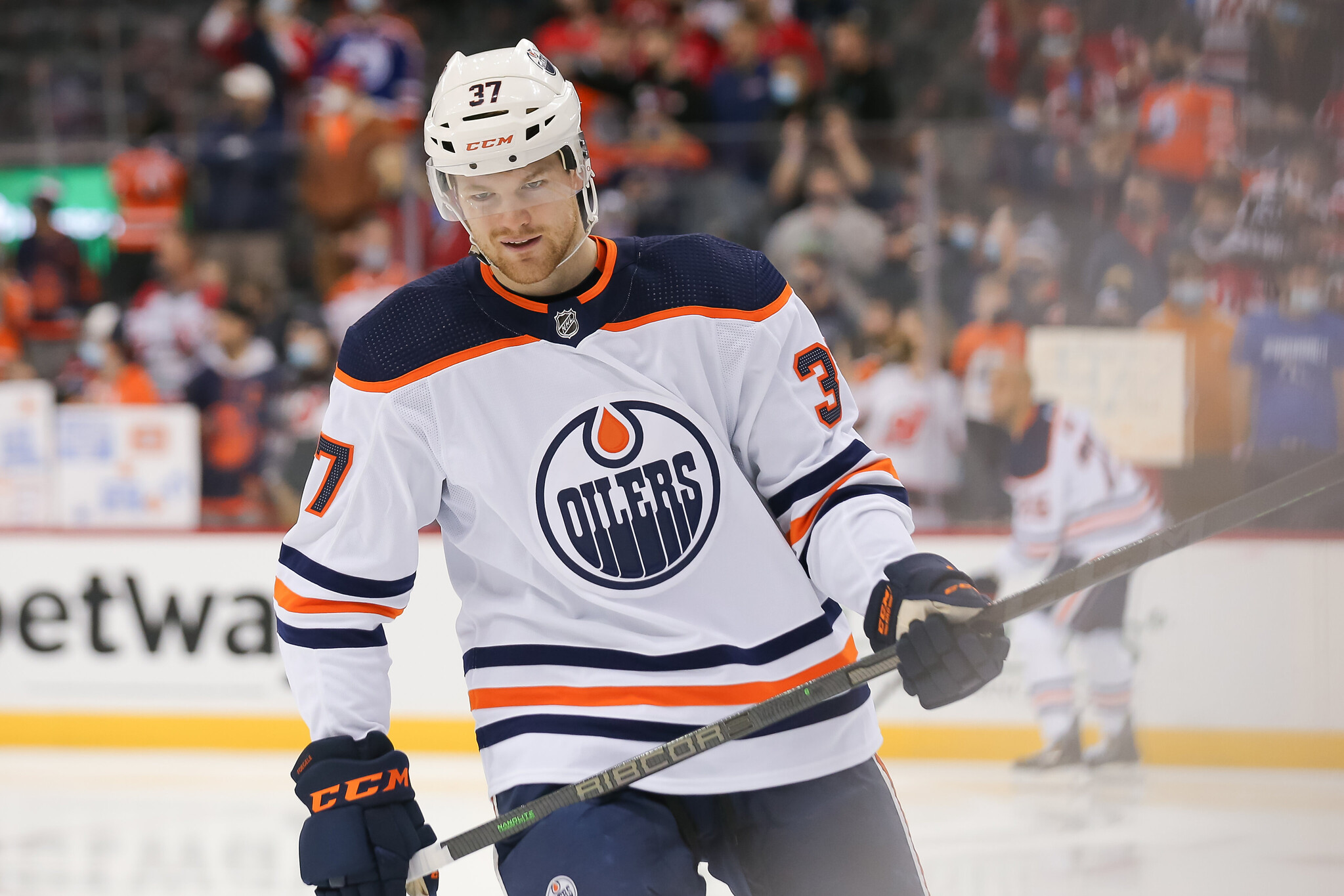 Foegele may be able to put up some points, but he did so on the third line. The fourth line is much different as the ice time is cut by around three minutes a night and the expectation is to be physical every shift. The player can surely be physical as he showed last season, but his offense took a hit. He has scored at least 10 goals in each of his four NHL seasons but regressed once he came to Edmonton. It may be due to the fact that the Oilers have a ton of star power and Foegele's ice time and opportunity are cut. But some of the other Oilers' depth stepped up last season despite that. The 26-year-old doesn't kill penalties and plays on the second power-play unit at best. Not really contributing on special teams for the Oilers makes it harder to argue keeping a player in his role around for nearly $3 million per season when McLeod could get some of that money for a bridge deal instead.
Related: 5 Free Agent Forwards the Oilers Should Consider Signing
Foegele will get the smallest return of the three, and the Oilers will hopefully not have to pay to move him out. But if they do, it would still be worth it. On a team where he could play consistent third-line minutes, he will be more effective if he stays confident. A player like Dylan Holloway could easily fit right into the bottom six with a spot opened up and provide offence since Ken Holland said the young player would only stay on the Oilers if he is in the lineup every night. The Foegele experiment didn't go wrong as Bear was scratched occasionally and the Oilers' forward played all 82 games, but Edmonton just got deep up front quickly.
Tyson Barrie
Tyson Barrie is the lone defenceman here and will most likely be traded before his contract is up in two years. I've said it multiple times before, he is a luxury that can't be afforded anymore. If the offensive defenceman was playing top-four minutes, then this wouldn't be an issue, but he is stuck behind Evan Bouchard and Cody Ceci on the third pairing. Though Barrie does spend time on the power play, Bouchard has shown he is more than capable with a trial run last season while Darnell Nurse can also fill in as he's done in the past.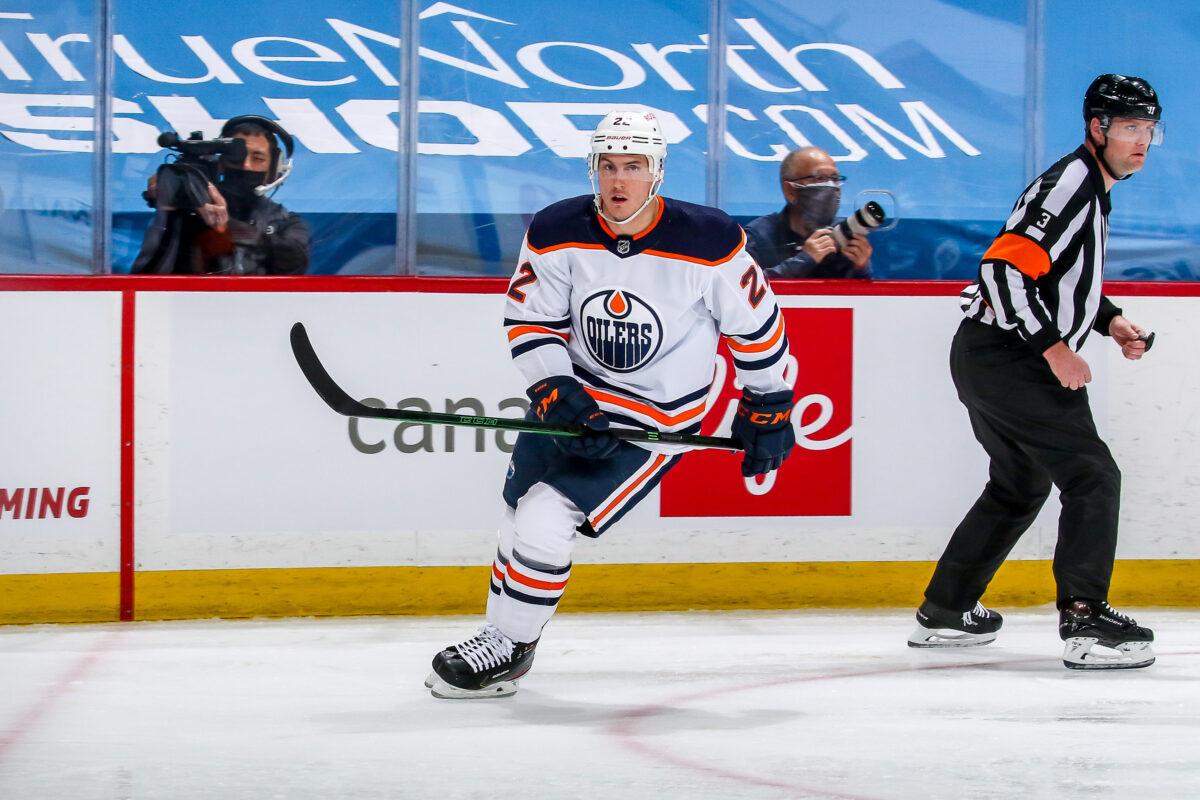 Though nothing is set in stone, what would make the most sense for next season regarding the defensive pairings is to move Brett Kulak up beside Bouchard on the second pair and ease Philip Broberg in on the bottom pair. This would split up Kulak and Barrie who were very effective for the Oilers once the team traded for Kulak. It gave Barrie a boost at even strength all over the ice, but especially in the defensive zone. If Barrie doesn't have his partner beside him, but a rookie instead, the play could be questionable.
Barrie also makes the most of the three possible trade candidates, giving the Oilers more than enough to re-sign McLeod and add a cheap third-pairing defenceman who is defensively sound. Whether the Oilers would get a defender back in a trade or sign a cheap one (P.K. Subban), they have options and free themselves from $4.5 million for each of the next two seasons.
Jesse Puljujarvi
The third and final player we are going to talk about is a man that has been more heavily in the news, Jesse Puljujarvi. He is the youngest and has the most potential, but his career has been up and down to say the least. He was showing that he was becoming consistent, able to score, and is already a force on the defensive side of the puck. He had a solid first season back in North America in 2020-21 before starting last season very hot on the top line beside Connor McDavid.
But that is where the issue arises. Anyone playing alongside the best player in the world and the four-time Art Ross Trophy winner must be able to finish and help produce points, not struggle for long periods of time. It appeared as though Puljujarvi had found his place on the top line and it was a steal considering he made just over $1 million per season each of the past two years. However, as he lost his scoring touch, his confidence plummeted as well.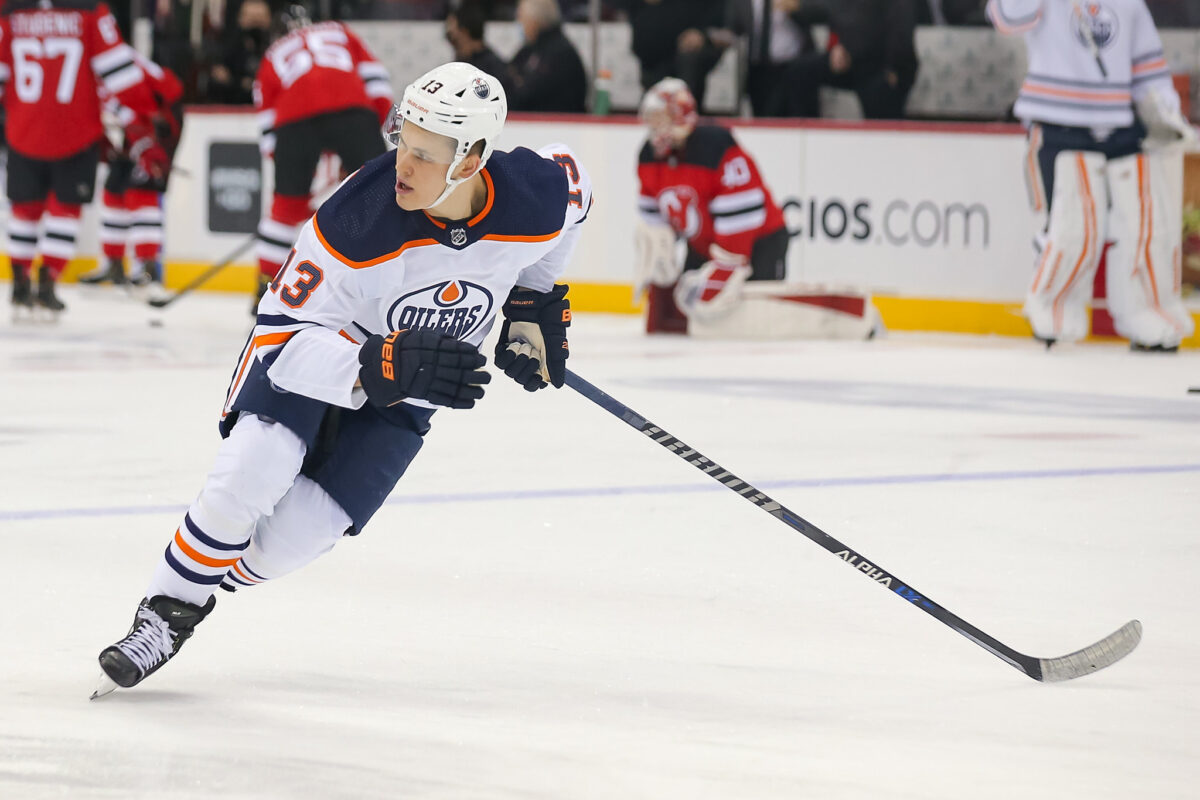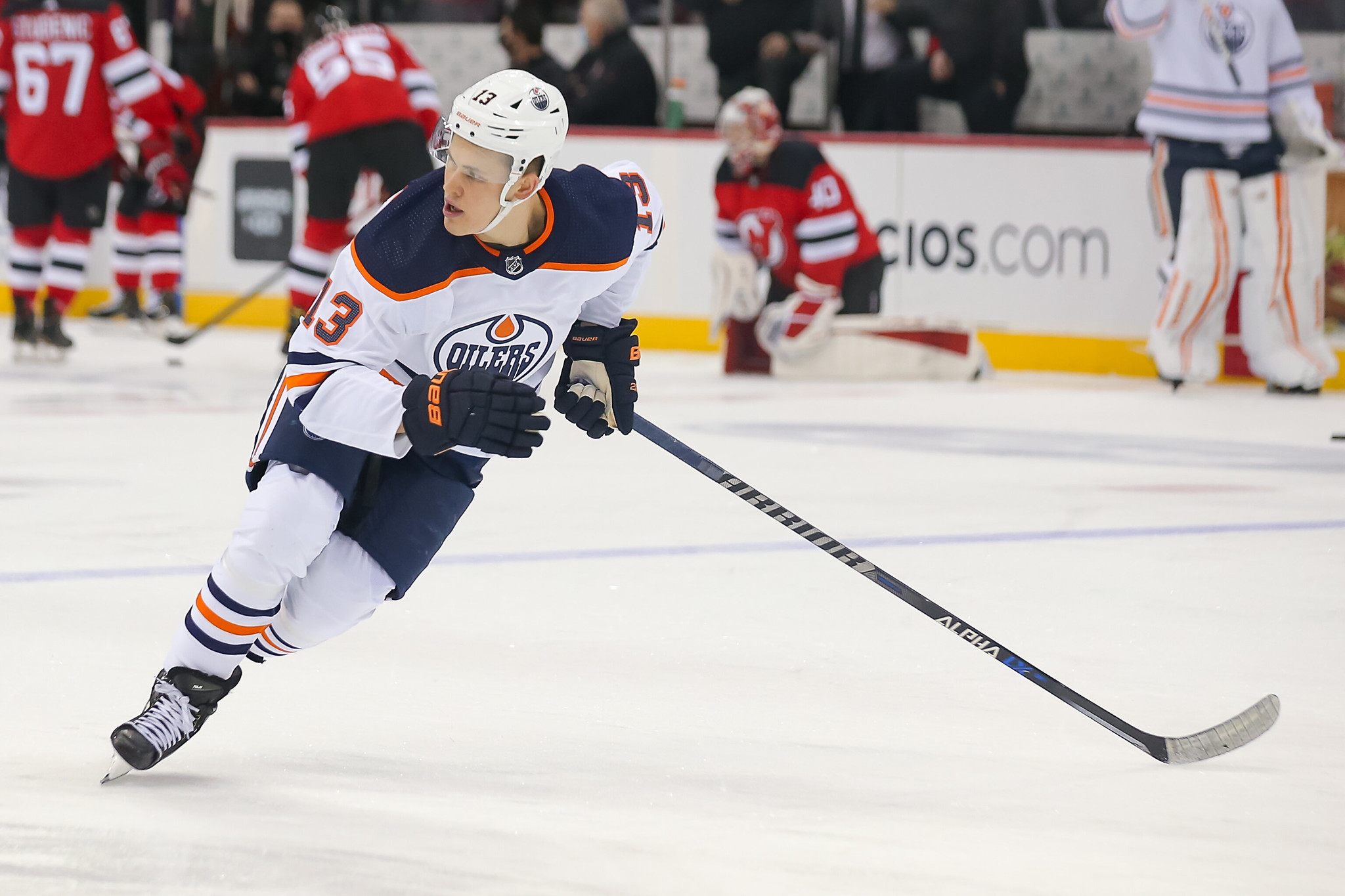 The young forward found himself in the bottom six and hardly playing by the time playoffs were over. Though there is very little room for error in the postseason and a player will sit if he isn't contributing every shift, Puljujarvi has lost his spot in the top six and once again must earn it back. This time he will have to earn it back over better players. For $3 million in a third-line role, I'm happy if he stays and gives the production he did last season more consistently. The young forward is confident he will play a bigger role for the team next season (from 'I want to play in a big role': Jesse Puljujarvi with all the right words about new season with Edmonton Oilers,' Edmonton Journal, Aug. 8, 2022). I believe he will get his opportunity in the top six next season as someone will likely miss some time due to injury.
All three of these players will not be traded this offseason, but I do think one of the three is gone. If I am to order them from most likely to least likely to be traded before 2022-23, I will say Foegele would be on the move first since he is the cheapest and plays the smallest role in the success of the Oilers. Then Barrie due to how tough it could be to find the right pairings defensively. However, he would be my top choice to move out if it were up to me. Finally, Puljujarvi who has the most potential and is very strong defensively. Do you agree with the order? Let me know in the comments below.
---
---
---
Latest News & Highlights
---