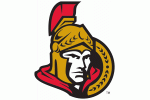 Sometimes, real life comes crashing in to the hockey world…
The Ottawa Senators family was rocked on Saturday by the news that assistant coach Luke Richardson's 14-year-old daughter had tragically passed away. The players received the news before their game against the Boston Bruins and vowed to win the game for the Richardson family. With heavy hearts, the Senators shutout the Bruins 2-0, the players and head coach Cory Clouston were visibly shaken after the game.
I hesitated before writing this article, but the Richardson family has made it known they wish to shed light on the tragic circumstances that led to their daughter's death, and hopefully, create a discussion and newfound awareness about teen suicide.
It is a parent's worst nightmare, and the Richardson's – Luke, his wife Stephanie and daughter Morgan, have seen their lives changed forever; a young life has ended far too soon. They will be left with questions for which there are no answers.
Ottawa has received special permission from the NHL, and after their game against the Philadelphia Flyers, the Senators will postpone their current road trip to fly home for a celebration of Daron's life, which will be held on November 17th at Scotiabank Place. In lieu of flowers, donations to the Royal Ottawa Foundation for Mental Health – Youth Program are greatly appreciated. Out of the tragedy, six lives were saved as the Richardson family donated their daughter's organs to others in need.
Whether you are a teenager or an adult, life can be challenging, but there is help out there and people ready to listen and guide you – do not think that you are alone.
For children and teens in Canada, call the Kids Help Line at 1-800-668-6868
In the United States, call the US National Crisis Hotline at 1-800-784-2433 or 1-800-273-8255
Andrew Rodger is an independent sports columnist and member of the Canadian Association of Journalists. Along with operating The Voice of Sport, he covers the Ottawa Senators and writes the "Ask the Alumni" series here at The Hockey Writers. He is the resident writer for the NHL Alumni Association and a contributor on CBC News Now.