32%.
That is the percentage of games in which the Columbus Blue Jackets have gone to overtime.  Out of their 50 games this season, 16 of them have gone beyond 60 minutes.
That's one way to get points. Another and more important way to get points is getting the elusive second point in overtime or a shootout. The Blue Jackets have done an excellent job in this department.
It's a good thing too. If it wasn't for their overtime success, we'd be talking about a team possibly fighting for the draft lottery.
Instead, thanks to their 12-4 record past regulation, including 6-0 in the 3-on-3 overtime and 6-4 in the shootout, the Blue Jackets have secured 28 of a possible 32 points in this regard. This success has them in a playoff spot.
Given how tight the Metropolitan Division is, every point matters. Losing the second point against Minnesota put the Blue Jackets in the first wildcard instead of second place.
Here's what's amazing about the Blue Jackets' run in overtime. They haven't lost in the 3-on-3. They haven't allowed a single goal in overtime. How are they doing this?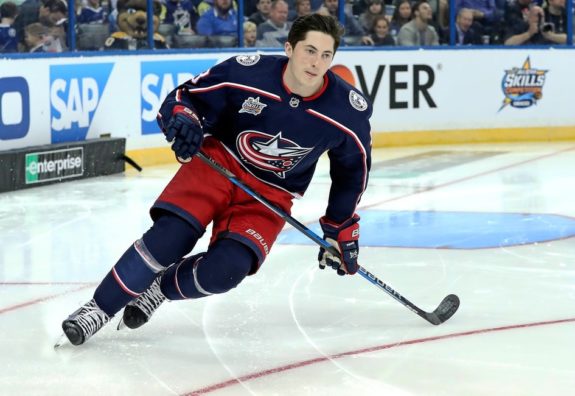 Explaining Overtime Success
"I have no idea," Pierre-Luc Dubois said with a smile. "I think what helps is having depth in overtime when you have 8-9 guys that can play. 3-on-3 is tough because you have to skate a lot. When you have 9 forwards or have 4-5 d-men that can play in overtime, everyone is fresher and they have more energy."
"Bob," said Zach Werenski. "He's made some great saves in overtime just to keep us in it. We want that second point. That extra point is huge. I think it's us being aware knowing where our guys are, shutting them down. We're giving them the worst possible shot they can take and we hope to capitalize on that."
Both pose extremely valid points. In overtime, a lot of things must go right in order to have success. You have to have depth as Dubois mentioned. Knowing that anyone can beat you on any given shift is a tremendous advantage. They need to stay fresh. Executing solid line changes at the right time help give your team an advantage when the other team has tired legs.
The game is tremendously fast. Being able to maintain a fast pace throughout the five minutes also elevates your chances of winning. You do that by staying fresh and taking shorter shifts. Look how many games end with the other team dead tired.
Werenski's point is just as important. You need a goaltender who can make unbelievable saves. This Bobrovsky save on a 2-on-0 in Detroit illustrates this perfectly for us.
Bobrovsky has gone 16 games this season without allowing an overtime goal. Where would the Blue Jackets be without him? It takes on added significance when you consider how much this team struggles scoring goals.
Consider this. The last player to score in overtime against the Blue Jackets was Noah Hanifin back on Mar 30, 2017. The last time Bobrovsky was beat in overtime was Feb 28, 2017 when Alex Galchenyuk scored. That was the game Bobrovsky and Price traded amazing saves.
What Does This All Mean?
Overtime has kept the Blue Jackets in the race. They must start finding ways to win in regulation as we approach the playoffs. I'm not sure one can sustain an .875 points percentage in overtime.
It's the way of the current hockey world. Getting to overtime is more important than ever because of the precious point you gain. What sets you apart is your success getting the second point.
The Blue Jackets have secured the second point in 12 of 16 games. If it was the other way around, going just 4-12 instead of 12-4, they're in last place in the division.
But as we all know, they won't be 3-on-3 or shootouts in the playoffs. If the Blue Jackets hope to make a serious run at the playoffs and a deep run, they must find a way to generate more offense and win games in regulation.
As of this writing, the Blue Jackets have just 15 regulation wins in 50 games. Only Ottawa, Buffalo and Arizona have less.
Overtime is truly saving the Blue Jackets' bacon this season.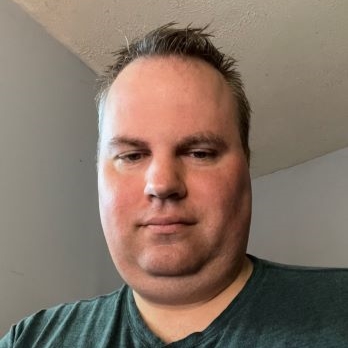 I am a fully credentialed writer who covers the Columbus Blue Jackets, Cleveland Monsters and Erie Otters as well as the Ontario Hockey League and NHL Draft. The 2022-23 season will mark nine seasons with the Hockey Writers. I am also the site's Credentials Manager. Please take note of the updated Twitter handle: @mark_scheig.