The Florida Panthers have found their identity and it's time for them to make a statement. Fresh off what are probably the two most important wins of the season, the Panthers start the week very much in the playoff race.
While they were unable to shut down Evgeni Malkin of the Pittsburgh Penguins, Aleksander Barkov and Evgenii Dadonov of the Panthers, shined just as bright in the team's 6-5 overtime victory on Saturday. Every win is important but if the Panthers are to make it to the postseason, they must continue this win streak and look back at this past weekend as the turning point of their season.
The importance of a team's 'identity' may seem like a cliché but it is integral to success. This season, the Panthers have struggled to establish a style that best fits their roster. After their recent success, it is apparent that they are a team with offensive firepower but one that needs contributions from everyone. The Penguins may be able to win on the backs of Malkin and Sidney Crosby, but for Florida to win, contributions are needed from top to bottom and, after the last two games, it appears they are headed in the right direction.
Goaltending is Paramount
What has held the Panthers back most is the injuries to their goaltenders. Roberto Luongo missed two months with a groin injury and backup James Reimer was also injured although with a .905 save percentage (Sv%) and 3.22 goals against average (GAA), he has been lackluster when healthy. While Luongo may no longer be considered a top-five goalie in the NHL, he recently showed the world that he is the backbone of the Florida Panthers and a presence in the community.
Since his return from a prolonged absence, and heading into Tuesday's game against the Toronto Maple Leafs, Luongo is 3-1 and sports an impressive .926 Sv% and 2.65 GAA on the season. His starts have been limited this year, but anyone who watches the Panthers knows the team plays differently when "Bobby Lu" is between the posts.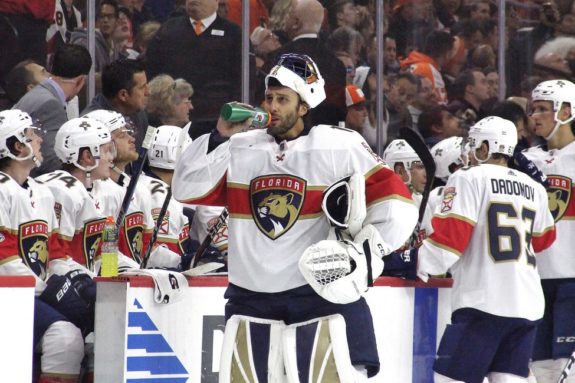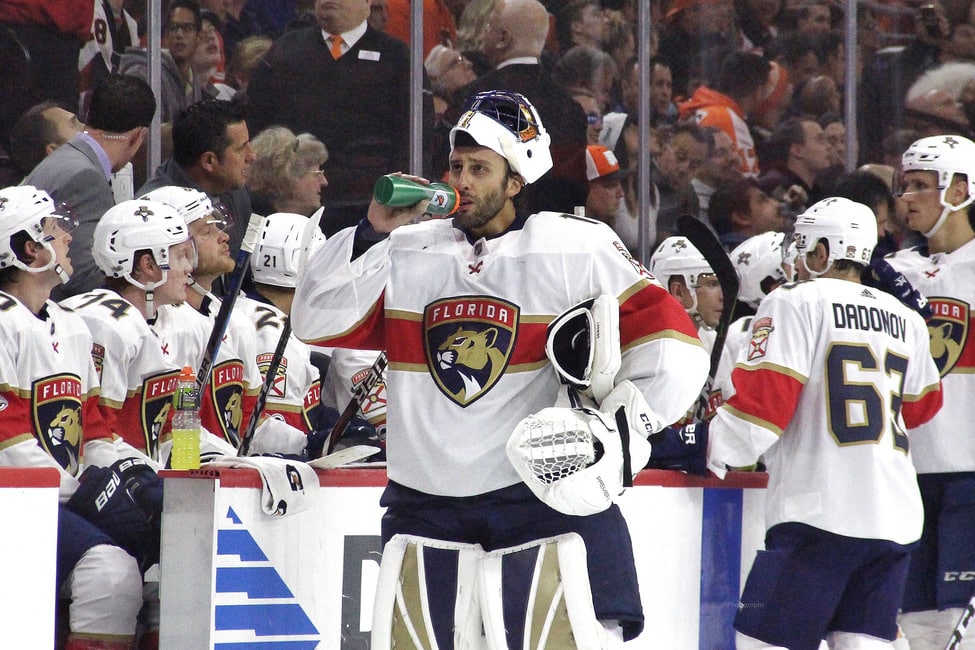 Perhaps it's defensive confidence, leading to more offensive risks and opportunities or maybe it's Luongo's leadership in the locker room that inspires the team. Whatever the reason, he will need to be the Panthers' best player in the week ahead, because while last weekend's two wins were enormous, the team remains five points back of the final playoff spot.
Depth Players, Fourth Line Are Crucial
Regardless of who was in net, the Panthers as a unit are to blame for their standing. Scoring has been inconsistent, there has been limited, to no, contributions from depth players and the team's third defensive pairing and fourth line, has struggled. While the third member on that line has varied all season, Derek MacKenzie and Micheal Haley have played on the fourth line all season, and are minus-10 each, good for second worst on the team behind Ian McCoshen's minus-11.
Fourth lines are not expected to be prolific offensive contributors but in order to make a run at the Stanley Cup, they need to be role players that energize the team and play strong defense, not combine for the lowest +/- on the roster. Some might even say that fourth lines are the X-factor in becoming champions, as it's often what sets teams apart come playoff time.
Years ago, when the fourth line was expected to simply fight, their defensive play may not have mattered but that idea faded some time ago. Today, they are still expected to play gritty and fast, but they also need to be a unit of fully capable hockey players who can score a goal from time to time and be a defensive presence.
The Boston Bruins have done this the best over the last several years. Every season, their fourth line plays a prominent role and this season is no different. If the Panthers' depth players can build off the success they had against the Penguins, a game in which they got goals from both MacKenzie and Jamie McGinn, then they may be able to climb the rankings.
Maintaining Momentum
Coming off two wins against two very good teams in the Washington Capitals and Penguins, the Panthers will start the week feeling good and will play against the Maple Leafs, followed by the New Jersey Devils, Buffalo Sabres and Philadelphia Flyers.
By no means will it be an easy stretch, but all four games are at home in the BB&T Center and they start against an Auston Matthews-less Leafs team. The Leafs have one of the fastest and most talented groups of young players led by Matthews, William Nylander and Mitch Marner, but without Matthews, they are a different team.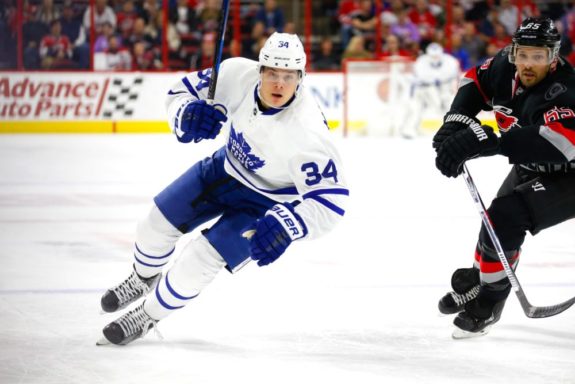 Without Matthews, the best player on the ice should be Barkov and when he is at his best, the Finn can take over a game. Along with Vincent Trocheck, the duo is a consistent supplier of offense and if the third and fourth lines can contribute in the same way they have the last two games, then Florida can use their four-game homestretch to position themselves to be in control of their own fate.
Controlling the Outcome
What we hear most, is that teams need to take the season one game at a time and control what can be controlled. Execution and effort can be controlled, so it's important for the Panthers to do just that and view this stretch as four one-game seasons. It's a busy week and one that will be the difference between whether, one month from now, they are looking at a playoff matchup or golf destinations. Fortunately, it's up to them.
Packy has been a hockey player and fan since he first put on skates at three years old. He is a former employee of the Florida Panthers, and has moved on to work as a marketing professional in Syracuse, NY. He has written for several blogs, mostly about hockey, thus far in his career and enjoys sharing his passion for this great sport.