The Florida Panthers enter the 2023-24 season as Eastern Conference Champions for the first time since 1996. But even though they had a magical run, the team will look a little different from the one that made said run.
During this free agency period, the team made a number of signings on the defensive side of the puck, such as bringing in Oliver Ekman-Larsson and Miko Nikola. This was done to make up the losses of Marc Staal and Radko Gudas and keep them above water until both Aaron Ekblad and Brandon Montour return to the lineup from injury.
Even though they made a ton of depth acquisitions, the team needs to give Lucas Carlsson a shot at making the team on opening night in St. Paul against the Minnesota Wild on Oct. 12.
Carlsson's Time in Florida
Florida acquired Carlsson in a trade back in 2021 that sent Riley Stillman and Brent Connolly to the Chicago Blackhawks.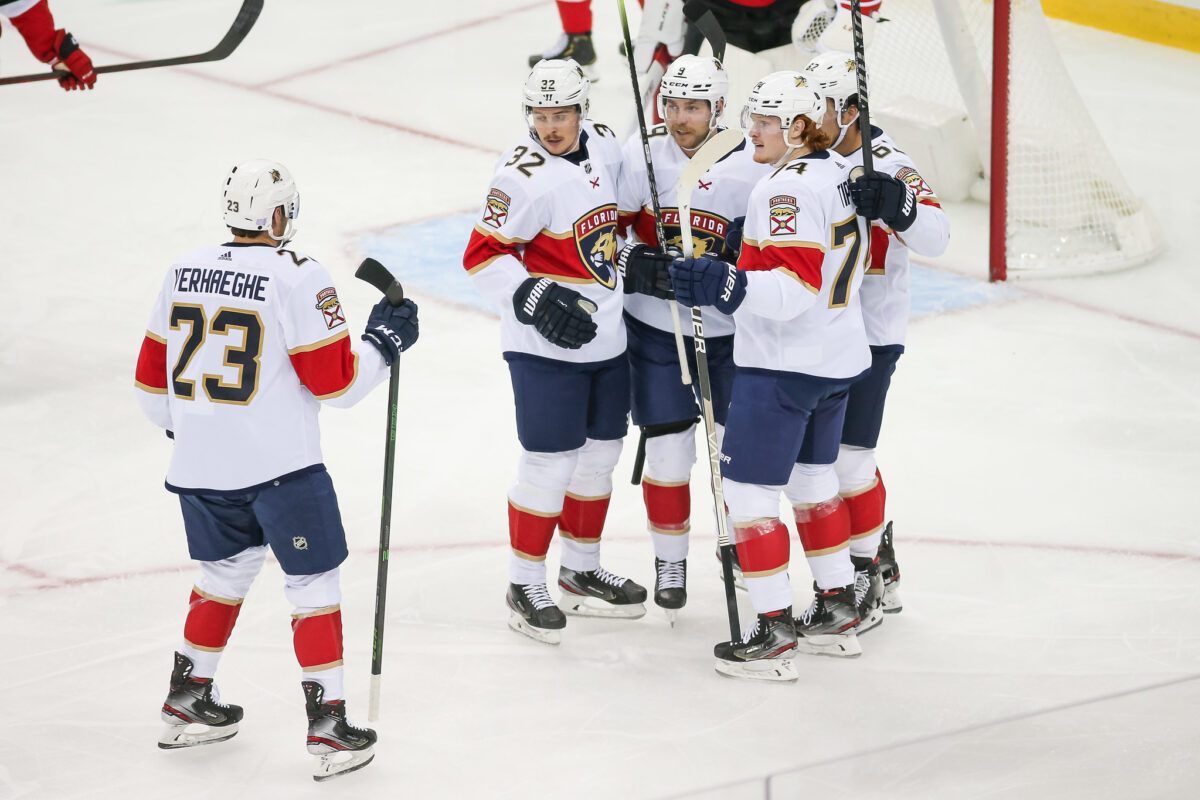 He made his debut for the Cats on Nov. 9. On Feb. 16, he made an incredible series of saves that would help Florida beat the Carolina Hurricanes in overtime by a score of 3-2. Since then, he was featured in a total of 42 games for them, scoring three goals and assisting six others.
Why He Deserves a Shot
Carlsson has been on reserve or sent down to the American Hockey League (AHL) on multiple occasions when the players taking up a roster spot were underperforming.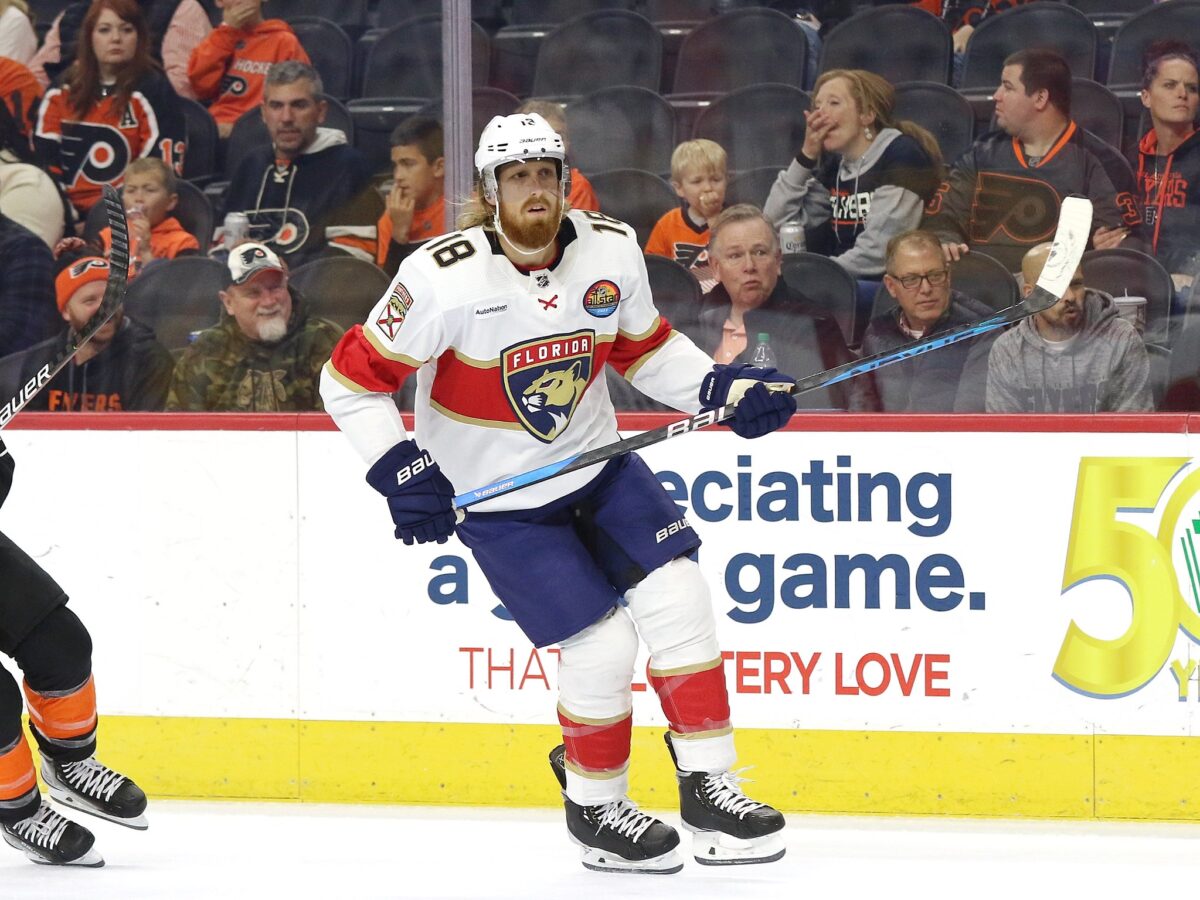 For example, Marc Staal finished this past regular season with 15 points (three goals, 12 assists) through a full 82 games. In the playoffs, he registered zero points in all 21 postseason games.
Related: Analyzing How Much Anton Lundell's First Extension Will Cost
---
Latest News & Highlights
---
This past year with the Charlotte Checkers, he was leading among all the defensemen on his team in points with 54, goals with 20, assists with 34 and the entire team in rating with plus-24. In the Calder Cup playoffs, he was tied among defensemen on his team in points with six and was tied for the team lead in goals with three.
Related: Panthers' Sam Reinhart Could Be A Cap Casualty
While they are at two completely different levels, the stats on both ends are hard to ignore. Although veteran leadership is welcomed, it is borderline criminal to give Carlsson only two regular season games this past season.
Is He Getting His Chance?
General manager Bill Zito and Carlsson are both on the same wavelength as he signed an extension on July 1. It's clear he wants to stay with the organization, and Zito wants to give him the chance he deserves.
"It's a situation where the best guys are going to play, and then we sort it all out and deal with it. Every team does it."

Bill Zito on the situation regarding Lucas Carlsson's spot on the roster
As previously mentioned, most of the signings made during this free agency period were done to make up the time missed by Ekblad and Montour. While there is some veteran presence on the back end, Carlsson should be able to slot in easily as a third-pairing defensive piece or at least rotate with healthy scratches in certain situations. Either way, he needs to get his chance. If he doesn't, they might as well try to get some value for him, as the Panthers might be sitting on gold in the AHL.