Unless you've been living under a rock the past several months, you are no doubt aware of the carnival that is the front office situation of the Florida Panthers. The "promotion" of Dale Tallon ("Hey Dave, you know that job you've been doing the past little while? How would you feel about, you know, not doing it anymore?"). The bungled firing of the coach they just resigned. The reinsertion of Dale Tallon into the general manager role (except not really). Oh, and a third of the team was replaced over the summer.
Ownership in Context
So just who are the brains behind this operation? Vinnie Viola – former United States Army office and principal owner of the Panthers – and Doug Cifu – Viola's longtime business partner – call the shots in South Florida. Viola and Cifu founded and together run Virtu Financial, a high-frequency trading, or HFT, company.
High-frequency trading consists of ever-improving algorithms making instantaneous buying and selling decisions based on market information — tasks these algorithms can carry out infinitely faster than human beings. In the ultra-competitive financial services sector, it is essential for HFT firms to continue improving and to find new exploits in order to gain a competitive edge.
Perhaps this is what owner Viola and Cifu have in mind for the Panthers. Wiley, adaptable; always staying one step ahead of the competition. It would also explain the hard turn that the Panthers have taken towards analytics; Viola and Cifu are used to making decisions based on available data, rather than conventional knowledge.
Early Returns
Truly, this calculating, data-driven model of team-building – along with the new ownership's willingness to spend money – has seen a moribund Panthers franchise vaulted from laughingstock to contender, both on the ice and off it. Off the ice, no longer are tickets given out free of charge to anyone with a pulse. This ownership group has put a price, a value, on the product that the Panthers provide, something which can only benefit the team.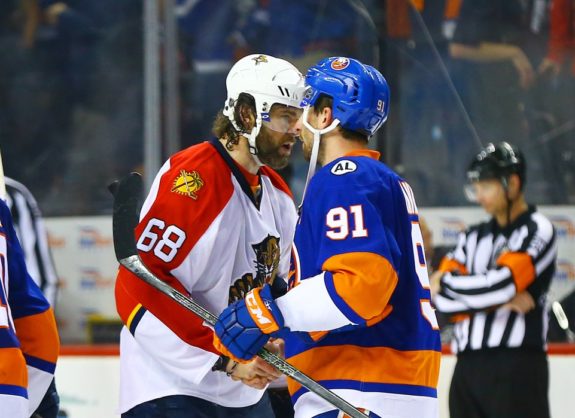 So, no longer are the Panthers that pathetic friend who will do whatever you want just so that he or she can hang out with you. Their on-ice product has improved substantially, as well; the Panthers won the Atlantic Division last season, before being unceremoniously booted from the playoffs by the New York Islanders.
The Panthers were evidently paying attention to the remainder of the postseason as, come the summer, they began to shape their team in the spirit of the Stanley Cup champion Pittsburgh Penguins and their obscenely good analytics (as per Corsica).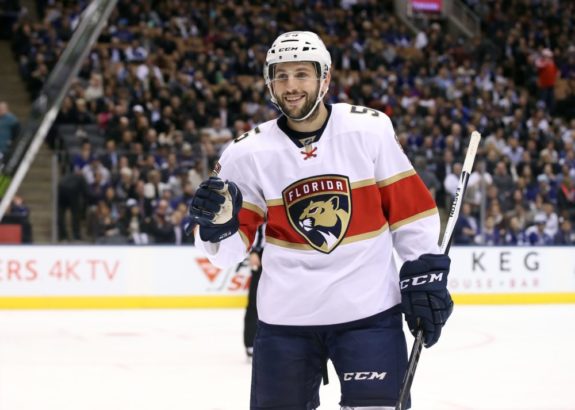 In accordance with the Penguins – and most contemporary advanced statistics — the Panthers emphasized speed and possession in their retooling (again, credit to Corsica). Quicker, puck-moving defencemen such as Jason Demers and Keith Yandle replaced traditionally equipped stalwarts like Erik Gudbranson and Dmitri Kulikov. Quicker, possession-heavy forwards like Colton Sceviour and Jonathan Marchessault replaced veterans such as Jiri Hudler and Teddy Purcell. And, as mentioned, head coach Gerard Gallant, whose philosophical differences with team leadership are well-publicized, was dismissed following a mediocre start.
The Human Touch
Clearly, the Panthers have wholeheartedly bought into using analytics to optimize their business. However, it seems that Panthers ownership has forgotten that they are, in fact, operating a hockey team. Hockey teams are made up of human beings. Snap judgments and valuing numbers above all else may indeed pay dividends in the virtual world of electronic trading. However, in the real world, there are a litany of other factors to consider.
Not that it ultimately matters in terms of decision, but safe to say FLA players largely disappointed/unhappy at Gallant being fired.

— Bob McKenzie (@TSNBobMcKenzie) November 28, 2016
How would any group of employees act with regards to the massive personnel turnover seen last summer, some of it completely unexpected? Even if they were fine with the moves, is it really reasonable to expect what is, essentially, a brand-new team to A) have chemistry instantly and B) to have chemistry at all? On top of that, the players were not overly impressed with Gallant's firing and are likely even less impressed with the front office's flip-flopping on Dale Tallon – and the constant tinkering with the chain of command, in general.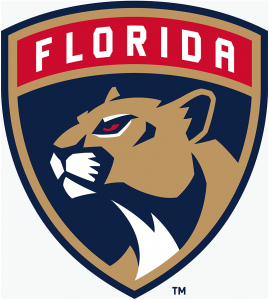 Hockey does not necessarily feature the deindividuation of the army. Military training involves breaking down the individual and building them back up as part of a larger force, while hockey players not only have complex personalities and personal relationships, but are, essentially, individual corporations that one must collaborate with – not dictate to – to have success.
Nor can hockey be accurately compared with high-frequency trading. HFT is an instantaneous, depersonalized approach to constructing a favourable financial portfolio. Hockey involves the consideration of human wants – safety, stability and security, for instance – and needs – such as patience and taking the time to develop assets.
Power Struggle
So just what are the modern Florida Panthers? A team with immense potential, but lacking in chemistry. A team with a proud new identity, but a fragile psyche. A team with a front office that is progressive yet unstable. A team with ownership that is committed but reactive.
Panthers ownership can't sign, trade, hire or fire their way out of this mess. The best course of action would be to leave the hockey to the professionals.