A series of consecutive successes. A run of good puck luck.
If the Florida Panthers are serious about making it into the Eastern Conference top eight, they will need to do something that they have only done once all season: win three games in a row. The Cats did it in late January/early February by beating the Boston Bruins in overtime and then taking down the Tampa Bay Lightning followed by the San Jose Sharks.
For a team that many hockey analysts say could make a deep run if they qualify for the playoffs, the ability to win three games in a row should be something they need to accomplish.
---
---
They will have an optimal chance to do it with a home game against the second-worst record in the league this Friday night when the Chicago Blackhawks visit Sunrise. So, you're telling me there's a chance???? Florida chased a Saturday night home win over the Pittsburgh Penguins down with a gutsy 2-1 victory versus the visiting Vegas Golden Knights on Tuesday. Sergei Bobrovsky should get a couple of free shots of his choice after stopping 31 of 32 from Vegas sticks.
Coach Paul Maurice may want to reference the Ottawa Senators to his current team before the puck drops on Friday. The Sens went into Chicago on a five-game heater this past Monday and left with a 5-0 loss. Not that the Panthers need more motivation as they sit four points behind the Pittsburgh Penguins for the last wild card spot in the East, and the Pens have one game in hand.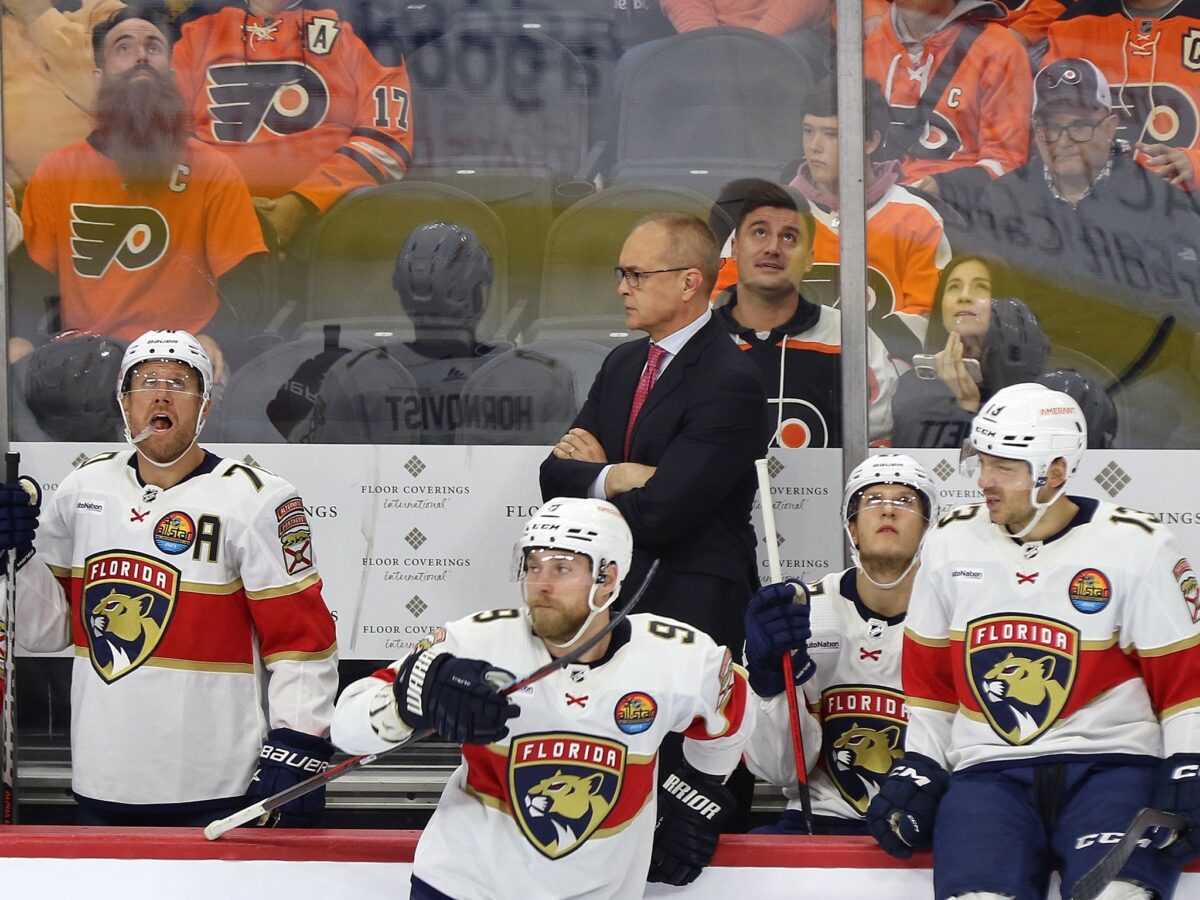 It's just that the game Friday night against a depleted Blackhawks team seems like the kind of contest that could be, well, an actual contest. With Maurice's former team, the Winnipeg Jets, coming into town on Saturday, this could be one of those nights that produces no points and gives the teams they are hunting another game in hand.
The Florida Panthers Need to Establish an Identity
Moreover, for the Panthers to notch W-W-W, they will need to do something else that they have not done in 2022-2023: cement their identity. This is a team that looks eerily similar to most of Maurice's other squads. This is the coach who once told the Toronto media – around the same time of the season when the Maple Leafs were not in a playoff spot – to calm down and have a cup of tea. Complacent. Inconsistent. Toronto did not qualify for the playoffs that season (or in either of Maurice's two campaigns with the Buds) and had plenty of tee time on their hands.
Like the Jets in the past few years, the Panthers get strong (yet streaky) goaltending and have a balanced lineup that rolls four lines, but they give up way too many odd-man rushes and display an inability to play a controlled game in all three zones. The Panthers have been plagued by that one neutral zone giveaway; that one juicy rebound; or that one bad penalty that leads to a go-ahead power-play goal.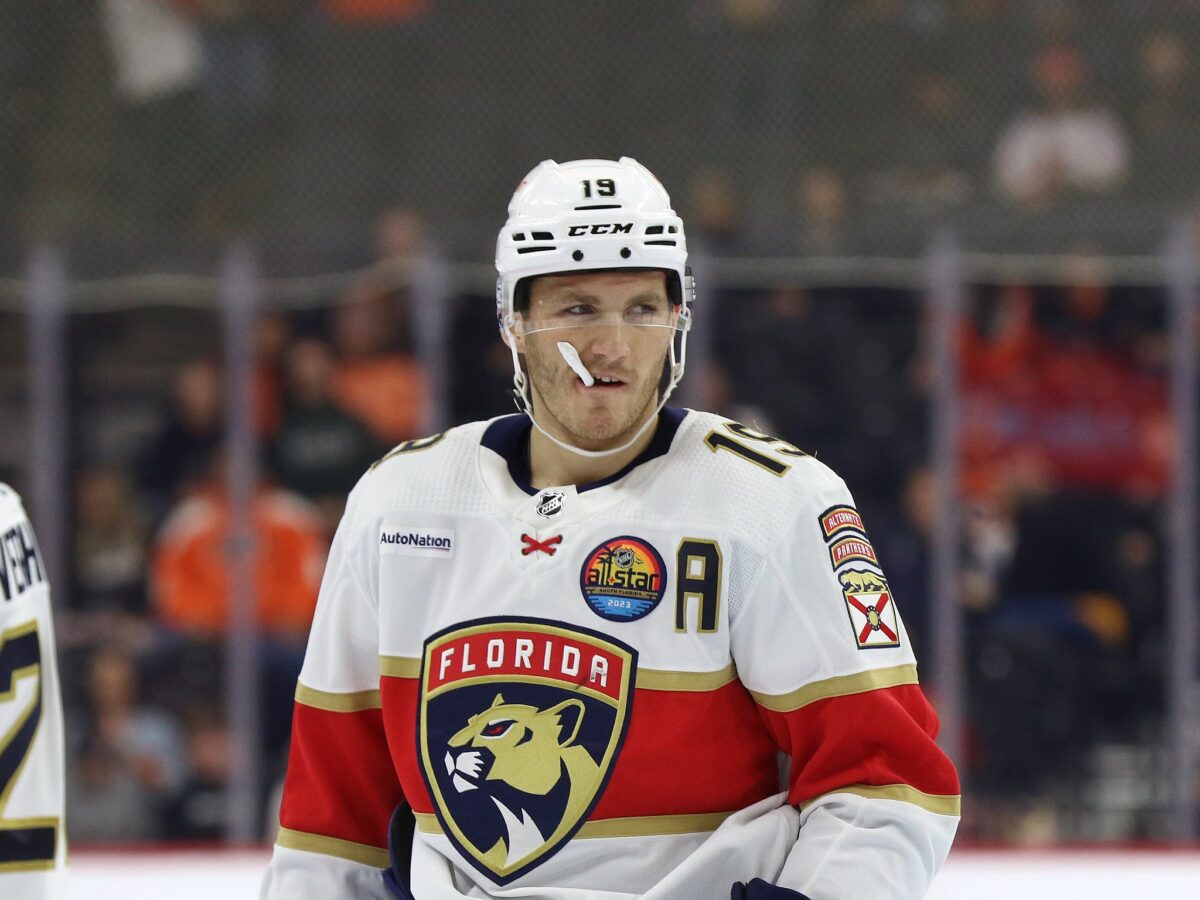 Last year's team got swept in the first round after breaking regular season scoring records, but the offense was their persona. What do the Cats do well this season? They made changes to address their defense, but, so far, the grit they desired by bringing in players like Matthew Tkachuk has not materialized into any semblance of a team with a distinct personality. There is nothing that this team does particularly well.
What Do the Panthers Do Well This Season?
The Panthers rank middle to last in the league in every important team statistic that matters come playoff time: power-play (15th), penalty kill (29th) and faceoff win (24th) percentages; goals against (23rd), team blocked shots (27th) and team hits (27th) per game. The combination of averaging the highest number of minutes in the penalty box per game with an atrocious penalty kill is like trying to put out a house fire with a bottle of whiskey. Also, the Cats have fired the most shots as a team this season and rank in the bottom third in shooting accuracy.
This team hasn't won three straight more than once and it is not hard to see why. The Panthers should be tough to play. Maybe the addition of Anthony Duclair off long-term injured reserve and the speed he brings will help bring more consistency to a team in need of a winning streak. But, until the Panthers develop a definite identity – fast dump and chase with an aggressive forecheck/hard on the puck/tenacious backcheck team that limits speed through the neutral zone or something (anything!) – they will find themselves sipping chamomile come mid-April.