The Toronto Maple Leafs have a salary cap problem. They need to sign RFAs Mitch Marner, Andreas Johnsson, and Kasperi Kapanen to new contracts, and they only have $14 million to do it. Since it's projected to take around $16 million to sign all three, general manager Kyle Dubas will need to make moves to make space. Coming into the off-season, the most likely trade options seemed like Nikita Zaitsev and Connor Brown.
Both would be tradeable and would free up a decent amount of cap space. However, the ideal option would be to trade Patrick Marleau and his $6.25-million contract. Unfortunately, since he has a no-move clause in his contract, trading him would require his consent. As a result, a Marleau trade seemed unlikely, but things have changed in the last week and a trade may now be an option.
Marleau's Arrival and Contract
When Marleau was signed prior to the 2017-18 season, it was an indication that the Maple Leafs were trying to win now, before their young players finished their entry-level contracts. However, when the deal was revealed to be three years in length, it was clear that the third year would be a problem. By the time the third year started, the Maple Leafs would need to have signed all of Auston Matthews, William Nylander, and Marner to their first big NHL contracts.
This meant that the window to win with Marleau was during the first two years of the contract. With those two years complete and nothing to show for it, the Maple Leafs management team needs to make space for their younger players. Marleau would be a great option to trade, but since Dubas would need his consent to trade him, it seemed unlikely that he was going anywhere. Luckily, it seems that Marleau may agree that it's time to move on from Toronto.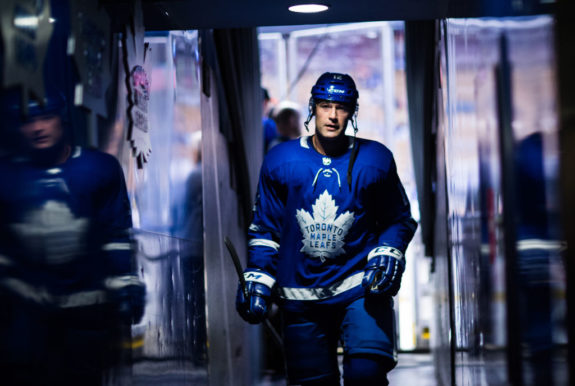 Reports started to come out last week that Marleau was working with management to see him traded to the Western Conference. Then, later in the week, it came out that he had put his house in Toronto up for sale. The reports state that the move to Toronto didn't go as smoothly for his family as he'd hope, and they are going to move back to San Jose. Marleau would like to stay as close to his family as possible, so he would like to be traded out west. Nick Kypreos reported that teams in the mix included the Arizona Coyotes, Colorado Avalanche, and Los Angeles Kings.
Marleau's Legacy in Toronto
If this comes to pass and Marleau is traded, what will his legacy be with the Maple Leafs? When he signed in Toronto, it was the biggest free agent signing by the team in more than a decade. It was a sign that the team was ready to be a contender. Unfortunately, they never even got through the first round, and the Marleau era will go down as a forgettable one.
He scored 43 goals and 84 points in 164 regular-season games and added an additional four goals and seven points in 14 playoff games. That's certainly solid production for a player nearing the age of 40, but ultimately with the team never getting passed the first round during his tenure, this will not be an era looked back upon fondly. It may not even be an era that's looked back on at all.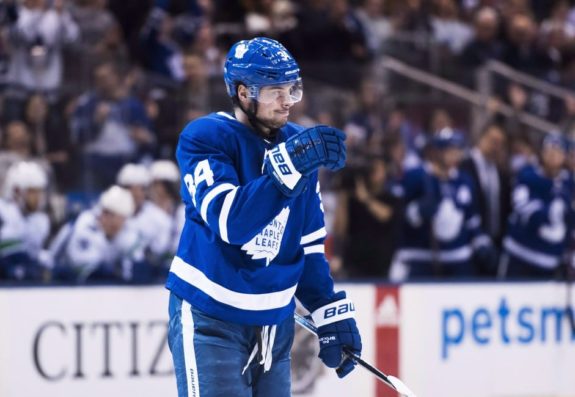 In terms of eras for the Maple Leafs, the time before Marleau will be looked back on as the rebuild that led to drafting Matthews. The time after will either be looked at as the time the young guns finally led the team to deep playoff runs, or as the time where they failed to get things done. Marleau was on the team for the period in between, a period that will be forgotten if the Maple Leafs see success in the coming years, and if they fail, it will just be the beginning of that failure. Sadly, Marleau's tenure with the Maple Leafs will be no more than a footnote in their history.