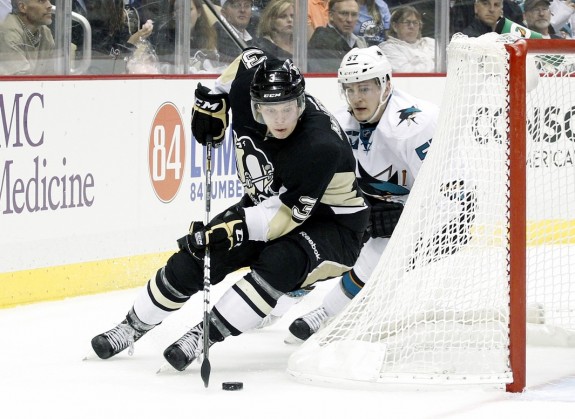 The Pittsburgh Penguins must bench Olli Maatta. He looks tired.  His play has suffered due to fatigue. Maatta isn't performing at a high level and he must regain top form. He'll be a vital part to the team's post-season run. With the Penguins one win away from clinching a playoff berth, now is the best time to make Maatta a healthy scratch.
Maatta played in 71 of the Penguins' 72 games this season. He participated in the Sochi Olympics for Team Finland, a team that played in the maximum number of games. In the past four seasons, Maatta hasn't played in more than 62 games. This 62-game mark was met last year when Maatta played for the London Knights and Team Finland in the World Junior Championship.
Through Maatta's first 57 games of the season, he was a +12. Since he's surpassed his typical game total of his past two junior seasons, his play has downgraded. Maatta is a -5 in his last 14 games. This includes being -2 in three games during this span, and -3 versus the Detroit Red Wings in a 5-4 over-time loss on March 20th.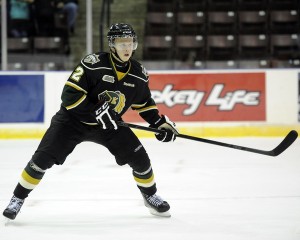 If Maatta's plus-minus rating isn't convincing enough that his play has suffered, he also hasn't played well with the puck. When Maatta's received opposing fore-checking pressure, he's too often given the puck away. Against the Phoenix Coyotes, Maatta was frustrated the entire night and lost at least four puck battles during the game. He also made a regrettable decision with the puck resulting in the Coyotes first goal.
When Maatta is without the puck and defending an opposing forward, he's also seen his fair share of problems. He was beaten by Ondrej Palat of the Tampa Bay Lightning when the Penguins were attempting to protect a one-goal lead last Saturday. The Penguins won the game in over-time, or this Maatta blunder might have cost the team a win.
This isn't to bash the Penguins' defensive phenom. In top form, Maatta is the Penguins' best all-around defenseman. He has an unteachable instinct. Maatta knows when to move up on an offensive rush and when to stay at home. He has a poise that no other defenseman possesses on the roster. Upon his return, poise is something that Kris Letang could learn from Maatta.
How Letang and Paul Martin perform upon their return remains in question. This uncertainty is why Maatta must be at his best if the Penguins want to succeed in the playoffs. The importance of Maatta cannot be underestimated even if Letang and Martin are back before the start of the playoffs.
The Penguins need as many defensemen in top form as they can find. With the team constantly talking about playing a playoff style, they haven't exactly put on a great defensive display of late. The Penguins have given up three goals or more in three of their last four games with Maatta in the line-up. That's why now is the right time to bench Maatta so he can rest and be at his best in the post-season.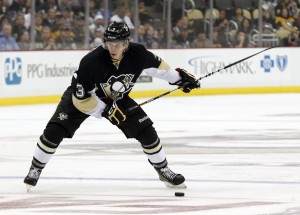 If Maatta plays like a ripe 19-year-old rookie, the Penguins' chances to win in the playoffs are slim. If Maatta is fresh and plays like a composed veteran like he has for the majority of the season, this dramatically improves the Penguins' post-season life. Making Maatta a healthy scratch for a game or two won't significantly hinder the Penguins' playoff seed. This is why the Penguins must bench Maatta.
Check out our partners at TiqIQ for the best deals on Pittsburgh Penguins tickets for all 2013-14 games.
Justin Glock has covered the Pittsburgh Penguins for The Hockey Writers since 2011. As a lead writer, his Penguins knowledge traces back over two decades. For any requests, please feel free to contact Justin via email: JGlock10@gmail.com.