The Pittsburgh Penguins and Edmonton Oilers are two teams to watch as we creep closer to the 2023 trade deadline on March 3. Both teams are expected to be active leading up to the deadline with a focus on doing whatever it takes to upgrade their rosters, while creating some more flexibility moving forward.
---
---
While it's not often you see two teams in the Stanley Cup Playoff picture making deals together, recently hockey insider Frank Seravalli linked the two clubs to a trade. Seravalli sees the Oilers looking to add a penalty killer and Penguins center Teddy Blueger being the potential trade chip involved.
Penguins Should Consider Moving Blueger
This trade could make sense from the Penguins perspective as they have recently given Jonathan Gruden and Ryan Poehling a look at fourth-line center. Pittsburgh doesn't have a ton of cap space to work with and moving out Blueger and his $2.2 million cap hit for the remainder of this season could provide the team with cap flexibility to upgrade on defense.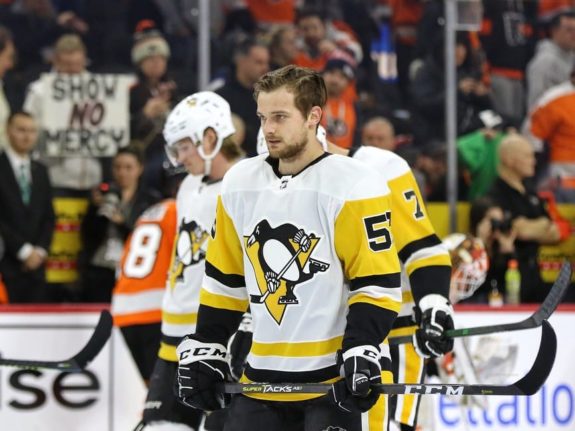 Blueger has appeared in 32 games this season and has only one goal. He's managed to chip in with six assists but considering the cap hit, the return on investment isn't necessarily adding up for the Penguins.
Blueger Should Be Moved for Future Asset
Penguins general manager (GM) Ron Hextall would be wise to trade Blueger for a third or fourth-round pick or a mid-level prospect. The Oilers have a few trade chips of their own, however most of their trade candidates are forwards and they too are also looking to add a defenseman.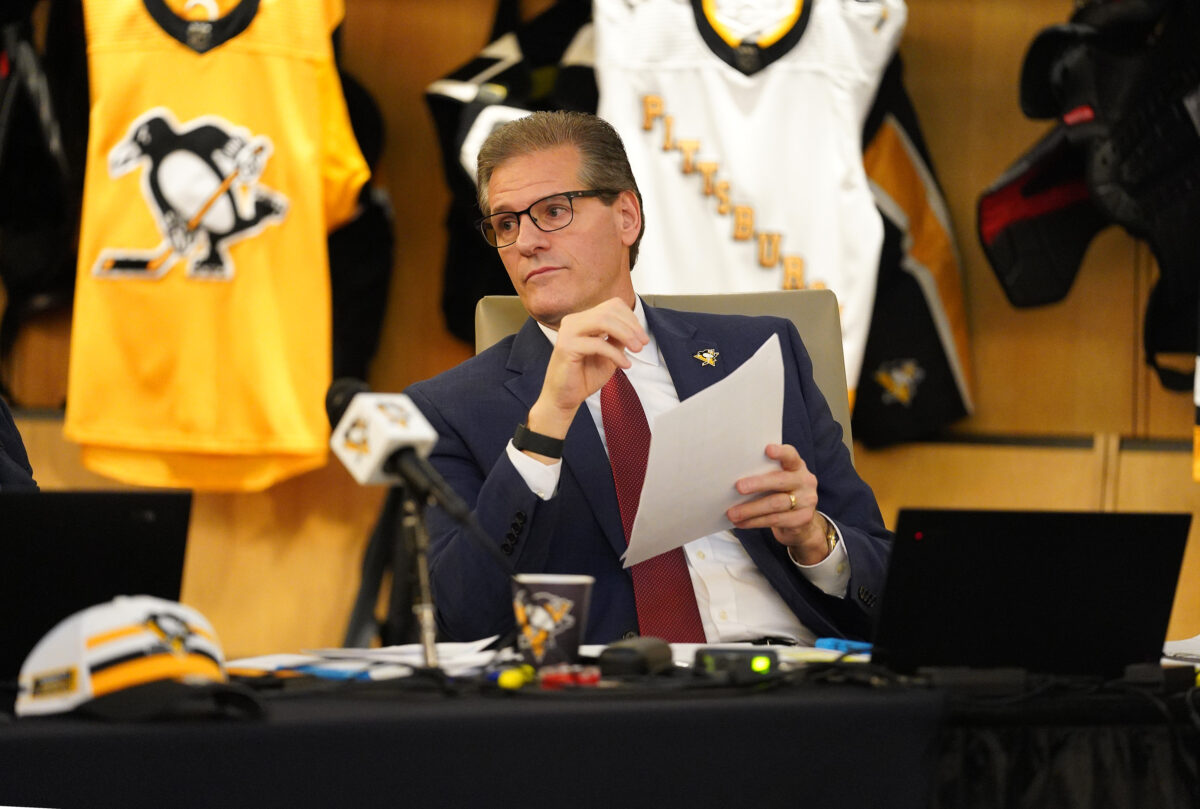 Pittsburgh would be wise to move Blueger out for either a draft pick or a prospect who is still a year or two away from NHL action and this would allow for them to totally rid of themselves of the $2.2 million cap hit. Adding this type of flexibility to the Penguins deadline financials is going to be key. Right now, Hextall is projected to have just over $500,000 in deadline cap space and frankly that's not going to cut it.
Penguins Having Troubles Moving Other Players
Over the past few weeks, it's believed the Penguins have been talking to other teams regarding both forward Kasperi Kapanen and defenseman Brian Dumoulin, but to this point no deal has been finalized. Kapanen has been in and out of the coach's dog house this season due to his inconsistent play, meanwhile Dumoulin has found himself all over the blue line depth chart as the veteran has slowed down a step this season.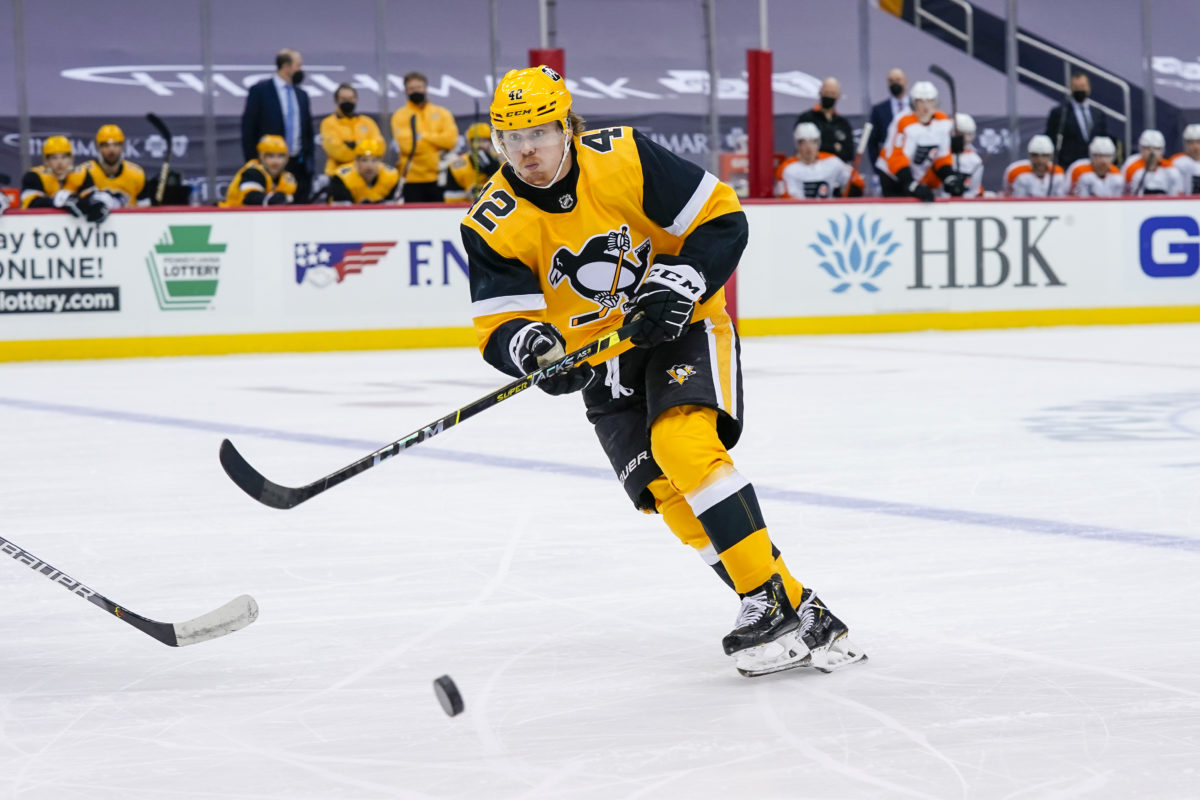 Money is the issue as Kapanen is due $3.2 million through next season and Dumoulin is due $4.1 million against the cap this season. Cap space is like found gold in the NHL and teams are reluctant to take on money, even with rumblings of the cap going up by almost $10 million over the course of the next few years.
Related: 3 Penguins Most Likely to Be Traded Ahead of 2023 Deadline
---
Latest News & Highlights
---
The Oilers have their own over-paid under-performing forward in Jesse Puljujarvi so there's definitely no interest there in Kapanen. Meanwhile, Dumoulin does hold a 10-team modified no-trade clause which complicates things slightly. So too does his $4.1 cap hit considering he's appeared in 47 games this season and has yet to score a goal.
If a trade does materialize between the Oilers and the Penguins, look for Blueger to be the player involved. He fits the bill of exactly what the Oilers need to help boost their bottom-six and penalty kill, meanwhile the Penguins aren't going to just give him away, even with a need for more cap flexibility. Keep an eye on both of these teams ahead of the trade deadline, as they're both looking to take care of business and could end up doing business together in the end.