Things are starting to look up for the Pittsburgh Penguins.
After a rough first week of the season, the Penguins have battled back to bring their record above .500 to 4-2-0, while aspects of their game that had fans concerned after the first week have sort of diminished.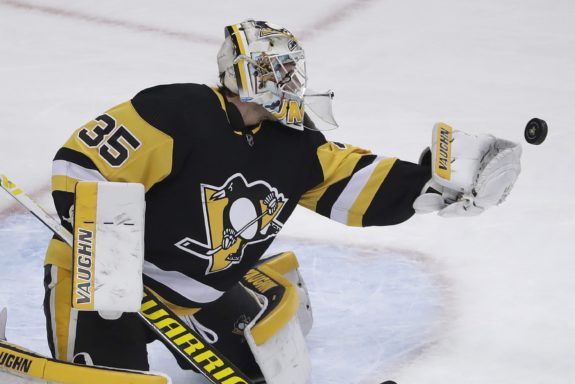 Goaltender Tristan Jarry has seemed to settle in a bit, and as the result of injuries, the defensive corps has been solidified. Here are the takeaways from the second week of the Penguins' season:
Joseph a Welcome Surprise
Concerning injuries, the Penguins have received some blessings. First and foremost, was defenseman Pierre-Olivier Joseph who was called up on Jan. 22.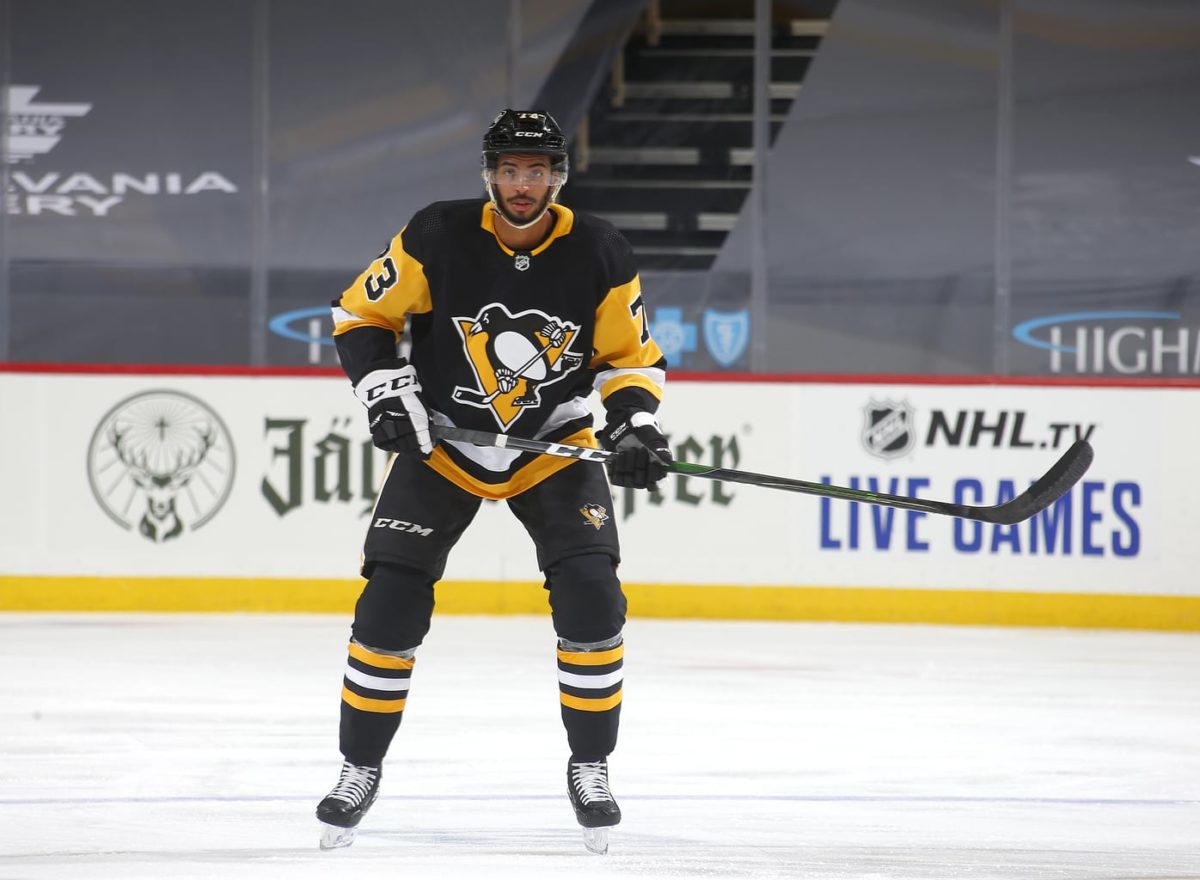 Joseph, who was a part of the trade that sent Phil Kessel to the Arizona Coyotes in 2019, didn't need long to make an impact in his NHL debut.
The big-bodied defenseman notched an assist on Teddy Blueger's game-tying goal in the third period of Friday's game against the New York Rangers. The Penguins won in a shootout 4-3. Joseph became the first Penguin to tally a point in his first NHL game since Derrick Pouliot in 2014.
Aside from the point, Joseph has shown great poise in his first two games and has helped solidify a defensive unit that has been hit hard by injuries, with, as of Sunday, defensemen Juuso Riikola, Marcus Pettersson, Mike Matheson and Zach Trotman all on the shelf.
First Line Needs a Mix Up
Adding Joseph wasn't the only positive for the Penguins as the result of an injury. On Sunday, Evan Rodrigues left the game after a collision with the Rangers' Filip Chytil in the second period, which forced Bryan Rust to be moved up to the top line with Sidney Crosby and Jake Guentzel.
Before Rodrigues' injury, the top line was not playing wellt. Besides tallying one point in six games, Rodrigues looked lost and outmatched by Crosby and Guentzel's skills. Rust made an immediate impact and the Penguins' top line was their best one on Sunday night.
Rust scored in the second period shortly after Rodrigues' injury to tie the game at 1-1 before Guentzel scored the go-ahead goal to make it 3-2.
There continue to be expectations that Kasperi Kapanen will move up to the top line, but Rust's early success might keep him on that line for the foreseeable future, especially if Rodrigues is out for an extended period of time.
Jarry Has Been Better
Jarry has had a rough start to the season. He gave up 9 goals on 33 shots in his first two starts before he was benched in favor of Casey DeSmith. Since then, Jarry has had a couple of solid outings, starting with a 31-save win against the Rangers on Friday and Sunday night's 24-save victory in the rematch.
Jarry, who has given up five goals in his last two starts, now looks calmer and more comfortable between the pipes, which is a welcome sight for Penguins fans.
Housekeeping
Guentzel notched his 100th career goal (in 249 games played) late in the third period on Sunday, becoming the 10th-fastest player in Penguins history to record 100 goals.
Rust is on a five-game point streak which has pushed his season total up to two goals and four assists.
So, maybe we can stop the early panic that ravaged the Penguins community after a rough start to the season. The Pens now sit in second place in the East Division with eight points, behind only the Washington Capitals' nine.
Pittsburgh has a two-game series against the Boston Bruins on Tuesday and Thursday this week.
---
---