The 2014-15 season ended with an abundance of disappointment and doubt regarding what was ahead for the Pittsburgh Penguins. After a four-month downward spiral that saw the Penguins suffer injury after injury en route to nearly missing a playoff berth, Pittsburgh was eliminated from post-season contention in five games. The offseason outlook and expectations for the 2015-16 season were grim, considering the Penguins were a team that was tight against the cap with a multitude of issues and key free agents. However, all of that seemed to change when Jim Rutherford found a way to acquire Phil Kessel and kicked off an eventful offseason that eventually made the Penguins' faithful think, maybe this won't be that bad.
Of course, along with the excitement of this offseason came an abundance of predictions about how individuals would fare with their new teammates. Some predicted that Pittsburgh could lead the way to the NHL boasting multiple 100-point scorers again with their new arsenal of offensive talent. Others took a more pessimistic approach, predicting that the Penguins would miss the playoffs due to their lack of NHL-caliber defensemen. Well, we've surpassed the two-month mark of the season and its safe to say that we can put a few of those offseason predictions to bed.
#1 Sidney Crosby Will Win the Art Ross Trophy
It was a perfect storm. Crosby was about to be paired up with one of the most dynamic snipers in the NHL. How could the best playmaker in the game not eclipse 100 points and return to the top of the league's scoring charts?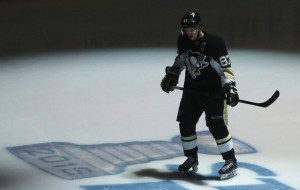 The truth is, Crosby is inexplicably off to the worst start of his career. Mike Johnston gave the Crosby/Kessel duo ten regular season games before pairing the sniper with Pittsburgh's other all-star center Evgeni Malkin. Since then, Kessel has played well and Crosby continues to struggle while the Penguins test a stable of wingers alongside him. Whether he's flanked by Patric Hornqvist, Chris Kunitz or Pascal Dupuis, Pittsburgh's captain can't seem to get rolling. Some blame Johnston's system for taking Crosby off the rush so often. But, Malkin is playing the same position in the same system and hasn't had issues producing as of late. There's also the fact that his line mates are dumping and chasing far too often, which means the puck isn't on Crosby's stick. That's a valid concern but at some point, it's up to Crosby to help resolve those issues with his colleagues. Communication goes a long way.
Whatever the reason for his sudden and drastic drop in scoring, we can safely say that Crosby won't come remotely close to most of the offseason predictions that many had for him. I won't rule out the fact that he can rebound but clawing his way to the top is simply too steep of a hill at this point.
#2 Chris Kunitz Will Have a Rebound Year
In 2013-14, Kunitz had a career year with 68 points (35 goals, 33 assists). He followed up that campaign by tallying 20 points in the first two months of 2014-15, only to hit an unforeseen drop in production that saw him record only 20 additional points through the final four months of last season. That had to be bad luck, right?
Analytics supported the fact that Kunitz could very well rebound and return to his scoring ways. Outside of a horrendous shooting percentage, Kunitz was still boasting top-notch possession numbers and scoring chances. He just couldn't finish. It was also reported that Kunitz suffered from an iron deficiency, which could have led to his issues since it had a direct impact on energy levels and conditioning. The 2015-16 season meant all of that was behind him. He has the proper medication to deal with his ailment and a low shooting percentage was sure to progress back to what we're used to seeing from the veteran winger. Except that it didn't and at this point, it's clear that Kunitz has hit a wall in his NHL career at age 36.
The Penguins have very few options with Kunitz, so it's likely they'll continue to move him around the lineup and hope to maximize anything he has left. He has been somewhat effective in a third-line checking role and seems to fit fairly well with Nick Bonino and Beau Bennett. But, a rebound year isn't in the cards for the former scoring winger.
#3 Phil Kessel Will Score 40+ Goals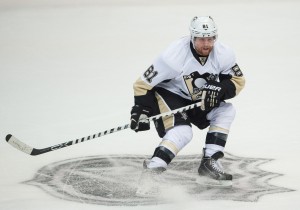 First, let me be clear that I'm thoroughly happy with what Kessel has brought to the Penguins. And, I do see improvements in his game as he forms a working relationship with Malkin. He's using his space much more efficiently and finding soft spots in the offensive zone. More than anything, I love the fact that he's looking to shoot when he has the puck on his stick, as that's something we haven't seen from many individuals that play alongside Malkin or Crosby.
However, he's currently on pace for 30 goals through an 82-game season, as he's averaging .38 goals-per-game. If the Penguins can find a long-term fix for their power play woes, he could see an uptick in production but I'm not at all confident in that happening. So, my assumption is that he'll finish just over the 30-goal mark when the season comes to a close.
While Kessel is likely to miss the 40-goal mark, there's no question he's still providing the Penguins with exactly what they wanted from him when acquiring him in July. He has also been much better in his own zone than most anticipated, given his reputation as a 'floater'. Despite not lighting up the score sheet at a rapid pace thus far, Kessel has been good in his short tenure with the Pittsburgh Penguins.