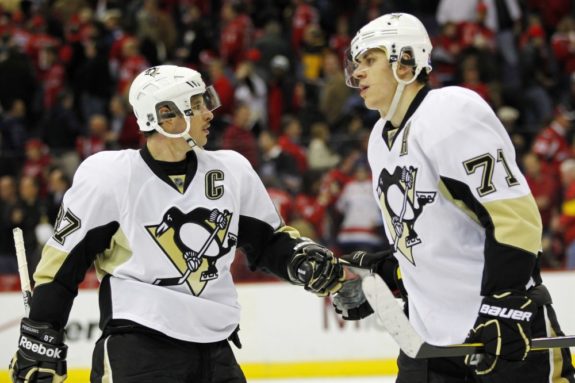 With rookie and training camp just around the corner, why not dive right into the 2013-2014 season. It will be no surprise to anyone that the Pittsburgh Penguins will be Stanley Cup favorites. They have two of the best players in the world with Sidney Crosby and Evgeni Malkin.
Despite their talented roster, the Pens have fallen short of their fans' expectations and their own over the past four seasons. They've made baby steps towards reaching the Stanley Cup Finals, but anything short of making the Finals doesn't cut it with this squad. Whether these expectations are fair or not, they won't change. This is one thing that we can all agree on.
I am going to take this one step further and make predictions for the Pens' team and players. I'm sure we may not agree on everything, but please feel free to voice your own opinion.
Predictions:
Sidney Crosby will lead the league in scoring and win the Art Ross Trophy. He will also be awarded the Hart Memorial Trophy after being snubbed a season ago.
Evgeni Malkin will be a small step below Crosby. Malkin will bounce back from a sub-par season a year ago. He will score 35 goals and be second behind Crosby in scoring. Malkin will lead the 2014 Sochi Winter Olympics in scoring.
James Neal will tally 40 goals on the nose. He scored 41 goals two seasons ago and was on pace for the same amount last year if not for the shortened season.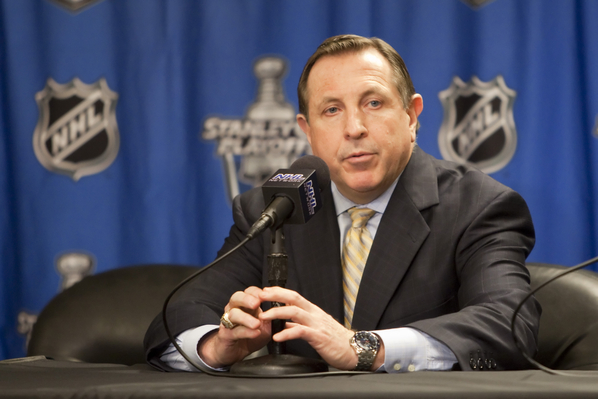 Jacques Martin will be a huge piece to the puzzle and significantly improve the Pens' defensive zone play. They will finish 5th in the league in goals against per game. Martin's presence will be irreplaceable come playoff time.
The addition of Rob Scuderi will solidify the Pens' defensive improvement. Scuderi will do wonders for Kris Letang.
Letang will lead NHL defenseman in scoring and win the Norris Trophy. Letang will continue to play the same free roaming style, but his defensive numbers will improve based on the fact that Scuderi will be his partner.
Marc-Andre Fleury will be flying out of the gates and have something to prove since he was not invited to join Team Canada. Fleury will win another 35+ games. He will surprise everyone and play spectacularly in the post-season. By Fleury working on the mental side of his game this off-season, this will do wonders for his play. The Pens will re-sign Fleury to a new contract.
The Penguins will hold the highest goals per game average by season's end.
Despite the loss of Matt Cooke, the Pens' penalty kill will improve from their 25th rank a year ago. That may not sound like much, but with the loss of Cooke one may think the PK would continue to struggle or even get worse this season. The Pens' coaching staff obsesses over their weak points from the previous seasons. The PK will be back in the top five by season's end.
Chris Kunitz and Pascal Dupuis will put up 40 goals between the two of them.
Matt Niskanen will not end the season in a Pens' jersey.
Beau Bennett will get another shot to see if he can mesh on Malkin and Neal's line. He still won't be the right fit. He and Kunitz will be seesawed between the first two lines all season long.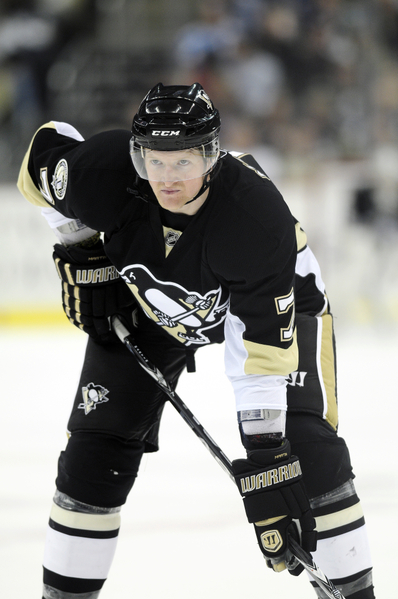 Paul Martin has a new found confidence and will have another great season as he did a year ago. He'll be right around the top ten in defensive scoring.
Ray Shero will make a deadline move to establish more grit. He'll seek a gritty forward and another shutdown defenseman. He will shy away from a so-called superstar like Jarome Iginla and bring in role players.
The Pens' will find themselves facing elimination in the playoffs. This will be the playoff year where they finally overcome the adversity and make a comeback in a playoff series.
The Pittsburgh Penguins will hoist their 4th Stanley Cup in franchise history.
Sidney Crosby will win the Conn Smythe Trophy.
Rob Scuderi will win his third Stanley Cup as a player.
Dan Bylsma will win a Stanley Cup ring and coach Team USA to a gold medal.
The NHL regular season schedule was released on Friday. Check out our partners at TiqIQ for the best deals on Pittsburgh Penguins tickets for all 2013-14 games.
Justin Glock has covered the Pittsburgh Penguins for The Hockey Writers since 2011. As a lead writer, his Penguins knowledge traces back over two decades. For any requests, please feel free to contact Justin via email: JGlock10@gmail.com.