A few weeks ago, the Bruins were riding high, winning seven out of eight and closing in on the seventh playoff spot in the Eastern Conference. They followed that up with six straight losses (three of which were in overtime/the shootout), causing them to fall out of a playoff spot. In addition to widespread panic, this led to fans calling for the job of the coach and the general manager.
This was not the first time this season that the duo of Claude Julien and Peter Chiarelli had come und­er fire. This time, however, the situation had grown dire, as the Bruins were on the outside looking in with less than ten games to play. For the time being, they no longer controlled their own destiny.
Fast forward one week, the Bruins are back in eighth place, three points ahead of the Ottawa Senators (though the Senators have a game in hand). Their seats are still hot, but a playoff berth could go a long way in buying Chiarelli and Julien another year, or more.
If they miss the playoffs, it goes without question that changes will be made. It seems more likely that the coach would get the ax, as this team, minus Jarome Iginla, won the President's Trophy last year. It is hard to pin that drop-off on the person responsible for putting together a winning roster.
Beyond the coach, missing the playoffs could result in a wide range of moves from a player personnel standpoint. The real question at that point would be whether or not Peter Chiarelli can convince ownership that this team is capable of winning again under a new coach.
If he doesn't believe that, missing the playoffs would be the perfect catalyst to move a major piece. Chiarelli isn't making decisions based on how the fan base will perceive t­­­hem, but it would have been a lot more difficult to justify trading a key member to the team that had just won the President's Trophy and got to Game 7 of the Eastern Conference Semi-Finals.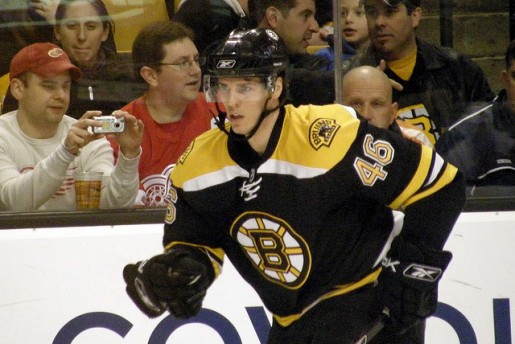 For example, had he traded David Krejci last summer, most fans would have been outraged. The real risk, however, would have been if they still missed the playoffs, that move would have been cited as the reason, and Chiarelli likely would have been fired. Not that anyone is clamoring for Krejci to be traded, but if the Bruins miss the playoffs, that move would be a little easier to understand as they look to reconstruct a championship caliber team.
On the flipside, if Chiarelli still believes this team can contend (under a new coach or not), the strategy moving forward would be quite different. It seems as though the departures (via free agency) of Daniel Paille and Gregory Campbell are foregone conclusions with the acquisition of Max Talbot and the progress of Brian Ferlin this season. That still leaves the futures of a number of players in question.
Free Agents
On July 1st, Dougie Hamilton, Ryan Spooner, and Brett Connolly will all become restricted free agents. Carl Soderberg, Adam McQuaid, Matt Bartkowski, and Niklas Svedberg will be unrestricted free agents.
Right off the bat, the smart money is on the Bruins retaining all of their restricted free agents. Hamilton is already a top pairing defenseman, and with Chara's career winding down, Boston cannot afford to lose him. Ryan Spooner's future in Boston appeared to be in doubt early on this year, but when David Krejci got hurt, Spooner emerged as an offensive threat the Bruins so desperately needed. There's no way the Bruins let him walk this summer. It's hard to envision a scenario where Peter Chiarelli would give up multiple second round draft picks, only to let Brett Connolly walk a few months later. The only way he leaves, in my opinion, would be if someone signed him to an offer sheet and the Bruins recouped the picks they gave up for him (or a first and a third round pick).
While the restricted free agents were pretty open and shut, the unrestricted free agents are far more difficult to gauge. Upfront, it seems likely that the Bruins will do everything they can to retain Carl Soderberg. Although he has struggled majorly through the middle of this season, he was the driving force of Boston's offense in the early stages and has strong chemistry with Loui Eriksson. If they can re-sign him for reasonable money, this is a no-brainer.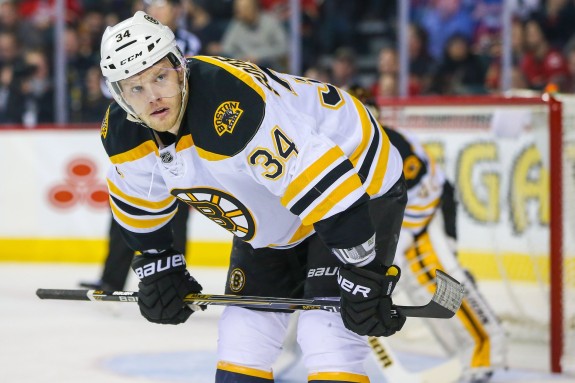 On defense, Adam McQuaid would be priority number one. However, his role in Boston is heavily dependent on what other moves the Bruins make this summer. McQuaid has stepped up in the absence of Zdeno Chara and, more recently, Dougie Hamilton, proving to be an extremely valuable defensive defenseman on a defense-first team. McQuaid's status could hinge on whether or not the Bruins move one of the defensemen that is already under contract. The Bruins also have a cheaper alternative to McQuaid in Kevan Miller, so if they are tight for cash, McQuaid might, big emphasis on might, be expendable.
Matt Bartkowski's situation will be very interesting. Bartkowski would be one of the best options for a seventh defenseman, but in an attempt to secure a starting role, he may look for a change of scenery. The problem for Bartkowski is that he may have played himself out of that opportunity this season. He would certainly not be an expensive sign, but it might be time to part ways and let Bartkowski ply his trade elsewhere.
In net, Niklas Svedberg might also be on his way out. Perhaps the greatest strength of the Boston's front office is identifying goaltenders. Peter Chiarelli can't claim ownership for bringing Tim Thomas to Boston, but that doesn't change the fact that every goalie he has brought in has been excellent. Manny Fernandez (when healthy), Alex Auld, Tuukka Rask, Anton Khudobin, Chad Johnson, and, now, Niklas Svedberg. That is precisely the problem for Svedberg. Another team will likely offer him more money than the Bruins are willing to commit to Rask's backup, especially with Malcolm Subban waiting in the wings. If he is willing to settle for a reduced role on a cheap salary going forward, of course the Bruins would look to bring him back, but it is more than likely that Svedberg, like his predecessors, is one and done in Boston.
Roster Players
While Boston's cap issues are not quite as severe as they were last summer, it is still likely that the Bruins will explore deals to clear cap space. Based on their contracts, there are a few players that fit the bill.
The first player that comes to mind is Dennis Seidenberg. He is signed through the 2017-2018 season with an annual cap hit of $4 million. The contract is not a monstrosity by any means, but it is definitely a contract that the team could look to proactively get off the books. Seidenberg is having a down year, which could result in the team selling low. However, Seidenberg is also 33, coming off a serious knee injury, having logged top pairing minutes for the last 3 seasons in Boston. Chiarelli might put his faith in the player rebounding, but it wouldn't be all that surprising to see him on the trading block this summer.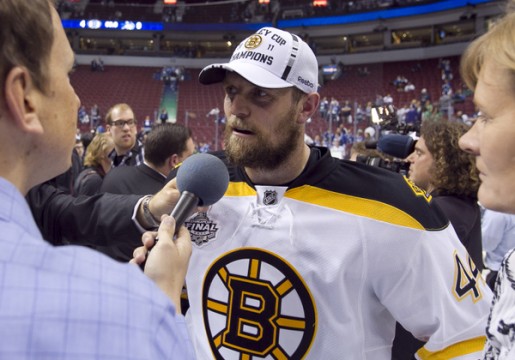 The next player the Bruins might shop would be Chris Kelly. His presence in the locker room and his strong defensive game (especially on the penalty kill) appear to be ultra-valuable to the Bruins front office and coaching staff. Even though that may be the case, it is difficult to see how that equates to $3 million per year in cap space. If the Bruins do keep Soderberg, Connolly, and Spooner, it's tough to see how Kelly is one of your top ten forwards, let alone top nine. Allotting that much cap space to a fourth line player is not a great use of resources, although it does create championship caliber forward depth. It's unclear whether Chiarelli could get much of a return for him, but based on the decision to not utilize the club's two amnesty buyouts, he certainly won't give Chris Kelly away.
Call-Ups
Another option the Bruins have, with regards to creating cap space, would be to bring up some of their top prospects from Providence. This could be particularly useful in the cases of Alexander Khokhlachev, Joe Morrow, and Zach Trotman. Each player had a brief stint in the NHL this season, but bigger things could be on the horizon.
Morrow could slot in as a replacement for a departing defenseman, whether that is Matt Bartkowski, Adam McQuaid, or anyone else. Morrow has the upside of a top four defenseman, and, more importantly, will still be on his entry level contract next season. The inexperience on defense has not done wonders for the Bruins this season, but Morrow could step up and provide Boston with excellent value.
Trotman is currently playing in Boston, called up to fill the void left when Dougie Hamilton got injured. It's tough to say whether he was called up first because he is the clear cut better option than Morrow or because his cap hit is more favorable at just $625,000 per year. That's not to say he's not deserving as he has earned his share of recognition in Providence, but rather that a team that was really hamstrung by cap overages last year, might find extra value in Trotman's reduced salary. If the Bruins let McQuaid and Bartkowski walk, Trotman and Morrow could step in, although it is more likely that the two prospects are battling for one position.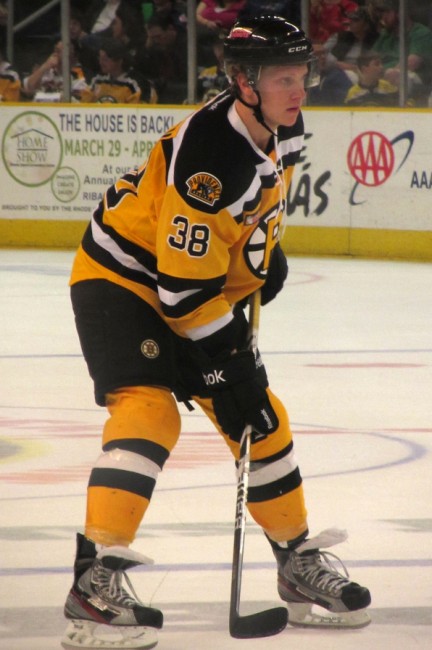 Alexander Khokhlachev is the Bruins top forward prospect remaining in Providence. Khokhlachev is leading the Baby B's in points for the second season in a row. Khokhlachev got a brief call-up this season, featuring in three games, and while he didn't registered any points, he scored the game winning goal in his one shootout attempt. Although they play drastically different styles of hockey, Khokhlachev could step into the lineup if Chris Kelly is moved. He has had the most success playing center, but another attempt at playing wing isn't totally out of the question. It is more likely that Khokhlachev is traded in a deal to acquire a younger, cost controlled player that better fits a need or he takes the spot of a previously unidentified (in this piece) player that gets dealt.
No matter what happens, changes are coming this summer. These last six games will be critical. They will not only determine Boston's playoff fate, but they will influence how the Bruins proceed this summer.
Now it's your turn. Will the Bruins make the playoffs? Will there be major changes to management and/or the roster? Let me know what you think in the comments below or on twitter.