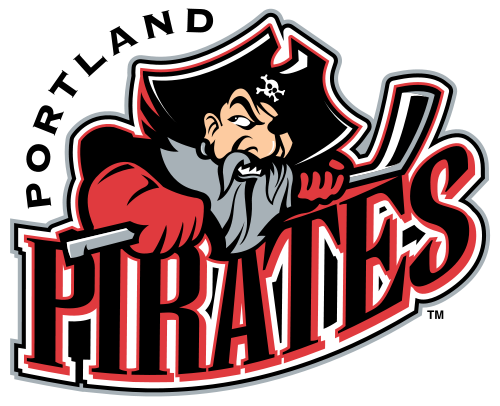 SPRINGFIELD – The past couple of weeks have been tough for the Portland Pirates (16-16-2-7), who snapped out of a six game losing streak with a 4-3 shootout win over the Springfield Falcons (28-10-1-4), ranked second in the Eastern Conference and first in the Northeast Division, on Sunday at the MassMutual Center.
Congratulations to the @PortlandPirates on breaking their streak with the shootout victory!!!

— Womens Sled Hockey (@USWomenSledHcky) January 27, 2014
Five of the six goals scored in regulation were scored in the first period of play, and the Falcons were the first to get on the board at 1:26 with a goal from left winger Sean Collins, assisted by Jonathan Marchessault and Tim Erixon. The Pirates tied it up less than three minutes later at 4:04 when Andy Miele was able to get one past Springfield goaltender Jeremy Smith, with assists from Chris Brown and Chris Summers. Brown was able to strike at 7:02, again assisted by Chris Summers, to give Portland the lead 2-1 until Michael Chaput scored for the Falcons 26 seconds later, tying the game 2-2. Springfield took the lead to end the first 3-2 with a power pay goal from Jack Skille, assisted by Andrew Joudrey and captain Ryan Craig at 17:30.
The Pirates tied up the game in the second period with Chris Brown's second goal of the night, a power play goal, at 11:36, assisted by Daine Todd and Brandon Gormley.
The third period was scoreless.
The Falcons and the Pirates headed into overtime tied at 3-3, but when neither sides were able to score in the sudden death round, it came down to a shootout that went five rounds. Tobias Rieder and Andy Miele were able to score for Portland, but Jack Skille was the only one to score for Springfield, giving the Pirates the 4-3 victory to end their six game losing streak.
Check out the highlights below…
Up next, the Pirates face the IceCaps in Lewiston on Friday, hoping to redeem themselves from their two road losses against them at the beginning of January.
Portland, Maine native. Bruins contributor for The Hockey Writers and Pittsburgh Penguins and AHL writer for Puck Rant. Follow me on Twitter and Instagram for more hockey-related posts! @smithwhitney