Welcome to the Nashville Predators 2022-23 report card series. In this series, we at The Hockey Writers look back at each Predators player from the past season, break down how their campaign went, and assign a letter grade reflective of their overall performance. This edition will focus on defenseman Jérémy Lauzon.
Lauzon's First Full Season
The Predators acquired Lauzon from the Seattle Kraken for a second-round pick in the 2022 NHL Entry Draft ahead of the 2022 NHL Trade Deadline; the Kraken chose forward Jani Nyman with the selection. In the 2022 offseason, he signed a four-year, $8 million extension. The 2022-23 season was his first full season in a Predators uniform. In it, he set career highs and lows in different statistical categories, showing promise and worry.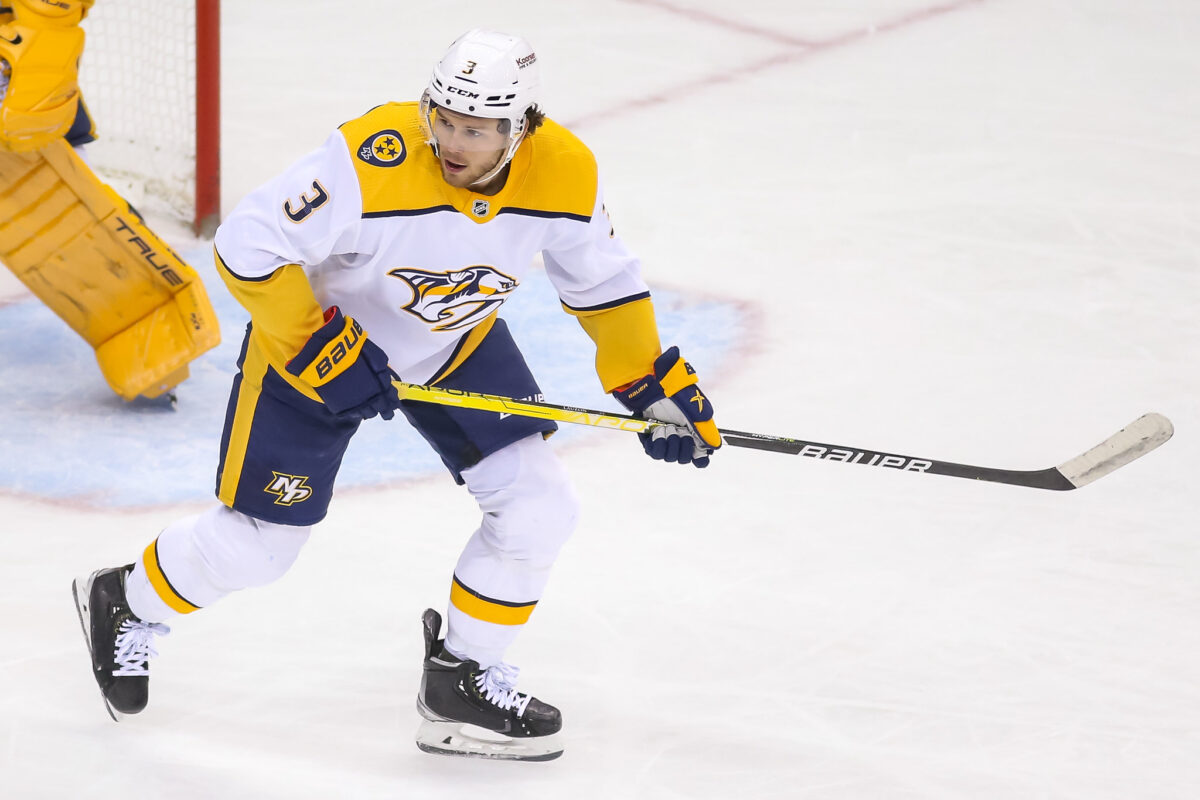 Lauzon brings a physical game to the ice. His 250 hits last season were the highest of his career and ninth in the NHL despite only playing 67 games. His physicality is precisely why the Predators traded for him as they love punishing defensemen. Despite his offensive and defensive play being nothing to write home about, he came as advertised. He played the fourth-most minutes on the penalty kill and hit everything that moved.
---
Latest News & Highlights
---
Lauzon had a career-high in goals (three), assists (nine), points (12), games played (67), and hits (250). Last season showed offensive improvement from Lauzon, who is still relatively young at 26. However, the fun and nostalgia he brings of old-time hockey is not without some negatives.
Related: Nashville Predators 2022-23 Player Grades: Luke Evangelista
Lauzon had a career-worst 40 percent Corsi For, 19 defensive zone giveaways, had 3.9 expected goals against per 60, and was overall a sub-par defender for most of the season. He did miss some time with injury, but when he wasn't hitting an opposing player, he was often on the ice for a goal against. In an isolated role, he can prove effective but ask too much of him, and his defensive deficiencies flare up.
Lauzon's Future With The Predators
Lauzon is making $2 million against the cap through the 2025-26 season. With three years remaining and a substantial cap hit for a bottom-pairing defenseman, you would assume he projects to be a mainstay on the Predators' defense corps. You'd be wrong. Roman Josi, Ryan McDonagh, Tyson Barrie, Luke Schenn, Alexandre Carrier, and Dante Fabbro place higher than him on the depth chart. He is the cheapest among all these names. Granted, he is their third-best left-handed defenseman; however, it's hard to imagine scratching Fabbro or Carrier and further stifling their development to have Lauzon in the lineup. Something has to give.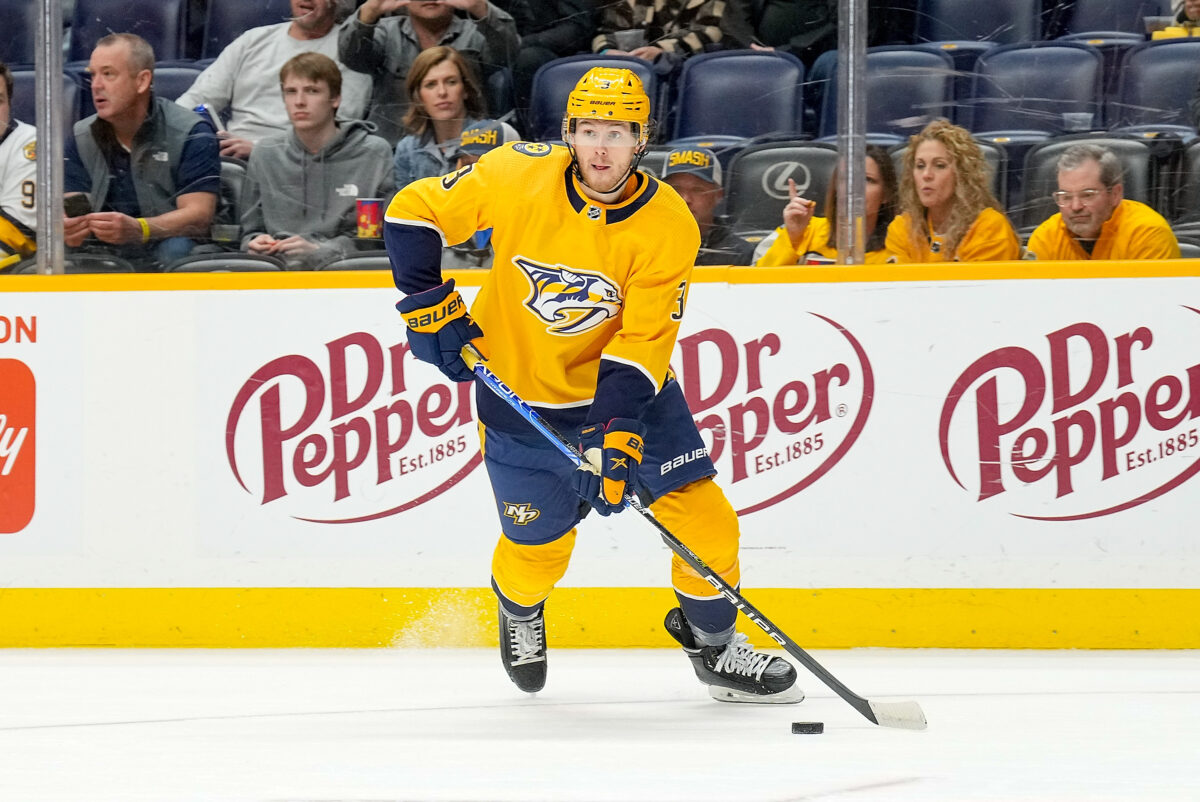 The Predators dealt with many injuries during the 2022-23 season, and NHL calibre defensemen missing significant time makes it hard to compete for the playoffs. Lauzon provides quality depth and can be a decent, gritty third-pairing defenseman. He can likely be traded at $2 million per season if the Predators can't offer him consistent ice time. 
Lauzon's ice time will largely depend on whether the Predators need physicality and a left-handed presence in their lineup against certain opponents. They have the cap space to have an expensive seventh defenseman, even if it is a poor allocation of money. I'd expect Lauzon to play around 50 games this upcoming season, barring any injuries. A pairing of Schenn, the NHL leader in hits for the 2022-23 season, and Lauzon, ninth in the category, would be painful to play against. The pairing would be slow, offensively ineffective, and sometimes hard to watch, but the hard-hitting combination would be nostalgic for old-time hockey lovers.
Final Grade For Jérémy Lauzon: C-
For all the good Lauzon brought, there was a lot of bad. His hitting prowess is something to marvel at, as it genuinely takes talent to amass 250 hits in 67 games. His contributions to the penalty kill show the trust of his coaches. Despite this, his bad defensive numbers reduce him to nothing more than a serviceable depth defenseman with a knack for hitting. A 'C-' feels right for Lauzon. He did almost everything asked of him, and fit the culture well, but certain aspects of his game weighed him down to a below-average grade.
Advanced stats were taken from Money Puck