Game 2 between the Nashville Predators and Colorado Avalanche was thrilling. There were huge hits, breakaway goals, and a daring late-game comeback. What's most interesting though, is that very little of the exciting events came at five on five. Rather, four on four and special teams dominated the day as referees were determined to dispel the notion that obvious penalties get ignored in the playoffs.
Besides special teams, defenses were sharp and both offenses looked sloppy. Offensive zone entries wholly relied on incredible individual efforts as passes were rarely tape to tape and both offenses looked scared of getting hit. It makes sense though when guys like Nikita Zadorov and Mattias Ekholm are patrolling the blue line and looking for any excuse to paste a guy to the boards.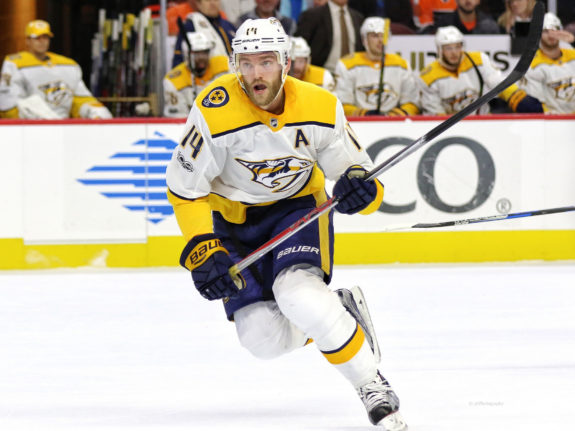 Saturday afternoon was one of the few times when even strength and power play situations tell a better story of the game than five-on-five. With that in mind, let's take a look at each club's special team performance.
The Nathan MacKinnon Show
Through Nathan Mackinnon, all things are possible. The only time the Avalanche can hang with the Predators is when he's on the ice, which is seemingly growing game by game. His lethality on offense is as potent as ever, as he has three points in two games. Two of those points came in Game 2, and both were primary.
The Avalanche were great at four-on-four. Their offense was incredible, as they produced five of their seven total high danger chances at even strength. That resulted in three goals and over four minutes of sustained offensive zone possession. It wasn't just MacKinnon though, as depth scoring stepped up. J.T. Compher and Sven Andrighetto were great possession players and won the high danger chance battle. They harassed and badgered the Predators' second and third lines for the majority of the game, which could prove problematic in away game situations.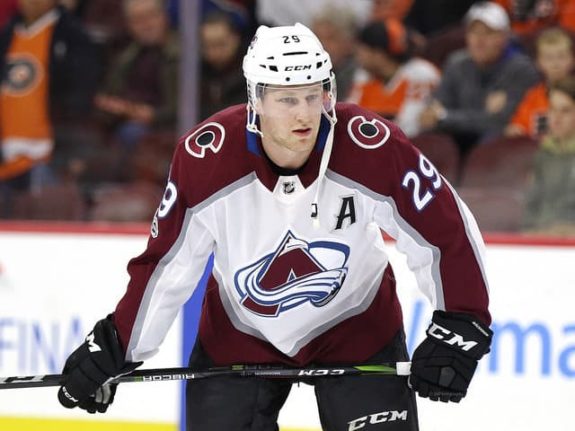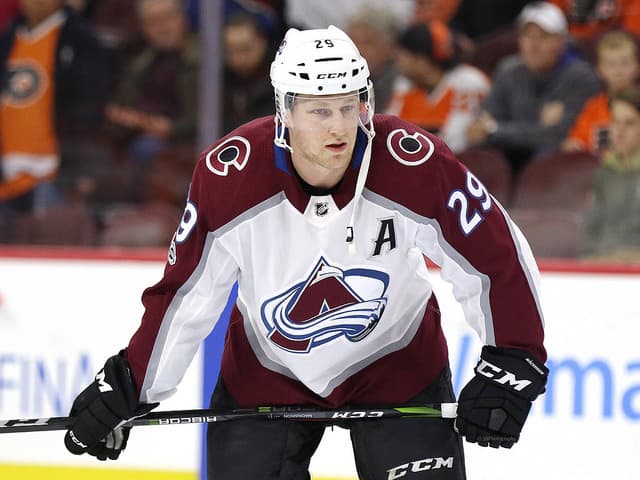 Power play situations didn't fare well for the Avalanche, although they did score one goal. Still though, one goal off of five opportunities is too low if you want to win. Power plays rarely come around in the playoffs, and failing to produce can sink a team. Their lack of goals comes from their inability to penetrate the slot. They only produced two high danger chances with the man advantage, as the Predators' power play kept them to the perimeter. So while the Avalanche had plenty of opportunities, they squandered most of them.
The Avalanche did a good job of keeping possession and scoring chances tight at even strength and five-on-five, but their inability to capitalize on the power play sunk them. Bridgestone Arena is one of the toughest arenas to play in, so maybe some home cooking might be what the Avalanche need.
P.K. Subban Shines
For as good as the Avalanche were at four-on-four, the Predators were always a step or two better. P.K. Subban led the way with the incredible possession numbers and a great goal differential. In even strength situations, Subban was on the ice for four goals scored, and one against. He had a direct hand in two goals for with two assists, one primary and one secondary. Subban is in a much different role than last playoffs, as he's being deployed in an offensive manner more and more. He's not disappointing so far, as he has two points in two games.
Like Subban, the Predators were excellent in even strength scenarios. They produced four high danger chances and better yet, four goals. Two goals came from those high danger chances, as the Predators made the most of their limited offensive opportunities. That's the best part about having so many offensive weapons, you don't need as many chances to score.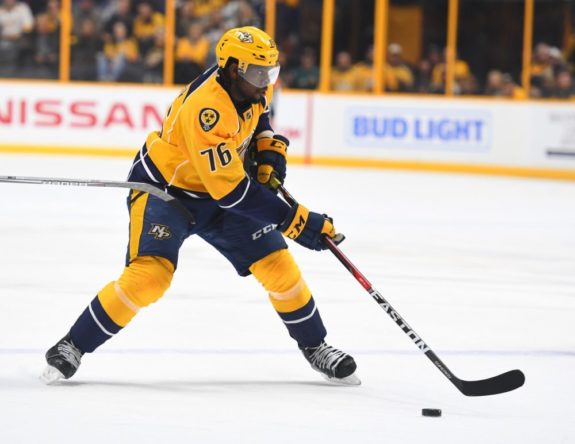 The power play looked better than it has all season, but still had tons of problems. They failed to get to the slot, and the one goal they did score was a lucky shot that bounced off of a foot. Zone entries were better, but the Avalanche seemed content to allow zone entries over odd-man rushes. The power play did a great job of controlling the puck though, so there were positives.
Overall, the Predators were the better team at five-on-five, as well as special teams. I'm not sure this will be a sustainable way to victory going forward though.
Will This Trend Continue?
It's tough to say, but who knows at this point. Referees tend to swallow their whistles more as the playoffs progress, but the Predators are legendarily undisciplined as they took the most penalties this season. If I had to put money down, I'd say the refs are going to let them play more often than calling a penalty, as is tradition. Other changes will need to be made for the Predators to take this series in four games, but special teams may not be one of them.