In Wednesday night's game against the Chicago Blackhawks. Matt Duchene netted the only score in the shootout to win the game for the Nashville Predators. For Duchene, that wasn't the only special part about the game as it was also his 800th career regular-season NHL appearance. He is also nearing the 600 career points milestone, and with 592 total, by March it is likely that the latest scoring milestone is in the rearview mirror as well.
None of that likely matters a lot to Duchene, though, who joined the Predators partially due to a love of music and the Nashville atmosphere, but mainly in an effort to see some post-season success. (from 'New season music to Nashville Predators center Matt Duchene's ears,' Tennessean, 01/25/2021) Duchene has scored well in his brief post-season appearances, however he has never made it past the second round, and has played a measly 22 career postseason games.
The Winding Road of Duchene's Career
Duchene was drafted third overall in 2009, and there was some talk leading up to the draft that Duchene may a better selection than John Tavares. That hasn't proven to be the case, but it does hint that he may have just never been fully developed to his ultimate ceiling. In Duchene's early years with the Colorado Avalanche, he soaked up as much power-play time as he could while also getting the odd chance shorthanded. He struggled in the faceoff circle in his first season to the tune of a 44% win rate, but it seems as though he took that to heart and has never had a season under 50% at the dot since (he topped out at 63% in his last full year in Colorado!).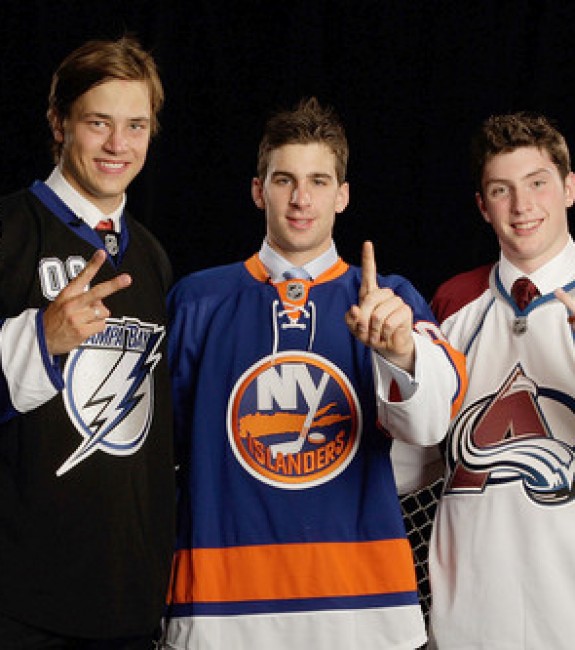 Duchene's only two coaches during his time in Colorado were both rookie bench bosses, with both Joe Sacco and Patrick Roy making their coaching debuts during Duchene's years with the Avalanche. In 2013-14, Roy's initial year with the team, Duchene put up his best statistical season. Unfortunately, Duchene's numbers fell for a few years after that, and eventually, the competitive Duchene got tired of the lack of playoff exposure, asking his idol and general manager Joe Sakic for a trade.
Related: Matt Duchene Trade Analyzed
Duchene seemed to get lost with the Ottawa Senators and took a while to find his offensive game as he notched only five points in his first 24 games. Once he got going though, he really sorted things out and racked up 102 points in the next 94 games to close out his career with the Senators. Again, Duchene was traded in order to search for playoff success, and with the Columbus Blue Jackets, he made it out of the first round for the first time in his career. The stay in Columbus didn't last long though, and Duchene left via free agency.
The Future in Nashville
Duchene is now in Year 2 of his seven-year, $56 million deal that will keep him in Nashville until the summer of 2026, and by that time he should be closing in on 1,200 career games at the age of 35.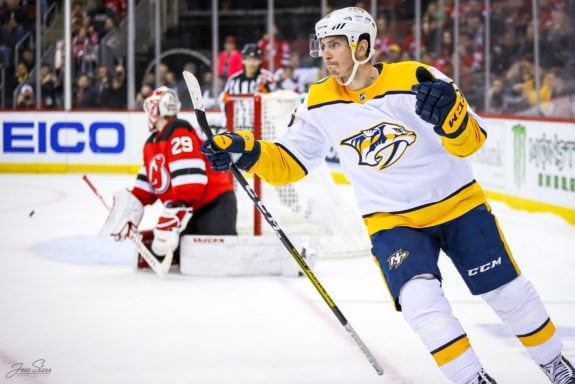 It is well-documented that Duchene's first year in Nashville did not go exactly as planned. It was a disappointing year for the team, and Duchene struggled to produce much offence for a club in desperate need of goal scoring. Duchene's shooting percentage was actually the lowest of his career (9.5%), and the only time in his 11-year career that it has dipped below 10%. He was also shooting less volume than his standard, though that can be attributed to a lower average ice time in Nashville.
Related: Evaluating Matt Duchene's First Season in Nashville
Through his first seven games, despite only notching three assists, there are some positive signs pointing to a surge in Duchene's output. Though his minutes are still lower, Duchene is seeing an increase in power-play time and is shooting the puck at the highest rate in the last five years. His shooting percentage will see some positive regression, and a large increase in offensive zone starts (up to 75% thus far) is encouraging to see as well. He took a little while to get going in Ottawa, and typically posts better results in the second half of a season. That 600-point milestone is coming, and it may even be sooner than we think – my bet is that he does it before Valentine's Day.
---
---
I'm a 26 year old hockey fanatic who grew up in Toronto but fell in love with the Predators watching Kimmo Timonen and Paul Kariya. I now cover the Predators for the Hockey Writers. With an engineering background I also have an affinity towards all things related to numbers and the salary cap, and publish some fantasy hockey content at DobberHockey.