Besides Rick Nash, who is pondering retirement, it's pretty slim pickings among the remaining free agents.
A bunch of veterans past their prime and a fair amount of former prospects who haven't panned out to date.
Add them up and there are approximately 100 players still available who could compete for NHL ice-time this season, but the majority of them will be doing so on training-camp tryouts.
Yes, PTOs — professional tryouts.
Now that we're into the back half of August, those announcements should start coming fast and furious.
The end of July is typically a quiet time, as general managers are busy holding down hammocks at their summer cottages, but this is the perfect time to put out some PTO predictions.
I tried my hand at this exercise last year, predicting 62 PTOs — two per team — without much luck, only getting Jaromir Jagr to Calgary (signed), Cody Franson to Chicago (PTO, then signed) and Spencer Abbott to Anaheim (AHL San Diego, then Switzerland).
Undeterred by those awful results, and perhaps a bit bored during these dog days of summer, I've decided to throw some more PTO darts.
This really is a guessing game, without any sort of insider info, so don't take these predictions to your local bookie.
So far, the only known PTO commitments are Simon Despres, with his hometown Montreal Canadiens, and Mark Letestu, with the Florida Panthers.
Despres, a former top-four defenceman and first-round pick from 2009, is returning from the KHL in hopes of cracking the Habs' blue line, while Letestu is a veteran fourth-line centre who split last season between Edmonton and Columbus.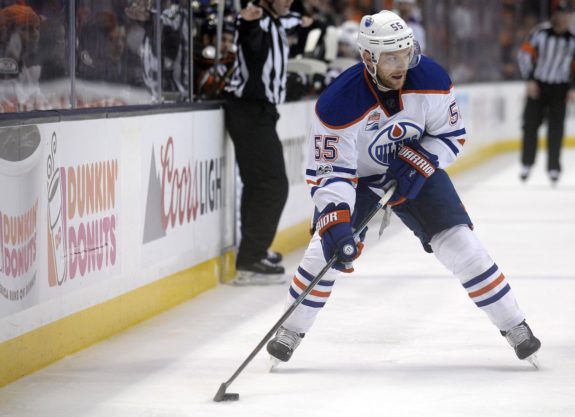 Letestu landing with Florida speaks to the randomness of these PTOs since the Panthers are one of the last teams I would have guessed for him. Nonetheless, that's half the fun here — attempting to get lucky a time or two. Or hopefully more than three to top last year's total.
Nash, a proven top-six winger, won't appear on this list since he obviously wouldn't have to audition for a contract and will still be able to pick his spot from several potential suitors if he decides to return rather than retire from post-concussion symptoms.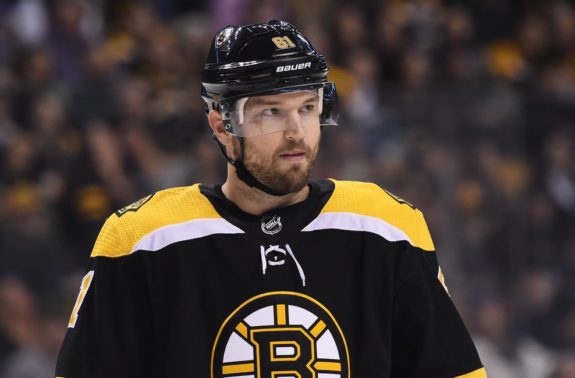 There could be a few other contracts handed out ahead of training camps in mid-September — and some free agents will be heading overseas in the meantime — but most of these fringe players will need to impress in preseason action to earn further employment in the NHL.
Speaking of overseas, the teams that start their seasons there — be it preseason or regular season — have tended to bring in more players on PTOs. This year, that would apply to Edmonton, New Jersey, Calgary and Boston, so I bumped each of them up to four and brought the total to 70.
Let's start with those travelling teams and work our way down the list alphabetically from there, with my best guesses for where 70 unrestricted free agents — 38 forwards, 26 defencemen and six goaltenders — could potentially land on PTOs.
Edmonton Oilers
PTOs: Cody Franson (RD), Brandon Davidson (LD), Scottie Upshall (LW/RW), Jason Chimera (LC/LW/RW)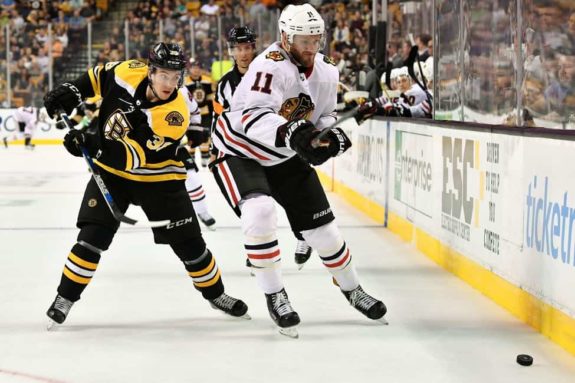 ANALYSIS: Franson was apparently considering Edmonton before committing to Chicago last summer — on a PTO that turned into a contract, then a demotion to the minors — but the Oilers could circle back on this right shot with offensive upside and impressive fancy stats. With the long-term loss of Andrej Sekera, Edmonton would have room for Franson if he plays his way onto the roster and the Oilers wouldn't have to rush Evan Bouchard and/or Ethan Bear.
Davidson is a known commodity for Edmonton — and for Todd McLellan — so that makes him a logical choice. Davidson won't replace Sekera, but he could compete for a spot on the bottom pairing with Kevin Gravel and Keegan Lowe. Davidson would provide more depth and likely keep Caleb Jones in Bakersfield.
The two forwards are Alberta boys who have been linked to the Oilers this offseason. Upshall has chemistry with Kyle Brodziak from their time together in St. Louis and they could be reunited on Edmonton's fourth line, along with Zack Kassian or Jujhar Khaira. Chimera would also be vying for that role, to flank Brodziak, though Chimera has played a lot of centre and could be a good option coming out of the press box in case of injury.
New Jersey Devils
PTOs: Luca Sbisa (LD), Ryan Sproul (RD), Paul Martin (LD), Alex Chiasson (RW)
ANALYSIS: Sbisa looked good at times for Vegas and should still be an NHL-calibre defenceman, perhaps even a top-four tweener for New Jersey. Ray Shero may covet him to round out the Devils' back end, especially since he's Swiss and Sbisa could help mentor a couple of his countrymen in Nico Hischier and Mirco Mueller.
Sproul and Martin are at opposite ends of their careers and neither were good enough to stick in the NHL last season. Sproul, 25, might be able to make the most of more opportunity and New Jersey figures to be a good fit, while the 37-year-old Martin is past his prime and looked to be on his last legs with San Jose, but he does have a history with the Devils — albeit with a past regime.
Chiasson would bring championship experience from Washington, something that New Jersey could use more of. He'd be competing for a bottom-six role but could have a legitimate shot of making the Devils with a strong showing. It worked for Jimmy Hayes and Drew Stafford last year.
Calgary Flames
PTOs: Lee Stempniak (RW), Mike Cammalleri (LW/RW/LC), Joe Colborne (LC), Dustin Tokarski (G)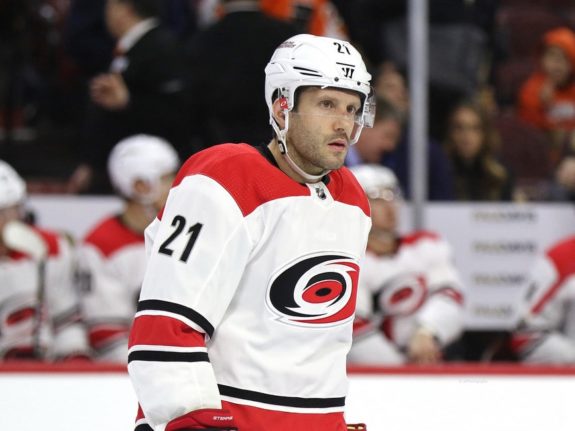 ANALYSIS: There are all kinds of connections at play here, starting with Stempniak, who has played for Bill Peters in Carolina the past couple seasons. He's coming off a rough year, but was productive for the Hurricanes the previous campaign. Peters already has a few former players joining him in Calgary, with trade-acquisitions Noah Hanifin and Elias Lindholm and free-agent signing Derek Ryan.
Peters and Ryan go way back to WHL Spokane, a junior club that Tokarski backstopped to a Memorial Cup championship in 2008, which launched Peters into coaching at the professional level. Tokarski would be competing with David Rittich, Jon Gillies and Tyler Parsons to serve as Mike Smith's backup, but Tokarski would likely end up as organizational depth if signed.
Cammalleri and Colborne are forwards who have enjoyed past success with the Flames. Calgary is already quite loaded up front, so there may not be room for these two — or for Stempniak — but look for a few extra bodies to round out the preseason roster. Especially if Calgary sends the A-team to China and ices a B-team for its exhibition games back on this side of the pond.
Boston Bruins
PTOs: Antoine Vermette (LC), Shawn Matthias (LC/LW), Frank Corrado (RD), Viktor Svedberg (LD)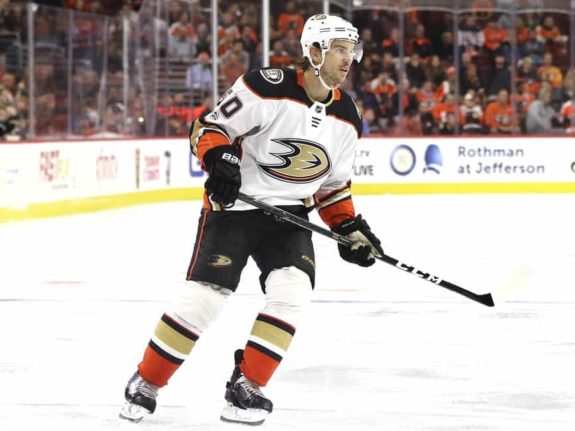 ANALYSIS: Boston is looking at some younger internal options to replace the departed Riley Nash as a third-line centre, but Vermette could be a nice fit there. He's lost a step and might not add much offence, but he's still capable of winning key faceoffs.
Matthias would be more of a fourth-liner, but he's another versatile veteran who could have something left in the tank if he's back to full health. He does have some hard miles on his body though.
The Bruins are eight deep on defence, but could add another blueliner on a two-way contract. Corrado and Svedberg might be intriguing to Don Sweeney — particularly Svedberg, who is almost as big as Zdeno Chara.
Anaheim Ducks
PTOs: Nick Shore (RC), Max Talbot (LC/LW)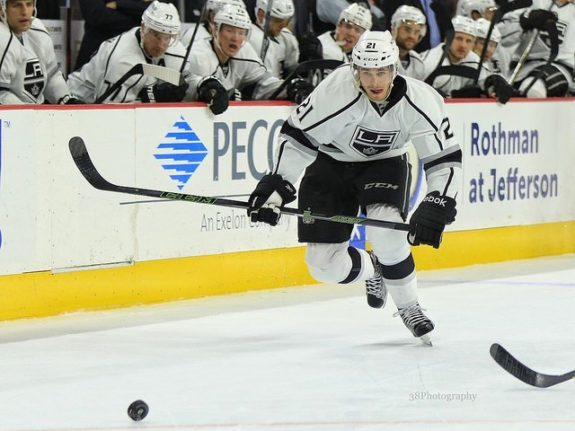 ANALYSIS: If Ryan Kesler is a no-go for the start of the season, Anaheim would be wise to snag Shore as a stopgap centre and somebody that Bob Murray would be familiar with from his stints with Pacific Division rivals. Shore's underlying numbers are surprisingly good, so some team should take a chance on him sooner or later.
Talbot has played the past two seasons in the KHL — putting up respectable stat-lines — but he remains unsigned in the present and might be holding out hope for another NHL chance. He may not be an upgrade on Vermette from last season, but there is only one way to find out and there is no risk in offering a PTO.
Arizona Coyotes
PTOs: Duncan Siemens (LD), Brenden Kichton (RD)
ANALYSIS: The Coyotes — and more specifically the Tucson Roadrunners — seem to be gravitate towards WHL grads, with both Siemens and Kichton fitting that bill. These defenders haven't been able to establish themselves as NHLers to date and Arizona is pretty deep on the back end heading into camp — especially if Jakob Chychrun is healthy from Day 1 — but both could be worth a look as candidates for two-way contracts.
Buffalo Sabres
PTOs: Kari Lehtonen (G), Max Reinhart (LC/LW)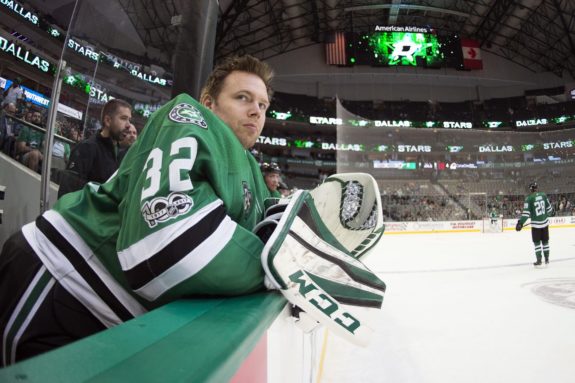 ANALYSIS: Buffalo made a three-year commitment to Carter Hutton and plans to promote Linus Ullmark, but Lehtonen is still out there and could really push those two in the preseason. That Hutton-Ullmark tandem is nothing special, so the added competition couldn't hurt and Lehtonen might be capable of stealing a job with the Sabres.
Reinhart is the older brother of Buffalo forward Sam Reinhart. Max isn't as talented, but he could be a decent addition on a two-way deal as a possible call-up.
Carolina Hurricanes
PTOs: Steve Mason (G), Freddie Hamilton (RC/RW)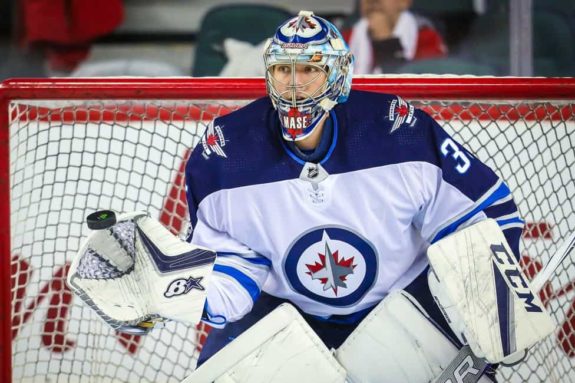 ANALYSIS: Carolina is another team with uncertain goaltending. Petr Mrazek is slated to platoon with Scott Darling, but Mason could be better than both of them. If the Hurricanes are serious about taking a step forward, bringing in another proven goalie on a PTO makes a lot of sense. If Darling or Mrazek aren't up to the challenge, they could be buried in the minors, providing new owner Tom Dundon is willing to "waste" a bit of money.
The Hamilton brothers played together briefly in Calgary and Dougie apparently wasn't happy when Freddie got sent down to AHL Stockton. The Hurricanes wouldn't be making any promises or offering a one-way contract, but extending Freddie a PTO might be a good way to make Dougie feel more at home in his new surroundings.
Chicago Blackhawks
PTOs: Toby Enstrom (LD), Dennis Seidenberg (LD)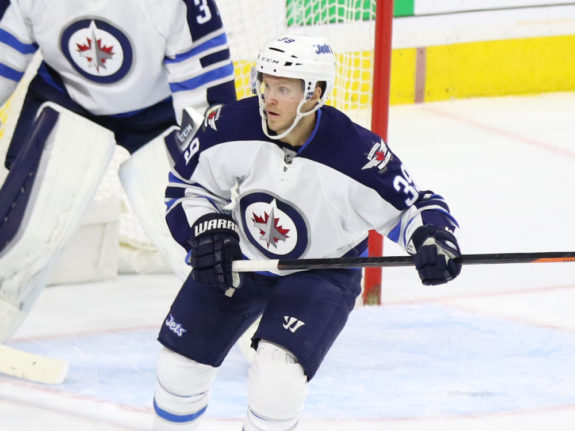 ANALYSIS: Chicago has several quality defence prospects in the system and training camp will determine if any of them are NHL-ready, but some added experience would be beneficial. Enstrom and Seidenberg are among the best of the rest for blueliners and the Blackhawks should have room for at least one of them.
Colorado Avalanche
PTOs: Josh Gorges (LD), Bobby Sanguinetti (RD)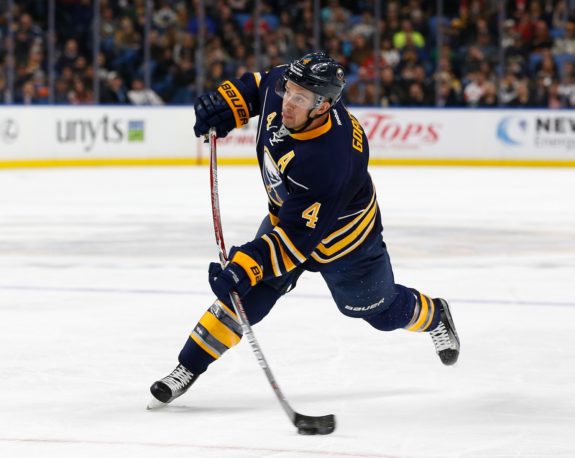 ANALYSIS: Colorado isn't desperate to add a defender but could also welcome more competition at camp. Gorges may not be ready to hang up his skates and Tyson Barrie might put in a good word for him based on their Kelowna connection. Sanguinetti has spent the past two seasons as one of the top-producing defencemen in Switzerland and he's still only 30 years old, so he could be a PTO candidate this fall after a decent showing at the Olympics for Team USA.
Columbus Blue Jackets
PTOs: Matt Stajan (LC), Kevin Bieksa (RD)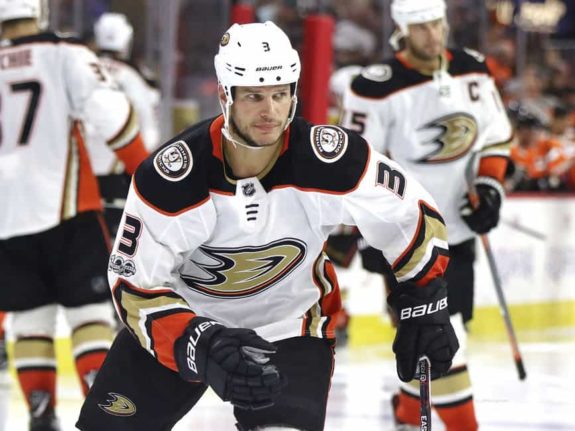 ANALYSIS: Columbus might still sign Letestu to a two-way deal, but if Florida gives him a one-way contract, then Stajan could be a fallback option. Bieksa is known to John Tortorella from their year together in Vancouver and he is Torts' type of player. Both these guys are, Bieksa and Stajan, so the Blue Jackets may look to add some character to camp. Bieksa, as pointed out to me, also has a history in Ohio since he played his college hockey at Bowling Green.
Dallas Stars
PTOs: Jussi Jokinen (LW/RW/LC), Clayton Stoner (LD)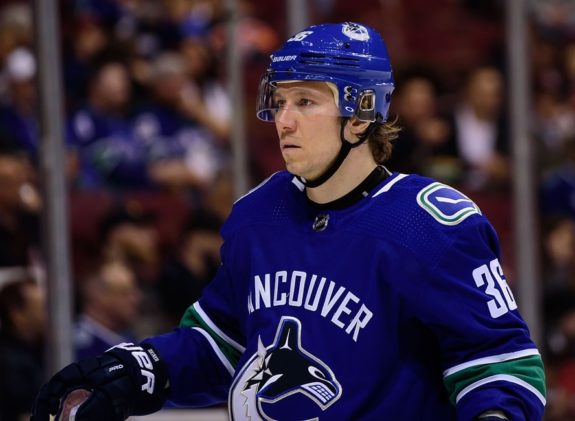 ANALYSIS: Dallas is probably still focused on reeling in a big fish via trade, like Erik Karlsson, so PTOs may not be a priority for Jim Nill. However, if the Stars decide to audition another veteran forward, it could be Jokinen, who got his start in Dallas and might be able to slot in alongside Jason Spezza and Mattias Janmark. That doesn't necessarily mean there would be a roster spot for Jokinen, but a tryout could be in the cards.
Stoner is a big physical blueliner, perhaps an insurance policy if Marc Methot were to get hurt again. But Stoner's health has also been a concern, so the Stars would want a closer look at him before offering anything concrete — even a two-way contract.
Detroit Red Wings
PTOs: Jimmy Lodge (RW/RC), Greg Chase (LW/RW/RC)
ANALYSIS: Detroit won't likely be big-game hunting with their PTOs but might be looking to retool the farm team, auditioning the likes of Lodge and Chase more so for Grand Rapids. Lodge was lost in Winnipeg's deep pool of forward prospects but has some decent talent, while Chase didn't develop as hoped in Edmonton's system. Both are now 23 years old and could be serviceable minor-leaguers with the potential to still take a step forward.
Florida Panthers
PTOs: Troy Brouwer (RW), Kris Versteeg (RW/LW)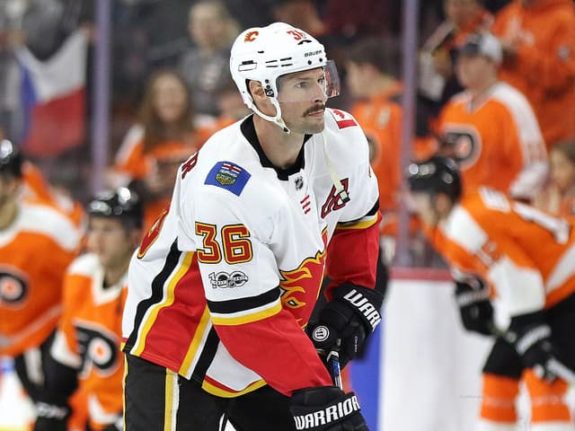 ANALYSIS: Florida went the veteran route with Letestu, but I was more so anticipating Brouwer and/or Versteeg — two players that helped Chicago win the Stanley Cup with Dale Tallon in 2010. Tallon is a loyal GM, sometimes to a fault, but there would be no fault in a PTO. The Panthers should have room for at least one of those three, counting Letestu.
Los Angeles Kings
PTOs: Ales Hemsky (RW), Mason Raymond (LW/RW)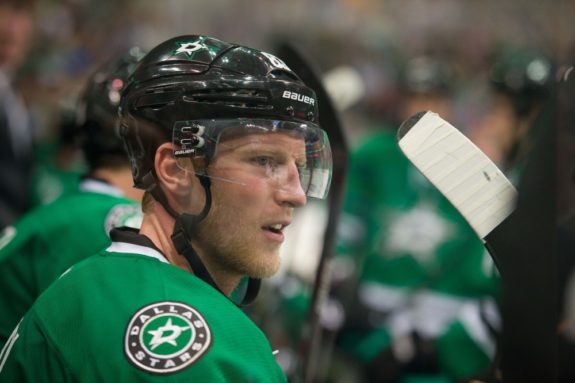 ANALYSIS: Los Angeles already has an older team, but Rob Blake obviously believes the window to win is now, so it wouldn't be surprising to see the Kings extend a spin to a couple more veterans. The Kings still have some holes — or question marks — among their bottom-six forwards, so Hemsky and Raymond may see L.A. as their best chance to land a roster spot.
Hemsky is injury-prone and may never get up to speed again, but if he could stay healthy, the Kings could get a skilled forward on the cheap. Raymond is coming off a point-per-game season in Switzerland and showed he still has some game with Canada at the Olympics.
Minnesota Wild
PTOs: Drew Stafford (RW), Anders Lindback (G)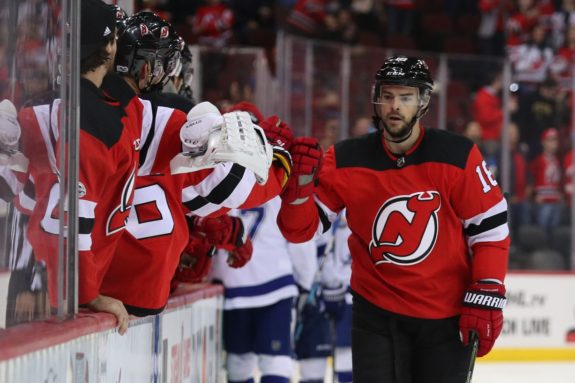 ANALYSIS: Minnesota, under new GM Paul Fenton, has signed a lot of bottom-six forwards this offseason — including Matt Read to a two-way contract — but Stafford may have been a better option than most of them. As a bottom-six winger, Stafford could still be a good fit for the Wild.
Lindback has history with Fenton from Nashville and could be brought in to compete with Alex Stalock and Andrew Hammond for the backup role behind Devan Dubnyk.
Montreal Canadiens
PTOs: Eric Gelinas (LD), Brandon Bollig (LW/RW)
ANALYSIS: Montreal is giving Despres a chance to impress in camp, so it only makes sense to do the same for Gelinas, another francophone coming off a solid season for the Canadiens' farm club (AHL Laval Rocket). They are both 27 years old and could provide veteran leadership for Laval, while being call-up options if injuries deplete Montreal's defence again.
Marc Bergevin may remember Bollig from their brief time together in Chicago, and Andrew Shaw certainly has more familiarity with his former Blackhawks teammate. Bergevin does like his gritty players and Montreal might need some extra muscle — at least for the preseason.
Nashville Predators
PTOs: Johnny Oduya (LD), Jonathon Blum (RD)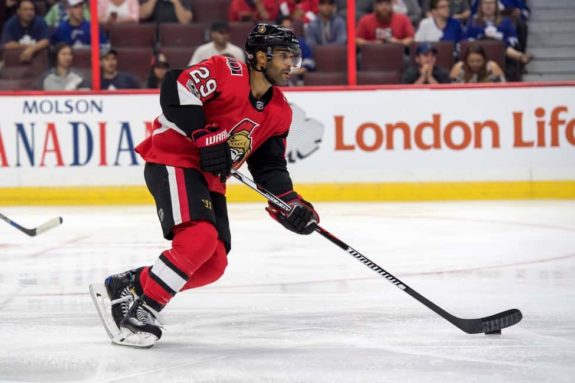 ANALYSIS: Nashville's top-four defencemen are as good as any team in the league, but the Predators' bottom pairing is very much undecided, especially with Dante Fabbro staying in school. Dan Hamhuis, Yannick Weber, Matt Irwin and Anthony Bitetto are under contract in those Nos. 5-8 spots, but Oduya could steal one of those roles as a two-time Cup winner.
Blum, who broke into the NHL with Nashville but has spent the past few seasons in the KHL, remains unsigned and may be looking to play closer to home again. David Poile might give his former top prospect a training-camp opportunity that could turn into a two-way contract.
New York Islanders
PTOs: Dominic Moore (LC), Jason Garrison (LD)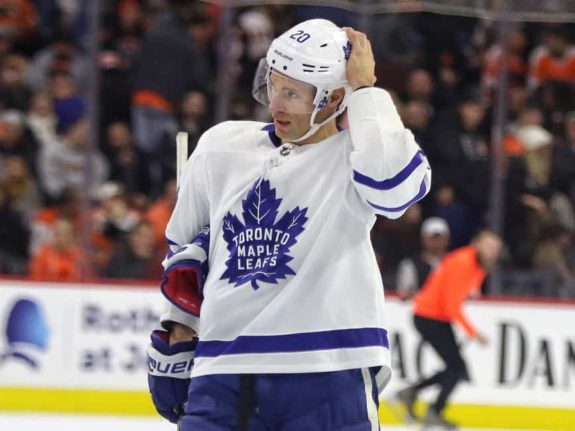 ANALYSIS: The Islanders lost their franchise player in John Tavares this offseason and the organization is undergoing an overhaul. Lou Lamoriello has taken over, arriving from Toronto and already bringing with him Leo Komarov and Matt Martin. Moore is another former Maple Leaf who could be a bottom-six fit for the Islanders.
Garrison didn't get much of a chance with Vegas, but he seemed to have a decent season in the minors and is still worthy of a PTO. The Islanders are fairly young on the back end and Garrison's experience could help solidify the depth on a two-way deal.
New York Rangers
PTOs: Tomas Jurco (LW/RW), Matt O'Connor (G)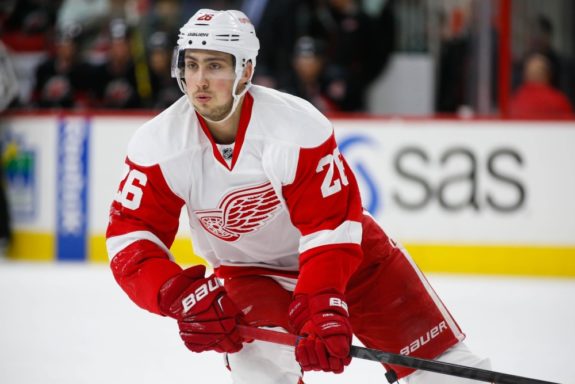 ANALYSIS: The Rangers probably won't bring in any 30-plus veterans on PTOs, but they might audition a younger option like Jurco, who could grow with their team if he impresses in camp.
O'Connor hasn't panned out as a pro thus far, but he backstopped Boston University to the Frozen Four final in 2015. David Quinn was his coach and is now in charge of the Rangers' rebuild, so perhaps Quinn's old netminder will get a shot on a PTO.
Ottawa Senators
PTOs: Emile Poirier (LW/RW), Tim Erixon (LD)
ANALYSIS: Not too many free agents are going to be knocking on Ottawa's door, even though there could be plenty of opportunity — as well as uncertainty — with the Senators this season. Pierre Dorion may have to settle for a couple of reclamation projects on PTOs, with Poirier and Erixon among the potential candidates.
Poirier is a speedy forward who has battled alcoholism away from the rink, while Erixon was once a hyped Swedish defence prospect who failed to hit the ground running in North America. Both could be midseason call-ups if the Senators sell off on Matt Duchene, Mark Stone and Erik Karlsson — a trio of stars who will be unrestricted free agents after this season.
Philadelphia Flyers
PTOs: Scott Hartnell (LW), Mark Fayne (RD)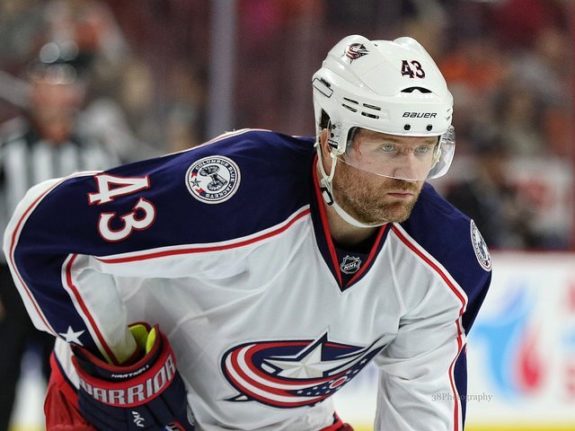 ANALYSIS: Philadelphia already brought back James van Riemsdyk and Hartnell was another fan favourite there. The Flyers are deep on the wings — more so than at centre — but Hartnell would be motivated to force his way onto that roster and getting the band back together wouldn't be a bad idea for Ron Hextall.
Fayne got buried by the Oilers — much the way Andrew MacDonald was for some time by the Flyers — but he could be worth a look as a depth option on defence. Some believe Fayne is still an NHL player and could bounce back like MacDonald.
Pittsburgh Penguins
PTOs: Ondrej Pavelec (G), Colby Robak (LD)
ANALYSIS: Pittsburgh will probably bring in a veteran goalie on a PTO to compete with Casey DeSmith and Tristan Jarry, and to possibly provide mentorship for Matt Murray. Mason and Lehtonen would be preferred options, but they may seek out opportunities for more playing time, leaving Pavelec for the Penguins.
Pittsburgh has good depth at forward and on defence, so Robak would be more so auditioning for a role with AHL Wilkes-Barre/Scranton, though he could be a call-up option.
San Jose Sharks
PTOs: Alexei Emelin (LD), Jakub Jerabek (LD)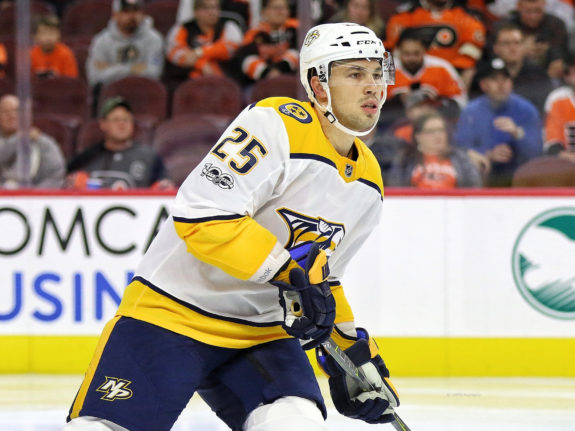 ANALYSIS: San Jose's bottom-four defenders are Brenden Dillon, Dylan DeMelo, Joakim Ryan and Tim Heed. Not bad, but not great. Emelin and Jerabek could both add some much-needed competition to the Sharks' training camp. Kyle Wood was acquired from Arizona for that purpose, but a couple PTOs would really ramp up the stakes. Emelin could certainly earn a role there.
St. Louis Blues
PTOs: Logan Shaw (RW), Brandon Gormley (LD)
ANALYSIS: St. Louis is pretty set from a skill standpoint up front, but could perhaps use a grittier forward like Shaw to replace the presence of Brodziak and Upshall. At this point, Shaw is probably looking at a two-way contract to stay in North America.
Gormley is coming off a decent season in Sweden but has never lived up to his potential as the 13th overall pick from 2010. He might go down as a bust, but Gormley is still only 26 years old and could add to the Blues' organizational depth.
Tampa Bay Lightning
PTOs: Jamie McBain (RD), Jack Skille (RW/LW)
ANALYSIS: Tampa Bay knows McBain since he served as an assistant captain and leader for AHL Syracuse last season, and his efforts down on the farm may have earned him another audition for the big league. McBain is a depth guy at this stage of his career and wouldn't likely be in the opening-night lineup for the Lightning.
Skille was productive in the KHL last season and still has an NHL skill-set. The Lightning have lots of young forward prospects hoping to make the jump from the AHL — or from junior — this fall, but Skille would make them earn those spots as a more seasoned and versatile veteran.
Toronto Maple Leafs
PTOs: Luke Gazdic (LW), Brandon Kozun (RW)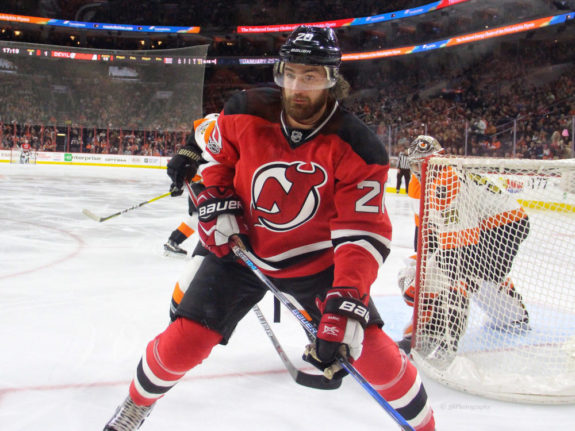 ANALYSIS: With Matt Martin banished back to the Islanders, Toronto may need a cheap face-puncher — at least for the preseason. That isn't really Kyle Dubas' style and Rich Clune is still with the AHL's Marlies, but Gazdic is a local boy who can also play a little. The Leafs may roll four scoring lines and forget about toughness this season, but Mike Babcock would probably welcome Gazdic's presence at training camp.
Kozun is no longer Toronto property, even though he last played for the Leafs and Marlies in the 2014-15 season. His rights expired and he's now a free agent. Kozun has put up nice numbers in the KHL over the past three seasons and the fact he's unsigned suggests that he might be another guy looking to return to North America on a PTO. Kozun seems more like Dubas' type of player.
Vancouver Canucks
PTOs: Jordin Tootoo (RW), Gilbert Brule (RC/RW)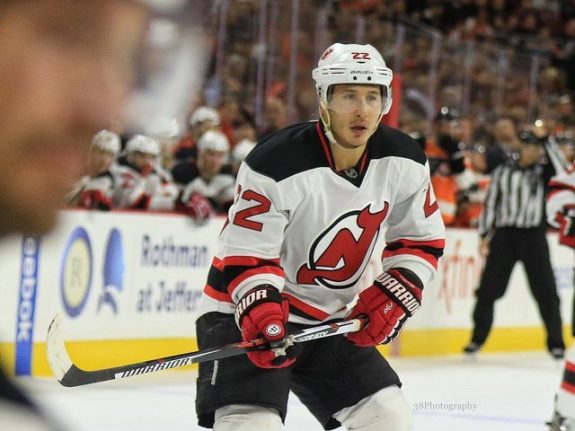 ANALYSIS: Vancouver already has too many signed forwards, but these two could be interesting additions to training camp. Tootoo has some ties to B.C. — he spends (or used to spend) his offseasons in Kelowna — and the Canucks could use a protector of sorts for their young talents like Brock Boeser and Elias Pettersson. Tootoo is more of a middleweight, but he's not afraid to punch above his class if a fight is needed while providing energy on a consistent basis. Tootoo could spend most of his time in the press box and would presumably be willing to take a two-way contract to serve the same role with the AHL's Utica Comets.
Brule was a dominant force in junior for the WHL's Vancouver Giants — going sixth overall in the 2005 draft — and the now 31-year-old could attempt to go full circle with his career if the Canucks were willing to bring him in on a PTO. Brule has spent the past four seasons in the KHL, since 2014-15, and he's been quietly thriving over there, while also looking good for Canada at this year's Olympics. If Brule is holding out for another NHL audition this fall, some team — possibly his hometown Canucks — should give him that chance.
I originally had Vancouver extending a PTO to Matt Puempel, who is quite similar to Reid Boucher as a minor-league sniper who can't quite keep up with the NHL pace. Problem is, Puempel was a restricted — not unrestricted — free agent and did receive a qualifying offer from Detroit, so he's still property of the Red Wings.
Vegas Golden Knights
PTOs: Tim McGauley (LC), Hunter Smith (RW)
ANALYSIS: Vegas won't need any PTOs for its NHL roster, but the Golden Knights are fielding their own AHL team this fall after sharing the Chicago Wolves with St. Louis during their inaugural campaign. So McGauley and Smith could attempt to earn two-way contracts, with the expectation of spending the season in the minors.
McGauley is a former Brandon Wheat King — the junior team owned by Vegas assistant GM Kelly McCrimmon — so it wouldn't be surprising to see him land in Vegas, alongside Reid Duke.
Smith is a hulking forward who didn't develop as Calgary had hoped, but perhaps not all hope is lost. Vegas could roll the dice on Smith with a PTO and see where it goes from there.
Washington Capitals
PTOs: Daniel Winnik (LW/RW/LC), Joel Ward (RW)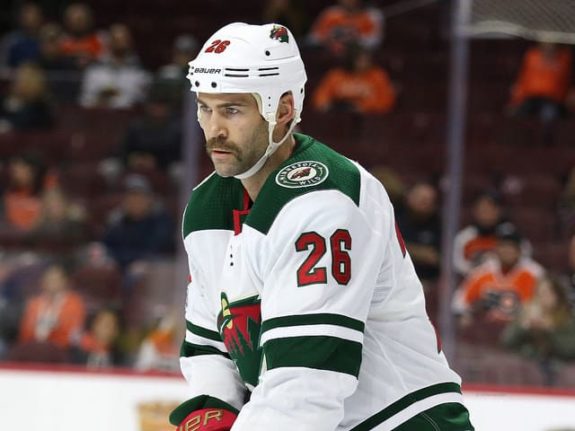 ANALYSIS: Washington is the reigning Stanley Cup champion and the Capitals are returning most of their roster, so there won't be many spots up for grabs at training camp. Jay Beagle did leave the fold — signing a long-term deal with Vancouver — so that could open the door for Winnik's return to Washington. Winnik was there two years ago and for parts of two seasons before moving on to Minnesota, but the Capitals could welcome back his ability to win faceoffs and kill penalties now that Beagle is gone.
Ward had a good run with Washington in his prime — from 2011 to 2015 — but he seemed to run out of gas in San Jose last season. Perhaps Ward could be rejuvenated by another chance to join the Capitals.
Winnipeg Jets
PTOs: Benoit Pouliot (LW), Chris Stewart (RW/LW)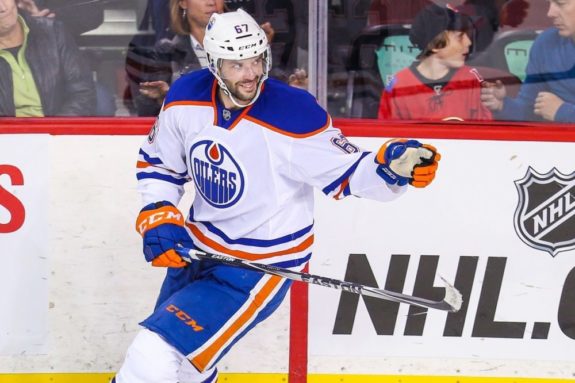 ANALYSIS: Last but not least, Winnipeg has loads of skill and a youthful core up front. The Jets could use another bottom-six winger with size and experience. Pouliot has been touted as a strong possession player, while Stewart could bring some toughness. Together, they could replace the presence of Matthias and Matt Hendricks. However, Pouliot and Stewart would have to beat out the likes of Andrew Copp and Brandon Tanev to earn those depth roles. Not impossible, but also not probable.
---
Honourable Mentions (50)
NOTE: Here are 50 more players who remain unsigned as of Aug. 17 and might be seeking PTOs at the NHL level for the upcoming season.
Forwards (26)
Brian Gionta (RW)
Chris Kelly (LC/LW)
David Booth (LW/RW)
Teddy Purcell (RW)
Ryan White (RC/RW)
Drew Miller (LW/RW)
Devin Setoguchi (RW)
Stephen Gionta (RW)
Jeremy Morin (LW/RW)
T.J. Hensick (RC/RW)
Emerson Etem (RW/LW)
Ryan Garbutt (LW/LC)
Nick Spaling (LC/LW)
Tanner Glass (LW)
Anthony Peluso (RW)
Tom Sestito (LW)
Brandon Mashinter (LW)
David Dziurzynski (LW)
Grayson Downing (LC/LW)
Matt Frattin (RW/LW)
Colton Gillies (LW/LC)
Casey Bailey (RW)
Austin Carroll (RW)
Zach Nastasiuk (RW)
Bill Sweatt (LW)
Oskar Osala (LW)
Defencemen (16)
Justin Falk (LD)
Kyle Quincey (LD)
Michal Rozsival (RD)
Zbynek Michalek (RD)
Mark Stuart (LD)
Adam Pardy (LD)
Mathieu Carle (RD)
Carlo Colaiacovo (LD)
Cam Barker (LD)
Mike Kostka (RD)
Karl Stollery (LD)
Andre Benoit (LD)
Keaton Ellerby (LD)
Tommy Vannelli (RD)
Ben Betker (LD)
Mackenze Stewart (LD)
Goaltenders (8)
Michael Leighton (G)
Jeff Glass (G)
Kevin Poulin (G)
Justin Peters (G)
Ben Scrivens (G)
Matt Hackett (G)
Drew MacIntyre (G)
Mark Dekanich (G)
---
Well, what do you think — which of my PTO predictions have the best chance of coming to fruition? Which are the most realistic? Or the least plausible? How many am I going to get right this year — over or under three? Feel free to weigh in and share your own predictions in the comments below.
Larry Fisher is a senior writer and head scout for The Hockey Writers, having been an at-large contributor for THW since August 2014. Fisher covers both the NHL and the WHL, specializing in prospects and NHL draft content, including his annual mock drafts that date back to 2012. Fisher has also been a beat writer for the WHL's Kelowna Rockets since 2008, formerly working as a sports reporter/editor for The Daily Courier in Kelowna, British Columbia, Canada from 2008-2019. Follow him on Twitter: @LarryFisher_KDC.