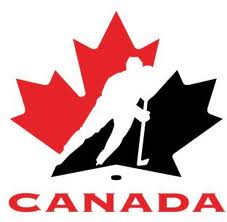 Every spring, the main goal of National Hockey League players is to win the Stanley Cup. However, when that dream finishes for the year some of the best players no longer competing for the Cup are given the opportunity to represent their country at the IIHF World Championship. While it isn't the championship of preference for most, winning the gold medal can be a solid consolation prize for those who missed out on lifting The Holy Grail. This year the tournament is being held in Helsinki, Finland and Stockholm, Sweden. Canada will start the tournament with a game against Slovakia on the fourth of May.
Unlike many past years, on paper, Canada looks to have a very strong team. When compared to others, it appears that Canada could be a legitimate gold medal contender. So far the team has four Olympians and five NHL thirty-goal scorers. The talent assembled this spring has a high amount of All-Stars, and also contains some tremendous talent. Brent Sutter will be the team's head coach this time around, and his assistant coaches will be Guy Boucher of the Tampa Bay Lightning and Kirk Muller of the Carolina Hurricanes. On the team put together so far, Canada's general manager, Kevin Lowe, had this to say:
"We are extremely happy with the response we have received from players and are very pleased with the group that we have been able to assemble to date. We are looking forward to getting together as a team in Zurich and going for gold in Helsinki."
That's the response of Canadian hockey fans as well. Many believe this team is capable of making a run at the championship, and the tournament is quickly becoming one of the most anticipated in years. With that in mind, here is a breakdown of Team Canada, by position:
Forwards
This year's forward crop is looking like it will be one of the best Canada has put together for the World's in some time. The team is expected to be led by two offensive dynamos from the Anaheim Ducks, Ryan Getzlaf and Corey Perry. They both won an Olympic gold medal in 2010,  have both played at the WHC's before, and Perry was the NHL's most valuable player last season. Evander Kane of the Winnipeg Jets and John Tavares of the New York Islanders will also be expected to produce offensively. Both have experience playing internationally for Canada at the World Juniors.
In addition to those four, Jordan Eberle will be looked at to provide clutch goals as he has in the past in similar tournaments, and Patrick Sharp will provide leadership for the younger group. Young guns Ryan Nugent-Hopkins (a Calder Trophy candidate) and Jeff Skinner (last season's Calder winner) will gain some terrific experience on the big ice, as both were never able to represent their country at the World Juniors.
The so-called "grit" players this time around will be Alexandre Burrows of the Vancouver Canucks, Andrew Ladd, the Jets' captain, Ryan O'Reilly of the Colorado Avalanche, and the Lightning's Teddy Purcell. Jamie Benn could potentially be a real threat for Canada, as he just finished off a great season with the Dallas Stars in which he earned an All-Star selection. Burrows will likely chip in a few goals himself. Adam Mitchell, a forward with Mannheim in the German League, will attend camp as an invitee.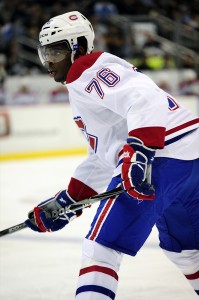 Defensemen
On the blueline, Canada will be led by two star NHL defenseman in Duncan Keith and Dion Phaneuf. Keith won a gold medal for Canada at the 2010 Winter Olympics in Vancouver, and is expected to log a whole lot of ice time in the upcoming tournament. Phaneuf (the captain of the Toronto Maple Leafs) has represented his country four times in international play prior to this, and has played in two All-Star games.
Jay Bouwmeester and Luke Schenn will be steady on the back-end, and while they may not provide many points, they're great assets for the team. This will be Bouwmeester's ninth time playing for Team Canada, and he will clearly provide an invaluable amount of experience and leadership. Schenn will also provide experience, as this will be his fifth time wearing the Canadian sweater.
Rounding out the defensive core are veteran Marc Methot of Columbus, the always exciting P.K. Subban of the Montreal Canadiens, and the steady Marc-Edouard Vlasic of the San Jose Sharks. Ryan Murray, who is expected to be a top-five selection in the upcoming NHL Draft, will attend the camp as an invitee, and is expected to play in two exhibition games.
Goaltenders
The majority of Canadian hockey fans will be glad to see Cam Ward between the pipes once again this year. Ward, a former Conn Smythe winner with the Carolina Hurricanes, has played in two prior World Hockey Championships, having stellar performances in 2007 and 2008.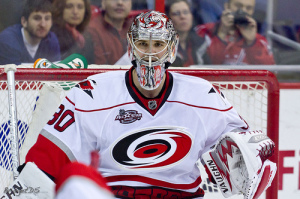 He's expected to be backed up by Devan Dubnyk, a large netminder who plays for the Edmonton Oilers. He represented Canada in the 2004 World-Under 18 championship, and was also part of this team last year, playing in one game. On Saturday it was announced that Matt Hackett, a Minnesota Wild prospect who spent most of the season with the Houston Aeros, was added to the roster. It's reasonable to suggest that Ward will receive the most playing time once the real competition begins.
This year's group of players will be given high expectations when their tournament commences on Friday, May 4. On Sunday, Canada pulled out an exhibition win in a very close game against Switzerland, with Jordan Eberle leading the way. While the standards may be high, this team is more than capable of making a good run this spring, and could certainly come away with the championship.