Jesse Puljujarvi is a high-end, extremely talented prospect for the Edmonton Oilers. The organization has very little doubt in his ability to become a top-line winger in the NHL and a major piece to the future success the Oilers are trying to build. Some things just take a little longer than others to work themselves out.
At 18-years-old, few prospects will enter the NHL right out of the draft and make an impact. Those who do are a rare breed and to not be in that group is not an indictment on a player. That Puljujarvi only has one goal in 23 games is less about ability and more about inconsistency. And, inconsistent is probably the best way to describe Puljujarvi's tenure so far as an Edmonton Oiler.
He Could Be Fine
By many accounts, Puljujarvi has the tools to stay right where he is. He's big, fast, and skilled, likely enough so that should he stay in Edmonton, Puljujarvi would have a long and successful future. If he'd have played every game, even having scored only one time in those games, his current pace puts him at about 30 points on the season. It's not bad, but it's not the end goal for either he or the team.
Are the Edmonton Oilers doing right by Jesse Puljujarvi? | Edmonton Journal by @BruceMcCurdy https://t.co/zBx92S7Fx7

— David Staples (@dstaples) December 4, 2016
Furthermore, he's not hurting the team. His underlying numbers are strong with excellent Corsi and Fenwick scores, he's sound defensively and he's moveable up and down the roster, for the most part, making the right play. All of this hasn't changed the fact that he's just not playing as often as he should.
The Oilers have now played 32 games and Puljujarvi has dressed for only 23  of them. He's been in and out of the lineup, often switching spots with Tyler Pitlick and Anton Slepyshev and limited to fewer minutes. People in the organization are beginning to feel as though some big minutes and playing time in the AHL might be best for his progression.
Why?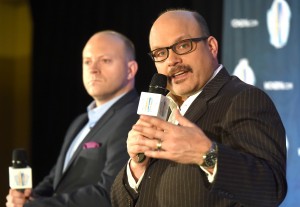 There is a big difference between playing a prospect a ton of minutes in a game that is too slow for him and one where he feels challenged to succeed. It's that issue that has led the Oilers to hold off on a demotion.
Often times, the best progression comes from requiring a player elevate his game by playing with players who bring out his best. This may not happen in the AHL and it's one of the reasons that the Oilers will not be sending Puljujarvi to the World Juniors Tournament for Finland. Puljujarvi has been there and done that.
However, the pros may outweigh the cons in this situation. Puljujarvi is eligible to play in the AHL at any time with nothing but positive consequences to his contract status in the pros. If he spends fewer than 40 games on the NHL roster, his RFA status would shift by a year. This is the option the Oilers used on Leon Draisaitl two years ago and it makes sense long-term for Edmonton if Puljujarvi isn't going to make an impact this season.
When asked, Oilers-GM Peter Chiarelli said:
"It's not ideal to have an 18-year-old not playing every game. He might see some time in the American League, we'll see how it goes…When an 18-year-old doesn't play all the time, or he's playing limited minutes, it's an age-old dilemma – you have to balance the development between playing eight minutes (in the NHL) or playing 15-20 minutes somewhere else… I've had extensive discussions with the coaching staff and we're all on the same page with this. We'll see how it goes throughout the Christmas holiday."
What's Best for Puljujarvi
The Oilers clearly want what's best for Puljujarvi. They have big plans for him and they're counting on him becoming a large piece that will play a pivotal role on the right wing side of the team for years to come. The decision may be to keep him in Edmonton. If they do, in a way, that's understandable. But, as time moves on, it's becoming clearer and clearer, that if nothing else, a short stint in the AHL may be on the horizon.
If he dominates — and he just might — that trip to Bakersfield could be a quick one.