Some players go a whole career without winning the Stanley Cup; sometimes they never even make it to the Finals. Former NHL player Grant Marshall was lucky and talented enough to be a part of two Stanley Cup winning teams — first in 1999 with the Dallas Stars & then again in 2003 with the New Jersey Devils. He wasn't a superstar in the NHL, but rather he was the ultimate teammate — willing to do whatever it took to help the team he was on win.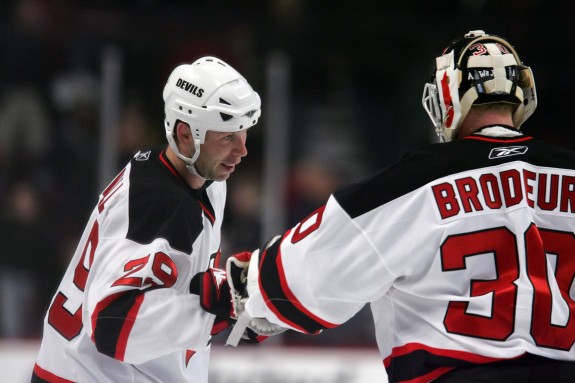 His NHL career lasted 700 games from 1994-2006 in which he recorded 239 points (92g-147a) to go along with 793 penalty minutes; and in 90 playoff games he has 17 points (6g-11a). All six of those playoff goals came with the Devils during their memorable run to the championship in 2003. "He made a couple of big plays for us that year, scored a couple of big goals too," recalled his former teammate Martin Brodeur. "He scored that one against Tampa Bay in overtime also — he was a big part of our success."
That Devils team of '03 was in the midst of a mini-dynasty as they had reached the Finals in two of the previous three seasons (winning in 2000) and Marshall was acquired from the Columbus Blue Jackets in March of 2003 to add depth and grit to the team. When the Hockey Writers asked Brodeur about his memories of Marshall he grinned and replied: "He was a great teammate; I think when you go through a Cup run with someone, you have a lot of memories with them," said the goalie. "Marshy was a fun guy, a tough hockey player; he enjoyed the game, enjoyed having fun with the boys. He was a really good teammate."
Recently we were fortunate enough to sit down with Grant Marshall to discuss a myriad of topics including what he is doing now, his first NHL goal and he gave us some great stories from during the 2003 playoffs.
The Hockey Writers: One of your ex-teammates, John Madden, is now an assistant coach with the Florida Panthers; did you think he'd become a coach one day?
Grant Marshall: In some ways yes, he was always very…he was always trying to teach, always trying to communicate with players about systems, where you should be at certain times in a game. And he was also a centerman, which is key for them; they have to take that kind of lead. I'm not too surprised, not at all. At the time when you're playing you don't think about those things too much, you're kind of in the now. But looking back on it, I'm not too surprised now.
THW: You're a two-time Stanley Cup champion, what did you do during your two days with the Cup?
GM: My first Cup I won in 1999 with the Dallas Stars, when I got my 24 hours with the Cup I was living out in the East Coast of Canada in Prince Edward Island and I basically for most of the day I had it in the small town I lived in. In the town park I had it there so whoever on the island wanted to come and look at it, or go on stage and take a picture with the Cup if they wanted to. I had a couple of charities there, if they wanted to make donations for the charities, but they didn't have to. I wanted to kind of give back to the island so they could see the Stanley Cup. I did that for about four hours and then I brought it to my home and just had a great party with all my close friends and family.
In 2003 I brought it to my hometown in Mississauga, Ontario outside of Toronto and I had it in my parents back yard. Just had about 300 people come and have time with the Cup; Don Cherry came by, it was a lot of fun.
THW: Do you remember your first NHL goal?
GM: Yes, Brent Gilchrist gave me the pass from behind the net, I was on the off post and I can remember I scored on the far side on Trevor Kidd who was playing for the Calgary Flames. Listen (smiles) — I got 92 goals in 700 games, I better remember a couple of them.
Not his first career goal, but the first career goal in the SCF for Grant Marshall:
THW: You were a first round pick in the 1992 NHL Draft, what do you remember about that day?
GM: It was at the Montreal Forum, the historic Montreal Forum, and I was drafted in the first round by my hometown team, the Toronto Maple Leafs; who I grew up watching as a kid. It was a real dream come true. A couple of years before that I sustained a broken neck and my career, my life, was pretty much almost over. I battled back, had a good year in Junior and I was very fortunate to get drafted in the first round by my hometown team.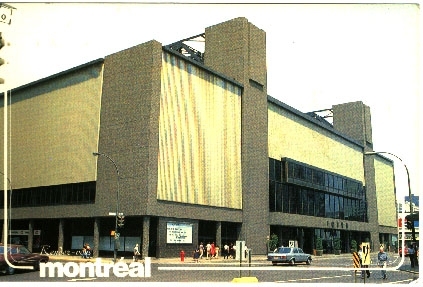 THW: In the 2003 playoffs you scored a triple-overtime goal against the Tampa Bay Lightning, what do you remember about that?
GM: What I remember is that in the dressing room before we came on the ice for that overtime period, I was in my stall and was thinking to myself: 'How many times do guys get the game-winning goal and we're always jumping on them and celebrating them?' I remember saying to myself that it would be cool to get that goal and… then I did get the goal. I'm skating around and going in the corner, and they're all jumping on me. We had a big team — Turner Stevenson, (Jim) McKenzie and all that; and after we were done I was so excited but I was thinking to myself I don't know if I want to get the game-winning goal again. These guys are too big, jumping on me like that! But I was in the locker room thinking I'd love to be that hero, and I was lucky I was.
Grant Marshall scores the OT series-clinching goal & does postgame interview:
THW: Later in that same playoff run, you made a great pass to Jeff Friesen in Game 7 in Ottawa; do a lot of people bring that up when they meet you or talk to you?
GM: They really do, I think that they do is because one of the biggest stories of my career. People always ask 'what's the biggest goal you've scored?' and I say that's the biggest goal — and it's the goal that I never scored. The reason why it's my favorite highlight is: I think I'm an unselfish person when it comes to playing the game and I always like to think of myself as a team guy. But what happened in that game was we were up 2-1 and I remember Jeff Friesen went down the ice and he lost the puck at the blue line; I think Radek Bonk went down, slap shot, scored, it's 2-2. I remember Jeff on the bench sitting next to me and he's swearing, he's almost crying, he's ticked off and I looked at him and I asked him what the problem was. He was swearing and he said he just cost us, and I said well, you made a mistake; let it go, we have lots of time left. It's Game 7, winner goes to the Stanley Cup Finals, so we were going back and forth kind of arguing that way; well he was more freaking out.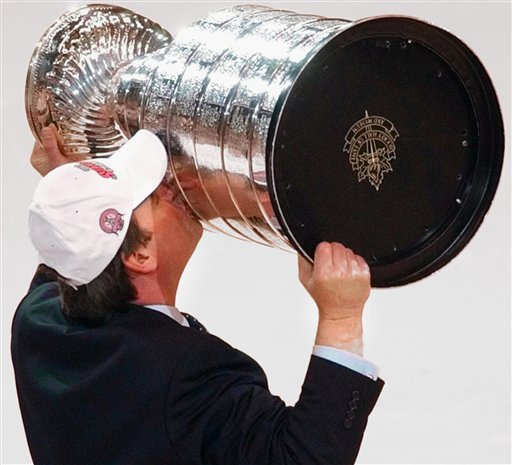 Then coach Pat Burns looked at me and asked me 'Marshy what's the problem?' and I said talk to Friesen. So he talked to Friesen and he said the same exact thing I just told you to coach — I screwed up. Burns kept it real and said in other words: 'Yes you bleeping screwed up, do something about it'; the exact same thing I said to Jeff. It just so happened that we were on the ice, I think there was about two and a half minutes left in the game. Madden was inside the blue line in our end and I came across the ice, he gave me a pass, Friesen jumped up the ice into the play, their two d-men came to me and I put a pass between the two D, it went to him on a breakaway and he scored the goal. I remember he was my roommate in the playoffs and I looked at him and said 'You just never know', you can't ever just dwell on something if you made a mistake. It might not seem like for me it would be a big highlight, but to give somebody that was going through a tough time during that game; to give an assist to him after what we talked about, it was pretty special. Maybe it's something that no one really could understand, but it meant a lot to me.
Grant Marshall helps his buddy get some redemption:
THW: You've been a part of the Devils Alumni for a while now, what do you enjoy about what you do here?
GM: Well I get to work with Bruce Driver & Jim Dowd and Ken Daneyko a little bit, we all have a great relationship and we all together enjoy being in the community, representing the Devils. The Devils have been really good to us; Lou Lamoriello has been great to us, loyal to us. In turn we're very passionate about this organization and this state, giving back is what we want to do. It keeps us within the organization, it keeps us involved in hockey and you know we're all pretty blessed to be able to get paid and help out with the state and kids and all that stuff; we enjoy it.
Dan Rice can be reached via Twitter: @DRdiabloTHW or via Email: drdiablo321@yahoo.com