The New York Rangers have turned their season around after a disappointing stretch of play which included consecutive losses to the struggling Ottawa Senators and lowly Chicago Blackhawks. They are 14-3-2 in their last 19 games and one of the key factors in their turnaround is the excellent play of left-handed defenseman K'Andre Miller. The young blueliner is turning into a star.
Miller's Play This Season
After a very strong postseason performance, Miller struggled and made some uncharacteristic mistakes early this season. It certainly did not help that his partner Jacob Trouba played poorly too. Miller also played fairly cautiously in the offensive zone and had no goals and four assists in his first 18 games.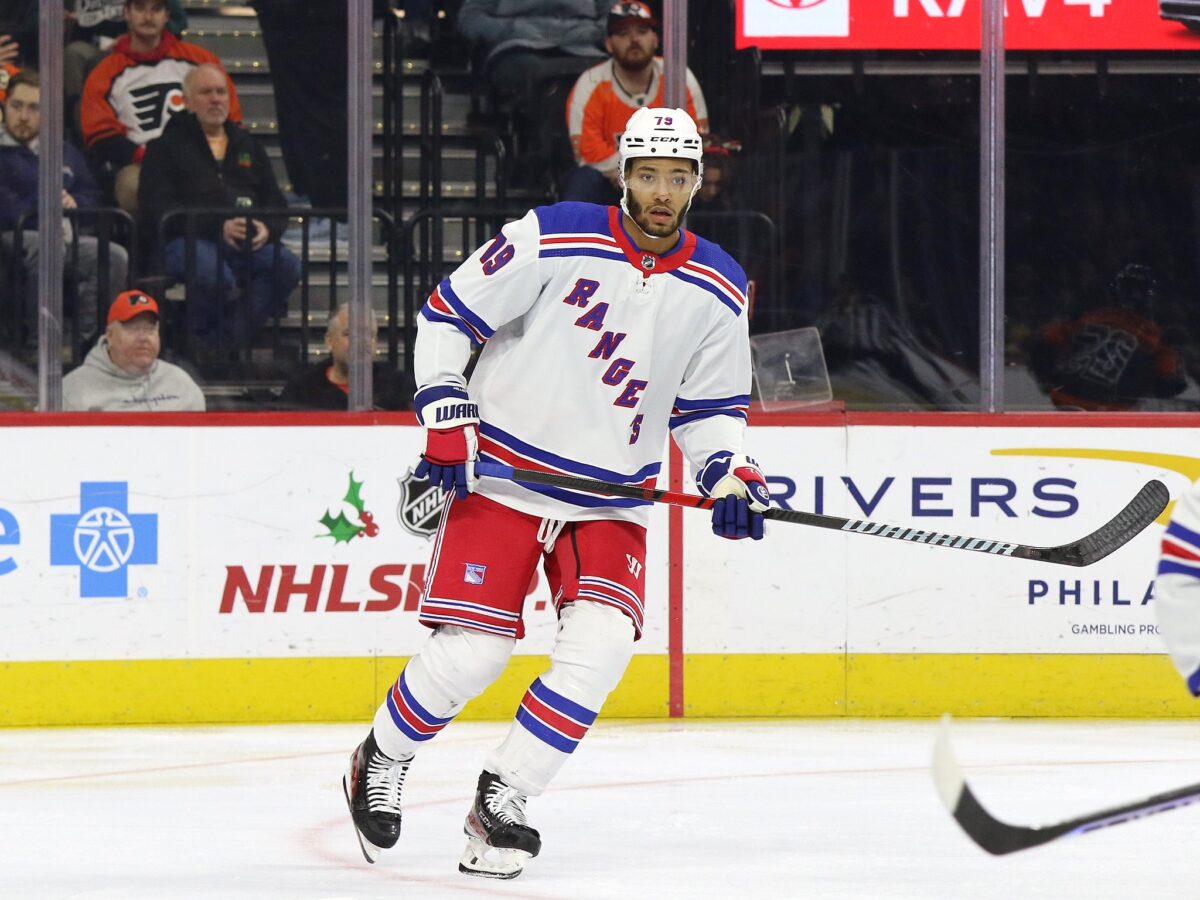 However, Miller started to look much more comfortable after those first 18 games, and his play has gotten stronger and stronger since then. He is using his great speed and long reach to make defensive plays. In New York's 2-1 loss to the Montreal Canadiens on Jan. 15, he caught captain Nick Suzuki from behind on a breakaway and knocked the puck off his stick.
In addition to Miller's excellent defensive play, he is starting to make more smart pinches in the offensive zone to keep plays alive. He is also holding on to the puck and looking to set up teammates or get shots on goal, rather than just dumping it around the boards.
Related: K'Andre Miller Could Be the Key to Rangers' Defense Rebuild
---
Latest News & Highlights
---
Miller is now using his speed to create scoring chances and has scored two breakaway goals this season. He is also proving to be a clutch player late in games, as he scored on a deflection in the third period of the Rangers' 5-3 win over the Carolina Hurricanes on Jan. 3. He also scored with less than one second remaining in the third period of the team's 2-1 overtime victory against the Dallas Stars on Jan. 12.
In Miller's last 27 games, he has five goals and 16 assists (in his last seven games, he has three goals and six assists) even though he rarely gets ice time on the power play. Whenever the Rangers struggled during this hot streak, he and Adam Fox demonstrated the ability to take games over at both ends of the ice.
Miller's Importance for the Rangers
Though Miller is already in the middle of his third season with the Rangers, he is still just 22 years old. He has shown dramatic improvement from his rookie year to now and he is taking his game to another level.
At 6-foot-5 and 210 pounds, Miller is one of the Rangers' fastest skaters; he has quick hands and possesses the tools to become a superstar. Over the last few weeks he has used each of those tools to his advantage and the results are extremely impressive. Now he has to show that he can consistently play at this level.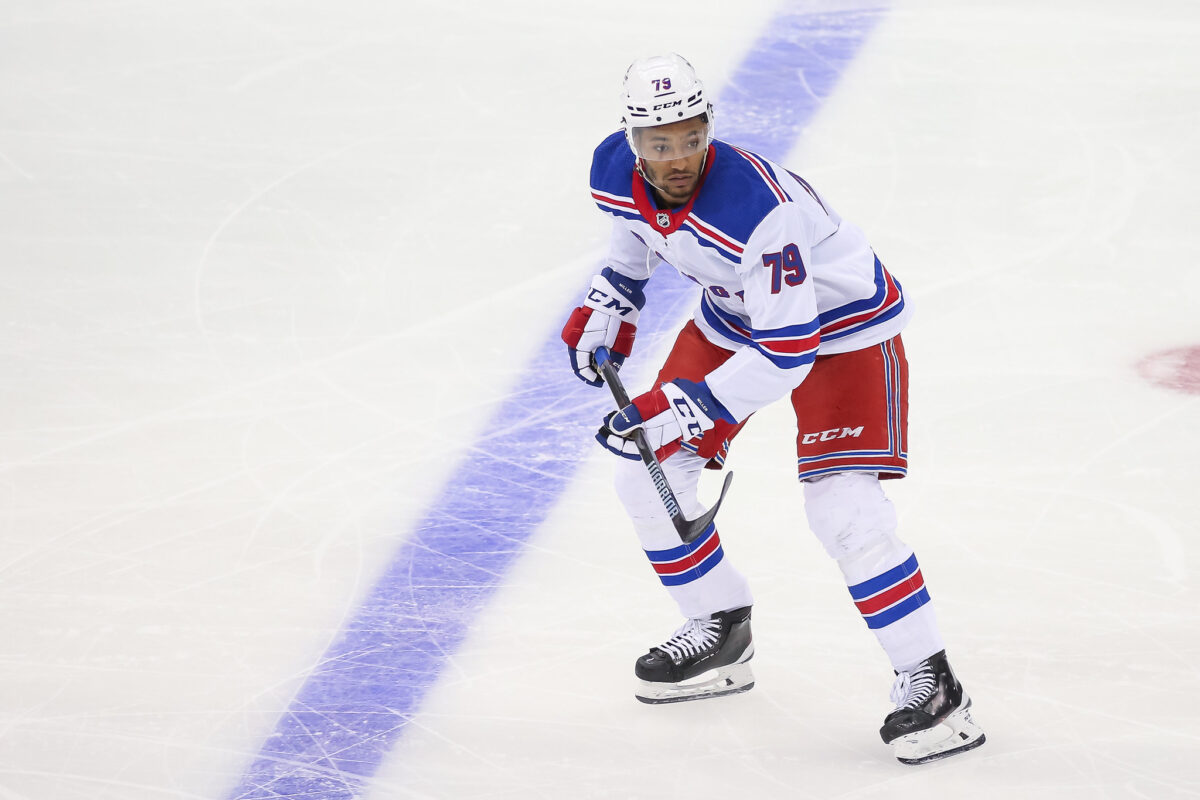 Miller is especially important to the Rangers because he plays on the left side. While the team has Fox, Trouba, and Braden Schneider on the right, Ryan Lindgren is their only other reliable defenseman on the left side. Additionally, while Lindgren is excellent as a shutdown defenseman, he does not have the offensive upside that Miller possesses.
For Miller and the Rangers Moving Forward
The Rangers have a very tough stretch of games coming up, starting with a matchup against the 34-5-4 Boston Bruins on Jan. 19. In the very competitive Metropolitan Division, they need to continue piling up points, and to do so Miller must continue playing at a high level. Given the team's recent struggles on the power play and his hot play, perhaps he should get more ice time on the man advantage.
Right now Miller is in the third and final year of his entry-level contract and is set to become a restricted free agent at the end of the season. His steady improvement and strong two-way play make him a strong candidate for a long-term extension, as he is developing into an irreplaceable player.
I grew up in Brooklyn, New York, rooting for the Rangers, Yankees, Giants, and Knicks. When my dream of playing shortstop for the Yankees fell short, I started writing about sports instead. I'm a proud graduate of the Philip Merrill College of Journalism at the University of Maryland.