The New York Rangers are 17-4-3 in their last 24 games thanks in large part to the excellent play of their defensemen. Adam Fox is having another Norris Trophy-caliber season, K'Andre Miller is playing like a star, and after a rough start to the season, Jacob Trouba is now playing much better.
In addition to the Rangers' stars on defense they have gotten consistent strong play from gritty blueliners Ryan Lindgren and Braden Schneider. While neither plays a flashy style, they are both quietly in the midst of excellent seasons and have played a very big role in the team's success so far this season.
Ryan Lindgren
In 48 games this season, Lindgren has no goals, 14 assists, and he is plus-24. His defense-first mentality makes him a perfect partner for Fox, who has 10 goals and 39 assists in 50 games. Though the duo consistently matches up with the top forwards on opposing teams, the Rangers generate far more scoring chances than they allow when they are on the ice.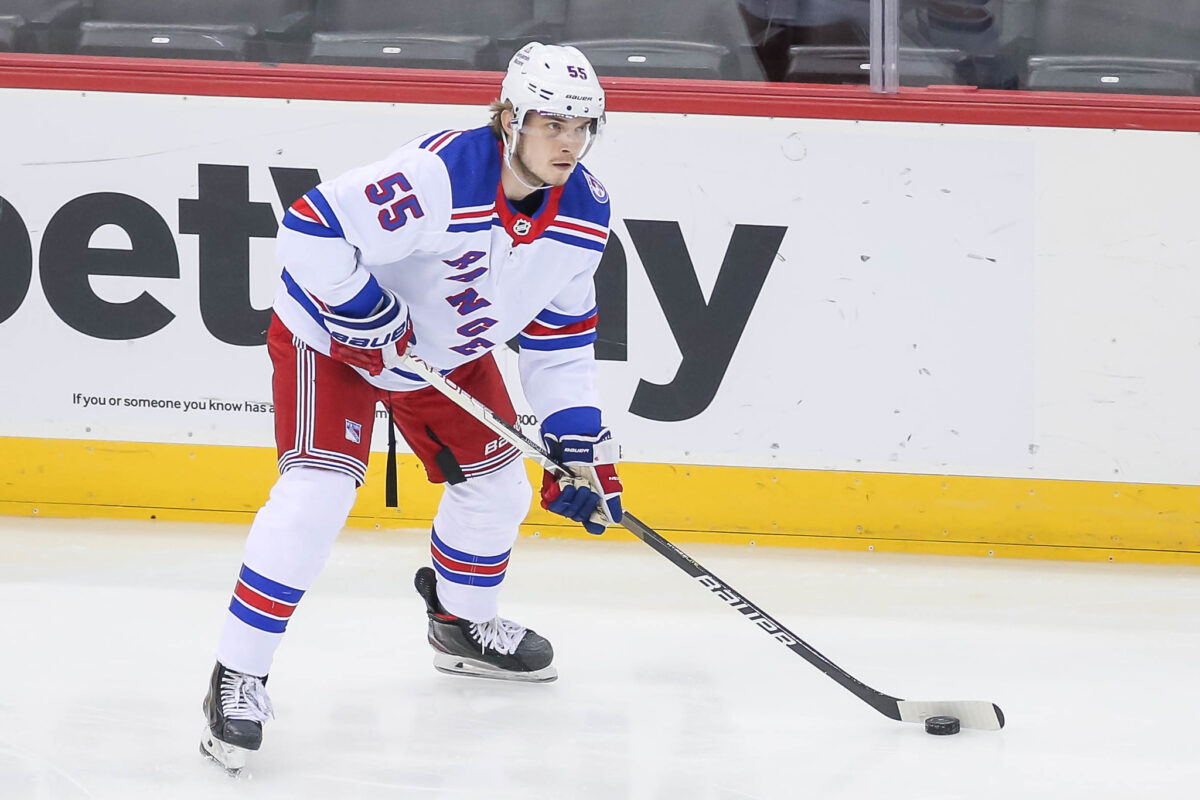 In the Rangers' 5-4 win over the Calgary Flames on Feb. 6, Lindgren made a nice backhand pass to Fox to start the rush which led to Filip Chytil scoring the first goal of the game. He makes smart decisions with the puck, knows when to pinch in the offensive zone, and rarely gets caught out of position.
Head coach Gerard Gallant can rely on Lindgren late in close games, especially with the Rangers protecting a lead. He also excels on the penalty kill. Though he is only 6 feet tall and 191 pounds, he is a physical presence, helps clear out the front of the net, and is never afraid to block shots or battle with bigger players. Despite his rugged style, he has proven to be durable, never missing more than a few games in a season since establishing himself in the NHL in 2019-20.
Related: Rangers' Ryan Lindgren: From Undervalued Prospect to Top Defenseman
---
Latest News & Highlights
---
Lindgren and Fox are one of the top defense pairs in the NHL this season, and the smart, reliable defensive play Lindgren gives the Rangers night in and night out has brought out the best in Fox.
Braden Schneider
After impressing as a rookie last season, Schneider has built on his strong play, avoiding a sophomore slump. Like Lindgren, he has a defense-first mentality but he also has shown some offensive upside with five goals and eight assists in 50 games. Additionally, while plus/minus has its limitations as a statistic, it's telling that he is plus-11 while his three defense partners this season are minus-2 (Zac Jones), plus-2 (Libor Hajek), and even (Ben Harpur).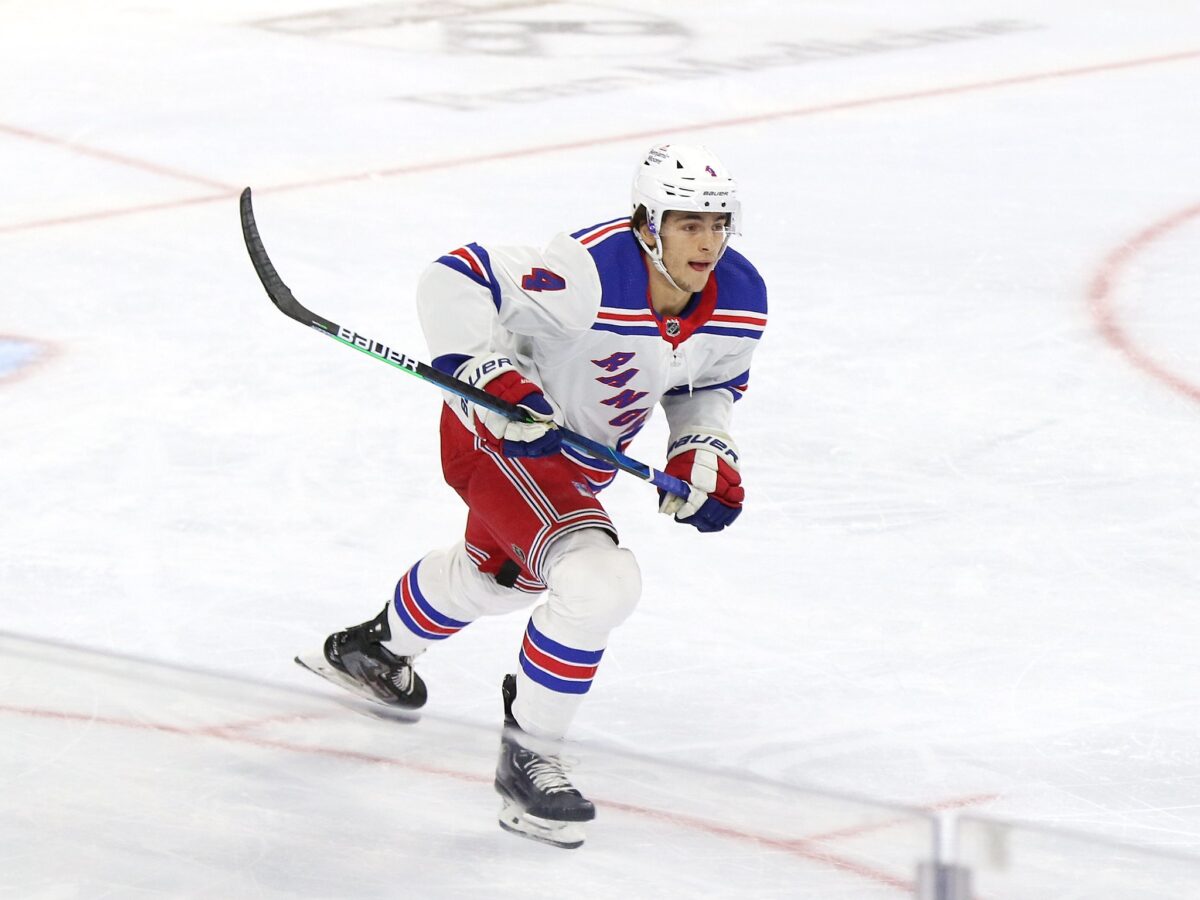 Though Schneider is still only 21 years old, he does not make a lot of mistakes and when he does, his excellent skating helps him recover. Earlier in the season, he played fairly cautiously but he is playing with more confidence now and is looking to make plays in the offensive zone more often. He had two assists in the Rangers' 4-1 victory against the Vegas Golden Knights on Jan. 27.
After a few years when the Rangers' third defense pair was a weakness, Schneider has made it a strength this season. He is 6-foot-2 and 210 pounds and plays with physicality while also using his long reach to make defensive plays. He is already playing like a top-four defenseman and his strong play has given the team a boost.
For the Rangers Moving Forward
Despite the Rangers' impressive stretch of play, the Eastern Conference is very competitive and they have a long way to go in order to make the playoffs. Though Lindgren and Schneider are not flashy they are both very important players. Their contributions do not always show up on the stat sheet but they deserve credit for their grit and strong defensive play. They have certainly played a big role in the team's excellent record over the past few months.