At the 2022 trade deadline last March, the two top names that kept coming up that a lot of people expected to be moved were Jake DeBrusk of the Boston Bruins and Jesse Puljujarvi of the Edmonton Oilers. Both are young forwards that have a good skill set and can be proven goal scorers in the NHL.
When all the dust settled by the deadline, neither player was moved. It looked like the Bruins were getting ready to move DeBrusk when he signed a two-year contract extension for $8 million and a respectable $4 million average annual value (AAV). At the time, it was thought that the signing would make it easier for Boston general manager (GM) Don Sweeney to move with the acquiring team not being on the hook for his $4.41 million qualifying offer as a restricted free agent (RFA). 
Related: Boston Bruins 2023 Trade Targets: Philadelphia Flyers
---
Latest News & Highlights
---
The Bruins ended up keeping him and getting rewarded big time with the 2022-23 season he was having before his injury in the 2023 Winter Classic at Fenway Park on Jan. 2 knocked him out of the lineup with a fractured foot (from 'Bruins' Jake DeBrusk could be out for an extended period after suffering leg injury in Winter Classic,' Boston Globe, Jan. 4, 2023). He's expected back when the Bruins come out of their All-Star Break on Feb. 11 against the Washington Capitals. Puljujarvi is still with the Oilers and for the second straight trade deadline, he is a topic of whether or not he'll be moved. If he is, he is someone who could be an under-the-radar pickup by Sweeney.
Puljujarvi's Struggles Continue in 2022-23
Since being drafted fourth overall in the 2016 Entry Draft, Puljujarvi has not had the NHL success that he or the Oilers would have liked at this point in his career. This season, he has four goals and 10 points with 72 shots landed on the net. His career-high to date is just 15 goals in the shortened 2020-21 regular season. By now, with his talent, you would think he would have a higher career-high in goals.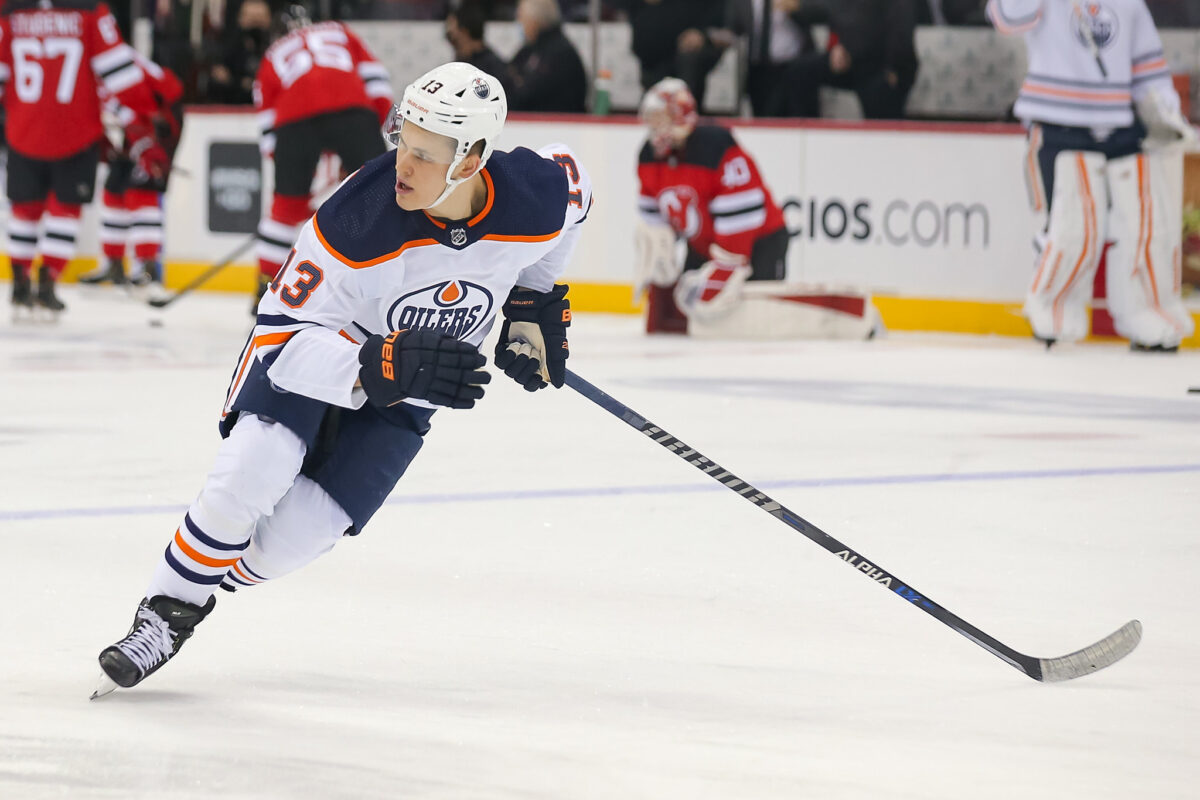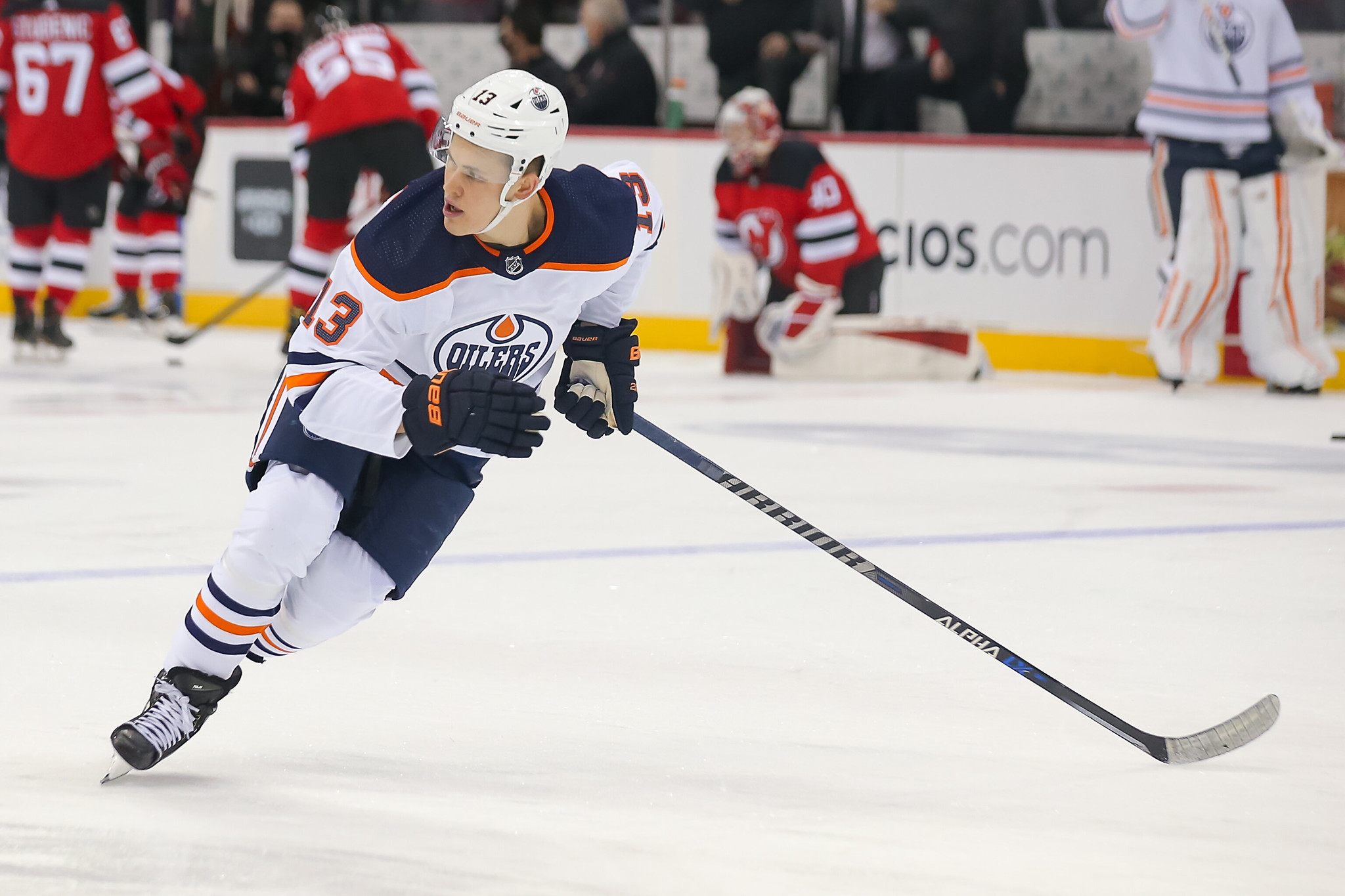 Edmonton has top-six high-end talent and features two of the game's elite producers in Connor McDavid and Leon Draisaitl. He has found himself in the bottom six for coach Jay Woodcroft, but he has the talent to be a difference-maker in the NHL. He's got good size at 6-foot-4 and 201 pounds, he plays hard in all three zones, and he is not afraid to be a net-front presence. He's a strong skater and has a quick, hard shot, but he has never been able to find consistency. That could change in Boston.
Montgomery's Success With Young Players Could Help Puljujarvi
It came as somewhat of a surprise last summer when the Bruins announced the hiring of Jim Montgomery to replace Bruce Cassidy behind the Boston bench. One of the reasons Sweeney went in that direction is the success Montgomery has had with young players and their development. Look no further than what happened in his two years behind the bench with the St. Louis Blues. Robert Thomas and Jordan Kyrou had two breakout seasons in their career under Montgomery's watch and have become two of the league's top young and exciting goal scorers.
Through his first 51 games in Boston, the case could be made that some of the younger Bruins players that failed to really break out in their development under Sweeney have done so under Montgomery. DeBrusk had one good season under Cassidy in 2018-19 when he scored a career-high 27 goals, but struggled the last two seasons before bouncing back and scoring 16 goals, second on the team behind David Pastrnak, at the time of his injury. Trent Frederic is another example of finding success under Montgomery as he already surpassed his career-high in goals with 10 and is two assists shy of a new career-high of 11. He has been a different player like DeBrusk this season, playing well and playing pressure-free.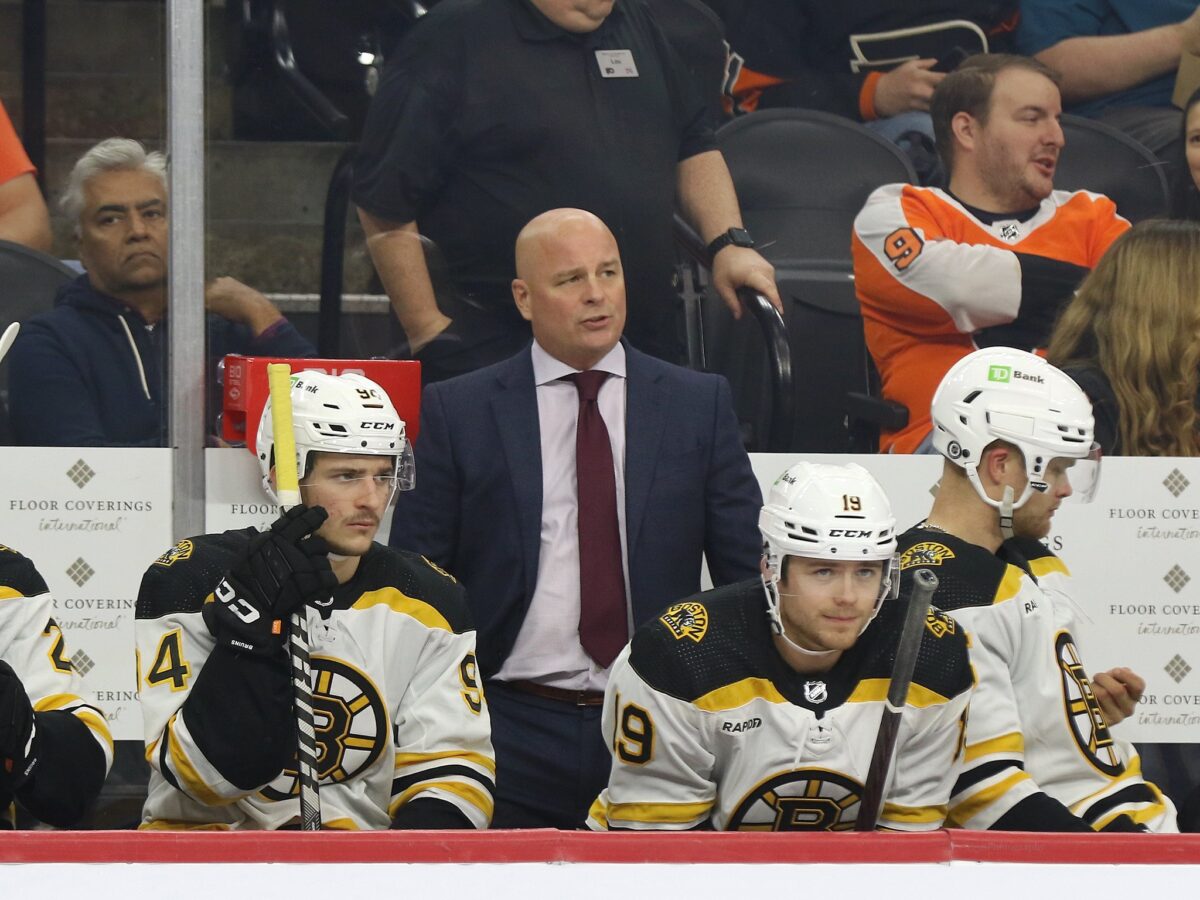 Montgomery could be just what Puljujarvi needs. Acquiring him and playing him on the third line with Taylor Hall and Charlie Coyle could help him find his offensive game. Look at what Frederic has been doing on that line this year. Puljujarvi has more of an upside than Frederic and getting him on a veteran team with a coach who has success with younger players is a chance worth taking for Sweeney and the Bruins.
What Would a Deal Look Like Between the Bruins & Oilers?
It has been reported that the Oilers are seeking a second-round draft pick in return, but the problem for the Bruins is that they don't have theirs this season as it was sent to the Anaheim Ducks in last season's trade that acquired Hampus Lindholm. They don't have their 2024 second-round pick either as that was also part of the deal with the Ducks. Giving up a first-round pick for him is a big risk and not worth taking. There have been no takers as of yet for Puljujarvi, so offering their third-round pick this season and either Mike Reilly or Craig Smith going back to Edmonton would have to be a potential deal. Smith is in the same boat as Puljujarvi, a snake-bitten goal scorer, and could find success with a change of scenery or Reilly could offer an offensive defenseman that the Oilers could use as a seventh defenseman for the rest of the season.
It's clear that Puljujarvi needs a change of scenery and Boston would be the perfect landing spot in terms of finding success under a new head coach. Getting him and his $3 million contract that expires after this season is a risk, but it's one that can work out in a big way for the player and the Bruins. He is a nice third-line option to try and resurrect his career and make the third line even better than they currently are.
---
---