Coming into this season, the story about the Rangers seemed to be pretty straightforward on paper: they are deep with offensive talent up front, but thin on the blue line. That latter flaw would be the one thing that held them back from being a true Stanley Cup contender.
After a strong first half overall, the Rangers' fatal flaw is beginning to manifest itself here in 2017. If they do not manage to tighten things up soon, they could be looking at a finish similar to last season.
Poor Defensive Coverage
In the Rangers' past four games, they have given up a total of 15 goals, which equates to nearly four per game. While this is a pretty small sample size, the mistakes and poor defensive coverage leading to these goals are unpleasant reminders of what primarily contributed to the club's demise last season.
New York's most recent game saw them squander a third-period lead in a 5-4 loss at Montreal. Going into the final frame with a 3-2 lead, the wheels completely came off about midway through, with the Canadiens burning the Rangers for three goals in just over a minute.
While Montreal's final goal, which held up to be the game-winner, was the result of a bad bounce for the Rangers, it was lackadaisical defending at their own blue line that made it possible. Adam Clendening and Nick Holden, who ironically have played reasonably well for the Rangers this year, backed up and made it too easy for the Canadiens to enter the zone. That allowed Paul Byron to get the puck to the front of the net, where it bounced in off Clendening.
Earlier, in the second period, struggling defenseman Kevin Klein pursued the puck behind the net, leaving two Habs players wide open in front even though the Rangers were already outnumbered in that spot. Montreal eventually cashed in when the puck got there, as Brian Flynn knocked in the loose biscuit.
Meanwhile, star defender Ryan McDonagh continues to be dragged down by the declininged Dan Girardi, and Marc Staal, who had rebounded somewhat after a horrific season last year, is out indefinitely with concussion symptoms.
With goalie Henrik Lundqvist having a somewhat tumultuous season himself, he has not always been able to mask just how bad the defense has often been.
5-3 Habs. Meltdown city. Lundqvist right to be pissed off. No help.

— Sean Hartnett (@HartnettHockey) January 15, 2017
How to Fix It
In the short term, the Rangers need to do everything they can to tighten up their porous defensive coverage. Looking at the bigger picture, however, their defensive struggles unfortunately seem to be more the effect of personnel deficiencies than systemic issues. Head coach Alain Vigneault's deployment decisions also do not help (e.g., Girardi should not be sniffing 20 minutes per game or be paired with McDonagh), but the bottom line is that the Rangers need to add a legitimate top-four defender.
While just about every team in the NHL is always open to improving its defense, the Rangers' need is particularly dire, as their blue line is a major weakness that is holding them back from being an elite team. Unfortunately for them, the market price for defensemen is quite high, and there are not yet a lot of teams that have declared themselves as sellers for this season (we can thank three-point games for that…but I digress).
Even ignoring what the Rangers would have to give up in a trade for a top-four defenseman, there also do not seem to be a ton of viable targets right now. The Jacob Trouba possibility is seemingly dead, given his new deal in Winnipeg.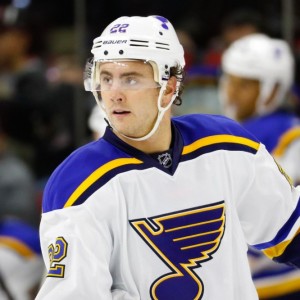 Kevin Shattenkirk's name seems to have been linked to the Rangers forever, given that he is a pending unrestricted free agent at season's end who grew up as a Rangers fan. But does it really make sense for the Rangers to part with assets to acquire him, when they have a good shot of acquiring him as a free agent and thus only giving up cap space? I think I just answered that question.
Additionally, for any defensive acquisition, the Rangers would face the risk of losing that player or another good one for nothing, as they currently will be forced to protect Girardi, Staal, and only one other defenseman (presumably McDonagh) from the exposure in the expansion draft.
As desperate as the Rangers are for help on the back end, it is probably most prudent to wait to make any big splashes until after the season. With that should also come the understanding that they cannot go "all in" again at the deadline this year and do anything that might have an adverse effect on their prospect pool or ability to make a proper free-agent acquisition like Shattenkirk in the offseason.
Until then, Girardi, Klein, and company will have to do their best to tighten things up.
Tom has been with The Hockey Writers for almost four years. After previously covering the LA Kings and the New York Rangers, Tom now covers the Anaheim Ducks.
While in college at Clemson University, the 2016 college football national champions, Tom wrote game summaries and feature articles for the official team website of the Greenville Drive, a Class-A minor-league baseball team and affiliate of the Boston Red Sox. Tom is happy to be able to continue to fulfill his passions for sports and writing with THW.