The New York Rangers have had a lot of success with late-round draft picks, most notably when they drafted Henrik Lundqvist in the seventh round in 2000. They also drafted valuable forwards including Ryan Callahan (fourth round in 2004,) Carl Hagelin (sixth round in 2007), and Jesper Fast (sixth round in 2010,) who helped them consistently make the postseason. In recent years the team has not had as much success finding late-round draft steals but Brett Berard has the potential to develop into a valuable player for them.
Berard's Rise as a Prospect
During the 2018-19 season, Berard finished with five goals and seven assists in 27 games with the U.S. National Under-17 Team in the United States Hockey League (USHL). In 2019-20, he had seven goals and 11 assists in 13 games for the U.S. National Under-18 Team. The Rangers drafted the 5-foot-9 winger in the fifth round of the 2020 NHL Draft.

Berard opted to play college hockey for Providence in 2020-21 and he finished with five goals and five assists in 19 games. He proved to be a strong defensive player, was active on the forecheck, and drove to the front of the net. He was not flashy but he was certainly effective.
In addition to playing well for Providence, Berard represented the United States at the World Junior Under-20 Championship in 2021. He continued his strong play and though he was not one of the team's top forwards he made the most of his opportunities and was noticeable in all seven of his games. He finished with a goal and four assists and helped his team defeat Slovakia, Finland, and Canada to win gold.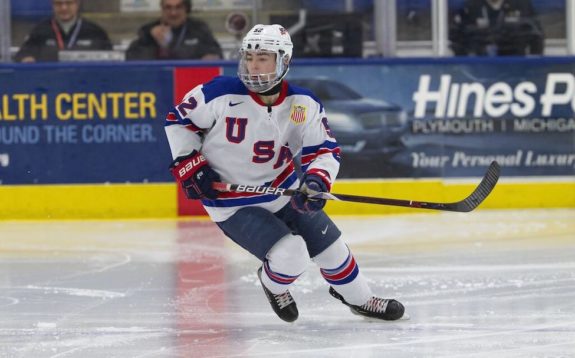 In 2021-22, Berard built on his strong play, earned more ice time, and took advantage of his opportunities on the power play. He was excellent at both ends of the ice and led Providence in goals with 18 and points with 38, playing in 36 games. Eight of his goals came on the man advantage. He also represented the United States again at the World Junior Championship and finished with one goal in five games.
---
Latest News & Highlights
---
Berard opted to return to Providence for his junior year and did not produce offensively the way he did in 2021-22 but he was still a very effective player. He finished with 10 goals and 14 assists in 36 games and was tied for second on the team in points. Following the season, he signed an entry-level contract with the Rangers and made his professional debut, playing in three games for the Hartford Wolf Pack of the American Hockey League (AHL).
Berard Can Help the Rangers
Though Berard may not get an opportunity to play in the NHL this season, he can help the Rangers down the road. In the last seven years, they have drafted a lot of forwards early in the first round, including Kaapo Kakko (second overall in 2019) and Alexis Lafreniere (first overall in 2020.) Filip Chytil was a late first-round pick in 2017, while Lias Andersson went seventh overall in 2017 and Vitali Kravtsov went ninth overall in 2018.
Related: Rangers Have Been Plagued by Weak Prospect Development
Despite all of those early picks, the Rangers have not yet gotten the best out of any of those players, though Chytil, Kakko, and Lafreniere have all shown promise. Andersson spent the majority of last season playing for the Ontario Reign of the AHL and he is now in the Montreal Canadians organization. Kravtsov was traded to the Vancouver Canucks last season and has since signed with Traktor Chelyabinsk of the Kontinental Hockey League (KHL).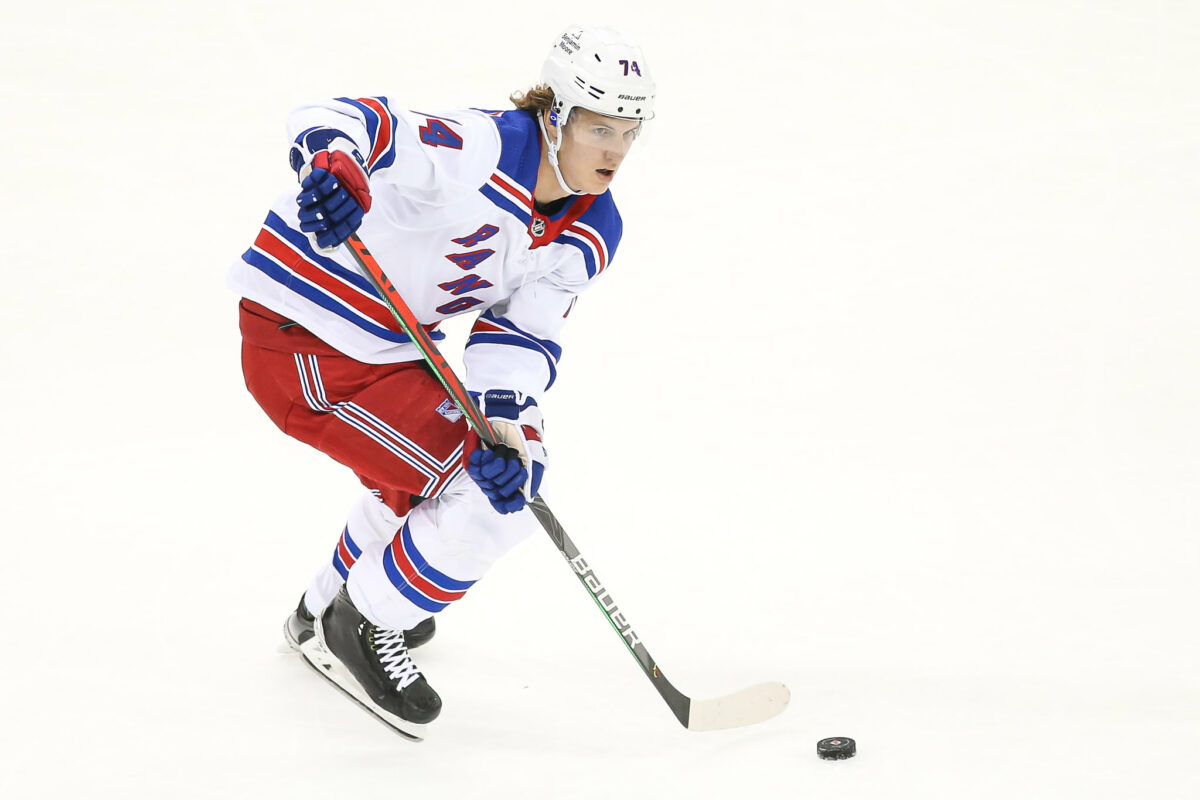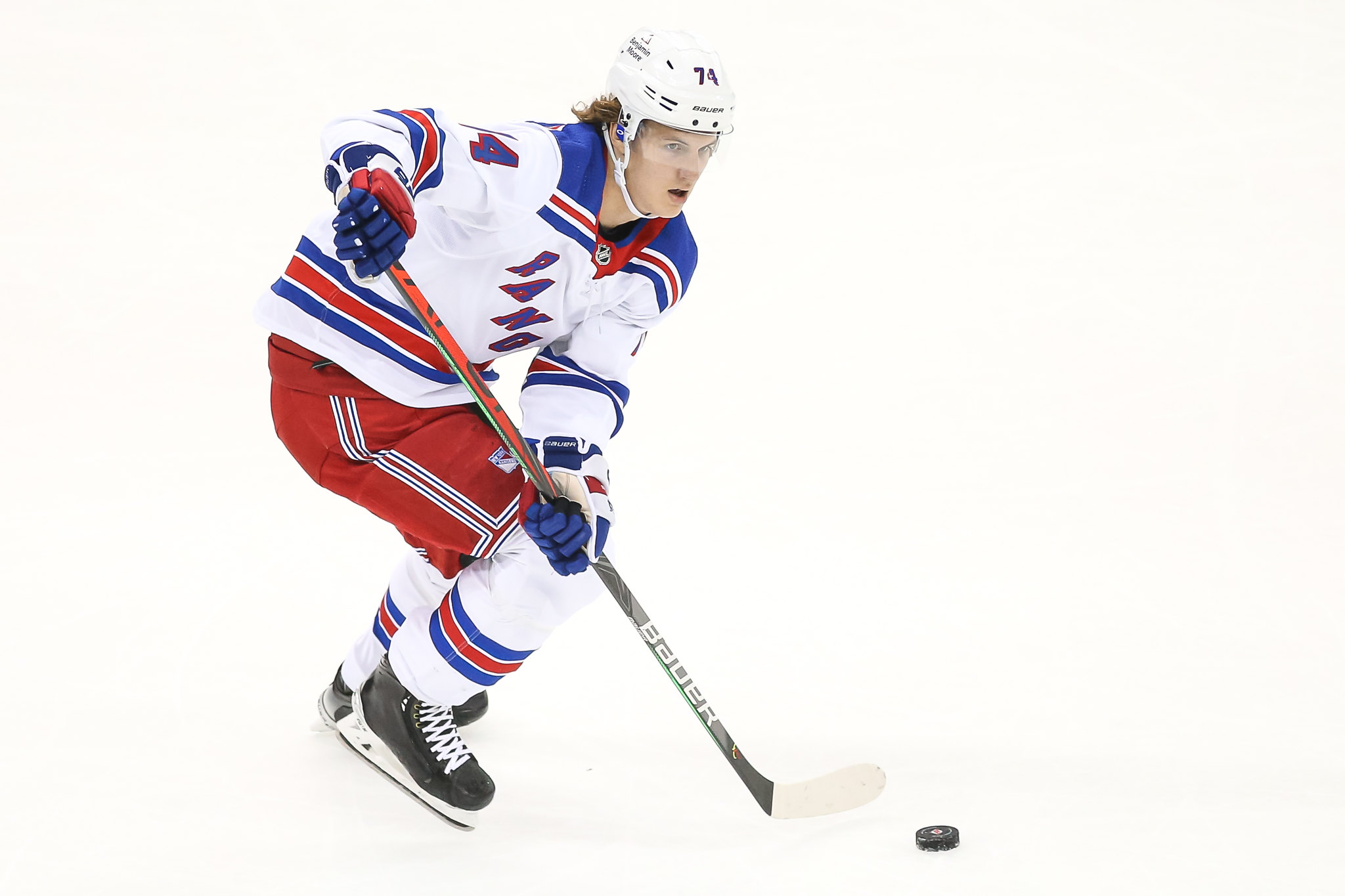 Though Berard may not have been an early pick, he is a good skater with the potential to develop into a valuable two-way forward. Right now the Rangers' bottom-six forwards are mostly aging veterans so there will be room for a younger forward to fill that role in the next few years.
For Berard Moving Forward
After three impressive seasons at Providence, Berard will likely begin this season with the Wolf Pack. Though it will not be an easy path to the NHL for him, he has already proven himself in the USHL and in college. Though he was not a top pick, he has become one of the Rangers' better prospects and should be a player to keep an eye on in the AHL this season.