The Professional Women's Hockey Players Association (PWHPA) hosted the first-ever professional women's hockey game at Madison Square Garden on Sunday night. Team New Hampshire defeated Team Minnesota by a final score of 4-3, kicking off the PWHPA Secret Dream Gap Tour in style. Brianna Decker, an Olympic Gold-Medalist for Team USA in 2018, led the way with a four-point night, tallying two goals and two assists.
As memorable and historical as the on-ice action was at Madison Square Garden, perhaps the best moment of the night came before puck-drop, as both teams lined up on their respective blue lines watching icon Billie Jean King address them. In the midst of her amazing speech, King told the athletes in front of her, "As you are about to take the ice on one of the biggest stages in the world, take a moment to look up at the most iconic ceiling in all of sports and entertainment. Because you are about to bust through it!"
She finished her rousing address by saying, "You are doing something bold, meaningful, long-lasting, and there is no better feeling, so go for it, and let's play hockey!" And play hockey they did, as New Hampshire would score first, courtesy of Decker, leading from start to finish. Minnesota fought valiantly, cutting into the deficit after a ridiculous slap-shot from Hillary Knight.
It was undoubtedly a monumental moment for women's hockey growth, and hopefully, when health and safety protocols allow, fans can be attendance at future events like this.
Chytil Nearing Return
New York Rangers' center, Filip Chytil, has been out since Jan. 24 with an upper-body injury, causing him to miss 14 games. The 21-year-old was the Rangers' best forward at the time of his injury, scoring two goals and registering an assist in the five games he played in, including a highlight-reel tally against the Pittsburgh Penguins.
There is thought that he could return Tuesday night against the Buffalo Sabres, giving the Rangers a much-needed weapon back in their lineup. Chytil was a catalyst during his first five games, creating numerous chances while helping fellow youngster Kaapo Kakko hit his stride. Although there has been no official word from David Quinn on his availability for Tuesday, optimism still reigns supreme.
The lowly Sabres currently sit at the Mass Mutual East Division's bottom, holding a record of 6-10-3. If he does return, Chytil will serve as a boost for an offense that struggled on Sunday but faces an opponent who has given up their fair share of goals this season (2.95 per game).
Lafreniere Heating Up
Alexis Lafreniere has had a slow start to his rookie season. There is no denying that, but the first-overall pick is starting to round into form as of late (from 'Rangers seeing progress in Alexis Lafreniere's game,' NY Post, 02/26/21). After recording his second goal of the season against the Washington Capitals on Feb. 20, the 19-year-old has recorded points in three of his last four games, including two-straight games with an assist.
He has continually been around the puck, and although he has yet to show consistency regarding his skill game, you can see Lafreniere finding his game. He has created chances, especially Friday night against the Bruins, when he stole a puck from a defender and beat Tuukka Rask with a backhander that unfortunately rung off the crossbar. It's obvious that there is more to Lafreniere's game than what we have seen thus far, but his play of late is encouraging, to say the least.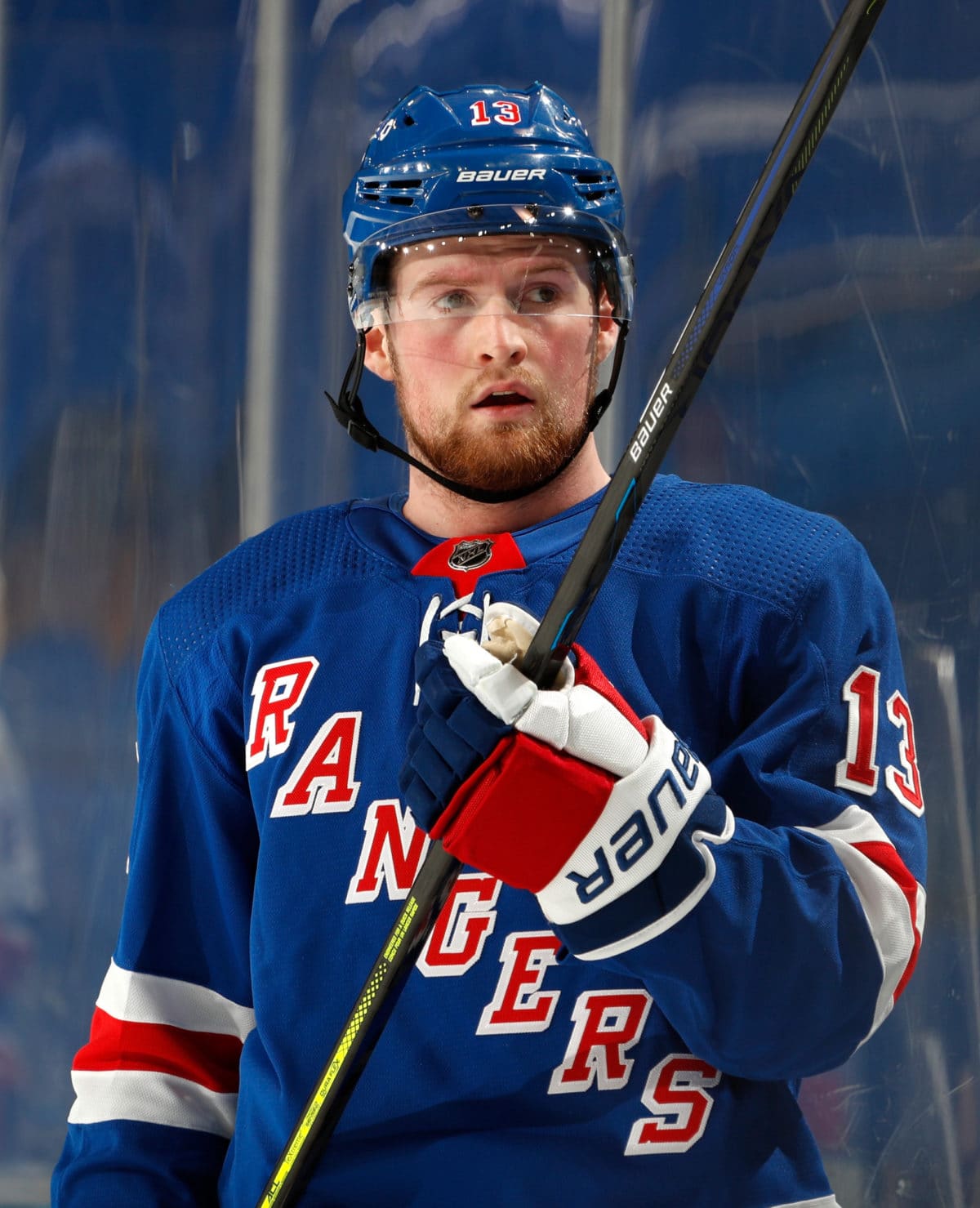 Points are starting to come for the rookie, who will face a Sabres team on Tuesday, which allowed him to have the fondest memory of his career so far; an overtime game-winner for his first career NHL goal.
Weekend Split Against The B's
The understaffed Rangers were able to split the weekend with the Bruins, who currently sit in two points behind the Capitals with two games in hand. They were able to trounce them on Friday, scoring a season-high six goals en route to a 6-2 victory, before getting outplayed on Sunday in a 4-1 defeat.
The Rangers became just the third team to defeat the Bruins in regulation this season (Devils and Islanders), and despite the split, they could walk away from this weekend feeling good about themselves. They have won four of their last six games and continue to stay in close battles with the division's elite, despite missing key players throughout their lineup.
The next time these two will face-off is a two-game set at TD Garden on March 11 and 13.
---
---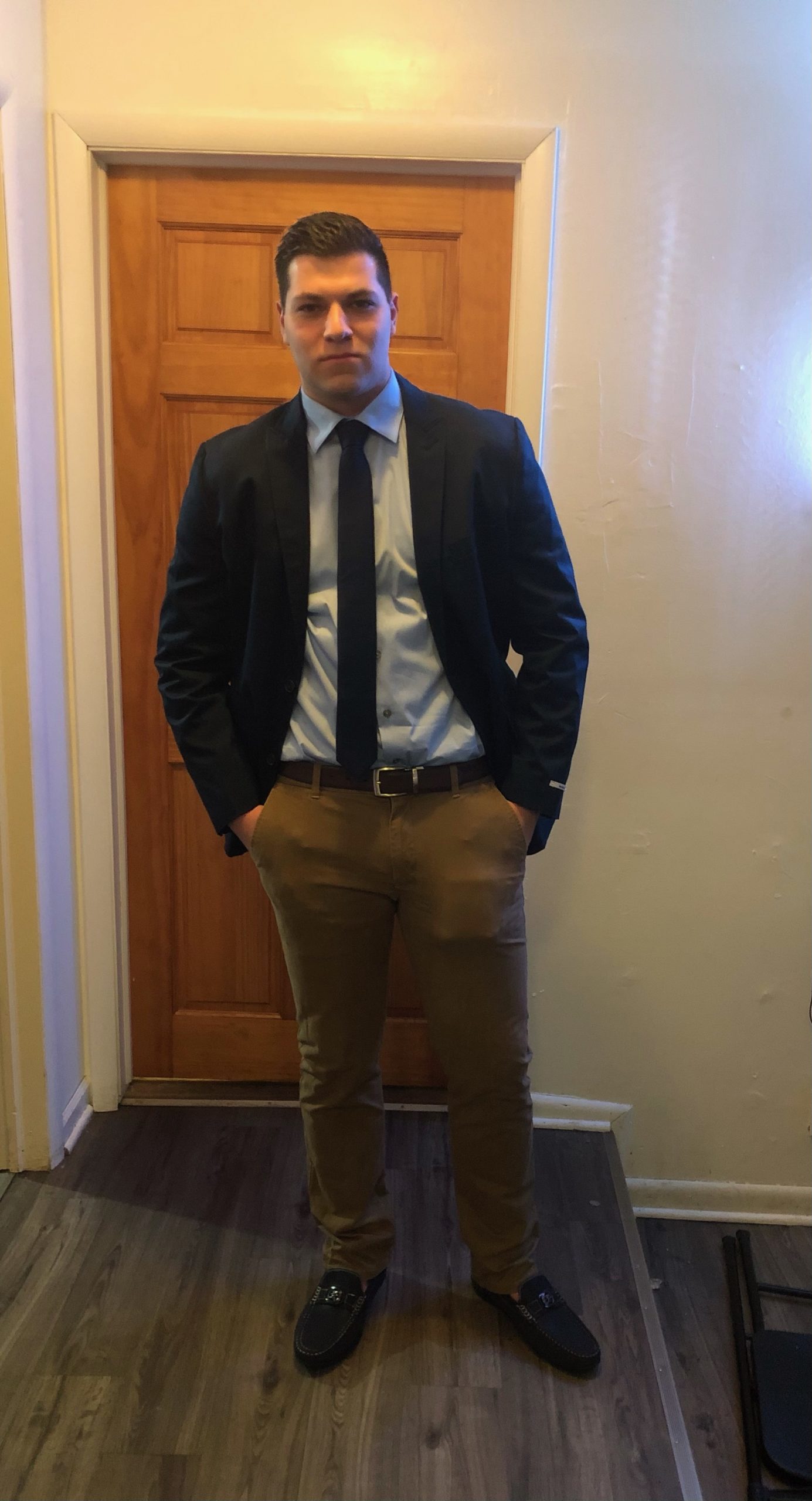 I have been an avid hockey fan my entire life and first laced-up skates at three. Now, I am a 22-year-old from Brooklyn, NY, looking to share my passion for hockey through my writing and podcasting.  My show, The Backcheck, covers New York hockey and the NHL and is featured on The Hockey Writer's Podcast Network. As a columnist, I cover the New York Rangers, doing my best to analyze the team from my unique perspective thoroughly.