After a hot start in January, finishing the first month of the 2020-21 season 4-1-1 and tied for fourth place in the Central Division with nine points, the Tampa Bay Lightning continued their winning ways by blistering through February. In 13 games played (GP) the Lightning went 10-3-0 — the only team in the league to hit double-digit wins on the month — and jumped into a tie for first place with the Florida Panthers.
February began at the head of a six-game winning streak for the Bolts before running into the red-hot Panthers. A slight scheduling change due to the snowstorms in Texas was the only hiccup the Lightning saw during the month — logistically speaking — which paved way for a thrilling four-game potential playoff preview against the Carolina Hurricanes. While many players were considered a star during the month of February, the following players stood out over the rest.
Third Star: Victor Hedman
Hedman, Mikhail Sergachev, and Brayden Point all recorded 12 points in 13 GP, but the edge here goes to Hedman who finished February with a plus/minus rating of plus-9. Only Jan Rutta — plus-12 in 13 GP — registered a better plus/minus rating than Hedman, who also managed a team-high 24:46 of time on ice per game played (TOI/GP).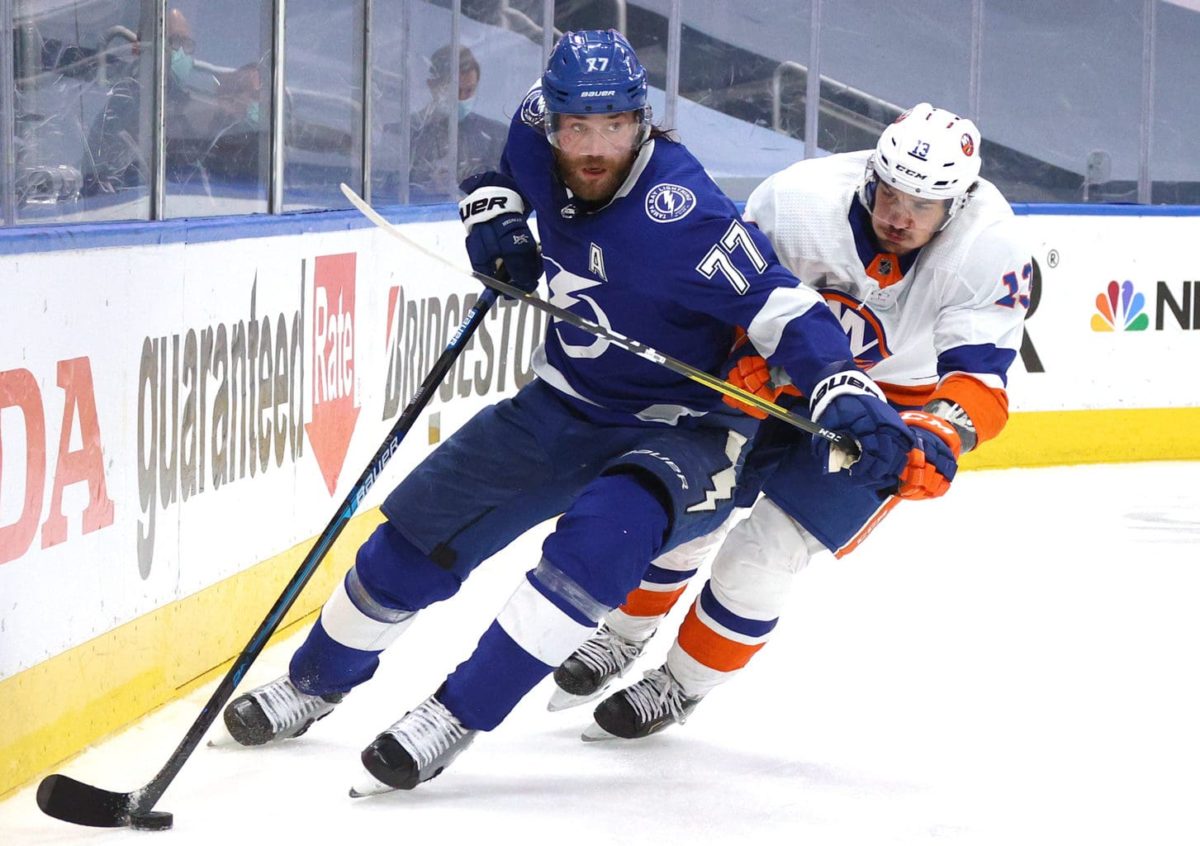 Hedman split his scoring evenly between the power play and even strength — two goals, four assists for six points at even strength and six assists on the man advantage — while being tied for fifth on the team in shots at 26 on the month. A rare pointless night in the Lightning's 5-0 win over the Dallas Stars in the final game of February brought Hedman one point shy from finishing at a point-per-game pace.
Second Star: Steven Stamkos
Speaking of point-per-game scoring, only two Lightning players managed that feat in February. One — Ross Colton — only played one game and, while his goal was certainly one to remember, it pales in comparison to what Stamkos did. In 11 GP, the captain tallied seven goals and five assists for 12 points or a 1.09 points-per-game average, even with having to miss two games due to being placed on the NHL's COVID protocol list.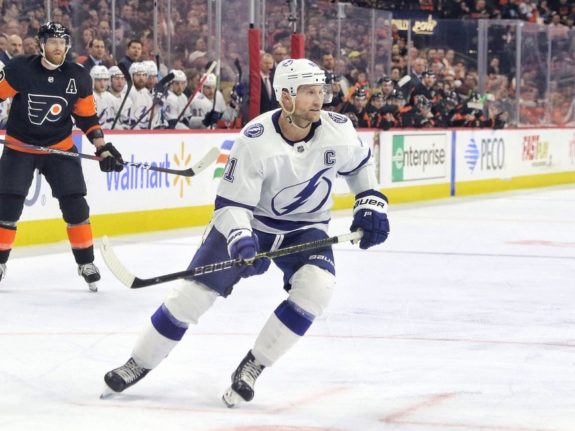 While he was not scoring at the same pace as Auston Matthews or Patrick Kane, Stamkos did boast a 25.9 shooting percentage (S%) trailing only Barclay Goodrow (27.8 S%) for Lighting players who saw at least 10 games of action in February. For the second month in a row, Stamkos led by example as he piloted the Lightning to the top of the Central Division.
First Star: Andrei Vasilevskiy
In January, the argument was that Vasilevskiy could have been considered for the First Star on his way to posting a 4-1-1 record with a .925 save percentage (SV%) and 2.15 goals-against-average (GAA) and that it would be impossible to ask any more out of him. Well, he must have seen that as a challenge. In February, Vasilevskiy posted an 8-2-0 record with a .946 SV% and 1.51 GAA, including two consecutive shutouts to close out the month. He led all goalies who had a minimum of four GP in February in wins, SV%, GAA, and shutouts — and even helped his own cause with an assist in the 5-2 loss against the Panthers.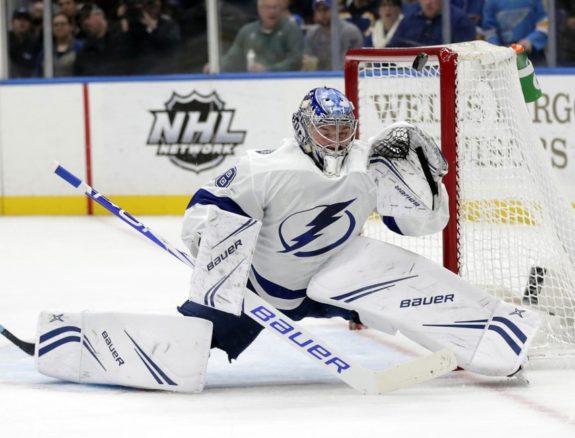 In the two games he lost, Vasilevskiy gave up seven goals on 55 shots for a .873 SV% — the only two games he had lower than at least a .935 SV%  in February — and gave up two or fewer goals in all eight of his wins. The Big Cat remained perfect at Amalie Arena this season, posting a 5-0-0 record after going 3-0-0 at home in January.
Honorable Mention: Yanni Gourde
The Lightning was dealt a bit of a blow in February when Anthony Cirelli was lost to a lower-body injury for six games. Head coach Jon Cooper had to shuffle lines to fill the gaps where the Bolts were missing their potential Selke Trophy candidate the most and often times landed on Gourde. While his numbers in February might not be overly impressive — four goals and two assists for six points in 13 GP — he averaged the third most TOI/GP of all forwards with at least 10 GP at 17:33. His ability to play in all situations and what he contributes to the team off the scoresheet earned him this month's Honorable Mention.
February saw the Lightning remain one of the NHL's hottest teams this season as depth, goaltending, and scoring at will propelled the Bolts back into first place in their division. With one-third of the season completed, the Lightning look to carry their momentum into March where 10 of their 16 games will be played on the road.
---
---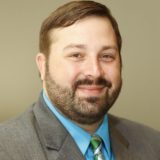 Born and raised in Michigan, Kyle Knopp started playing hockey when he was 3 years old. Knopp has played, coached, or worked at every level of ice hockey — including three seasons in the Ontario Hockey League and two seasons with the Detroit Red Wings where he was part of the Stanley Cup Championship team in 2008. He covers the Detroit Red Wings, hosts The Grind Line and THW Podcasts, and is the editor of THW's Morning Skate newsletter. You can follow him on Twitter @THW_Knopp.