The New York Rangers improved their roster at the trade deadline with the additions of Vladimir Tarasenko and Patrick Kane. They have the pieces in place to make a run at a Stanley Cup championship this season. However, not everyone on the roster will return in 2023-24. How far the club goes in this year's playoffs will determine the agenda of the front office this offseason. Let's take a look at four players who won't return in 2023-24.
Niko Mikkola
The Rangers acquired Niko Mikkola in the trade for Tarasenko on Feb. 9 with the St. Louis Blues. He has been elevated to a top-four defensive role following the injury to Ryan Lindgren on Feb. 25 against the Washington Capitals. Mikkola has filled in place for the injured blueliner on the pairing with Adam Fox. The 26-year-old defenseman has done well in providing the Rangers with physicality in the absence of one of their top blueliners.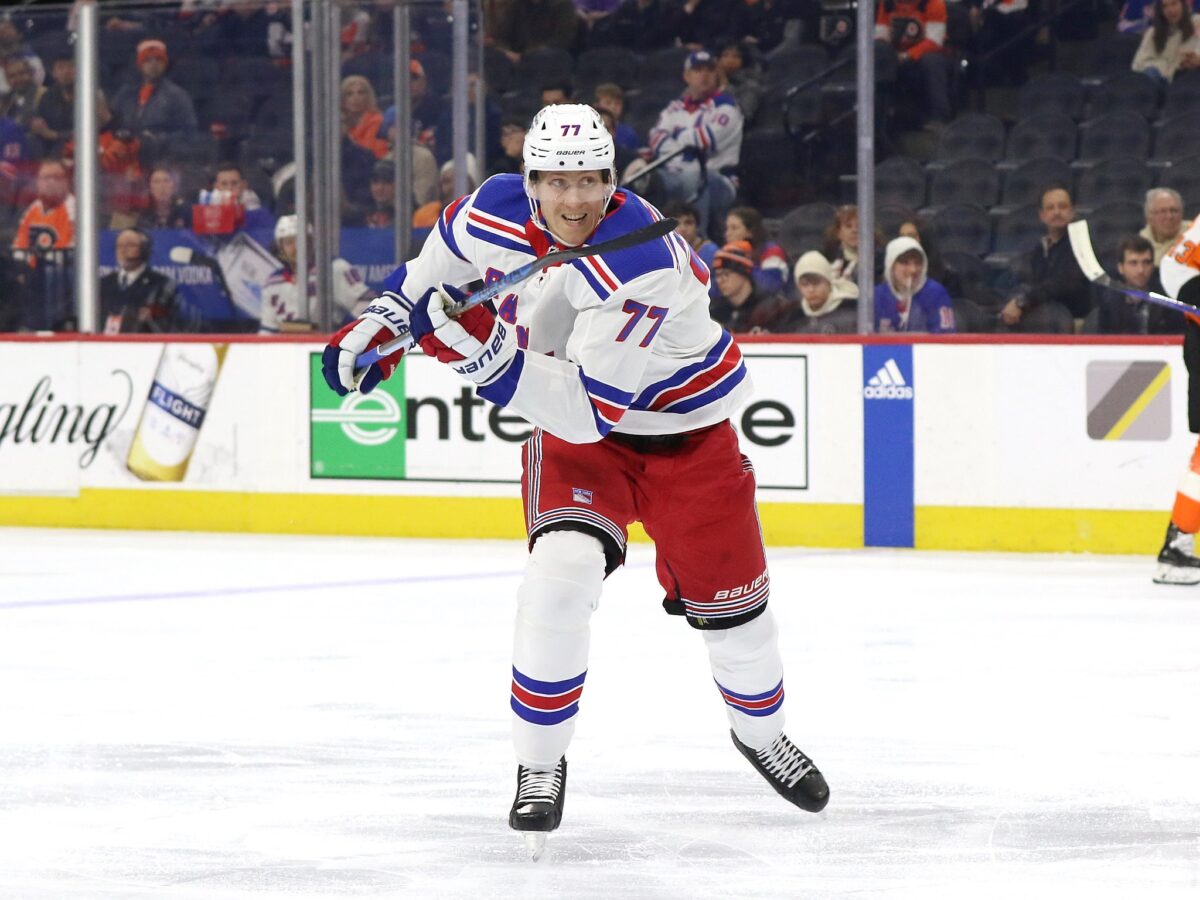 General manager Chris Drury has a few other defensemen on the roster that need contract extensions. Anticipating that they agree to an extension with K'Andre Miller this offseason, Mikkola may be a rental player this year for the Rangers. The front office needs to consider that Lindgren and Braden Schneider are due for extensions following next season.
---
Latest News & Highlights
---
Mikkola does have value as a defensive defenseman. The benefit of the Rangers keeping him is they will have another blueliner with NHL experience. It is uncertain how many defensemen with their American Hockey League (AHL) affiliate, the Hartford Wolf Pack, will be considered in training camp for a spot on the final pairing with Schneider. Ben Harpur has an extension that begins in 2023-24, increasing the chances Mikkola does not return. It is not a question of affordability but whether they have room for him.
Tyler Motte
The Rangers reacquired Tyler Motte from the Ottawa Senators on Feb. 19. He made a difference on their fourth line last year in the postseason. He is a good penalty-killer and plays with speed and physicality. His playing style is valuable in the playoffs.
Last season, it appeared the 28-year-old had a good chance of returning to New York. However, the franchise chose not to bring him back. Bottom-six forwards Julien Gauthier and Sammy Blais are no longer with the team. He may agree to a new deal in the summer if he plays well for the remainder of the year.
The Rangers will prioritize keeping younger players on their roster during the offseason. They may choose in training camp to give opportunities to players with the Wolf Pack. Without Blais and Gauthier, they have two fewer bodies to compete for fourth-line roles. The club could bring Motte back, but I thought that would be the case last off-season. However, it was not.
Jaroslav Halak
Jaroslav Halak will be 38 years old in May, and it would not be unexpected if he retires following the season. He has struggled at times this year for the Rangers. His bad play and a lack of offense in front of him led to him not picking up his first win until his seventh start of the year on Nov. 30 against the Senators.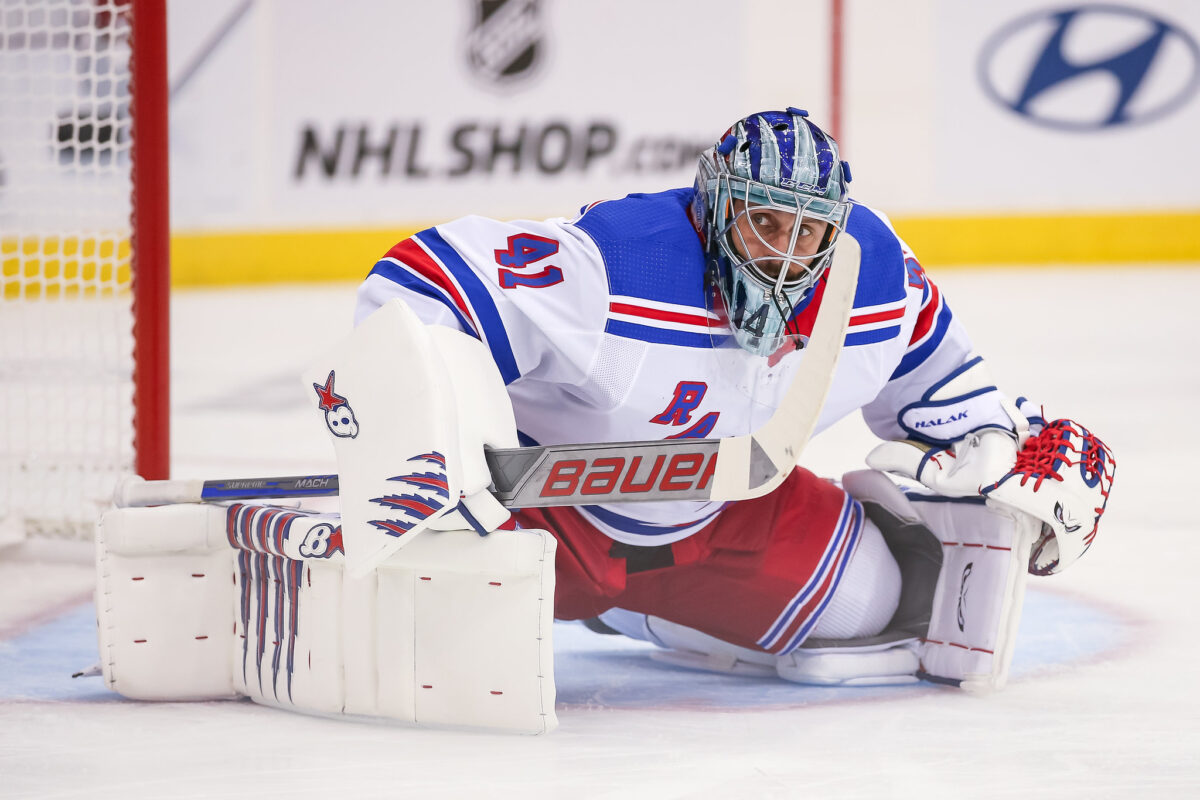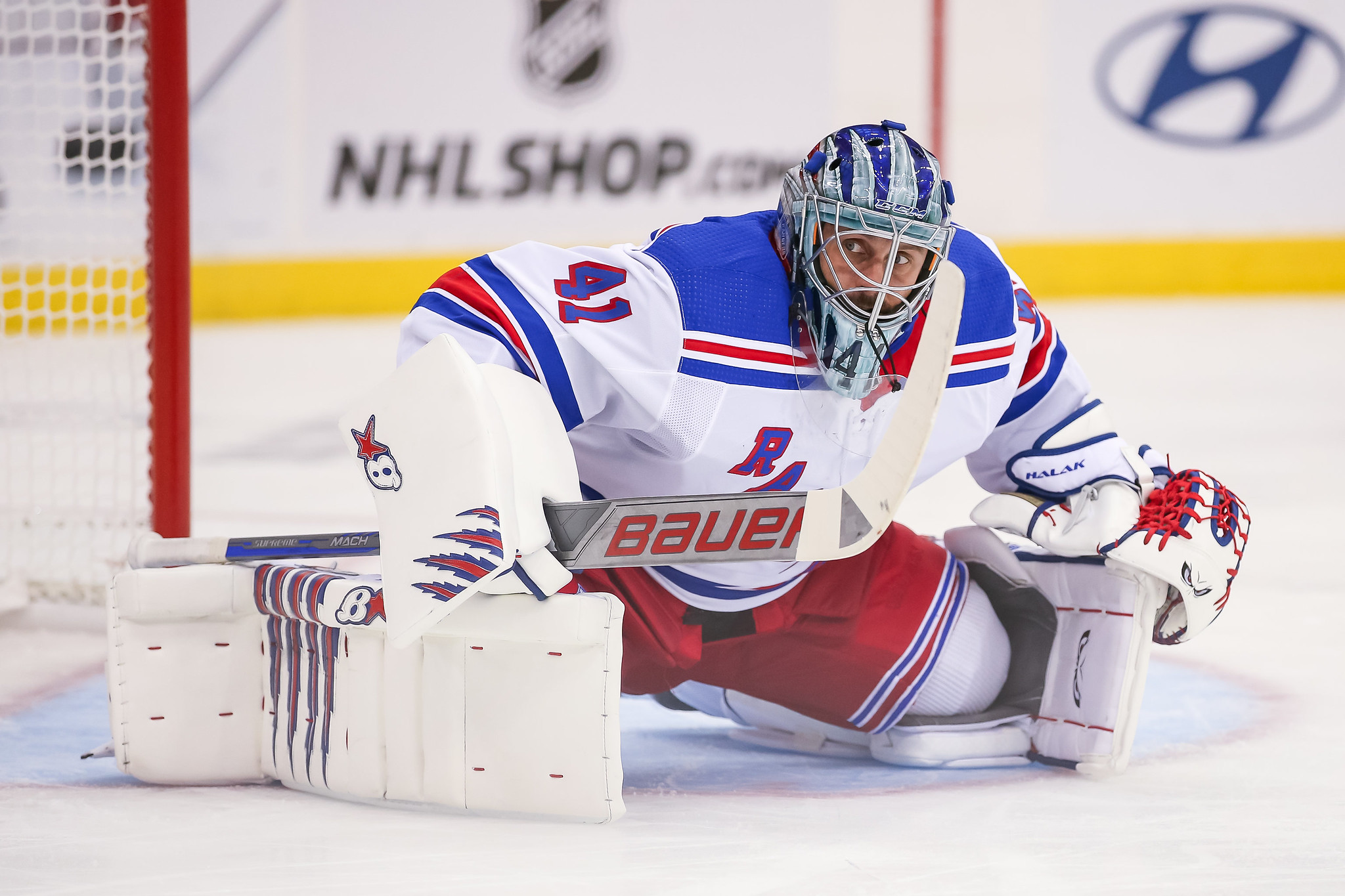 If the Rangers value an experienced veteran to backup Igor Shesterkin, they could sign Halak to another one-year deal this summer. However, given his streaky play, the front office may prefer to look elsewhere for a backup goalie. Do they prefer to have a younger player in the role of backup netminder? Alexander Georgiev was solid in the role. He wanted the opportunity to start, and it was not going to be in New York. I think they will sign another veteran backup this offseason that is younger than Halak.
Vladimir Tarasenko
Tarasenko is proving to be a worthwhile addition to the Rangers. He has four goals and seven assists in 17 games since New York acquired him. He has won a championship before, which playoff contenders value. However, he does have an injury history. He also may want a more lucrative extension than the team can afford.
The addition of Kane lessens the chance of Tarasenko returning to New York. The organization will need to choose between keeping one of them this off-season. Tarasenko has an injury history the Rangers need to consider if they want to keep him. Kane had a connection to the Rangers in trade rumors since last off-season. Presumably, the club has an interest in retaining the former Blackhawk given his previous time in Chicago playing with Artemi Panarin.
Panarin and Kane will have an interest in remaining on the same team beyond this season. Drury will be motivated to keep the duo together. Tarasenko will want a contract with an average annual value (AAVs) of between $6.5-8 million per season. If Kane agrees to a new contract with New York, it will be difficult for the club to also retain Tarasenko.
Related: Rangers News & Rumors: Tarasenko, Mikkola, Motte & More
The Rangers would like to keep both Tarasenko and Kane but the NHL is a business. GM Drury needs to consider new contracts this summer for Alexis Lafreniere, Filip Chytil, and Miller. Kaapo Kakko, Lindgren, and Schneider will also need new deals after next season. Even with trades of some of their younger players, they will probably be unable to retain both Tarasenko and Kane. The roster would also be getting older by trading away some of their younger players, which would not be a good trend for the organization.
The Rangers will have difficult decisions to make with their roster during the summer. Last season's trade deadline additions – Andrew Copp, Frank Vatrano, Justin Braun, and Motte were not with them at the start of 2022-23. The outcome of how New York does in the playoffs will factor into who returns next season. The organization will prioritize keeping their players that are due to be restricted free agents over most of their trade deadline rentals.
---
---