All of a sudden, the Montreal Canadiens playoff picture has become distorted. Likely destined to have nightmares as a result, fans went to bed on Saturday night seeing a different team atop the Atlantic Division. With the Ottawa Senators' latest victory, they and, for essentially the first time all season, not the Habs found themselves in first place.
It might be unthinkable, considering the Habs' amazing 13-1-1 start. However, it may also be for the best, considering the strong potential for a crossover matchup and the relative strength of the Metropolitan. For example, the Sens and Habs each have 84 points. The fourth-place, wild-card New York Rangers? Eighty-eight.
Nevertheless, it's another Metropolitan team that starts off this list of the Habs' likeliest opponents in the first round, ranked in order of how well the Canadiens match up against them.
Note: All stats from Sports Club Stats, based on figures from Sunday, March 12.
5. Columbus Blue Jackets
Current position: Third in Metropolitan (92 points; 67 games played)
Probability of a first-round match-up: 4.8%
The Columbus Blue Jackets may not be as threatening as they were following their 16-game winning streak spanning three whole months. They're still incredibly strong opponents.
For the record, the streak included one victory over the Canadiens, but it's perhaps quite telling how that win was separate relative to their infamous 10-0 one over the Habs nearly a month earlier.
That tells fans two things: First that the Blue Jackets are capable of complete domination even when they're not firing on all cylinders. Second? That, even incredibly motivated not to be shown up in consecutive games, the Habs were unable to come away with a victory their next time out. Even the lowly Colorado Avalanche beat the Canadiens 4-0 after losing 10-1 to them two months earlier.
Granted, Montreal did manage a somewhat-impressive, if not controversial, 1-0 victory over the Blue Jackets late last month. The fact remains, even while throwing everything but the kitchen sink at them, all the Habs could manage was an overtime win over them… and they technically needed a power play gifted to them by the refs in the extra frame to get that much.
No team should want to face Columbus, least of all the Habs.
[irp]
4. Ottawa Senators
Current position: First in Atlantic (84 points; 67 games played)
Probability of a first-round match-up: 3.0%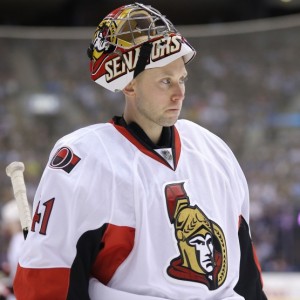 On paper, the Senators and Canadiens match up quite well. They have the same amount of points (albeit in one fewer game in Ottawa's case) and similar goal differentials. In Guy Boucher, Ottawa even has the coach everyone in Montreal wanted to replace Michel Therrien last season, before the Habs ultimately had to settle for Claude Julien.
Perhaps the biggest similarity is in net, though. Both teams depend a great deal on their goaltending, and, while Carey Price is obviously superior to Craig Anderson, consider this: Anderson just became Ottawa's all-time wins leader, despite only being traded to the Senators as a 30-year-old six injury-plagued seasons ago.
Granted, he had to pass this guy to do it, but it's impressive nonetheless.
Anderson arguably stole Ottawa's five-game first-round victory over the Habs back in 2013. Most everyone also agrees Montreal's 4-2 first-round victory in 2015 would have turned out at least slightly differently had Anderson started off that series instead of Andrew Hammond.
Anderson is now playing some of his best hockey in the face of serious personal turmoil and the Sens seem to be rallying around him. Needless to say, they could be very dangerous, most of all to Montreal.
3.  New York Rangers
Current position: Fourth in Metropolitan (88 points; 68 games played)
Probability of a first-round match-up: 49.2%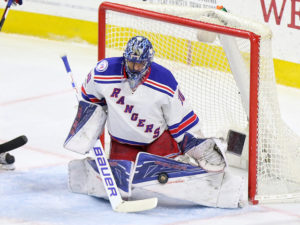 If the status quo holds up in the Metropolitan, the Canadiens would likely welcome a regular-season Atlantic Division title with open arms, and not just because it would mean home-ice through the first two rounds. It would also mean a first-round match-up against the New York Rangers, against whom the Habs swept the season series.
With goalie Henrik Lundqvist out the next two weeks at least, the Rangers finishing out of the Metropolitan's top three spots seems like the best bet. That's admittedly in spite of back-up Antti Raanta's superior stats this season, which is one more reason the Rangers look especially vulnerable. For the first time in nearly a decade, Lundqvist owns a save percentage below .913.
Of course, even Vezina Trophy winners are entitled to bad seasons — just ask Price. However, this feels different in that Lundqvist just turned 35. The guy has had enough trouble finding playoff success backstopping this team, with his lone Stanley Cup Final appearance coming in 2014, after the Rangers eliminated the Habs a round earlier.
Revenge is a dish best served cold, perhaps three years later.
2. Boston Bruins
Current position: Third in Atlantic (78 points; 68 games played)
Probability of a first-round match-up: 20.7%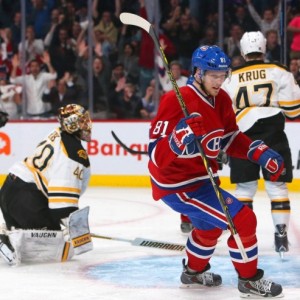 There's little denying Montreal's all-time .563 winning percentage against the Boston Bruins (which jumps up to .735 in terms of playoff series). However, even if you looked past all that history, you'd be hard-pressed to find a team whose buttons the Habs know how to push better than the Bruins.
That's not even taking into account how Julien, who spent over nine years behind Boston's bench, is now at the helm of the Habs. If you factor in Montreal's superior record and goaltending, the Habs would no doubt be favorites here (with Tuukka Rask sporting a just-decent .915 save percentage this season and an all-time 7-15-3 record against the Habs).
When the one advantage the Bruins might have that springs to mind is the lack of power-forward Milan Lucic, they're in trouble. Even then you have to wonder if that trade-off, his lack of discipline in exchange for his physicality and ability to score, is worth it. Fans might soon find out if it will be.
[irp]
1. Toronto Maple Leafs
Current position: Fourth in Atlantic (76 points; 67 games played)
Probability of a first-round match-up: 13.4%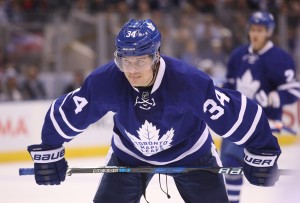 Considering the last series between the Toronto Maple Leafs and Habs took place in 1979 (Habs won 4-0), seeing the two meet up in the playoffs would be quite the treat. Historically, this is perhaps the most storied rivalry in league history.
That may no longer be a valid argument. In fact, a Boston-Montreal match-up may be the series hockey fans in general may want the most. Still, Habs fans are probably secretly hoping for the Leafs. For their part, even if it would mean making the playoffs ahead of schedule, Leafs fans are probably cringing at the possibility. That's because the Habs have won 14 straight over the Leafs.
To put that in perspective, that's two best-of-seven series that have gone the distance, only they wouldn't have to, because, you know… While Habs fans shouldn't count on a sweep (or even a series victory), there's no potential first-round opponent whose number the Habs have had more in the recent past. And, because the young Leafs would likely just be glad to be there, there's a good chance they would fold at the first sign of adversity.
The Leafs are looking like the Atlantic's team of the future, so Habs fans should look forward to this match-up while they still can. It's also the one they should most look forward to this spring.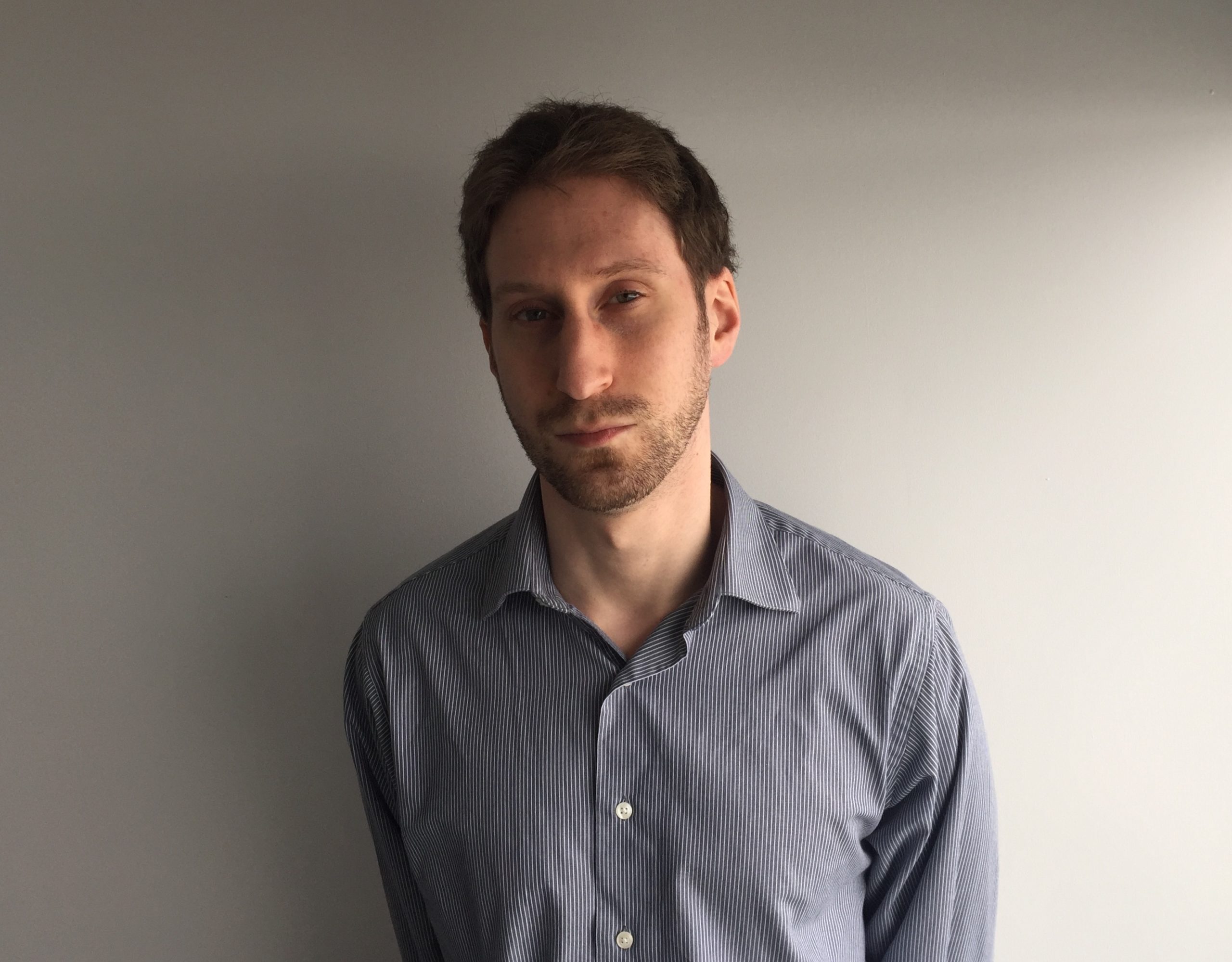 After 10 years of writing hockey, Ryan decided it was as good a time as any to actually join The Hockey Writers for the 2014-15 season. Having appeared as a guest on such programs as CBC Radio One's Daybreak, Ryan has also written for the Montreal Gazette and Bleacher Report and worked for the NHL itself and his hometown Montreal Canadiens. He currently writes about all things Habs for THW, with it being a career highlight for him to have covered the 2021 Stanley Cup Final as a credentialed member of the press.