The Columbus Blue Jackets got started and finished early on their roster reconstruction this offseason. A couple of trades to bring in top-four defenders and a steal at the top of the draft should be enough to have the fifth line looking optimistically toward the new year, after an abysmal 2022-23 season.
The Blue Jackets find themselves stifled by a logjam of skaters with over 15 forwards and 12 defensemen who should see time in the NHL, yet a remarkable amount of salary cap space. In the salary cap era, contract efficiency is king. That's why there is room for one or two bad contracts on a team, but once they start to stack up, it can be a 'death by a million papercuts' situation.
Here's a look at each contract signed by Columbus. We'll rank them based on their cap hit and contract length in relation to their value to the team and what they bring to the roster. I'll be using the same tiering system that our Minnesota Wild writer Tyson McKay used to rank the Wild's contracts because his article is what inspired me to write this piece. Give his story a read, if you can.
S-Tier: Absolute Steals – Boone Jenner & Ivan Provorov
| | | | |
| --- | --- | --- | --- |
| Rank | Player | Years | Cap-Hit |
| 1 | Boone Jenner | 3 | $3,750,000 |
| 2 | Ivan Provorov | 2 | $4,745,000 |
A couple of contracts on the Blue Jackets' books are absolute steals. They are incredibly team-friendly, which allows management to spend more in other places.
Boone Jenner hits, fights, kills penalties, scores goals, and wins faceoffs. He also brings natural leadership and has made himself invaluable on and off the ice – which is why he wears the 'C' on his chest. Offensively, he's been good for around 25 goals and 45 points since this contract kicked in. If he had been injury free, he was on pace for 31 goals and 55-60 points in each season.
Those stats alone project him to earn roughly $5.5 to $6 million per season, and that's without taking into account his leadership and defensive play. With this contract, the Jackets have had their first-line center for $3.75 million. That's absolutely ridiculous. Even though he would be more suitably slotted in as a second or third-line center, considering all that he brings to the table, he would still be of tremendous value lower on the depth chart.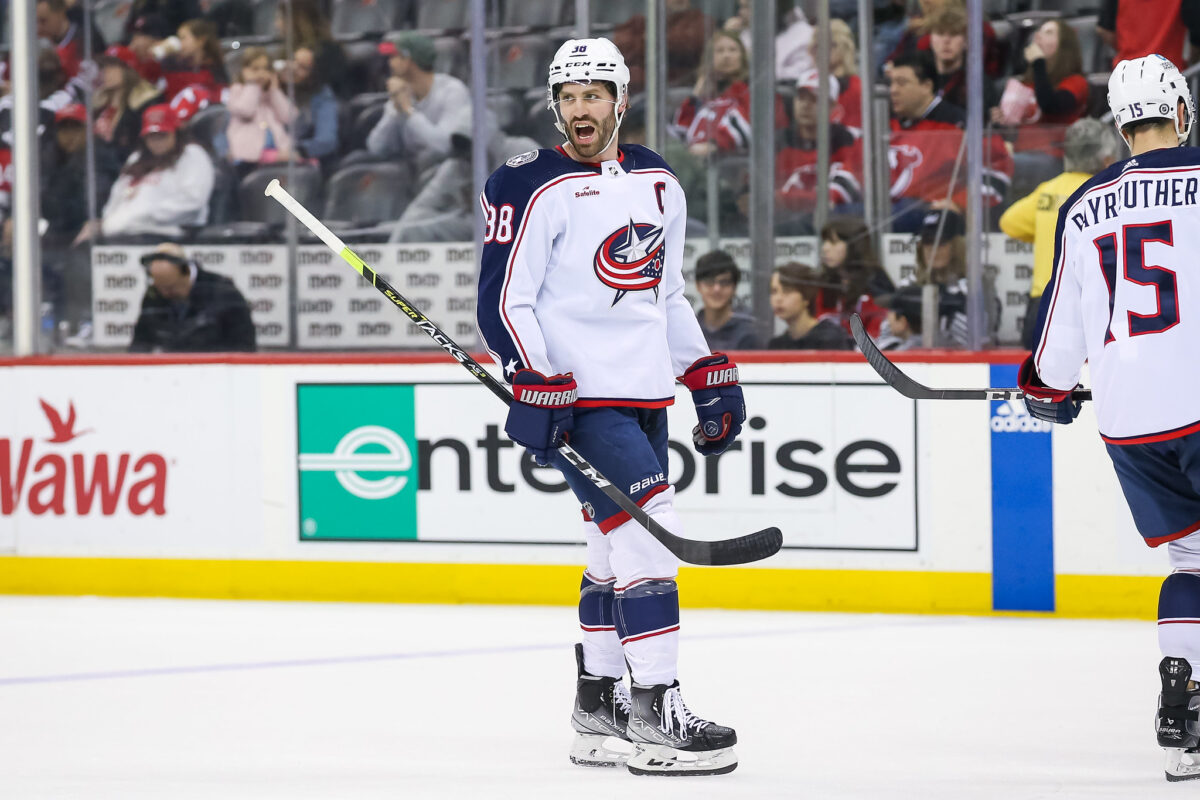 On to the other top contract. There should be an asterisk beside Ivan Provorov's because technically, he's being paid over $6 million for the duration of this deal. However, Columbus paid a little extra in terms of draft capital to get him at this cap hit, with the Los Angeles Kings retaining just over $2 million. Regardless, the Blue Jackets have a defenseman who has played top-pairing minutes with the Philadelphia Flyers for the past six seasons under contract for the next two years at less than $5 million. Plus he's still in the prime of his career at only 26 years old. That's a steal of a deal.
A-Tier: Great Value – Johnny Gaudreau, Adam Boqvist & More
| | | | |
| --- | --- | --- | --- |
| Rank | Player | Years | Cap-Hit |
| 3 | Johnny Gaudreau | 6 | $9,750,000 |
| 4 | Adam Boqvist | 2 | $2,600,000 |
| 5 | Alexandre Texier | 1 | $1,525,000 |
| 6 | Andrew Peeke | 3 | $2,750,000 |
I'm not sure that there is a soul on this earth who foresaw Johnny Gaudreau leaving the Calgary Flames to sign with the Blue Jackets in free agency. We're a year out from that heist, and I think we're all still in a state of shock. The second-biggest shock from that signing is that considering the team's history of overpaying to get free agents to move to the Buckeye State, somehow they got Johnny Hockey signed for a less than eight-figure cap hit.
Let's be pragmatic for a second. While Gaudreau was a steal for the Blue Jackets in free agency, it doesn't mean he is on a steal of a contract. While the team didn't overpay for him, his contract isn't much of an underpay either. Where the value comes in is that he's likely going to be their top offensive producer throughout much of his contract.
The other players on great-value deals are young players on bridge contracts. Adam Boqvist, 23, could put up 40 to 50 points from the blue line in a healthy season. Next is the fresh Frenchman, Alexandre Texier, who returns from his self-imposed Swiss exile on a cheap contract. At times in the 2021-22 season, he was their best forward, and he could be reinvigorated after spending last season close to home.
Finally, shutdown defensive stalwart Andrew Peeke carved out a reliable role, blocking shots and making big hits on the right side. The 6-foot-3 youngster was counted on in big situations playing over 21 minutes per night. Despite his intense physical presence – blocking 197 shots and throwing 180 hits in 2022-23 – he's been durable enough to only miss two games over the last couple of seasons. If a playoff team comes calling for Peeke, he would be worth a significant haul considering his style of play and the cost certainty on his contract.
B-Tier: Right Where They Should Be – Patrik Laine, Daniil Tarasov & More
| | | | |
| --- | --- | --- | --- |
| Rank | Player | Years | Cap-Hit |
| 7 | Patrik Laine | 3 | $8,700,000 |
| 8 | Daniil Tarasov | 2 | $1,050,000 |
| 9 | Nick Blankenburg | 1 | $825,000 |
| 10 | Justin Danforth | 1 | $975,000 |
| 11 | Mathieu Olivier | 2 | $1,100,000 |
| 12 | Eric Robinson | 1 | $1,600,000 |
| 13 | Sean Kuraly | 2 | $2,500,000 |
| 14 | Yegor Chinakhov | 1 | $800,000 |
| 15 | Emil Bemstrom | 1 | $900,000 |
| 16 | Liam Foudy | 1 | $762,500 |
Star Patrik Laine is not quite a great-value contract, but he is the next closest to that tier. He likely would be there had he signed at that cap hit long-term, but alas, both sides opted for a shorter length. He's set to hit free agency again at 28 years old, which will put the team in a tough spot with a plethora of other good and young players needing to be re-upped around that time, and he will be able to command a less team-friendly cap hit. But let's stay in the present.
Looking at his current contract, which is way more than was projected, you cannot argue with his statistical output over the last two seasons as a point-per-game player on a terrible team. The Blue Jackets are far better with Laine on the ice than without him, which makes him worth every penny of that $8.7 million.
Most of the Blue Jackets' contracts fall within this tier, which means a couple of things. One, the team has done a good job appraising the talent that they have, and two, they haven't overpaid for a lot of their third and fourth-line depth forwards. Sean Kuraly is close to an overpay for full-time roster forwards, but he still brings a ton to the table. Plus, there have been worse fourth-line centers who have earned more money in NHL history, so the team did pretty well in signing him.
C-Tier: Overpaid – Zach Werenski, Damon Severson & More
| | | | |
| --- | --- | --- | --- |
| Rank | Player | Years | Cap-Hit |
| 17 | Zach Werenski | 5 | $9,583,333 |
| 18 | Damon Severson | 8 | $6,250,000 |
| 19 | Jake Bean | 1 | $2,333,333 |
| 20 | Jack Roslovic | 1 | $4,000,000 |
| 21 | Elvis Merzlikins | 4 | $5,400,000 |
| 22 | Erik Gudbranson | 3 | $4,000,000 |
This category is a combination of Columbus paying the 'small market tax' and a couple of gambles that have yet to pay dividends. The tax I'm referring to is the one imposed by the marketplace to incentivize a player to stay in Ohio when they might want to play in a bigger city.
Zach Werenski has been an All-Star caliber defender for years. Yet, he is not the third-best in the NHL at his position as his cap hit suggests. His long-term contract came in at more money than that of Adam Fox and Cale Makar, who have both earned more Norris Trophy votes in each of the last three seasons than Werenski has in his entire career. He is definitely an $8 to $9 million player as a legitimate number-one defender, but the Blue Jackets paid a little extra for the small market tax on this one.
Related: Blue Jackets 2023-24 Season Expectations: Damon Severson
The other 'small market tax' player is Damon Severson, who was considered one of the top free agents on the market this offseason. His contract is a bit of an overpayment, given the player he is now. He has yet to average over 24 minutes per game through a season and will now be counted on as a top-pair defenseman. He's not really a spring chicken either at 29 years old, and his contract will pay him $6.25 million annually until he's 37.
---
Latest News & Highlights
---
There are not a ton of defensemen who continue to play at a high level into their late-30s, so those last couple of years on Severson's contract could be pretty tough. The first couple also look questionable, tying up a sizable chunk of salary through the tail end of the flat cap era. If Severson becomes the stabilizing top-four defenseman that the Blue Jackets are hoping for, and if the salary cap goes up as much as speculated, some value could really be drawn from this deal.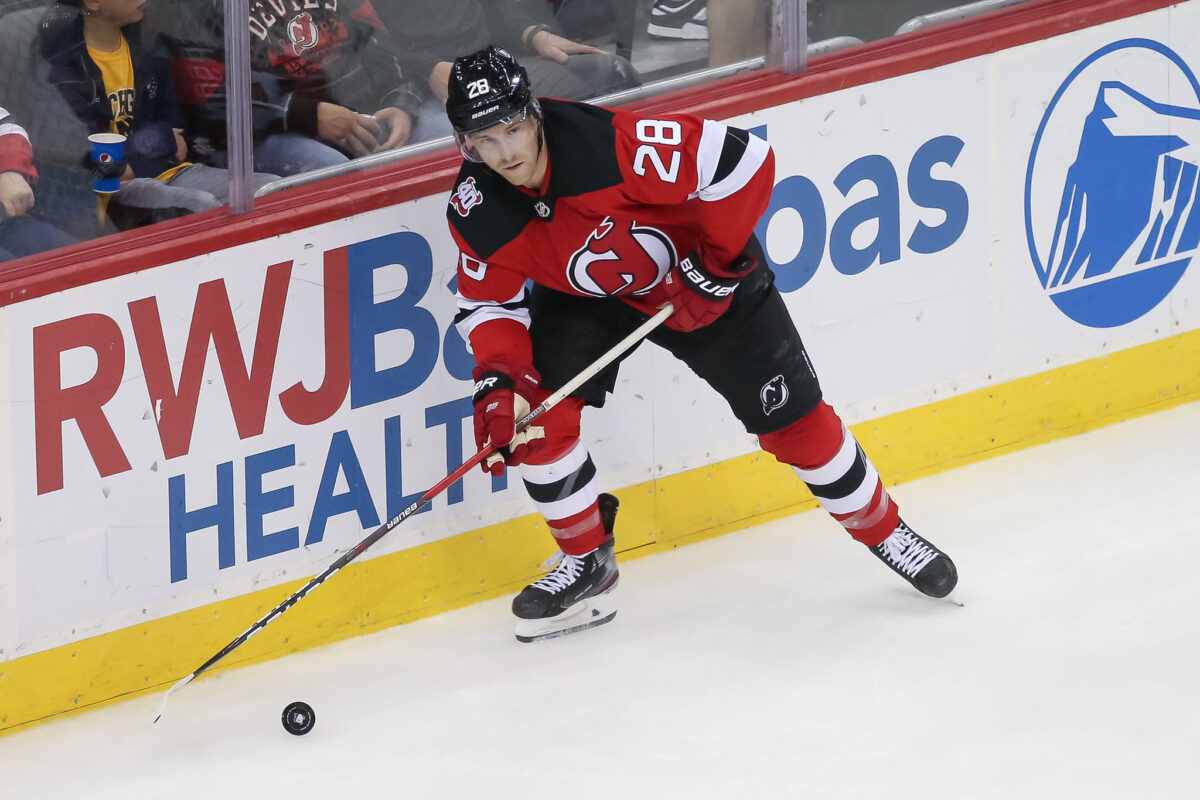 Jake Bean, Jack Roslovic, and Elvis Merzlikins are gambles that just haven't paid off yet. Bean was hurt all of last season and will have to fight for a regular spot on the blue line moving forward. Roslovic is a hometown boy who could find himself on the trade block after defensive deficiencies and offensive inconsistencies. Merzlikins had a terrible season, one of the worst in modern NHL history for a goalie. Although, if I were to bet on one of those players turning things around, I would pick the Latvian netminder. He has a solid history of strong play and will be a little more sheltered playing behind a rebuilt defense corps using a Mike Babcock-coached system, and he has a new goalie coach to work with, too.

Finally, the worst contract on the Blue Jackets' books is one that had fans and pundits scratching their heads from the moment it was signed. At this point in his career, we know what Erik Gudbranson is: a solid-shutdown third-pairing defender. That role is a tough one to commit $16 million over four years to.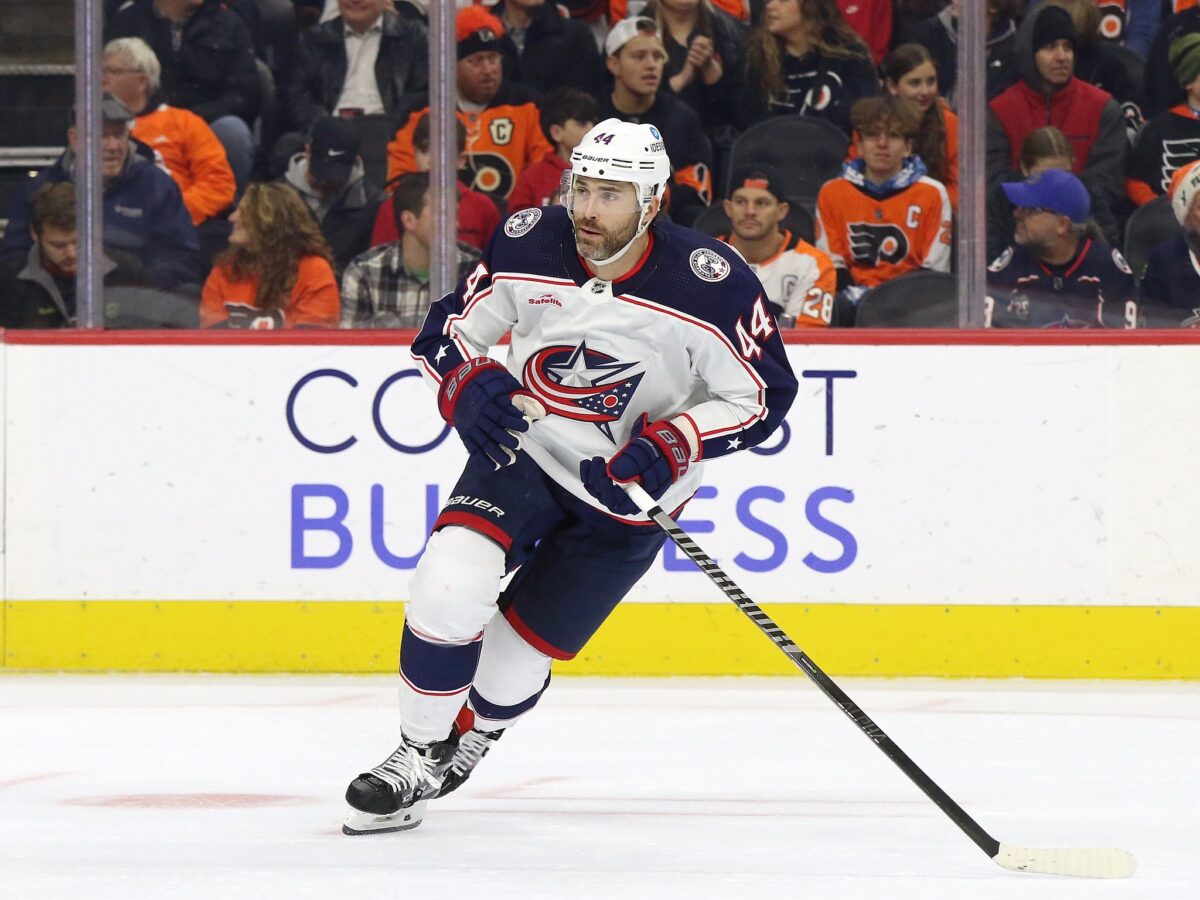 His physical play has taken a toll on his body and could be trouble as he continues through his early 30s. In his 12 seasons in the NHL, he's only played more than 70 games in a season four times. He had become a journeyman, playing for six teams in the four seasons before signing with Columbus and only averaging around 17 minutes per night.
Yet the Blue Jackets still went and signed him for four years at a cap hit generally reserved for a 20-minute-per-night top-four defender. There are positives since he does bring size and a veteran presence to a blue line that was lacking before he arrived. However, I imagine the team will wish they had signed him for less when they have to find the money to re-sign players like Kent Johnson, Kirill Marchenko, Cole Sillinger, Texier, and Boqvist over the next few seasons.
Overall, the Blue Jackets are in a favorable salary-cap situation. They've still got space to add or subtract at the trade deadline if need be. Plus, they are devoid of any contracts that are truly irredeemable for a sizable amount of time. As the traditionally blue-collar franchise enters its first skill era, they are set up pretty well from an asset management perspective.