Through the first half of this season, the Boston Bruins have been hit with a slew of injuries, and as a result, a number of Providence Bruins have seen extensive playing time in the NHL.  Despite all the injuries (or in Providence's case, call-ups), both teams have remained at, or close to, the top of the standings.  In total, Providence has sent eight skaters and their starting goalie to Boston for various amounts of time.  With three of their regular defensemen and five of their top forwards being called upon for NHL service, it's fair to ask which of the Baby B's are next in line for a call up.
Forwards
Offensively, Providence has already given Boston the best it has to offer.  In Ryan Spooner, Matt Fraser, Nick Johnson, Craig Cunningham, and Justin Florek, Boston has swiped five of Providence's top six scoring forwards.  In the event that Boston loses additional forwards to injury, their options are a bit limited.  The first name that jumps out is Carter Camper.
Carter Camper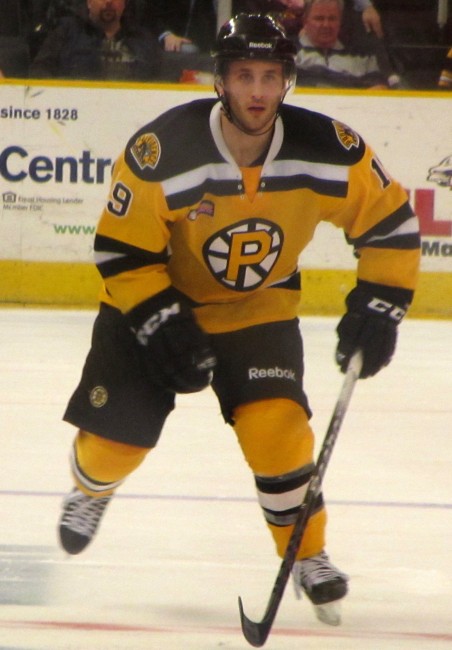 After making his NHL debut for Boston last season, Carter Camper has spent all of this season in Providence.  Through 35 games, he leads all P-Bruins with 29 points, including seven goals.  With Spooner and Fraser in Boston, Camper has slotted into the first line center position and helped keep Providence's most dominant line on a roll.  Although Camper doesn't possess the size and speed that the Bruins typically target, he has a knack for generating offense.  He has the potential to be a regular third line forward down the line, but for now, he represents more of an emergency call up than a player who would see an extended stay in Boston this season.
Bobby Robins
Robins, the UMass-Lowell alum, would likely only be called upon in one of two scenarios.  First, and also the more likely of the two scenarios, the Bruins are in desperate need of energy and physicality.  The second situation in which I could see the Bruins calling up Robins this season would be if the injury bug spread to the rest of the forward group.  Robins doesn't contribute much offensively, but he loves to throw his body around and never shies away from a fight.  There's no doubt that he'd be a Bruins fan favorite in that respect, but in terms of winning hockey games, he might not be the solution.
Defensemen
The Baby B's have already sent Kevan Miller, David Warsofsky and Zach Trotman to Boston this year, after graduating Torey Krug and Matt Bartkowski last season.  Considering that wealth of talent that has made its way north, there isn't much left on the farm upon which the big club can rely.  The one name that pops out as a possibility for this season is Joe Morrow.
Joe Morrow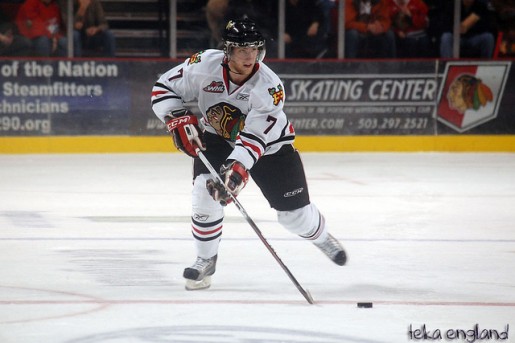 When Joe Morrow finally arrives in Boston, he will be the final piece of the Tyler Seguin trade to make his Bruins debut.  The Bruins seem content to let him get a full season in the AHL with one team, after he spent time with three different organizations in 2013.  The 2011 first round pick has adjusted nicely for the P-Bruins, carving out a role on the team's top defense pair.  Known for his offensive prowess, Morrow has not disappointed in the scoring department, ranking fifth among all Providence skaters with 22 points through 35 games.  With that said, we've only seen the tip of the iceberg, as Morrow is still early on in his development.  Although it seems unlikely that the Boston Bruins will go through another three defensemen this season, if the need were to arise, Morrow would be next in line.
Entering the 2013-2014 season, the Boston Bruins were in an ideal situation, with a handful of players on the cusp of being NHL-ready, but not having the NHL roster spots for all of them.  In a matter of three months, the Bruins have utilized every bit of that depth.  The hope is that the worst of the rash of injuries has passed, but if it should resurface, these three players will be awaiting a call in Providence.