Well, it could always be worse. After getting off to a 1-7-2 start through 10 games last season, including five shutouts, the Anaheim Ducks opened their 2016-17 campaign with back-to-back losses against the Dallas Stars and Pittsburgh Penguins in addition to an overtime loss to the New York Islanders in Brooklyn to bring their overall record to 0-2-1. Hey, at least they didn't get shutout once this time.
Week One
Game 1: @ Dallas 4-2 L (Gibson)
Game 2: @ Pittsburgh 3-2 L (Bernier)
Game 3: @ New York Islanders 3-2 L in OT (Gibson)
Overall: 0-2-1 record, 1 point
Has Randy Carlyle Changed?
So far, only minor changes have been made.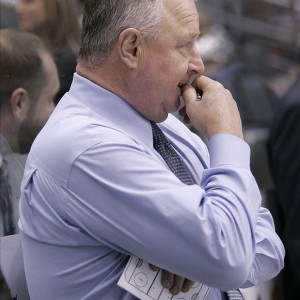 The big boys will always play heavy minutes under Carlyle and that trend has stayed consistent. Ryan Getzlaf, Corey Perry, Ryan Kesler, and Jakob Silfverberg all played around 20 minutes while Cam Fowler and Sami Vatanen hovered around 25 minutes each night. This one is understandable as Rickard Rakell and Hampus Lindholm are still not in the lineup, but expect this trend to slowly diminish. As for the fourth line, read below.
One positive change from Carlyle's teams of past is that the Ducks actually shot the puck consistently more (forget about the first period against the Islanders). They have also been much better to start games (again, ignore Brooklyn) and look ready to go as opposed to waiting two periods in hopes of a comeback. Putting up 35 and 36 shots, respectively, in the first two games is a good sign for a team that traditionally dumps and chases, hoping for a cycle to produce shots on goal.
Cam Fowler
Fowler is awfully good. Making his mark as the clear number two defensemen, Fowler showed why Carlyle put so much faith in him as he led the team in ice time through the first three games with an average of 25:17 and also tied for the team lead with two goals. Although I previously wrote about trading Fowler in a separate piece, he continues to prove himself a legitimate top-four defenseman in this league. Unfortunately for Bob Murray, his mistake in signing Clayton Stoner and Kevin Bieksa (with a no-trade clause) has doomed the team and will ultimately lead to Fowler being dealt sometime soon.
The Fourth Line
Remember that great energy line of Brad May, Ryan Carter, and Shawn Thornton when the Ducks won the Cup in 2007? Well, the Ducks don't have that. And with today's NHL, you need your fourth line to be capable of putting in a goal once in awhile, or put pressure on your opponents with their speed.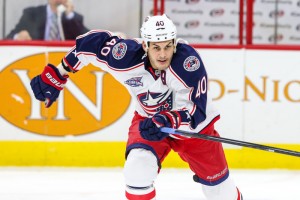 Instead, the fourth line was essentially useless, and Jared Boll, Mason Raymond, and Chris Wagner played well below 10 minutes each night. Interestingly, Boll would have been a fantastic signing during Carlyle's first tenure when the fourth-line was just an "energy" line primarily used to hit people and get the crowd going. Seriously, Boll better be one hell of a teammate to be drawing into the lineup every night. Let's pray Emerson Etem replaces him soon to add some speed., at least.
If the Ducks are going to get depth scoring, they need to actually put players in the lineup who are capable of scoring some points. And after managing only two goals in each of the first three games, scoring is needed.
Week Two
Game 4: @ New Jersey, Tuesday, October 18 – 4:00 PST
Game 5: @ Philadelphia, Thursday, October 20 – 4:00 PST
Game 6: Vancouver, Sunday, October 23 (home opener) – 5:00 PST
The Ducks conclude their opening five-game road trip with games in New Jersey and Philadelphia. Both the Ducks and Devils will be looking for their first wins of the season on Tuesday as Kyle Palmieri hopes to get a couple goals against his former team. The Flyers got a season-opening win against the Los Angeles Kings last Friday before falling to Arizona the following night.
Finally, the Ducks return home on Sunday to face-off against the Vancouver Canucks, representing the first divisional clash of the season. The Canucks are 2-0-0 so far this young season, coming from behind to win in both contests. The Kings will slow the Canucks down the night before the Ducks face them.
Highlight of the Week
Oh, captain, my captain getting the late equalizer:
Minus of the Week
Oh, Jonathan:
---
Complete Ducks Coverage From THW
---