What's Going on Bob? 
Entering the dog days of August is a rough time for every hockey fan.  The excitement of the NHL Draft and all the wheeling and dealing involved with that are a distant memory since June.  Memories of general managers going crazy handing out deals on July 1 have subsided as they sit back and wonder, "What on earth was I thinking?"  For Bob Murray, he decided to take the day off. Thankfully, the World Cup of Hockey is just around the corner as hockey fans around the world rejoice as the best hockey players in the world compete for what should be an extremely fascinating and entertaining tournament.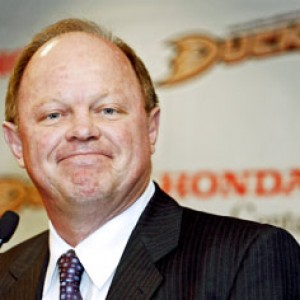 For fans of the Anaheim Ducks, this off-season was quite a puzzling one. General Manager Bob Murray decided Bruce Boudreau's time in Anaheim should come to an end and decided to bring back the old guard in the form of Randy Carlyle.  Whether or not that was a good decision remains to be seen.
Murray finally, mercifully, ended the goaltending dilemma and traded Frederic Anderson to the Toronto Maple Leafs.  Again, only time will offer the solution to the question, "Did he make the right decision?" However, that was a decision that was long overdue and needed to be dealt with.  Dwelling into the rest of what went on this off-season will come at a later time, but for now, I want to ask a simple question: Should Bob Murray trade Cam Fowler?
The Situation
Rumors have been swirling all summer long, as seen here and here. Everybody knows the Ducks have an internal cap and thus will not spend to the cap of roughly $73 million. Add to the fact Murray already has a situation on his hands, the re-signing of Rickard Rakell and Hampus Lindholm, and something has to give. Now, assuming Murray signs those two players (and he better make sure he does), the question remains, how much money is left?
The Ducks did extend qualifying offers to both players, but as Eric Stephens of the OC Register points out, they should not and will not sign those offers.  An excellent article was written over at The Hockey News in terms of what we can expect Rickard Rakell to be seeking in terms of salary. Let us say, for arguments sake, we split the difference between Charlie Coyle's $3.2 million cap hit and Nazem Kadri's $4.5 million cap hit and he signs for $3.85 million per season. According to generalfanager, the Ducks would then have a total salary of $68.5 million cap hit for the 2016-17 NHL season, leaving them with approximately $4.5 million left to spend on re-signing Lindholm.
Now for the Swede. Hampus Lindholm is quickly turning into the Anaheim Ducks' best defenceman. You can view some of his impressive stats here. Or for those who prefer watching impressive hockey, the most comparable contract that can give us a baseline into what to expect is Seth Jones. The argument could be made that Lindholm is even better than Jones, but let's say he signs for the exact same cap hit: $5.4 million. If that holds true, the Ducks would then be $900,000 over the cap. Obviously, that just is not going to work.
The Decision
Cam Fowler must go. I am a big fan of Fowler and believe he was one of the few bright spots to the abysmal start that was the 2015-16 season. However, numbers are numbers. Something has to give. Shea Theodore was given a shot last year and performed quite well. Plus, how many times have we heard how impressive the Ducks' defensive depth is? With the likes of Theodore, Brandon Montour, and Jacob Larsson waiting in the wings, Fowler's $4.5 million cap hit is simply too much for the Ducks to swallow right now.
Plus with the forward situation the way it is, a move must be made. No Taylor Hall for Adam Larsson swap is in the cards, but if the Ducks are going to move forward with the cap situation the way it is, Fowler's hit has to come off the books.
Born and raised in Orange County. Obsessed with hockey since 5. Becoming a doctor of physical therapy. Offering unique insight on injuries, rehabilitation, analysis, and fun on the greatest game on earth.