July 1st is an important day on the hockey calendar. It signals the official start of free agency. Because of the salary cap, and teams' desires to lock up their players before they can even become free agents, the day isn't as exciting as advertised. This year, however, there are a few intriguing names available, most notably Steven Stamkos, Milan Lucic and David Backes. Do the Edmonton Oilers figure to be players during the free agency period? A quick look back at recent history suggests probably not, at least not in terms the big fish.
Draft done. Free agency looming. The days between might prove to be interesting on the trade front. Oilers? Rangers? Wild? Canadiens?

— John Shannon (@JSportsnet) June 27, 2016
But, the Oilers will enter free agency in the second year of the new management regime, so perhaps we will see the Oilers right in the thick of things. I explored the possibility of bringing in the biggest names, but there are a few other interesting options on the table, such as Kyle Okposo, Andrew Ladd, Loui Eriksson, Dan Hamhuis, Brian Campbell, Kris Russell, Radim Vrbata, and Jason Demers. This year is shaping up to be one of the more intriguing years in recent history. But, the Oilers don't typically make a big splash on the free agent market.
The Ghosts of Free Agency Past
In 2007, they signed defenceman Sheldon Souray, who was coming off some big seasons in Montreal, and was seen as one of the better blueliners in the league. But his career in Edmonton was forgettable. His stint with the Oilers was marred by injury, and he never panned out as they hoped. He was eventually bought-out by the team in 2011.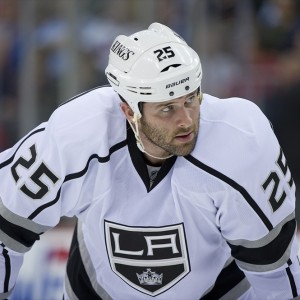 That same summer they made an offer sheet to forward Dustin Penner, which the Ducks didn't match, and thus he became an Oiler. He had some good seasons statistically in Edmonton, but ended up being part of the Dany Heatley trade that never happened in 2009, and he was traded for real in 2011 to the Kings. He won a Stanley Cup with them the following year. That trade eventually got the Oilers Oscar Klefbom, so it wasn't all bad.
In 2009, the Oilers signed both Mike Comrie and goalie Nikolai Khabibulin to free agent contracts. Comrie had a forgettable season with the team and wasn't re-signed. Khabibulin spent four seasons in Edmonton, but his "best" was a 12-win campaign in 2011-12. He was replaced by Devan Dubnyk in the final year of his contract and wasn't re-signed.
2012 saw the arrival of highly touted and highly coveted defenceman Justin Schultz, who chose Edmonton despite being pursued by many other teams. Unfortunately, he wasn't able to live up to expectations, was anointed the official whipping boy by fans and was traded to the Pittsburgh Penguins this past season, where he would go on to win the Stanley Cup.
In 2013, the Oilers brought in veteran defenceman Andrew Ference, and immediately named him team captain, in hopes of finally having some leadership on the team. It didn't work. He lost the "C" in 2015, and probably won't play another game for the team. That year they also signed goalie Ilya Bryzgalov, but his presence did little to help in the standings, and he was eventually traded.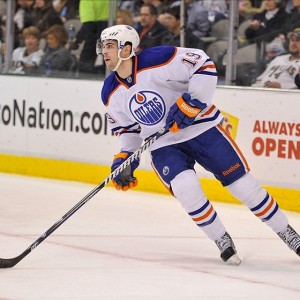 The Oilers signed forward Benoit Pouliot in 2014, and he's been somewhat of a good piece for the team, albeit often listed as trade bait, but nevertheless. New management went to work quickly in the summer of 2015, signing decent defenceman Andrej Sekera, and less-notable forward Mark Letestu. Okay obviously, the above list isn't exactly stellar, but free agency can often handcuff teams more than help them. The deals handed out on and around July first are often outrageous and regrettable.
What Would Peter Chiarelli Do?
This will be Peter Chiarelli's second stint in charge of the Oilers free agency period. He was part of the Boston Bruins when they signed Zdeno Chara and Marc Savard in 2006, although current Rangers GM Jeff Gorton had his fingerprints on those moves. Chiarelli signed tough guy Shawn Thornton in 2007. He ended up being part of the best fourth line in hockey on route to a Stanley Cup championship. He signed forwards Michael Ryder and Blake Wheeler in 2008, and blueliner Derek Morris in 2009, all of whom were key at the time.
He took a risk by signing veteran Jarome Iginla in 2013. It didn't result in a Cup win, but the Bruins won the President's Trophy that year. Although it seems like Chiarelli is more likely to sign bigger name free agents than the previous Oilers regime, it doesn't guarantee he will. The player has to be a fit, the price has to be right and the terms have to work. He has a decent track record, however, and even in terms of trades, Chiarelli isn't afraid to make a splash. What does this mean for free agency this year? We'll find out in a few days.