The road to the Detroit Red Wings has been a long, winding one for Bobby Ryan. Though his career has had its ups and downs, a surprise move by the Ottawa Senators in late September to buy out the remaining two years of his contract immediately caught the eye of Detroit general manager Steve Yzerman.
One 45-minute conversation later, Ryan had heard everything he needed to hear to convince him to move to Detroit.
Ryan's one-year, $1 million contract made the biggest splash out of all the cap-friendly deals Yzerman made during free agency, and is mutually beneficial for both parties. Detroit desperately needed scoring help after posting a league-worst 142 goals last season, and Ryan needed an opportunity to restore his career. Thus, the signing was born.
Ryan Brings Scoring, Hockey IQ to the Red Wings
Ryan's arrival in Detroit was pretty unexpected, considering just a few weeks ago he was a major talking point for contenders like the Philadelphia Flyers. However, the short-term deal offers the opportunity for the Red Wings to bridge the scoring gap as their talent continues to develop, and will offer Ryan some immediate options if he has the type of season Yzerman hopes he can have.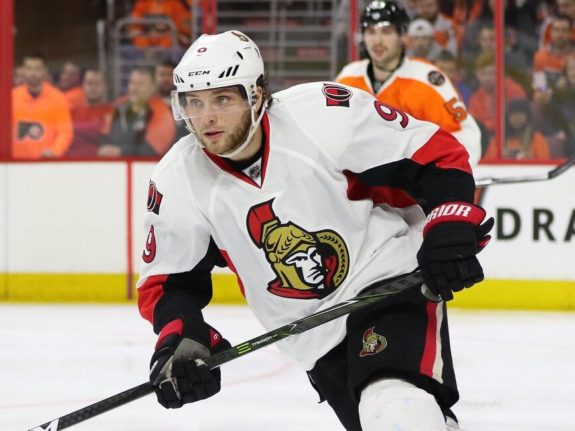 There was no shortage of suitors when he hit the free-agent market, but one thing in particular stuck out in his mind, recalling his conversation with Yzerman.
"I knew where I wanted to be based on my conversation, and the passion that kind of just comes through for the Red Wings through him is contagious," Ryan told nhl.com "I left and walked out of the room and told my wife, 'I think we're signing in Detroit.'"
Ryan has impressed from the very start of his career, bursting onto the scene in 2008 after the Anaheim Ducks drafted him second overall. From there he was wildly successful, scoring in his first NHL appearance before going on to record 289 points on 147 goals and 142 assists in 378 games.
He was traded to the Senators in July 2013 and started hot, posting point totals of 48, 54, and 56 in his first three seasons in Ottawa. His overall production, though, began to dip in the 2016-17 season, and he ended up netting 107 goals in 455 games with the Senators.
This past season, Ryan missed three months of playing time after entering the NHL Player's Assistance Program to help him combat alcohol abuse, and in a script fit for Hollywood, scored a hat trick in his first home game back, on Feb. 27.
He went on to earn the Bill Masterton Memorial Trophy for his dedication and perseverance to hockey on Sept. 7, just a few weeks before Ottawa released him from his contract.
Ryan's arrival is a homecoming of sorts, since he moved to Detroit with his family at 15 years old to play for the HoneyBaked Hockey Club. That club has produced a number of stars, including Ryan Kesler, Cam Fowler and Patrick Kane.
Pairing Up With Vladislav Namestnikov and Filip Zadina
It's still early to project scoring lines just yet, but early predictions show Ryan will likely fit on Detroit's second line with fellow newcomer Vladislav Namestnikov and rookie Filip Zadina. His goal-scoring prowess is impressive, but what truly sets him apart is his ability to make those around him better.
In 24 games last season, his Corsi for percentage at even strength was 53.2, meaning the Senators possessed the puck more than half the time while he was on the ice. Moreover, the team's on-ice save percentage was 93.2 while Ryan was skating, a direct result of starting play with him in the offensive zone 57.2 percent of the time.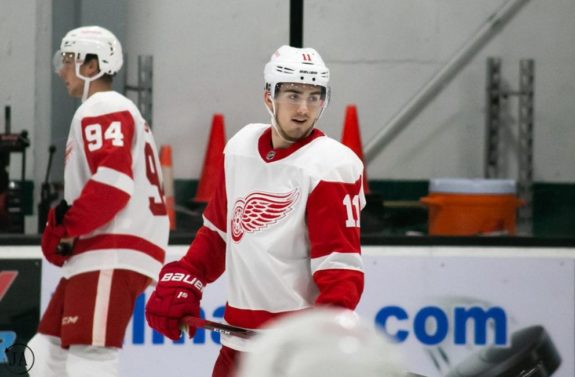 Ryan's presence on the ice will make a significant difference, especially when compared to the numbers of other offensive leaders on the Red Wings. Last season Dylan Larkin, Tyler Bertuzzi, and Anthony Mantha had even strength Corsi percentages of 50.6, 49.5, and 54.1, respectively. His potential future linemates Namestnikov and Zadina posted scores of 46.7 and 45.8 last season.
Performance Expectations
For the first time in recent memory Detroit has a top-six scoring threat.
It would be naïve to expect Ryan to record 30 goals, but there's no doubt he will receive ample playing time while surrounded by plenty of skill. Though the line pairing above is complete speculation at this point, consider this — at any point this season Ryan could be paired with players like Larkin, Mantha, Bertuzzi, Namestnikov, or Robby Fabbri.
Yzerman has stressed fan patience as the Red Wings rebuild hits full speed ahead, but the offseason signing of stars such as Ryan suggest the organization is starting to regain some of the luster that has faded over the past few seasons. The hope is, at least in Hockeytown, that Ryan is the first of many high-profile acquisitions in the coming years.
---
---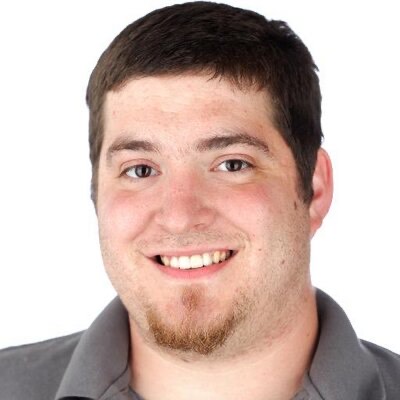 A die-hard hockey fan in the desert, and proud Iowa State alum. Detroit Red Wings and Arizona Coyotes contributor for The Hockey Writers.