With the NHL announcing their plans for how the 2020-21 season would commence, I thought I'd look at nine fun ways for the Red Wings to spend their $9.5 million cap space to reach the upper limit of $81.5 million. This is meant to be a fun and satirical piece as I'm not looking to speculate on rumours or potential mock trades, nor am I trying to report anything new. I just wanted to look at fun ways for the Red Wings to spend almost to or at the cap. With that being said, let's begin!
Trading for Mathew Barzal From the New York Islanders
When the NHL returned to play last summer (it feels so long ago now), Mathew Barzal caught my eye as a superstar in the making. The Coquitlam, B.C. native scored 17 points in 22 postseason games for the defence-minded New York Islanders, including putting home his first playoff overtime winner against the Washington Capitals in Game 3 of their first-round series. At 23 years old, Barzal is arguably a top-10 center in the league right now (I'd be happy to make that argument) and would be an awesome player to watch every night, especially in a Red Wings uniform.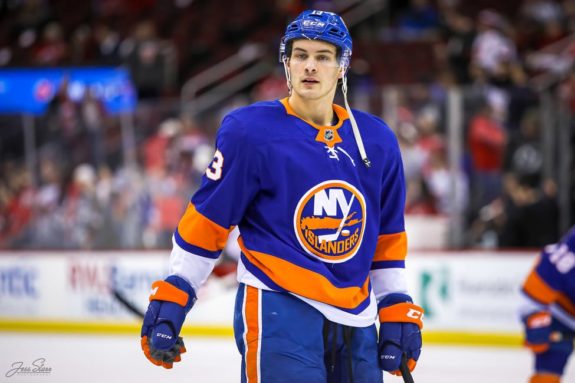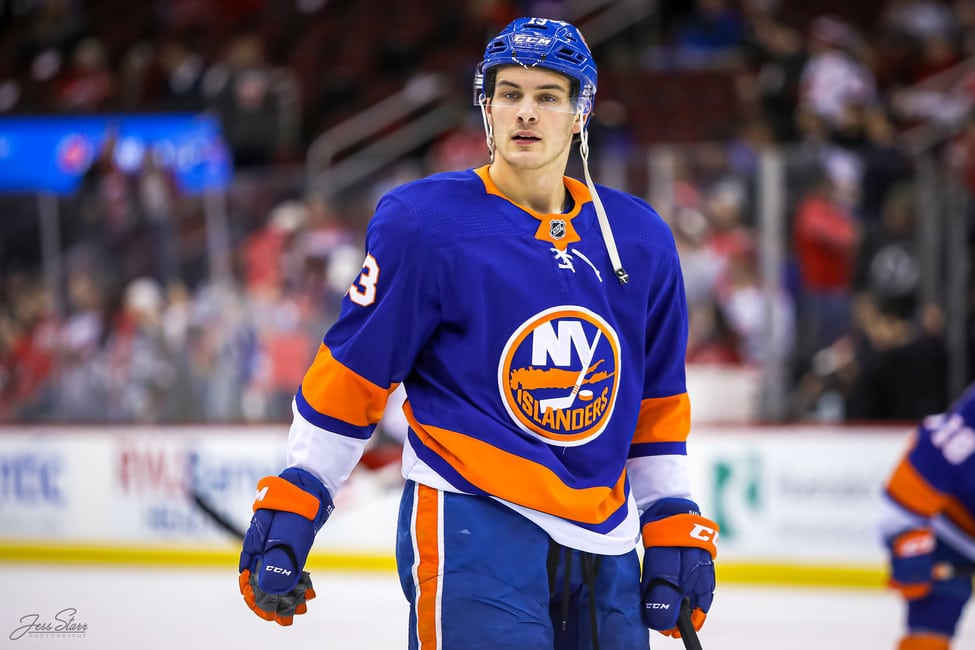 He's currently an RFA, so I'm sure the Islanders will find a way to bring him back. The Red Wings have already made one transaction with the team from Long Island, sending Dmytro Timashov to Uniondale in exchange for future considerations on Dec. 11. Even if it isn't Barzal getting dealt (which in all likelihood, it won't), the Islanders are going to have to move somebody and the Red Wings are prime candidates to acquire someone.
Trading for Patrik Laine From the Winnipeg Jets
I'm surprised that the Patrik Laine/Winnipeg Jets relationship has soured so much. They seem like the perfect fit for one another. The Jets would have a young superstar who loves scoring goals while Laine would be the face of a Canadian franchise whose jersey could be seen on every Manitoba street corner. For one reason or another, it seems like those two parties are heading towards a divorce, and maybe the Red Wings could be a beneficiary of it.
Did you know that Laine is only 22 and already has three seasons of 30 goals under his belt? He would have four if the 2019-20 regular season didn't get cut short. He's already played 300 regular-season NHL games and I don't know why you wouldn't be interested in someone of his capabilities. Similar to Barzal, the possibilities of Laine being a Red Wing are slim to none but it's always fun to dream.
Trading for Matthew Tkachuk From the Calgary Flames
Ok, yes, the Red Wings acquiring Matthew Tkachuk is a fantasy of mine because I love him a lot and would be thrilled to have him on my team. He brings a style of play that you either love or hate and you don't see it much anymore in 2020. There's nothing to suggest the Flames would entertain moving him (and it would be silly if they did) but I would buy his jersey tomorrow if he got moved to the Red Wings. Not going to lie, I've even considered purchasing a Tkachuk Blasty jersey just because I love the combination so much.
Seeing the oldest Tkachuk brother play for the Red Wings would be great when the Atlantic Division is back to normal as it would be more meetings with his younger brother, Brady, who plays for the Ottawa Senators (although we'll see them play against each other in the North Division this season). Honestly, I'll still root for Matthew because he's a fun player who makes the league more exciting when he's playing. If he ever gets to play for Detroit, it would be amazing, but I'm not counting on it.
Trading for Jamie Benn From the Dallas Stars
Again, there is no evidence to suggest that the Dallas Stars are going to move Jamie Benn to the Red Wings, or that either team would make this move, to begin with. It's just a fun idea that would get Detroit to spend their remaining cap space. But, if Benn were to wind up with the Red Wings for this upcoming season, he's definitely someone whose jersey I'd buy ASAP.
Benn had a disappointing season last season with the Stars, putting up just 53 points in 69 regular-season games. However, his effort in the postseason was noticeable as he played a key part in putting Dallas in the Stanley Cup Final. He had the second-most goals on his team during their playoff run and while the 32 penalty-minutes in 27 games were not great, it proved that he wasn't afraid to play physically.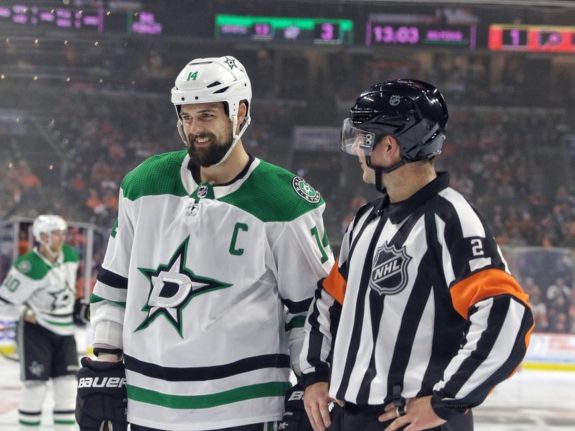 After the Stars were eliminated by the Tampa Bay Lightning in the Final, Benn's post-game interview was incredibly heartbreaking. You could sense how much his team meant to him and how painful being two wins from the biggest accomplishment of his career really was. That's the kind of emotion you want to see from your players after you lose the Stanley Cup, especially from the captain of your team. I can't picture Benn in anything but a Stars jersey, but if he were to leave, I would love to see him suit up for the Red Wings.
Sign Free Agents That are Still Available
There's quite a handful of free agents that are still on the open market who the Red Wings could certainly sign. If you look at Detroit's current roster, it will most likely be the roster you'll see when they start on Opening Night on January 14th. However, if general manager Steve Yzerman decides to make a couple of late additions, some players are available that make sense.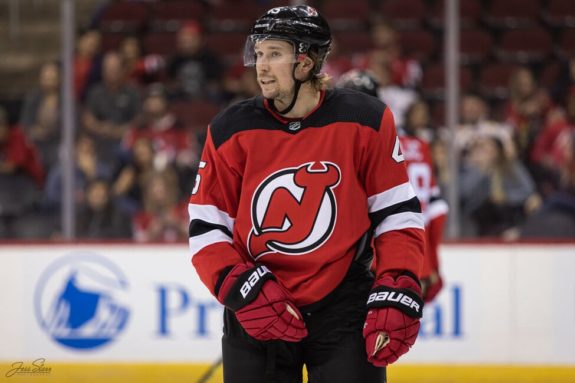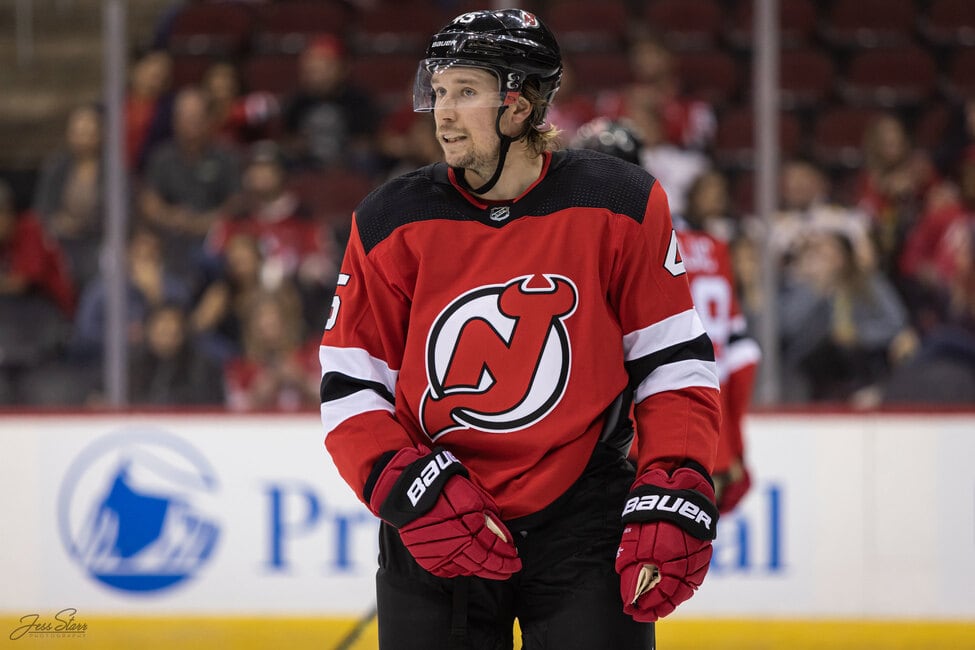 Personally, I'd love to see the Red Wings take a run at D-man Sami Vatanen. Vatanen played in all seven postseason games for the Carolina Hurricanes after the Canes acquired him from the New Jersey Devils in late February. He's averaged over 21 minutes of ice time per game in the last six seasons and has 68 points in his last 157 regular-season games. He would be a top-four D-man for the Red Wings if he signed with them.
Mike Hoffman is arguably the best free-agent remaining and would play a top-six role if he signed with the Red Wings. The biggest criticism of Hoffman has been his defensive play, or lack thereof, as that seems to be the biggest turn-off for teams looking to sign him. However, with Detroit having little to no expectations of being competitive, there isn't much risk in signing him to a one-year deal and see if he can be a point per game player with the Red Wings.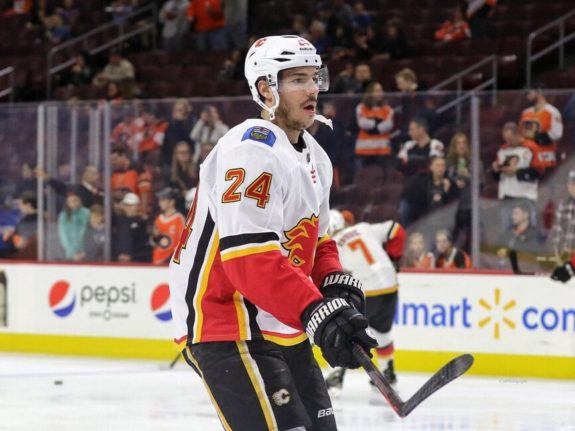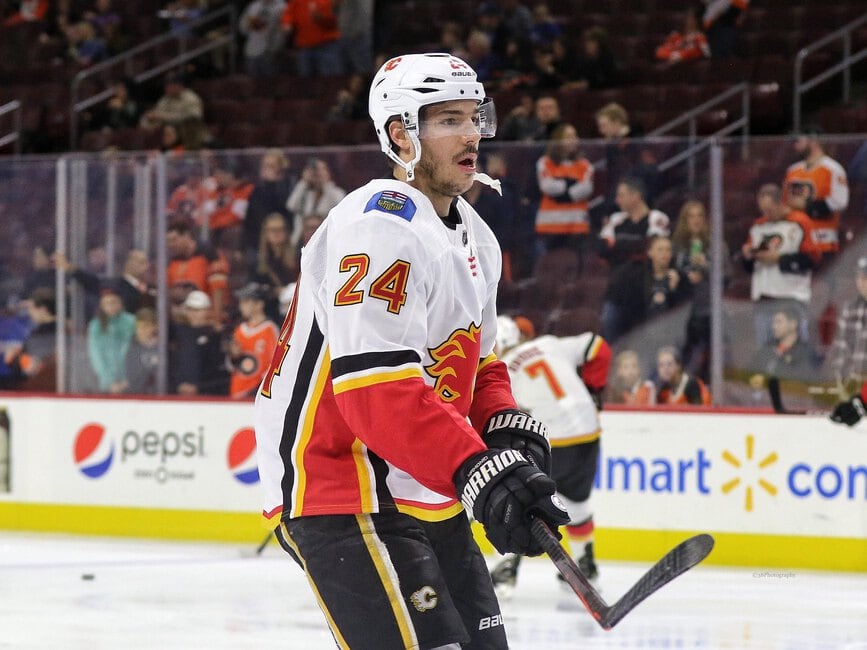 I'm going to say the Red Wings should sign Travis Hamonic but I know this is the least likely of all remaining free agents to sign with Detroit. He's Canadian and playing closer to home was the biggest reason for the Flames acquiring him in 2017. If he wanted to get paid and it didn't matter which city that was in (which seems doubtful considering how much family means to him, especially during a pandemic), then the Red Wings would be happy to give Hamonic a good deal.
Don't Expect Any of This to Happen
Just a final reminder that this was supposed to be a fun, fantasy exercise on how the Red Wings could spend (almost) to the cap. I'm sure fans of the teams whose players I poached aren't going to be thrilled with me but I can assure you that none of this is going to happen. If it does happen, then I'll donate money to a local charity because that's how confident I am that none of this happens. Then again, a Tkachuk Red Wings jersey would look pretty sweet.
---
---
Currently writing about the Detroit Red Wings for THW
Content Creator for Speak Your Peace