This upcoming NHL season is important for many people, but one player to keep on your radar is Detroit Red Wings defenseman Danny DeKeyser. The Western Michigan alum, like my colleague Devin Little, is ready to make a difference in 2020-21 after missing most of the 2019-20 season due to back surgery. What the expectations are for the now 30-year-old is going to be a main point of discussion heading into next season.
Where to Slot DeKeyser?
The Red Wings made numerous changes on the blue line in the offseason, most notably bringing in Troy Stetcher and Marc Staal. It's one of the better defensive groups Detroit has had in a while and part of those expectations are relying on past performance from DeKeyser. It's not the ideal situation, but ask any Red Wings fan and they'll tell you the importance of having a healthy DeKeyser on the team.
Another colleague of mine, Tony Wolak, wrote about a month ago on how he expected DeKeyser to get an opportunity for top-four pairing minutes. More specifically, he mentioned being paired with someone like Filip Hronek or Stecher in even strength situations while getting a spot on the top penalty-kill line. I like the sounds of that, mostly so DeKeyser has a younger, faster defensive partner with him that can carry the puck out of the zone and let him stay back on defense.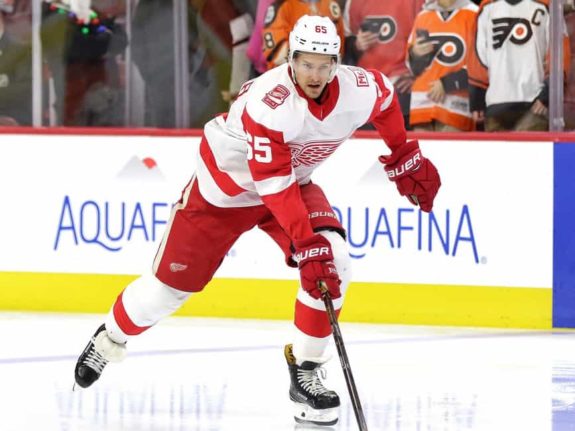 In case that doesn't work, DeKeyser will likely be overtaken by Staal or Jon Merril in the lineup, with Alex Biega having an outside shot at getting in. But if things go as planned, with DeKeyser staying healthy and the Red Wings making a noticeable improvement over last season, there's no reason why he'll fall out of the top four. Please, feel free to at me if he isn't a top-four defenseman at the end of the season.
What Will DeKeyser's Production Be Next Season?
DeKeyser has never been much of an offensive threat. The most points he's scored in a single season is the 31 he put up in 2014-15, while also getting the only Stanley Cup Playoffs goal of his career in the 2015 postseason. Since then, he's had two seasons of 20 points, two seasons of 12 points, and just four points in eight games last season.
However, season point totals don't tell the whole story when it comes to DeKeyser. Excluding 2019-20 since he played so little, the Red Wings d-man has posted point share totals of 3.8, 3.5, 2.0, 5.2, and 6.0 in his last five seasons. It's probably unfair to expect the same production in his age 24 and 25 seasons heading into 2021, but it's not out of the question to see a season of 3.5/3.8 point shares.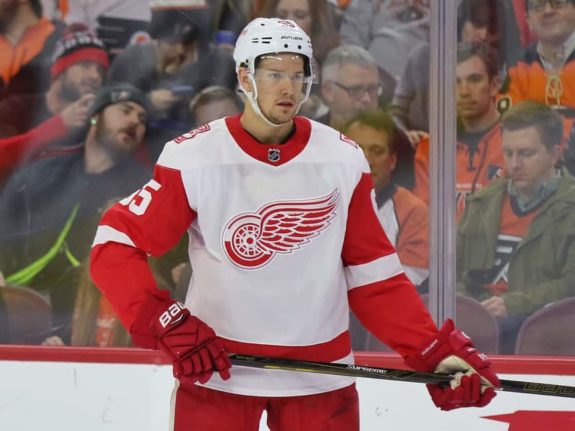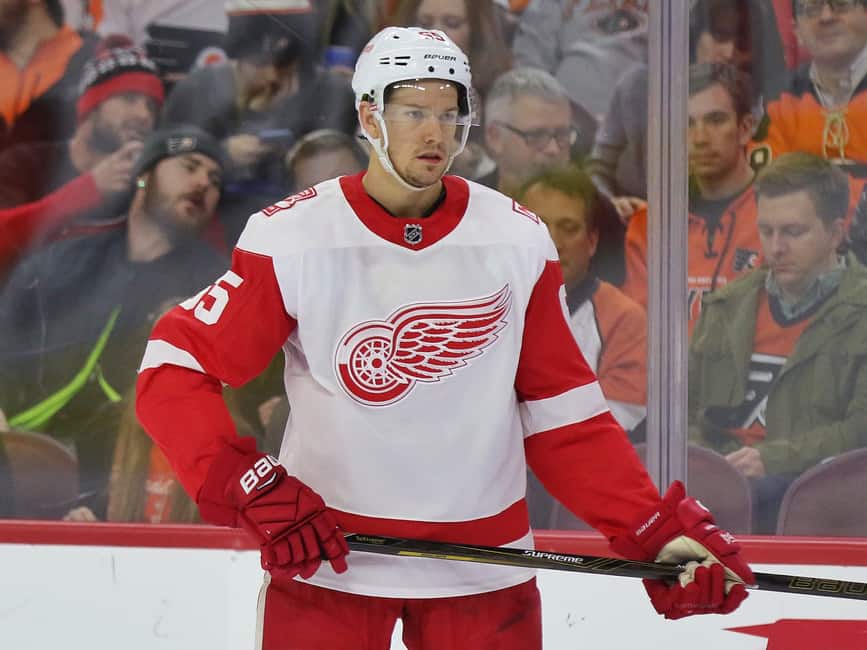 Another stat to keep in mind is that DeKeyser had a 64% defensive zone starting percentage in 2019-20, which means he started in the defensive zone 64 percent of the time in his eight games. That's the highest percent of defensive starts in his career, which put him 67th for all NHL players last season in that category. By law of averages, one would think that stat evens out this season, which will also help with the overall improvement of the Red Wings.
What Value Does DeKeyser Bring to the Red Wings?
That's a good question. DeKeyser's salary is currently $5 million and he is under contract for the next two seasons. Starting on Jan. 1, 2021, he will have a 10-team no-trade list that the Red Wings must follow as he'll have the final say in any trade involving him (thanks, Ken Holland). Looking at it from a financial standpoint, there isn't a lot of value in this contract and moving it is going to be even more of a challenge.
However, where DeKeyser does bring value is in leadership and teaching the young kids. Sure, 30 years old isn't that old in the grand scheme of life, but it's rare being able to learn from a Detroit native on what it's like playing for the Red Wings. In some ways, it's almost priceless having DeKeyser on the team as he can provide insights on playing, living in the city, and managing expectations (even if they aren't extremely high).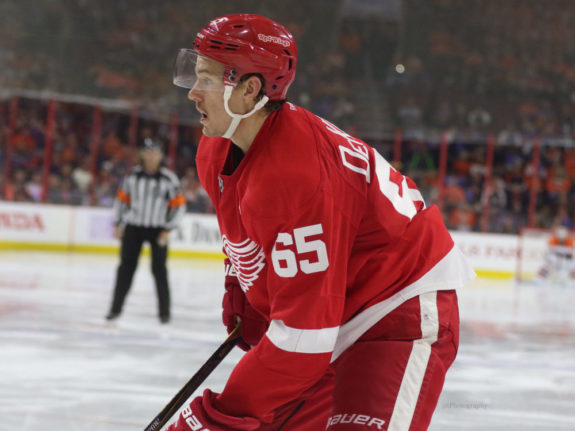 I could see the Red Wings buying out DeKeyser next summer regardless of how well he plays this season. However, it all boils down to deciding if its justifiable paying a 30-year-old — whose main role is being a shutdown defender — for his leadership qualities and connection to the city? That answer is subjective to who you ask and what direction the team is heading in. There's certainly value in keeping DeKeyser, but that could change in a year from now.
What Needs to Happen for a Successful DeKeyser Season?
The biggest factor for DeKeyser in 2020-21 is that he needs to stay healthy. He hasn't played 82 games in a season since 2016-17 and while it's highly unlikely we'll even see that many this season, I would like to see him in 90% of games. I'm also not expecting him to contribute a ton offensively, but if he chipped in a goal or an assist every once in a while — say three or four games — I'd be happy. Here's to hoping that 2020-21 is a better season for DeKeyser and I'm sure he's feeling the same way.
---
---