What's The Grind Line? Apart from the once-famous line of Kris Draper, Kirk Maltby, and either Joe Kocur or Darren McCarty, The Grind Line is also The Hockey Writers' weekly column about the Detroit Red Wings. This week, Tony Wolak, Devin Little, Ian McNaughton, and Patrick Brown are the muckers who make up THW's forechecking unit and sound off on Red Wings topics.
In this week's edition of The Grind Line, The Hockey Writers' Red Wings coverage team sounds off on its first impressions of the 2020-21 Detroit Red Wings. The season has had a much different feel to it to this point, but the same basic questions apply after watching the team in action for well over a week. With that, our experts analyze a few basic questions: What has been better than expected, what hasn't lived up to the hype, and what area still requires the most attention?
Let's dive in!
Tony Wolak: Don't Blame The Goalies
What has been better than expected so far? I've been particularly impressed with Detroit's goaltending. Both Jonathan Bernier and Thomas Greiss are dialed in. Essentially, the Red Wings have two 2019-20 Berniers, which is *checks notes* good. If Detroit's two netminders can continue to rack up the quality starts, the Red Wings could surprise many and avoid the NHL's basement this season.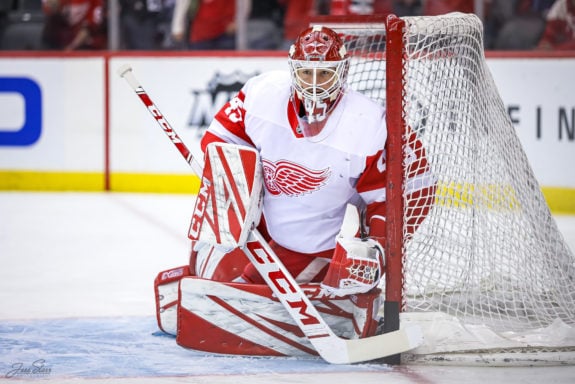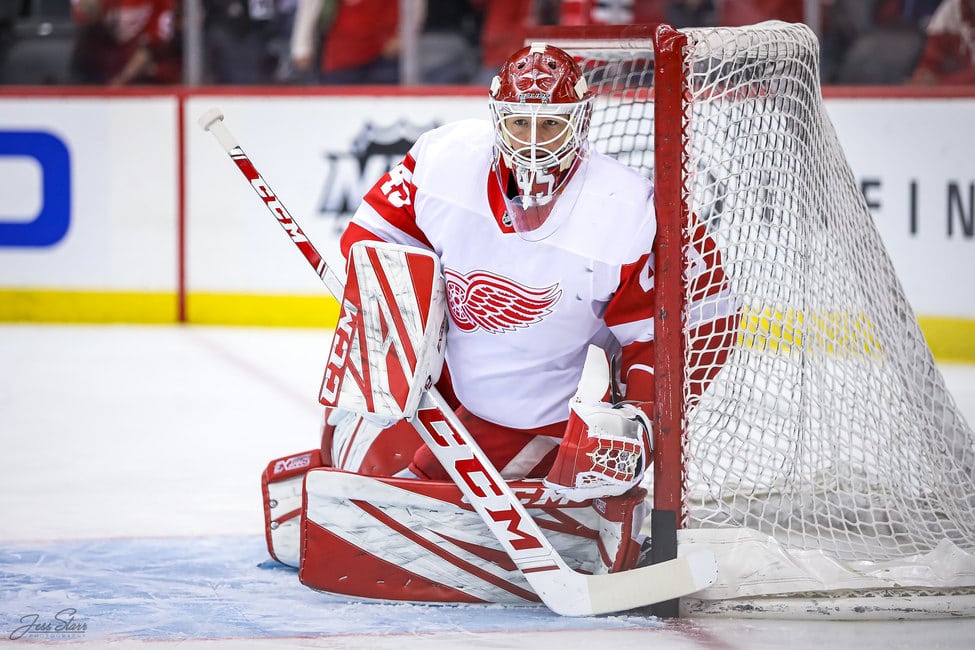 What has not been as good as expected? It's still early in the season, so there's time for things to improve, but Marc Staal is quickly becoming the new Jonathan Ericsson. I didn't have high expectations for the veteran defenseman coming into the season, but there have been too many turnovers, fumbles, and gaffes in the defensive zone already. I wouldn't be surprised to see Christian Djoos dress in place of Staal once Jon Merrill is back from the COVID list.
What requires the most attention? While the entire team could stand to score more goals, Detroit's blue line needs to generate more offense. Credit where credit is due – Filip Hronek continues to drive shot attempts. But everyone else? Not so much. The Red Wings need offensive contributions from their defensemen, especially Danny DeKeyser, Merrill, and Troy Stecher, who could all be in Detroit for a couple more seasons.
Devin Little: Missed Opportunities
What has been better than expected so far? The easy answer for me is Filip Zadina, seeing as I wrote a whole article about it. But instead, the answer has to be forward Bobby Ryan. While I initially just thought of him as a depth signing for the Red Wings, he has quickly proven me wrong by becoming one of the team's top offensive producers through the first week and a half. He's showing offensive instincts that have helped bring out the best in guys like Zadina and Michael Rasmussen. 
What has not been as good as expected? Anthony Mantha. Holy cow.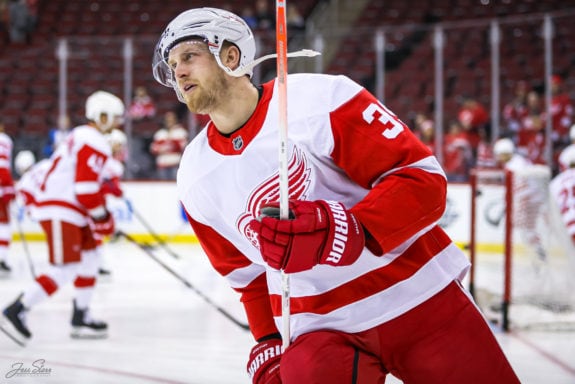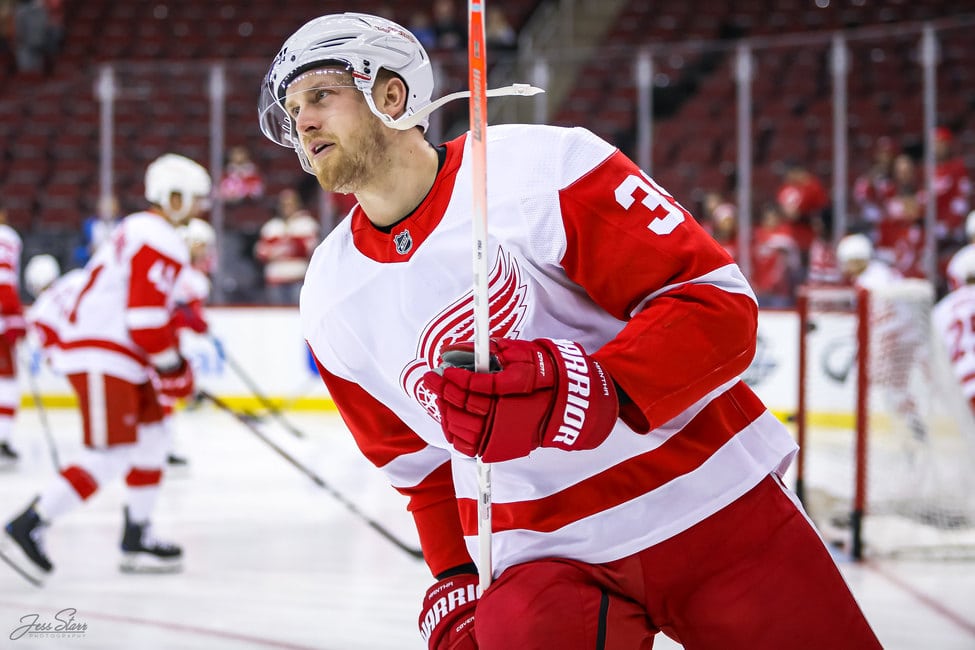 What requires the most attention? In a word: everything. As good as the team has looked at times, it simply hasn't been enough.
While you've got to be impressed by their wins against the Carolina Hurricanes and Columbus Blue Jackets, all that goodwill quickly melted away against the Chicago Blackhawks. The goal for this season was simply becoming a competitive hockey team again, but through six games, they have looked ROUGH in three of them. Get back on defense and apply some pressure. Shoot the *darn* puck when you have a shot. And please, for the love of the hockey gods, stop shooting yourself in the foot!
Ian McNaughton: What a Difference a Week Makes!
What has been better than expected so far? I'm going to say Detroit's competitiveness has been better than expected. It might not have been as noticeable in their last two games against the Blackhawks, but the Red Wings have been a more competitive team compared to last season, which is refreshing to watch. If they can keep this going for the entire season, it'll give me confidence in the direction of this rebuild. 
What has not been as good as expected? The power play has been AWFUL this season. The Red Wings aren't confident enough to carry the puck over the blue line, but they also haven't been good enough to play dump and chase hockey, so they are stuck between a rock and a hard place. I don't know what needs to change to make it successful, but it has been the most underwhelming part of the season so far.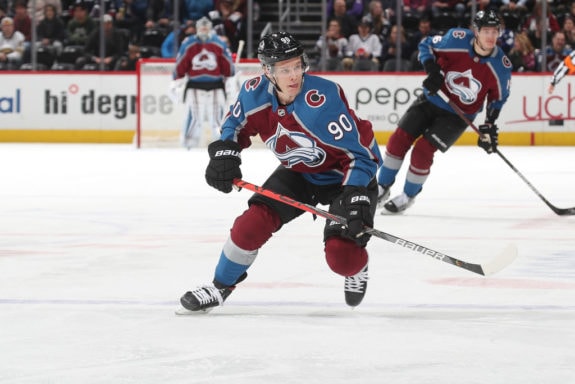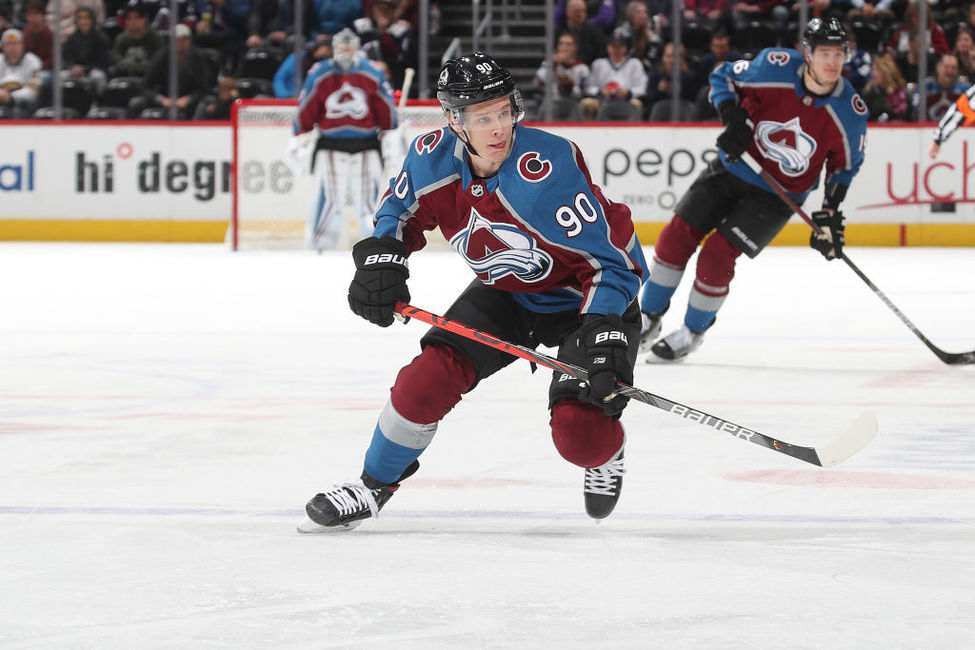 What requires the most attention? I want to see more depth scoring from the Red Wings. Players not named Dylan Larkin and Bobby Ryan have scored a combined three goals for Detroit through six games. If this team wants to be better, then guys further down the lineup need to contribute more offensively. If I had to name someone specifically, I'd say Vladislav Namestnikov has to start showing something on offense.
Pat Brown: Face-off Success Will Pay Off
What has been better than expected so far? The Red Wings' faceoff success has been very encouraging. One of the more frustrating aspects of last season, in my opinion, was their lack of success in the circle, but they have consistently won more draws to this point in the season. This will eventually help the downtrodden power play, but for the time being, faceoff success alone is a step in the right direction for this rebuilding team.
What has not been as good as expected? As Tony mentioned, the defense has left a lot to be desired. A stout blue line was certainly not expected this season, but aside from the goaltending tandem and Hronek, Detroit's defense has not shown much promise to this point. It will certainly be exciting if fans get the opportunity to see phenom Moritz Seider this season.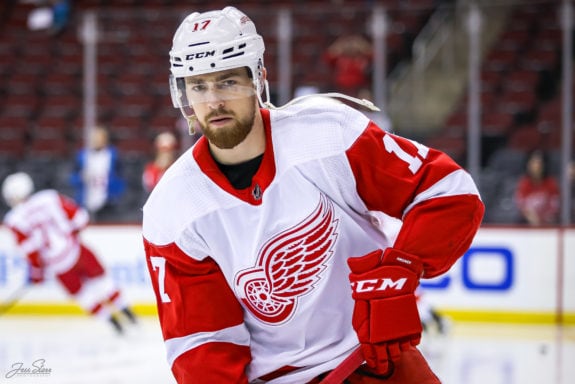 What requires the most attention? The power play has been incredibly disappointing to this point. The Red Wings have generated opportunities when they hold the puck in but have failed to capitalize. The team has not been efficient when trying to gain the zone, relying almost entirely on carrying the puck in, but often fails to create the space needed to be effective. Detroit has the personnel to dump and chase, win the battles in the trenches, and ultimately cycle the puck — they should focus more on these basics as the season wears on. Something needs to change.
More from 'The Grind Line'
Want more Red Wings content? Tune into The Hockey Writers' Grind Line — a new weekly live show on YouTube and Facebook. We stream Friday nights starting at 8:00 pm ET on The Hockey Writers YouTube channel. Check out our most recent show below, and make sure you subscribe to the channel so you don't miss any upcoming shows.
---
---