Welcome to Red Wings Wednesday Weekly! In this weekly column, we will take a look at the Red Wings' most-recent week of play, identify any players and/or trends that stood out, and then look ahead and find out what the next week may have in-store for the team from Hockeytown. As always, feel free to share your thoughts in the comments section down below.
Just like that, we've completed our first week of the 2020-21 NHL season. There are several takeaways from the early part of the season, especially when it comes to the Detroit Red Wings. Detroit has started the season 2-2, after splitting their first two games with the Carolina Hurricanes and Columbus Blue Jackets. With that in mind, let's recap this past week, discuss what was good and bad, and preview the week ahead.
Rock You like a (Carolina) Hurricane
vs. Hurricanes, Thurs. 1/14, Loss 3-0
vs. Hurricanes, Sat 1/16, Win 4-2
We knew coming into these games that the Hurricanes would be a tough matchup for the Red Wings. Carolina would be motivated after their early exit from the playoffs last season and are one of the best skating teams in the league, meaning Detroit would probably struggle to keep up with them. That's what happens when you have a 10-month layoff.
The rust was quite obvious in the first game of the season for the Red Wings. They looked slow and outmatched from the beginning as Carolina was outworking them for pucks and putting pressure on Detroit's defense. The story of the game was the Hurricanes outshooting the Red Wings 43-14, as Thomas Greiss made 40 saves in his Hockeytown debut.
Saturday's game was much better for the Red Wings. Offseason signing Bobby Ryan scored the opening goal of the game after missing Thursday's game to give Detroit their first lead of the season.
Then, with the game tied 2-2 late in the third period, Robby Fabbri received a quick pass from Filip Zadina (who assisted on Ryan's goal earlier) and buried it past Petr Mrazek to give the Red Wings a 3-2 lead. Dylan Larkin scored an empty-netter, giving Detroit their first win since March 8, 2020.
You could tell after the first game of the season that this Red Wings' team is different. They showed no quit and persevered, even after giving up the first goal or giving up the lead later. Coming off of Saturday's game made you feel proud to be a Red Wings' fan because there's real progress in this rebuild as this team gets closer to being competitive every night.
Overall Grade vs. Hurricanes: C+
Battling the (Black and) Blue Jackets
vs. Blue Jackets, Mon 1/18, Loss 3-2
vs. Blue Jackets, Tues 1/19, Win 3-2 (OT)
The Red Wings knew that they would be getting an extremely motivated Blue Jackets squad coming to Little Caesars Arena earlier this week. With the Pierre-Luc Dubois rumours going around and a poor showing from the team against the Nashville Predators, Columbus was likely hoping to take some frustrations out on Detroit.
The Blue Jackets were a tough matchup for the Red Wings, bringing a more grinding and physical style of play compared to the Hurricanes. It set up the perfect medley of Monday matinee hockey for fans to enjoy.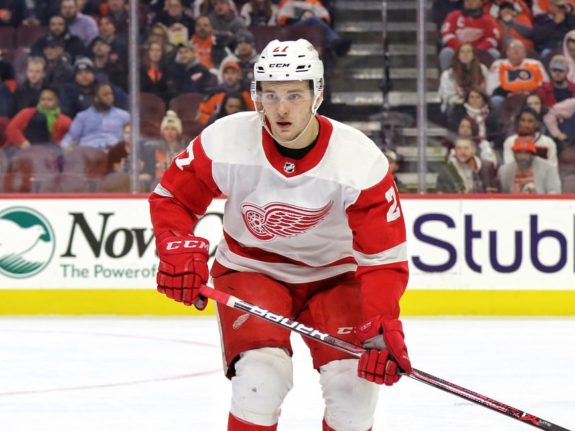 While Monday's game will go down as a loss for the Red Wings, it felt like a moral victory in many ways. Ryan would score the opening goal in the first period from a Michael Rasmussen faceoff win as Detroit was controlling the pace of the game early on.
The stubbornness of Joonas Korpisalo and the Blue Jackets' defense managed to limit the Red Wings to one goal for most of the game (outside of a later six on five-goal that we'll discuss later on), while Columbus would pick up three goals in the final 40 minutes to win 3-2.
Tuesday night marked the first major line changes for the Red Wings, including Zadina and Vladislav Namestnikov getting moved up to the first line. It sparked some much-needed energy into the team as the Red Wings would take home a 3-2 overtime victory, with Tyler Bertuzzi getting the game-winner. Ryan would score his fourth goal of the season, chipping a loose puck over Korpisalo's shoulder with five minutes left to go in the second period, which put him in the NHL lead for scoring.
Although Monday's game felt like one that the Red Wings should've won, these have been a positive last couple of days for Detroit. Now, I'm not sure if that's because the Blue Jackets aren't as good we think they are, or maybe the Red Wings are better than we think. However, coming away with a victory on Tuesday while showing the tenacity they did on Monday leaves me feeling quite confident in the direction this team is heading in.
Overall Grade vs. Blue Jackets: B
Three Takeaways from Last Week's Games
1. Thomas Greiss is in Midseason Form
In our last episode of The Hockey Writers' 'Grind Line,' I mentioned how Greiss looked like the only player who hasn't had a layoff of 300 days. He played extremely well in the opening game, stopping 40 of 42 shots from the Hurricanes, and gave up three goals on 29 shots against the Blue Jackets on Monday. Through two games, he has a 2.59 goals against average (GAA) and a .930 save percentage (SV%).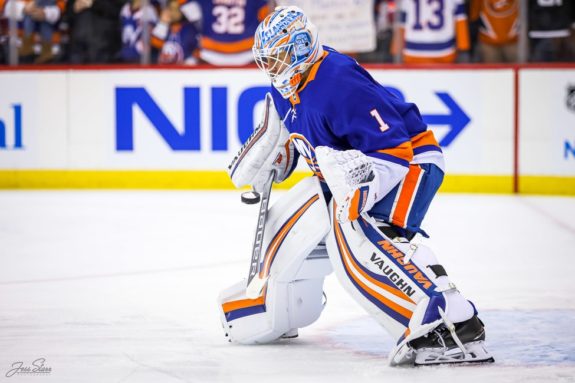 I'm not sure if the Red Wings will continue to split time between Greiss and Jonathan Bernier, who has been in the net for both of Detroit's wins. It'll be tough to take time away from Greiss if he continues to post stats like these, but we'll see what the feeling is after this week. What we're seeing right now is almost the NHL's version of the preseason as coaches still figure out what lines and starters look good. The starting goaltender role for the Red Wings is a position that is still up for grabs from one guy or the other.
Greiss signed a two-year deal with the Red Wings over the offseason, and so far, I'm really happy with the signing. He's arguably been the MVP of the team so far, even though they haven't won with him yet. Hopefully, Greiss will get his first win as a member of the Red Wings this week since he's deserved one more than anybody on the team.
2. (Not so Special) Special Teams
I should preface this by saying the Red Wings scored on the power play last night against the Blue Jackets. It was their first power play goal in seven opportunities this season, and before Tuesday night, it looked quite inept. I'm not sure why the man-advantage has been of little to no advantage to the Red Wings, but hopefully, we see more as we did on Tuesday. As of Wednesday, the team ranks 20th in the league with a 14.3% power play.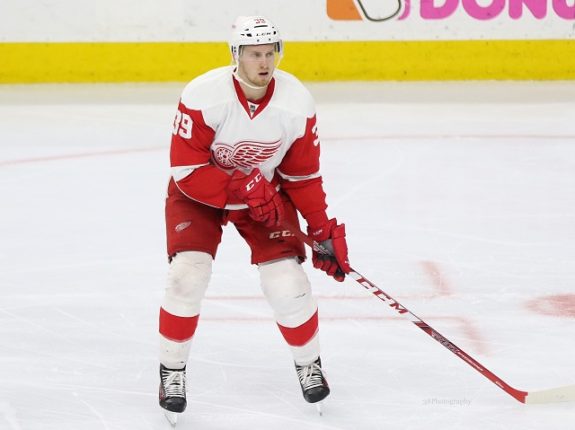 On the flip side, Detroit's penalty kill has been middle of the pack so far. It currently sits at 81.3%, which is at the halfway point of the league since the Dallas Stars have yet to play a game. While it's still early in the season, I'd be happy if the Red Wings can have a PK that kills penalties above an 80% rate. It hasn't had the same struggles that the power play has, but there's still a lot to be desired.
3. Fighting for Every Inch
With the Red Wings down two goals late in the third period Monday against the Blue Jackets, they had their net empty and were hoping to tie the game. After winning the faceoff, Anthony Mantha fired a one-timer from the point into traffic, where Korpisalo would make the initial save, but the puck would eventually trickle into the net after some banging and shoving. Although the ref had waved off the goal and the whistle had blown, a melee started to break out between the two teams.
It led to some intriguing matchups as former Michigan Wolverine teammates Larkin and Zach Werenski were tussling with one another (which was ironic considering Larkin got tickets to the game for the Werenski family since they are Michigan-natives). Also, Ryan went at it with Oliver Bjorkstrand, who scored the Blue Jackets' first goal of the game. It was some great late-game viewing that made Tuesday's game even more interesting.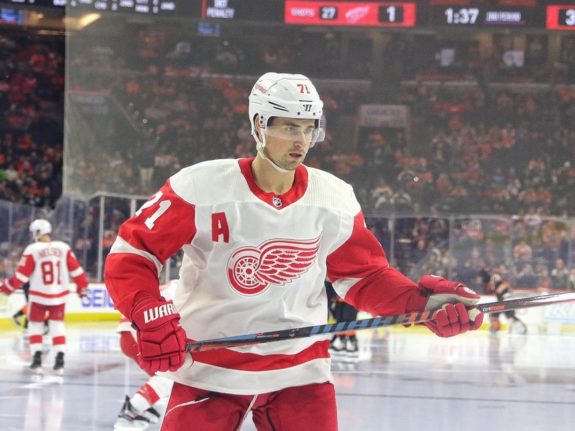 One of my bigger complaints with the Red Wings before this game was that I didn't think they were doing enough to stand up for themselves. Sure, Sam Gagner got in a fight last Thursday, but that was in retaliation to a hit he made right before he dropped the gloves.
You didn't see Detroit try to clear guys out of their crease after faceoffs or challenge opponents after getting cross-checked. Some might see that as sour grapes on the Red Wings end of it, and while I know they aren't a team made up of grinders and tough guys, it was nice to see them stand up for themselves at a fine opportunity to do so against Columbus.
Upcoming Matchups This Week
Chicago Blackhawks (January 22nd and January 24th in Chicago)
Friday's game will be a very important one to us at The Hockey Writers. We will have a special episode of The Hockey Writers 'Grind Line' coming to you live on THW's YouTube channel so be sure to tune it in at 8 PM EST/7 PM CST/ 5 PM PST. You won't want to miss any of the action!
Friday also marks the first meeting of the season between the Red Wings and the Chicago Blackhawks, who have had a dreadful start to the season.
Last season, Detroit went 1-1 in two games against Chicago as this marks the first time since 2012-13 that the Red Wings and Blackhawks will share a division. Chicago currently has the worst goal differential in the league at -11, which is four worse than the next closest team.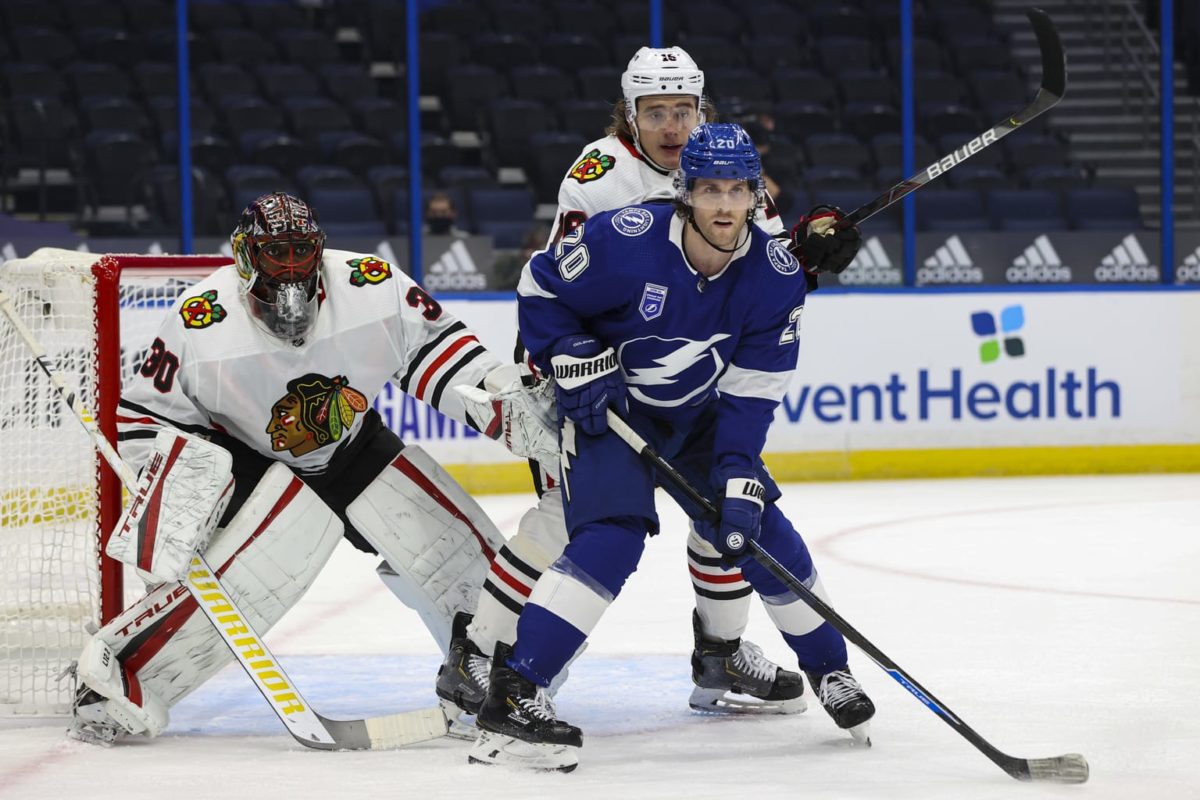 The Blackhawks appeared outworked in their first two games against the Tampa Bay Lightning, getting outscored 10-3. Their defense was poor in getting better positioning on the back end, failing to clear Lightning forwards out of prime spots, leading to numerous goals against. I mentioned earlier why it's important for the Red Wings to clear guys out, but we'll see if Detroit can take advantage of that against Chicago.
Chicago fared no better against the Florida Panthers, losing both meetings in Sunrise. Tuesday's game was the best result of the season for the Blackhawks as they lost 5-4 in overtime to the Panthers.
This came after holding a 4-3 lead in the third period against Florida, so there is still much work to be done for the Blackhawks. Surely, they'll come into their two-game series with the Red Wings motivated like the Blue Jackets were.
Dallas Stars (January 26th in Dallas)
As of Wednesday afternoon, this game is still scheduled for next Tuesday at the American Airlines Center in Dallas. The Stars are the only team to have not played a game yet due to positive COVID-19 cases within the organization. They will host the Nashville Predators twice this weekend before battling the Red Wings on Tuesday.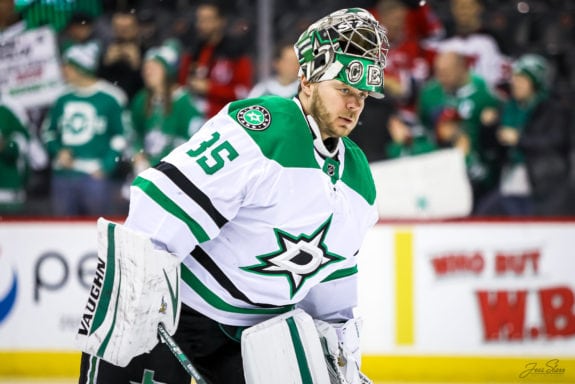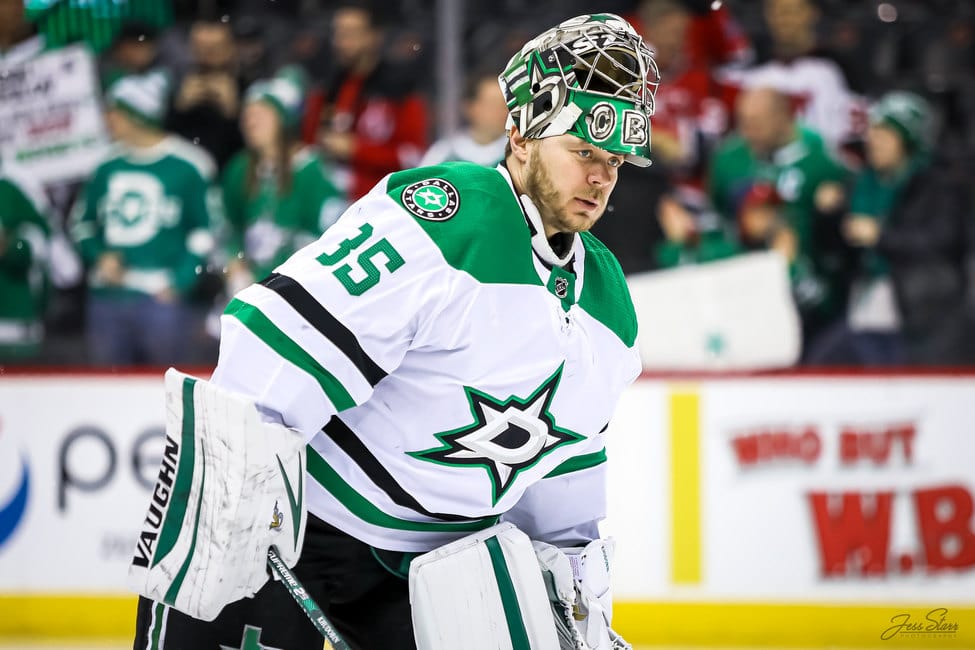 Dallas has not had a great 2021 so far as they placed Tyler Seguin (Hip), Ben Bishop (Knee), and Stephan Johns (Head) all on IR on January 2nd. Bishop and Seguin are both expected to be out until late March, early April, forcing the Stars to hit the ice without their best players to start the season.
It's a tough loss for the defending Western Conference champions, but no one persevered through last season as Dallas did, so they shouldn't be taken lightly.
There might be some added motivation coming into this game for the Red Wings as they haven't beat the Stars in Dallas since February 29, 2016. Detroit won that game 3-2 in OT, with Pavel Datsyuk scoring the game-winning goal 2:33 into the extra frame. We'll see if the Red Wings can snap that streak or if Dallas continues their success against Detroit.
Players to Watch This Week
I'm going to say Blackhawks' netminders because none of them have given fans anything to be encouraged by. Both Malcolm Subban and Collin Delia have a SV% below .850, which is outrageously bad, and they both don't look NHL-ready. In his first career NHL game, Kevin Lankinen looked somewhat competent, but that's partial to the Blackhawks looking partially competent as a team.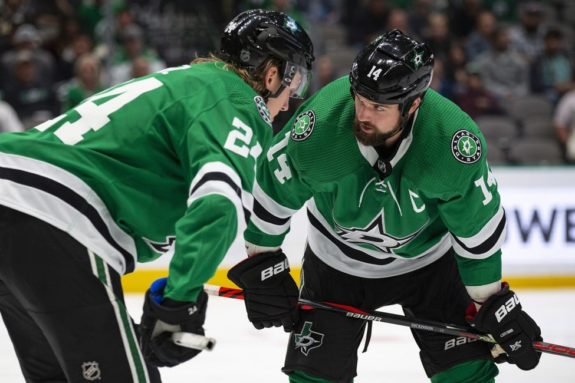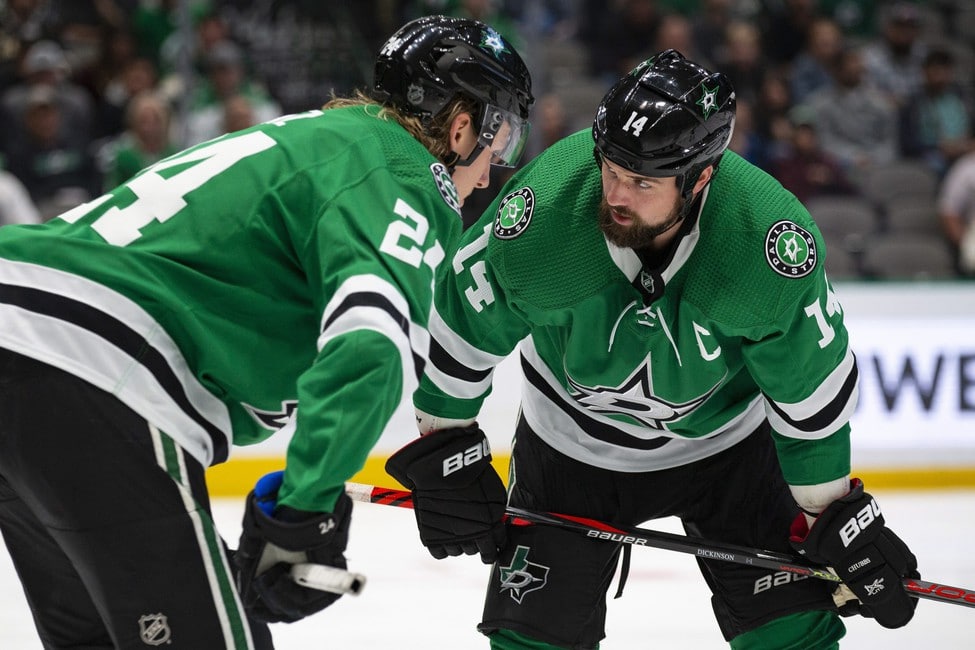 As for Dallas, I'm going to say that their captain, Jamie Benn, is a player you should watch against the Red Wings. That might seem obvious at first, but with the major injuries that the Stars are dealing with, plus the concerns about COVID-19 surrounding the team, many people are going to be focusing on Benn and how he leads this team. He's also coming off an underwhelming regular season points-wise while falling short in the Stanley Cup Final in 2019-20, so you know he's going to be extra motivated this upcoming season.
A Red Wing that I'll be watching this week is Troy Stecher. Stecher hasn't garnered much attention early on this season, but that means he's somewhat doing his job.
He's been held scoreless through the first three games for Detroit, but he also has a 2.2 relative Corsi-for % and a 101.4 PDO (shooting % + save %) in that same timeframe. So, while Stech hasn't exactly been lighting the lamp for his new squad, he hasn't been the reason they're losing games either.
Final Thoughts
It's never easy going through a rebuild, especially when your team had one of the worst all-time seasons like the Red Wings did in 2019-20. While last season was painful, it's amazing seeing how this team has improved in a short period of time. If this team can continue to progress throughout the rest of the season, it will be reassuring for fans that root for the Red Wings.
---
---
Currently writing about the Detroit Red Wings for THW
Content Creator for Speak Your Peace