One benefit of the NHL's realigned divisions is that former Atlantic Division rivals could become trade partners for the Detroit Red Wings as they continue to rebuild.
The Toronto Maple Leafs, in particular, have made it known they're shopping ahead of the 2021 NHL Trade Deadline. General manager Kyle Dubas shared as much with the media on Tuesday.
The latter two points noted by The Athletic's Pierre LeBrun stood out, as the Red Wings have a handful of players who fit that description.
Related: NHL Trade Deadline to be Impacted by COVID-19 Protocols
With that in mind, I reached out to Peter Baracchini, who covers the Maple Leafs for The Hockey Writers to see if the two teams make sense as trade partners.
Red Wings Rental Forwards
Among Detroit's many trade chips are Bobby Ryan, Sam Gagner, Luke Glendening, and Darren Helm – all forwards on expiring contracts. Of the four, only Ryan stood out as a potential fit with the Maple Leafs.
Baracchini noted that Toronto is looking for a top-six forward with a tolerable cap hit. While Ryan would be better classified as a middle-six forward, his $1 million cap hit is appealing. Detroit's veteran right wing would be a solid Plan B option if the Maple Leafs strike out elsewhere.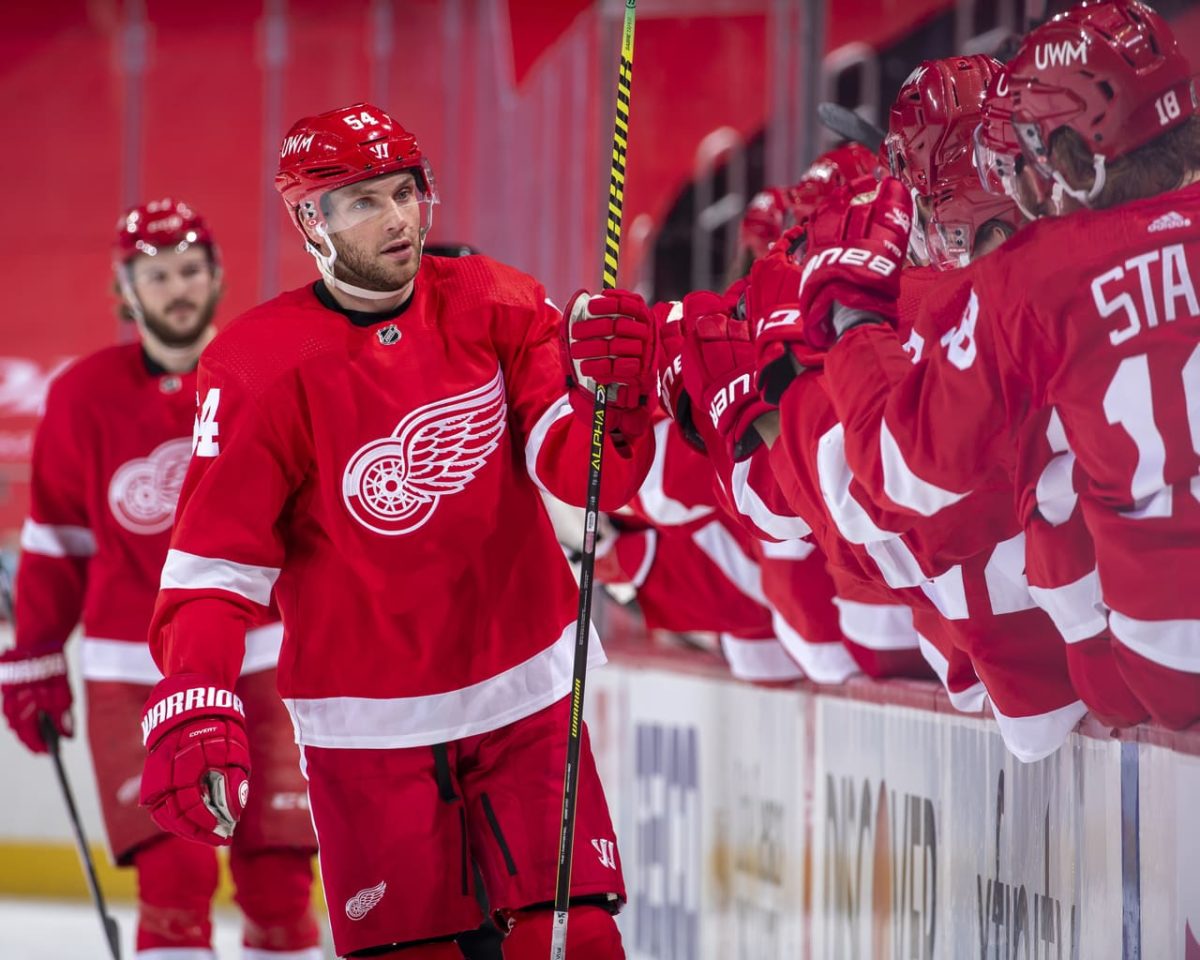 "I would put him in the [Plan B] category, as Rickard Rakell and Mikael Granlund are on their radar," Baracchini noted. "I think they'd be willing to part with a mid-round pick or maybe someone like Adam Brooks."
In addition, the Red Wings would need to take on an NHL contract – the Maple Leafs don't have much salary cap space to work with. I suggested Jimmy Vesey, as Toronto just placed him on waivers. Baracchini added Pierre Engvall as another—perhaps more likely—candidate.
Standing 6-foot-4, Engvall is a bottom-six forward who plays an energetic game with some offensive touch. He's only 24 and can line up at all three forward positions.
Between trades and free agency, the four Red Wings forwards noted above—plus Valtteri Filppula—could be gone before the start of next season. Replacing them with Engvall, Givani Smith, and Evgeny Svechnikov and a free agent or two would certainly be an upgrade.
No Interest in Red Wings Defensemen
Since the Red Wings have a few defensemen on the block, I checked in to see if the Maple Leafs were interested in a blueliner as well.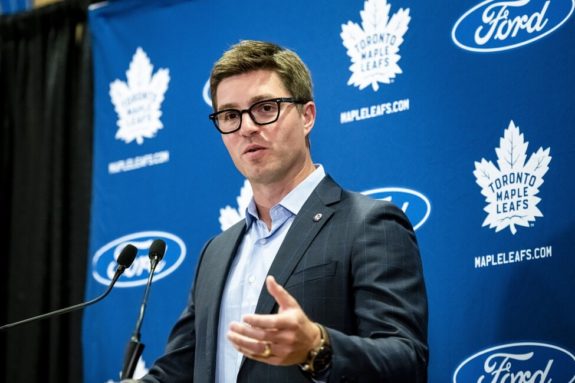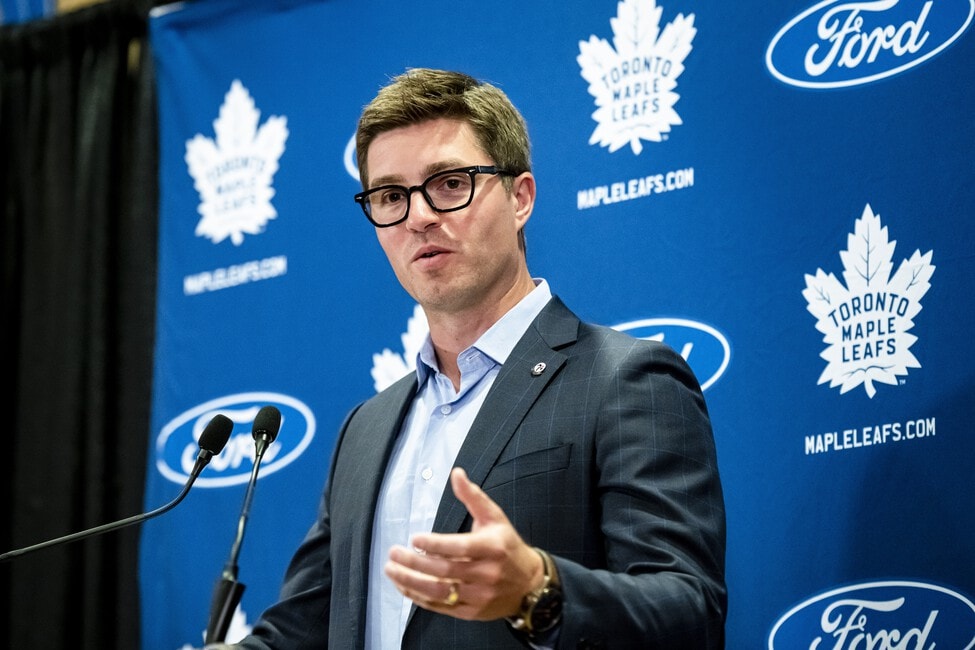 According to Baracchini, Toronto isn't actively shopping for a defenseman. If they do decide to make a move, the Maple Leafs would prefer someone who plays on the right side. Morgan Rielly, Jake Muzzin, and Travis Dermott skate on the left, with left-handed T.J. Brodie pushed to the right side.
Unfortunately, this doesn't jive with Detroit's trade chips. Marc Staal, Jon Merrill, and Patrik Nemeth are all left-handed and ideally skate on their strong side. The Red Wings will need to find other trade partners if they want to unload a blueliner or two.
Related: Red Wings Trade Chips: Value, Comparables & Potential Trade Partners
Final Word
Unless the Red Wings want to part with Anthony Mantha or Tyler Bertuzzi, they likely won't be able to pry away one of Toronto's top prospects (which are apparently being made available). That's fine – Detroit probably wouldn't want to deal one of their top, young players to a team they'll share a division with next season.
Instead, a minor deal for rental forward Bobby Ryan makes more sense. Acquiring a roster player like Pierre Engvall or Jimmy Vesey plus a middle-round pick or a prospect like Adam Brooks is just one approach to a Ryan trade. Alternatively, the Red Wings could deal the forward to another team for a better prospect or higher draft pick without a roster player coming back.
We'll find out what Steve Yzerman is thinking soon enough – the April 12 trade deadline is quickly approaching.
---
---
---