Rest assured, the first half the 2020-21 season has already gone by for the Montreal Canadiens. Even if felt extraordinarily quick, Habs fans have seen no fewer than three different incarnations so far. Maybe more.
Canadiens Still Searching for Identity
As far as identity crises go, the Canadiens are effectively clinical. They jumped out of the gate with a single regulation loss in an impressive 5-1-2 January. The hype behind the Habs seemed all too real, before they suffered through a disastrous 4-5-3 February, during which general manager Marc Bergevin, aware of the expectations surrounding his team, resorted to a coaching change to get it back on the right track.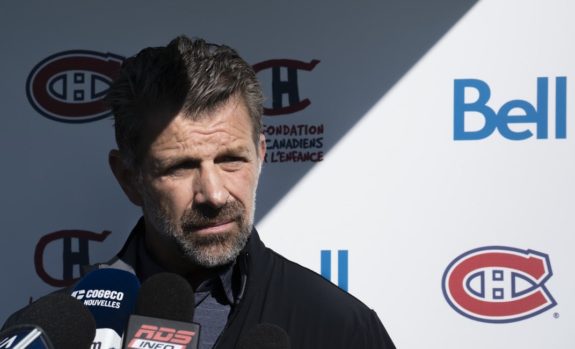 Speaking to the media at the season's halfway point, Bergevin said, in spite of the struggles, his hopes for the now-13-8-7 Canadiens remain high, as they should. Although, it's come to the point where the old "anything can happen in the playoffs" mantra feels a bit stale.
"[My expectations for this team] did not change. It's a tough league… We have to make the playoffs. I feel we have the team to make the playoffs… I like our team… We have high expectations for ourselves," he said.
With ex-head coach Claude Julien now gone and the Canadiens a mediocre 4-3-3 under Dominique Ducharme, fans may still have trouble discerning what type of team they have on their hands. So, from a coaching standpoint, the Canadiens get an Incomplete in this mid-term report card, as a lot remains to be seen.
Are the Canadiens the team that dismantled the Winnipeg Jets 7-1 a few weeks ago, following that up with a near-flawless 5-1 win over the Vancouver Canucks, flexing their muscle for their new bench boss? Or is it the one that listlessly fell to the Calgary Flames in two straight games immediately thereafter?
Canadiens Hold Fate in Their Own Hands
The answer is arguably closer to the former, considering the ease with which they picked apart opponents early on this season. They've proven themselves capable of playing like powerhouses… just ones that can be blown down at a moment's notice. Now it's Ducharme's job to build them up again.
Considering the Canadiens' fourth-place position in the standings, two things are clear. Firstly, with a game in hand and two points up on the fifth-place Flames, the Canadiens are undeniably a playoff team, at least in principle. All they need to do is keep winning to reach the postseason, which is far from a bad place in which to be. Secondly, they need to get better still, if they have any hope of making this season, which may be the last pending-unrestricted-free-agents Phillip Danault and Tomas Tatar spend in Habs uniforms, count for something.
With goalie Carey Price (33) and defenseman Shea Weber (35) having shown further cracks in their respective games with age, the Canadiens may not get another chance with a team this deep for some time. That's the bad news. The good news is this: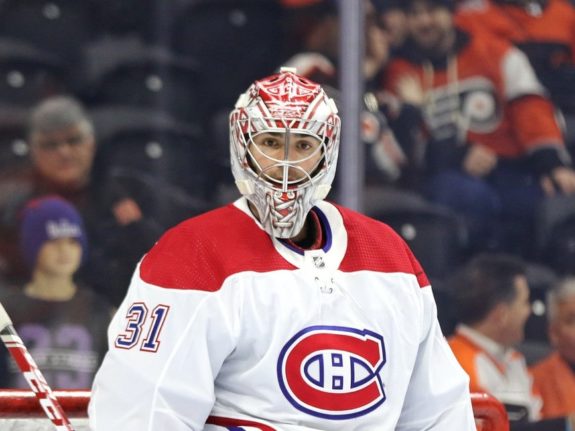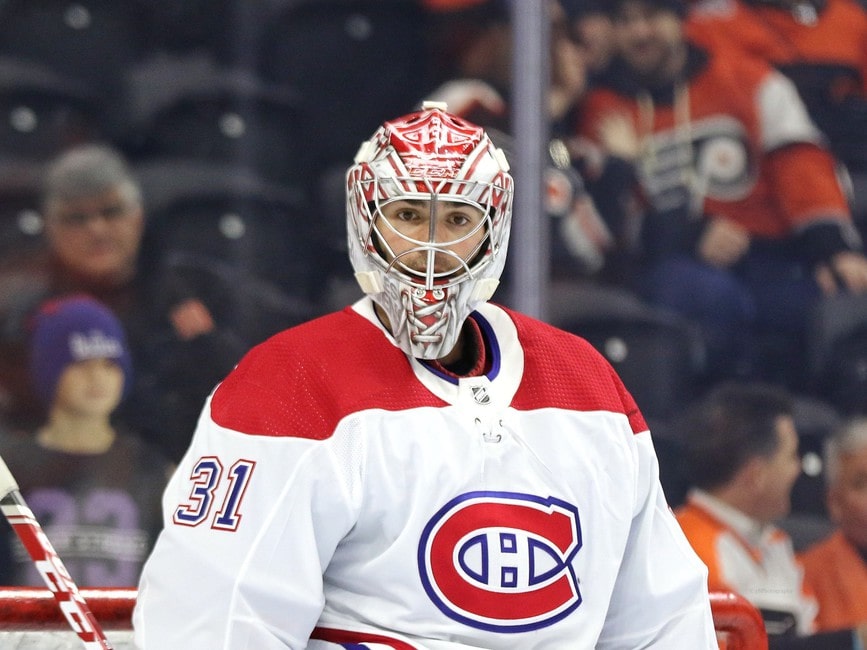 The Canadiens have the lowest amount of regulations losses of any team in the North Division. The flipside is admittedly they also have the most amount of losses in extra time by a wide margin, having failed to win a single game in overtime or a shootout up to now. The difference between the seven the Habs have and the three the second-place Flames have (in that one category) is four. Think about that for a second. The difference between the two is more than the amount the Flames have.
If the Canadiens had been able to even convert three of those losses into wins, they'd be in a three-way tie for second in the division. Not only that, they'd be four points back of the first-place Toronto Maple Leafs with two games in hand. In other words, especially with six games between the two sides remaining, the Canadiens are far from a lost cause this season. They can still turn things around.
Power Play Experiences Surge Under Burrows
Think of it like the power play, now a 13th-ranked 22.1%. Before the coaching change, it had stalled. Since then, under Alex Burrows, the power play has scored seven goals in 22 opportunities (31.8%), which, small sample size or not, is the same as the top-ranked unit in the league (Carolina Hurricanes).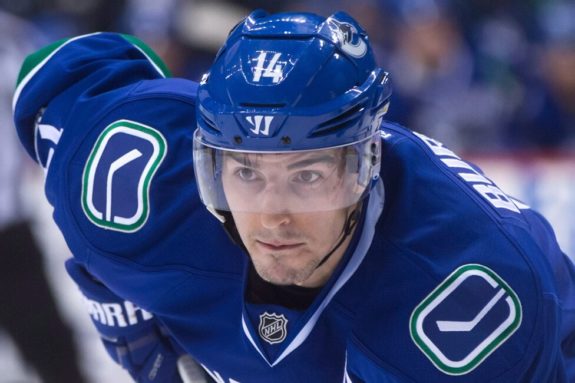 Since the penalty kill still sucks (for lack of a politically correct term; a 21st-ranked 76.2%, seven goals against in 29 opportunities under assistant Luke Richardson), special teams must get a C. On the plus side, having only given up over three opportunities in a single game under Ducharme, the Canadiens' discipline is getting better. Granted, the seven additional opportunities they gave up to opponents only worsened their league-worst -21 penalty differential in Ducharme's 10 games, but baby steps.
It's a shame, because at even strength, the Canadiens tend to control play at an elite level, having scored 60 goals vs. 37 at five-on-five. That's in part due to the goaltending (overall B-) of backup Jake Allen (A) and Price (C+), who has really only struggled while shorthanded this season. Regardless, rocking a 3-1-1 record and .948 save percentage since the firing of goaltending coach Stephane Waite, Price seems to have rediscovered some semblance of the game he displayed in last playoffs.
Price's high level of play last summer probably helped convince Bergevin to make the moves he did in the offseason. As a result, Bergevin should still be given credit where it's due. On paper, this is still a strong team that is capable of contending, with an offense (B+) that boasts three solid lines and has scored a 10th-ranked 3.21 goals per game.
Habs' Defense Still Needs Work
The one blemish remains the left side on defense. As a whole, having given up an 11th-ranked 29.2 shots per game, the defense has been solid. However, even though Ben Chiarot has struggled this season beside Weber, his hand injury has left the entire corps in a state of flux, with only the Jeff Petry pairing, regardless of with whom he plays, staying strong. So, the defense is a bit of a question mark (B-).
In effect, if rookie Alexander Romanov cannot be trusted to play beside Weber, there really is no one, arguably even with Chiarot, the latter's regular partner, healthy. It speaks to a huge error in judgment on the part of Bergevin that, four years after the departure of Andrei Markov, he's been unable to adequately fill that spot in the lineup, with even Ducharme recently acknowledging the need for more mobility beside Weber.
Up against the salary cap, the Canadiens' hands are tied ahead of the April 12 trade deadline. Bergevin went on record as saying he's unlikely to make a move as a result. So, this team that he's constructed and in which he still has faith is the one with which they'll likely go moving forward, barring something unforeseen.
Bergevin has been quoted as saying to "expect the unexpected" with regard to potential moves in past seasons. During one that has had more ups and downs than a roller coaster, it's safe to say a little stability would go a long way… and yet, based on the season so far, that's the unlikeliest of all. At just the halfway point, the Habs are a long way off from the straightaway that would bring this ride to an end.
The first half may have gone by quickly, but it's fairly easy to assess, as this team boasts a lot of unfulfilled potential (B-). If the Habs are going to realize it, they have one more gear to find, at the very least. Brace yourselves for the worst, but hope for the best. It's entirely possible this team is everything it initially promised to be. Considering where they are now relative to where they were in January, nothing less will salvage this season and build on last summer's first-round finish.
---
---