The NHL restricted free agency "market" and specifically the offer sheet process can be puzzling. What could be potentially used as an equalizing agent throughout the league is an otherwise rarely used tactic. Case in point, the last successful offer sheet happened 13 years ago when the Edmonton Oilers were able to pry Dustin Penner away from the Anaheim Ducks in 2007.
While the 2020 offseason is now in cruise control there are still several teams vulnerable to an offer sheet and a few others that are in a prime position to make one. For example, the rebuilding Detroit Red Wings are a team that have the means to create an offer sheet.
Now, there is no question that Red Wings general manager Steve Yzerman is a true gentleman within game of hockey. His on-ice feats and leadership skills made him nothing short of an idol for many Canadian kids — myself included.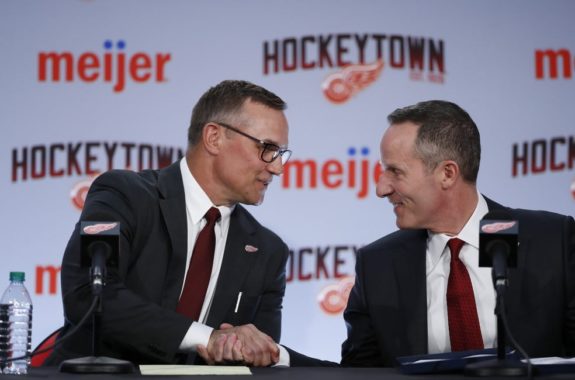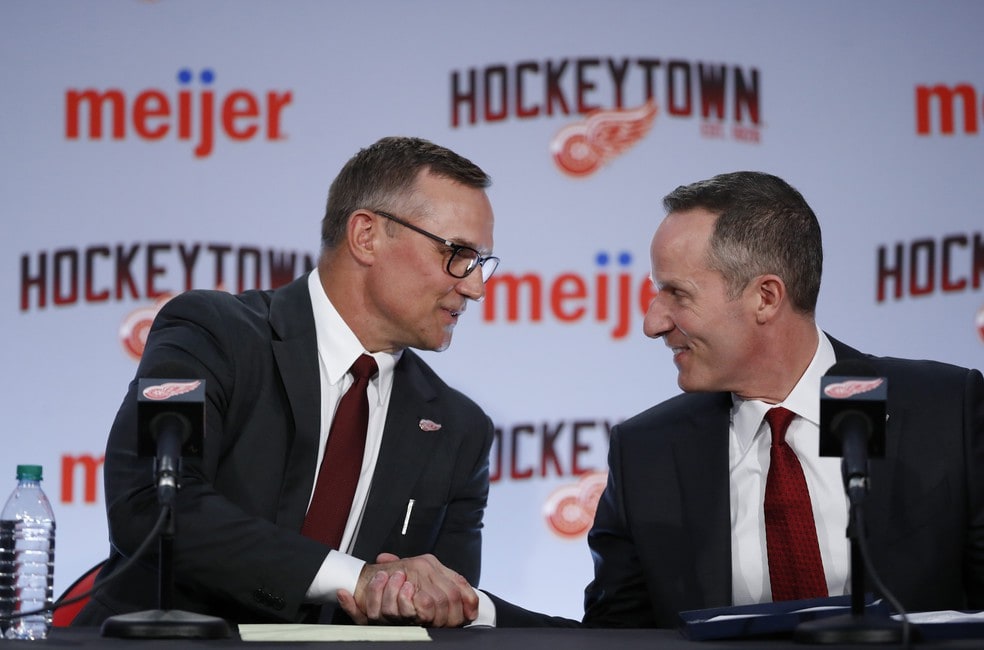 Even now, the man has transformed his brilliance from the ice into the boardroom and has to be considered one of the game's greatest hockey minds. All that said, it will not be a surprise when the Red Wings improve and become a contending team once again.
Personal Side of Offer Sheets
It also helps that the Red Wings are in a great position cap wise. So, it was a bit disheartening to hear Yzerman explain his rational for avoiding an offer sheet situation this offseason. (from 'SIMMONS: Where does loyalty fit in with VanVleet's free agency?,' Toronto Sun, 11/08/2020) Sports journalist, Steve Simmons, outlined Yzerman's hesitancy in providing an offer sheet to a specific team that have some excellent restricted free agents (RFA) — the Tampa Bay Lightning.
On the surface, that decision makes sense on many different levels. The largest reason being the Lightning were Yzerman's last employer. As such, he had a huge hand in the development of the 2020 Stanley Cup-winning roster and eventual team. Further, he also created the cap situation that the Lightning now find themselves in and may not want to take direct advantage of that.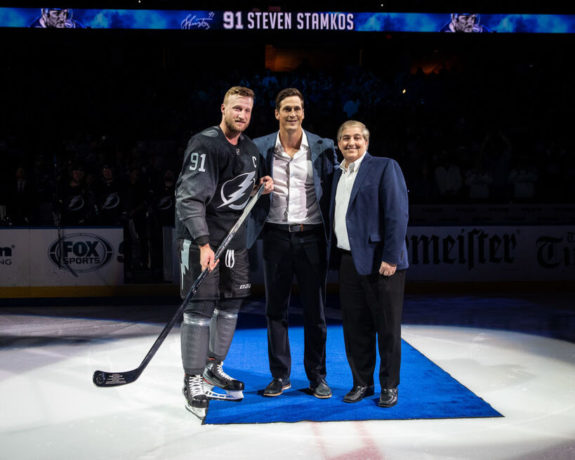 Personally speaking, the cap squeeze in Tampa Bay seems to be more a symptom of excellent drafting and player development over anything else. However, as noted earlier, Yzerman is a gentleman. That, too, was an explanation as to why he may be hesitant or outright avoidant on providing an offer sheet to any Lightning RFA's. In fact, Simmons noted that the decision to avoid an offer sheet was personal and out of pure respect for Lightning owner, Jeff Vinik.
Business Not Personal
That all makes sense, but what happened to the old adage "it's not personal, it's business?" Especially, considering the Red Wings have been in a rather significant rebuild for a couple of years now. Not to mention the opportunity to grab a young impact player like 22-year-old defender Mikhail Sergachev or 23-year-old center Anthony Cirelli. In Yzerman's case, these are both players he drafted and as such has a great familiarity with. Detroit would certainly know what they are getting from any Lightning player.
A person would have to be nothing short of a gentleman amongst gentlemen not to pull the trigger given the situation.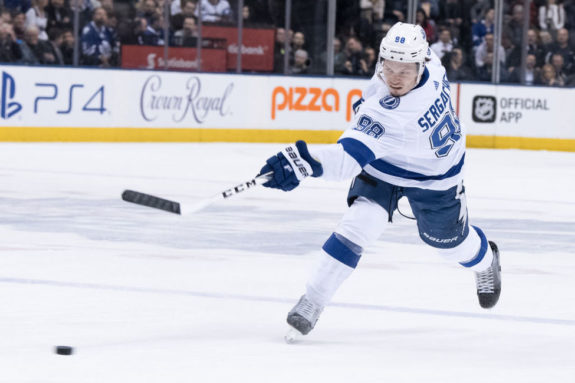 Of course, there is also the risk of an offer sheet. However, the Red Wings have draft picks to spare — they have 2021 selections in each round as well as a total of three picks in the second round and two in the third. Tampa Bay, on the other hand, is missing a second-round pick, so depending on which RFA the Red Wings signed and for how much, Yzerman could be doing the Lightning a favor!
Then there is the reputational side of the offer sheet process. Historically, offer sheets have been known to create tension within NHL executive circles, but should it? The NHL is a business and a big one at that. If teams have created a cap squeeze for themselves — either recklessly or by building an amazing team, like the Lightning — then other teams should be able to take advantage of that, no?
Downside of Drafting Well
After all, that is why non-playoff teams are given lottery picks for a chance at the top selections. The draft format was ultimately designed to create equity within the league. Could the same be said about the restricted free agent market in the cap era? For example, take a look at the last four teams in the 2020 NHL Playoffs.
Only the Colorado Avalanche had a decent cap situation entering the offseason. In Colorado's case, they were able to add Brandon Saad and Devon Toews via trade. However, after signing several of their own RFA's — Andre Burakovsky, Valeri Nikushkin, Ryan Graves — they now only have under $2 million in cap room. While the Avalanche are contractually solid for the upcoming 2020-21 season, they will need to get captain Gabriel Landeskog (UFA) and 2020 Calder Trophy winner Cale Makar (RFA) signed next offseason.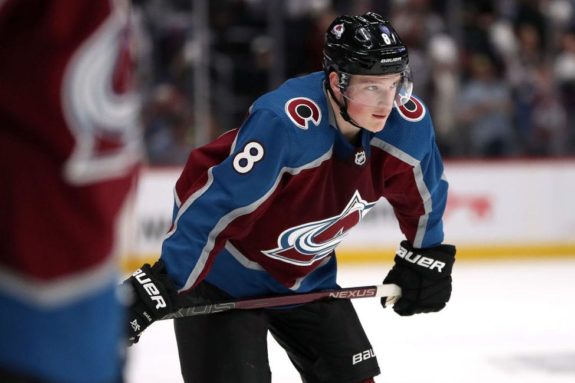 The other three teams — Dallas Stars, New York Islanders, and the Lightning — all have had, and still have, tough free agent decisions to face. The Stars will eventually need enough room to dish out a massive pay raise for Miro Heiskanen and the Islanders are currently stick handling enough cap room to sign rising superstar Mathew Barzal. (from 'Mathew Barzal cloud hangs over Islanders after Ryan Pulock deal,' New York Post, 11/04/2020)
NHL Stigma Over Offer Sheets?
Obviously, there are a ton of factors to consider within the RFA market including history between teams/executives, draft picks, reputation, etc. From an outside perspective, the RFA offer sheet process seems to have been stigmatized within the league as an underhanded tactic.
Recently, however, it seems as though a majority of teams with cap trouble AND premium RFA's are some of the most well-built teams in the league. One could argue, that like the draft, this is another ebb and flow that acts as an equalizer in the NHL cap era.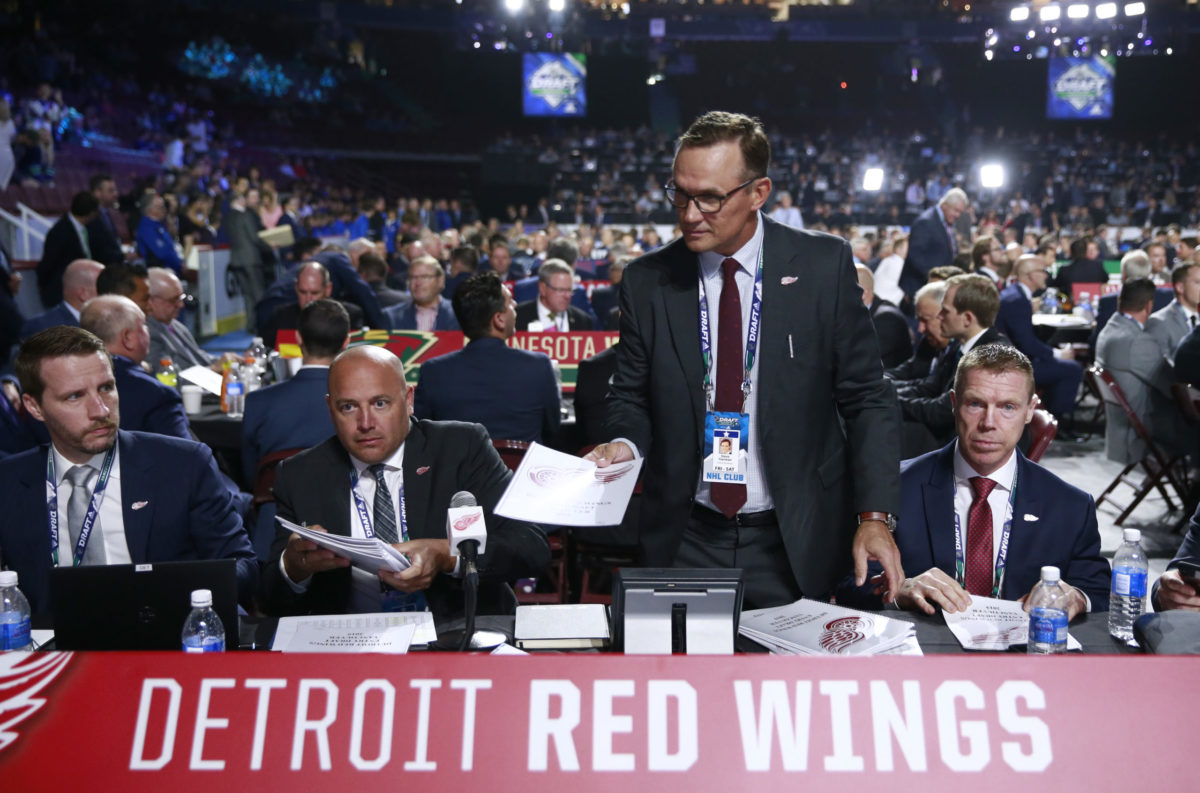 Why should a pure gentleman be penalized, reputationally or otherwise, for trying to make his team better when they have the means to do so? Should a team in rebuild mode not prioritize business over the personal side of the game?
---
---