Who would have thought that a player drafted in the eighth round (204th overall) would go on to have such a long career with the Toronto Maple Leafs? That's what Tomas Kaberle did. 
By the end of his Maple Leafs' career, the Czech native had not only shown himself to be a skilled defenseman, but he had also embedded himself into franchise history as one of the team's top five defensemen ever. To me, he ranks in the same breath as Tim Horton, Borje Salming, Red Kelly, and Allan Stanley.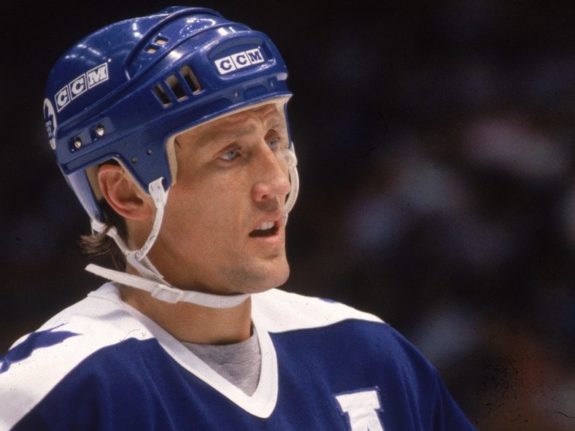 Certainly, Kaberle was the best defenseman on the team's roster at the turn of the 21st century. He spent most of his career with the Maple Leafs, playing in Toronto from 1998 to 2011. He was a smooth skater, had strong offensive skills, and was a great puck mover. He ranks second in Maple Leafs' all-time scoring among defensemen (behind the great Salming) as a key offensive contributor.
Kaberle's History of Offensive Consistency with the Maple Leafs
Kaberle made his NHL debut during the 1998-1999 season and almost immediately became a regular, playing 57 games in his rookie season. For the next 12 seasons, he was a mainstay. His excellent playmaking skills gave him a knack for jumping into the rush, adding a new dimension to the Maple Leafs' blue line.
Related: Remembering Borje Salming: "King" of Maple Leafs' Defensemen
---
Latest News & Highlight
---
Throughout his 12 seasons with the team, Kaberle consistently provided an offensive spark from the back end. He led his team in assists multiple seasons, and racked up three 50+ point campaigns. His best scoring season was in 2005-06 when he scored nine goals and 58 assists (for 67 points) in 82 games. Over the course of his career, Kaberle had great vision and constantly generated scoring chances. 
Kaberle Moved Back and Forth to the Czech Extraliga
Interestingly, Kaberle moved home to the Czech Republic twice during his time in Toronto. 

He began the 2001-02 season as a restricted free agent (RFA) and went home and spent the season playing for HC Rabat Kladno in the Czech Extraliga. Eventually, he re-signed with the Maple Leafs and returned for the 2001-2002 season. He also returned to the Czech Republic during the NHL's 2004-2005 lockout.
Kaberle Was Traded in 2011 to the Bruins
Kaberle's final full season with the Maple Leafs was in 2009-2010 when the team failed to make the playoffs. On Feb. 8, 2011, he was traded to the Boston Bruins for Joe Colborne, a first-round draft pick in 2011, and a conditional second-round pick in 2012. 
Related: Tomas Kaberle – 6 Cool Facts About the Former Maple Leaf
He was part of the Bruins' Stanley Cup championship run, playing 25 games and registering 11 assists. However, he moved to the Carolina Hurricanes for the next season and rounded out his NHL career playing 53 games with the Montreal Canadiens. 
His trade to the Briuins was met with mixed reactions from Maple Leafs fans who had come to recognize Kaberle as a popular player and an integral member of the defence.
After his NHL career, he returned to his hometown team, Kladno, for a few seasons before he retired from professional hockey.
Kaberle's Maple Leafs Career in Total
Kaberle played 984 regular-season games in the NHL, putting up 563 points (with 87 goals and 476 assists) and 39 points in 102 playoff games; only four of those goals and 39 of those assists were not in a Blue & White uniform. 
He was consistent throughout his career, demonstrating offensive brilliance and reliable defence. Kaberle was, in short, one of the Maple Leafs' best defensemen – ever. His legacy is solid. 
Related: Kaberle a Leaf No Longer
He will be remembered as a player who brought skill, consistency, and dedication to the game. His contributions both on and off the ice have left an indelible mark on the sport and in his community.
Three Things Stand Out in Kaberle's Legacy
Among the many things Kaberle will be remembered for in Toronto, three things stand out. 
First, he was a legendary power-play quarterback. His exceptional passing and playmaking skills helped him orchestrate with precision. In 2005-2006, he totalled an amazing 45 power-play assists.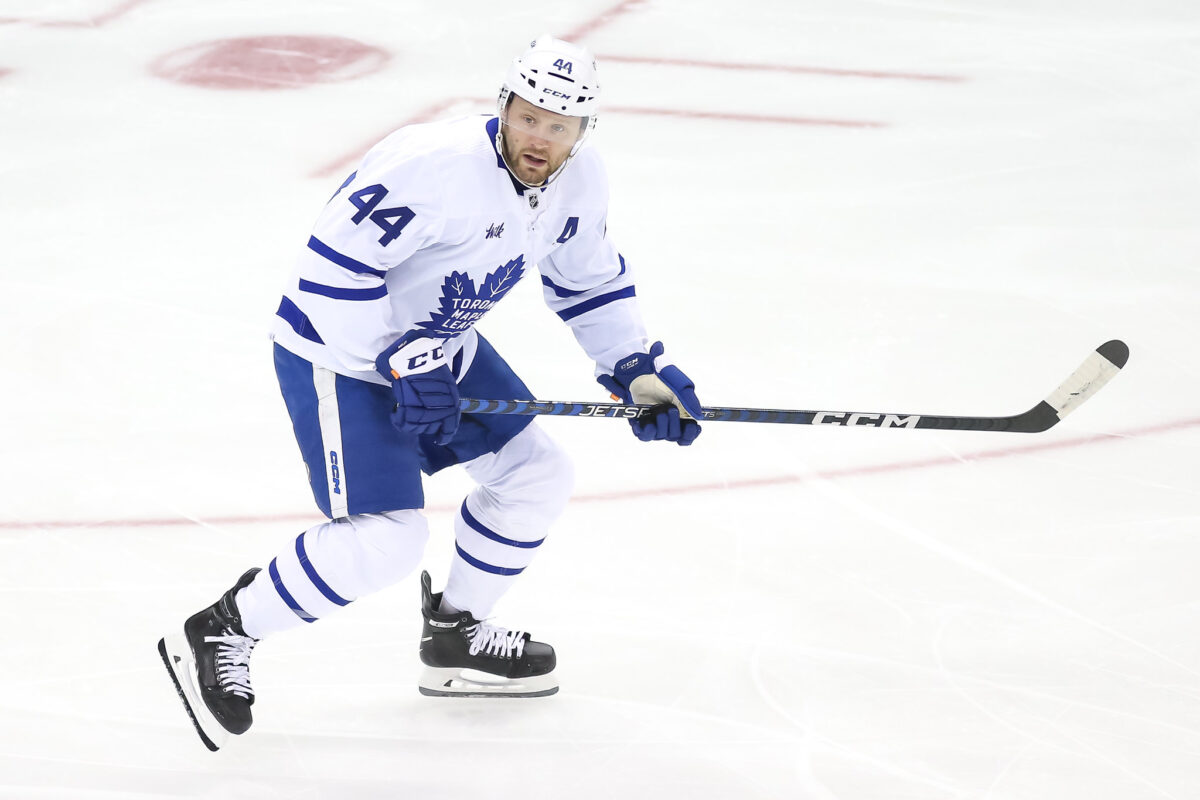 Second, he was defensively reliable. He had great hockey IQ and was able to put himself in a position to make smart plays, break up the opposition's rush, and contribute to a solid defensive structure. 
In all this, he earned the confidence of his coaching staff who didn't hesitate to throw him on the ice in crucial situations, and he logged significant ice time in his career – averaging 23:15 TOI per game.
Related: Ex-Maple Leafs' Defenseman Jake Gardiner: Where Is He Now?
Third, he had an impact on the Toronto community. He was involved in charitable initiatives and actively supported local organizations, earning the respect and admiration of fans throughout his career.
Kaberle Still Lives in Toronto and Contributes
When Luke Schenn was getting settled in Toronto, after he was brought to the team at the trade deadline, he realized that Kaberle was his neighbour. They had kept up sporadically since they were Maple Leafs teammates. Kaberle became the rookie Schenn's defensive mentor, and they were teammates for Schenn's first three seasons in the NHL.
As Schenn noted, "He taught me a lot and was a true pro." He added that Kaberle "is now taking care of me too and showing me the lay of the land."
It's great to see the camaraderie of former players. One can only imagine the stories these two old NHL salts tell about their time with the Maple Leafs.  
Kaberle continues to contribute to his old team; he's a memorable figure in the franchise's rich history.