Sometimes we get so caught up in trying to move forward and grow that we forget to look back at where we came from and enjoy the present. The last few years the Minnesota Wild have been able to build one of the best prospect pools in the entire NHL, while still managing to be a competitive playoff-caliber team, but that wasn't always the case. Just five years ago in August of 2018, the Wild were coming off another first-round exit but had a questionable prospect squad at best. Let's dive back in time and look at a previous ranking from that era and see who panned out and who fell flat.
High-End Prospects Limited to A Single Player
Lately, fans have become so used to seeing the Wild at the top of basically any prospect ranking because they have been able to accumulate players with potentially elite talent in areas where they really have no business being. A franchise goaltender in Jesper Wallstedt, a top-pairing defenseman in Brock Faber, and a top-six center in Marco Rossi are the current prized players.
 Kirill Kaprizov (Right Wing)
Back in 2018 that was not the case and Corey Pronman of The Athletic had them ranked 18th overall in the NHL, and even that was a stretch for him because of a massive question mark around none other than Kirill Kaprizov and his willingness to come over to North America. He wrote:
"This ranking comes with a bit of an asterisk given so much value comes from Kirill Kaprizov whose NHL commitment seems tentative but is a heck of a talent." 

Corey Pronman, (from 'Pronman: 2018-19 NHL Farm System Rankings,' The Athletic, Aug. 30, 2018)
Now, it was pretty well known at this point that Kaprizov was going to be a great player, but his small stature meant that everyone was a little wary about putting too much hype on the kid as there were some very real concerns about his ability to translate his game to the NHL, if he even came over. Pronman had him as the Wild's top prospect, but only in the third tier of his ranking system. Placing him in the high-end category instead of "Special prospect" or "Elite Prospect."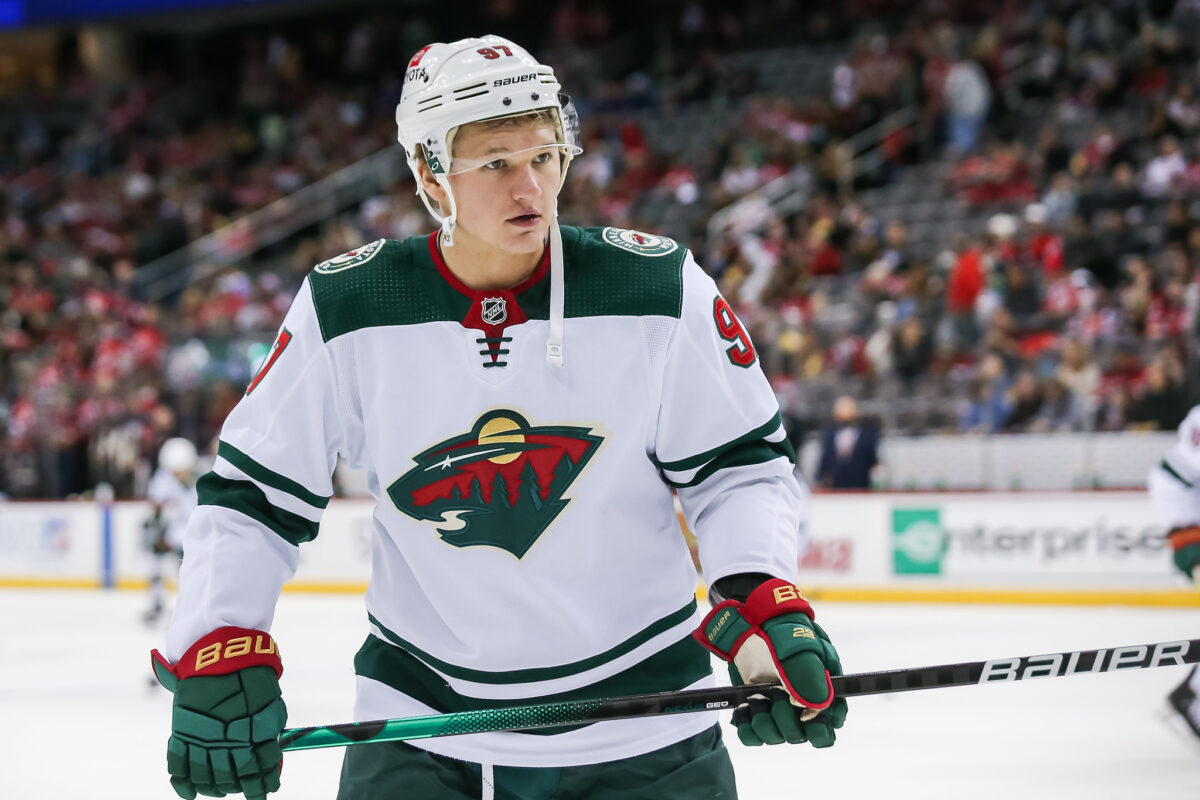 I think every hockey fan, not just Wild fans, can be thankful that Kaprizov made the leap to the NHL and has become the absolute superstar he is today. Not only is it a blast to watch him play as a game-breaking winger, but he has single-handedly dragged the Minnesota Wild's reputation from boring to electric, and he seems like he is only continuing to improve as time goes on. I am sure everyone would have him in their top category of rankings now.
Legit NHL Prospects
We skip right over the "Very Good Prospect" section and sink directly into players who were projected to make an NHL roster, even if it was more of a bottom-six role or bottom-four pairing with a small chance at being an impact player. The Wild had a trio of players that most people placed in this category and had some high hopes for. Unfortunately, that didn't go quite as planned.
Luke Kunin (Center)
The 15th-overall pick in the 2016 Draft had some massive hype surrounding him in the beginning but was already trending slightly downward at this point and would never really amount to the top-six center they hoped he would. He had some high potential with his finishing ability and work ethic, but at this time he was coming off a split year between Minnesota and their American Hockey League (AHL)-affiliated Iowa Wild where he produced just four points in 19 NHL games. 
Related: 4 Minnesota Wild Projections Missed by ESPN
---
Latest News & Highlights
---
He would play 131 games for the Wild before being traded to the Nashville Predators in return for veteran Nick Bonino and is currently in the second year of a two-year deal with a $2.75 million cap hit on the San Jose Sharks.
Jordan Greenway (Left Wing)
Every hockey team loves a big-bodied forward who can both skate well and handle the puck. Jordan Greenway was a second-round pick for the Wild in 2015 and was coming off of his last season at Boston University where he was almost a point-per-game player. He was primed to make an impact in Minnesota that season and was seen as a potential middle-six power forward of the future. There were times when he looked like he was going to meet that expectation, but after four up-and-down seasons with the team his production fell off hard just last season, and the Wild were forced to part ways with him.
Ivan Lodnia (Right Wing)
The biggest miss from this list belongs to the Wild's third-rounder from 2017, Ivan Lodnia. To be fair, at this time Lodnia was almost a point-per-game player with the Erie Otters in the Ontario Hockey League (OHL) but was also a small winger with less-than-average speed and was weak defensively. It was thought he would be a great playmaker and potentially a first power-play guy if he could work around those faults, but he has never played a single NHL game.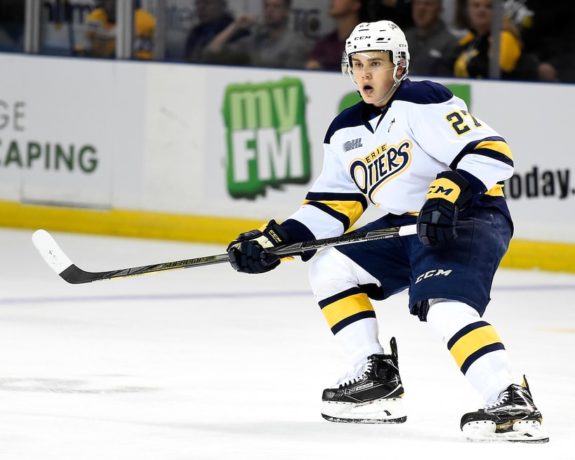 A few seasons from when this list was written he was primed to start his AHL career after playing for the Niagara Ice Dogs, but was forced to play in the Kontinental Hockey League (KHL) during the COVID-delayed 2020-21 season. He failed to make the Iowa Wild the next season and refused to report to the affiliated ECHL Iowa Heartlanders, after which his contract was terminated. He most recently played with the Chicago Wolves in the AHL where he had just eight points in 38 games during the 2021-22 season.
Those That Have a Chance
The players in this section were thought to have an outside chance at the NHL but had some work to do to get there. A good majority of the Wild's prospects fell into this group where they had some good characteristics to their game, but another aspect was rough enough that it may inhibit them from making the NHL level. At least that is what everyone thought.
Jack McBain (Center) 
A fresh third-round pick from the 2018 Draft, Jack McBain was a tall center with good skill, high IQ, and some playmaking ability, but was seen as a long shot to make it because of his lack of creativity and was rather slow. He went on to play four seasons at Boston College and then refused to sign with the Wild. Instead, he is now a roster player on the Arizona Coyotes and had 26 points in a full 82 games last season.
Mason Shaw (Center) 
Who knew that five years later we would still be talking about Mason Shaw's knee problems? He was a highly-skilled playmaker with two-way abilities to go along with his drive, but he was recovering from a previous torn ACL at the time, which is still his biggest problem today. Shaw is not currently under contract with the Wild but the hope is that once he can rehabilitate his newest ACL tear he will be able to pick up where he left off last season. 
Filip Johansson (Defenseman) 
Strange for a first-round pick from that year to be this far down in the list, but there were some massive question marks about his ability to be a productive NHL player and whether or not he should have been taken that early. They were obviously right to question it because he never ended up even signing an entry-level contract (ELC) with the Wild. He is perhaps one of the biggest busts on this list.
Simon Johansson (Defenseman)
Of the two Swedish Johansson defensemen drafted by the Wild that year, I don't think many people saw Simon being the one that would end up sticking around the team longer and potentially being better, but if last season's performance in Iowa is any indication of where he is headed, this fifth-rounder will likely end up with more NHL time than his first-round compatriot. Johansson is currently on the shortlist of defensemen to be called up if there are any injuries.
Depth Players That Made It
There was a pretty extensive list of players in the Wild's prospect pool who were not expected to make the NHL, let alone be productive players. There are, however, two exceptions that stepped up and proved everyone wrong.
Carson Soucy (Defenseman)
There were some major reservations about Carson Soucy's game, specifically his skill level. He was a big defender and played hard but brought not much else on top of that. It looked like he might be a consistent AHL player with the odd call-up when needed, but the three-year deal he recently signed with the Vancouver Canucks worth an average annual value (AAV) of $3.25 million would say otherwise. There is good reason to believe he would still be with the Wild if it were not for the 2021 Expansion Draft where the Seattle Kraken selected him.
Kaapo Kahkonen (Goaltender)
The fourth-rounder from 2014 felt like he was in the Wild's prospect pool forever before he finally started to gain some momentum. At this point in his career, he had some strong play in Finland but it was a guessing game as to whether he could transfer his skills to the North American game. He ended up having a couple of strong seasons in the AHL before making the jump to the NHL where he had some really good stretches and some really bad stretches. He is now a part of a rather weak San Jose Sharks team as their highest-paid goaltender at $2.75 million this season.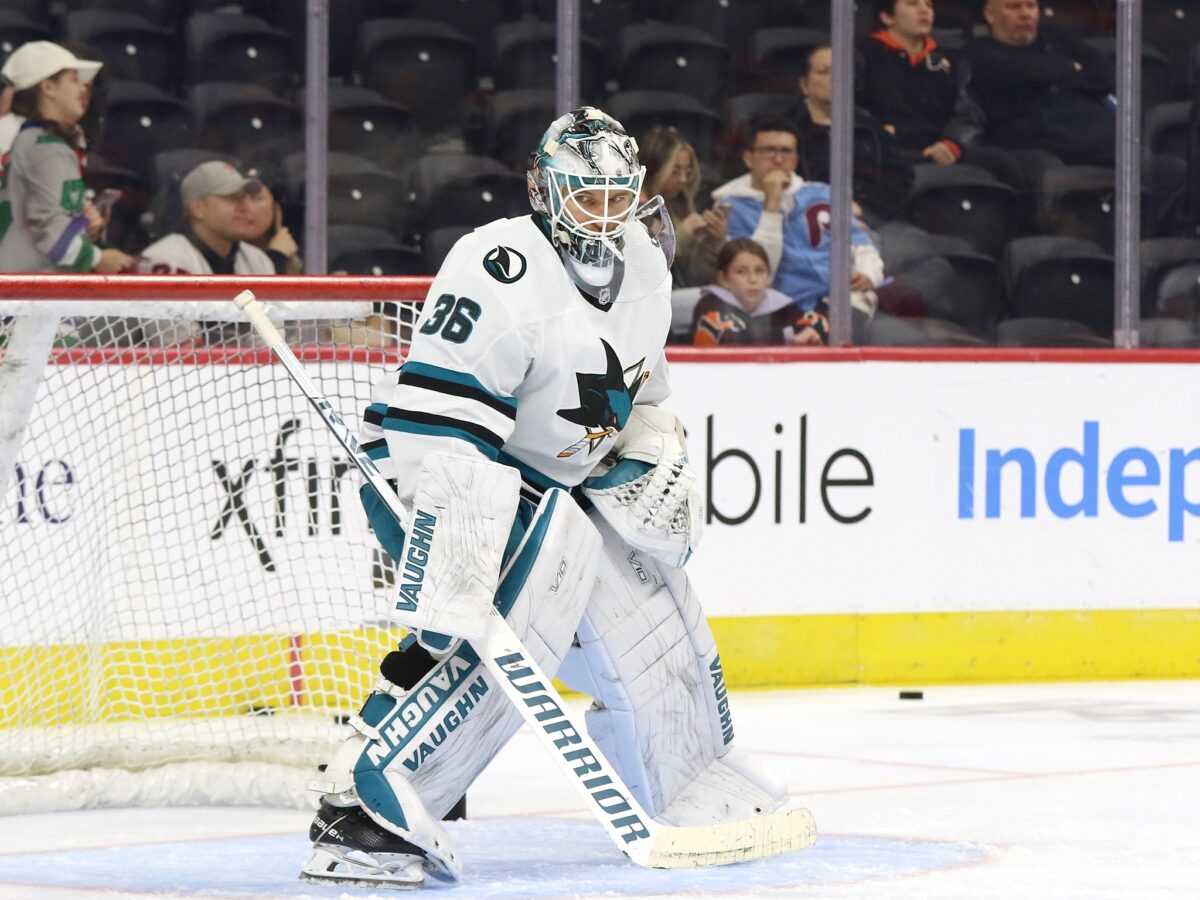 Only 1 Prospect is Still a Minnesota Wild
As with any prospects, it usually comes down to a best guess as to whether or not they will turn out to be an NHL player, and what kind of player they are going to be. For the Wild out of all their prospects, only Kaprizov is still on the roster. Not exactly good player development. There are a couple of asterisks with Shaw and Johansson, but the big losses here are guys like Luke Kunin and Jordan Greenway who just never lived up to the hype and were sent packing after a couple of seasons being placed throughout the roster.
The exciting news for Wild fans is that it is extremely unlikely that five years from now we will be saying the same thing about their current prospect pool. Instead, there should be plenty of names that are core players on a very competitive roster.
---

---